Spring break and travel go hand in hand. For many students that means spending a week in the sunshine somewhere beautiful. But what if you could have more?
For GVI's alternative spring break volunteers, that means spending a week in the sun somewhere beautiful while contributing to impactful projects that help make a difference in the world.
Find out why volunteering over spring break is such a great idea, and learn why you should partner with GVI to make a meaningful impact during your 2019 spring break.
Why volunteer for spring break?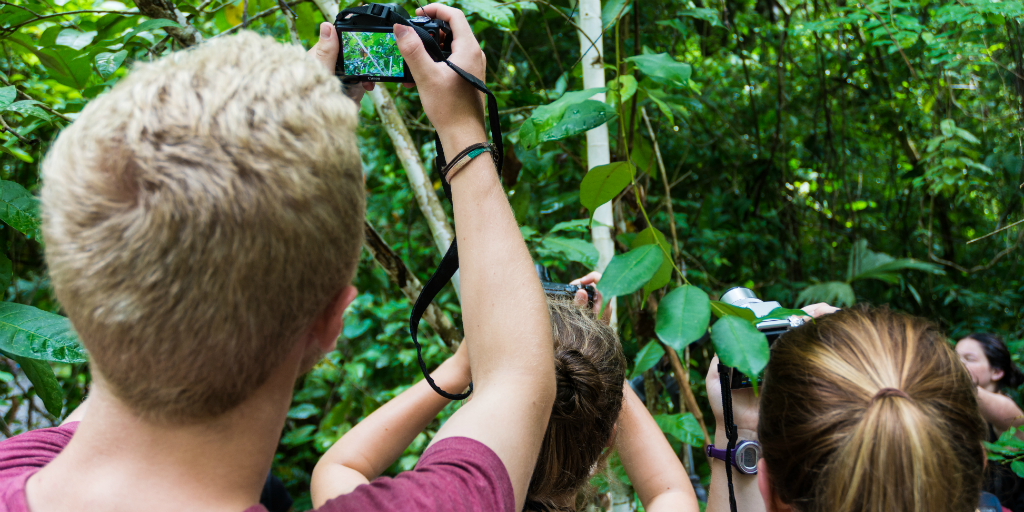 Trading your only chance to let loose after first semester for a week of work might seem a little crazy at first. But hear us out – there are a number of reasons why volunteering is better than your average spring break!
1) You'll get more out of your trip abroad
For one thing, volunteering abroad is a far more engaging activity than simply going on holiday to a foreign destination. Sipping cocktails and taking selfies by the pool in Cancún might be fun, but it's definitely not going to give you any insight into Mexican culture.
Volunteering, on the other hand, will take you right into the heart of your host country's way of life.
Further reading: How to not feel like a tourist when volunteering abroad
2) You'll impress college admissions advisors and hiring managers
On top of that, you'll be doing wonders for your college application or resumé. When you go home, instead of just being exhausted, with an empty bank account, you'll have real-world experience to add to your list of accomplishments.
Further reading: How to describe volunteer experience in a CV or job interview
3) You'll make an impact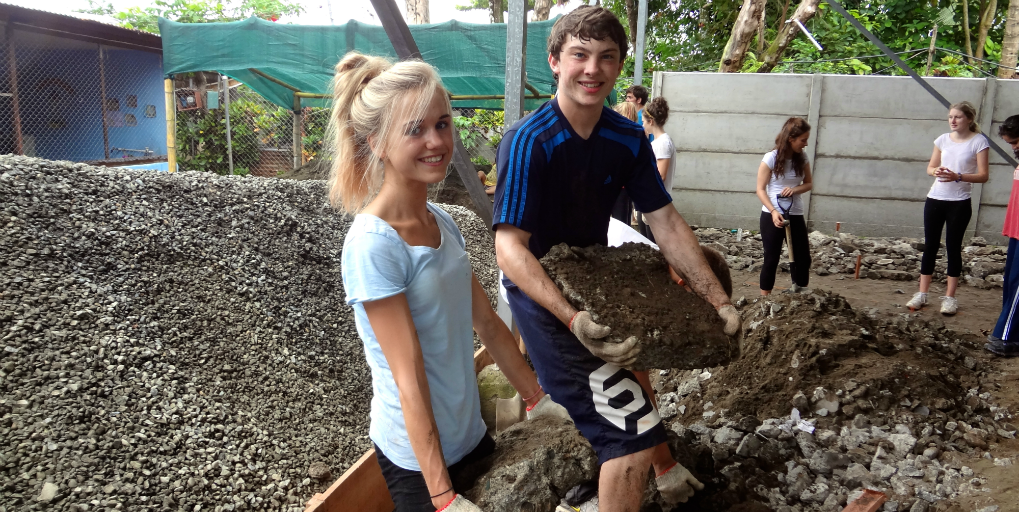 You get to know you made a real impact on the world while giving only a week of your time. Contributing to the United Nations Sustainable Development Goals (UN SDGs) is a lot more meaningful than partying, and it could actually give you greater, lasting joy.
As counterintuitive as it may sound, spending money on causes and prioritising connecting with and helping other people is more likely to make you feel happy and fulfilled than spending money on yourself.
4) It's often less expensive
Still not convinced? Volunteering is often cheaper than your average spring break! Accommodation and set meals are included in GVI spring break programs.
Further reading: Alternative spring break ideas for 2019
And we're not done yet. Here's what you'll still get
1) Travelling to exciting new places
Spring break is all about getting out of town and soaking up some sunshine. And that's exactly what you'll be doing when volunteering abroad. GVI has spring break programs in Mexico and Costa Rica, both exciting destinations with plenty of sand, sea, and sun. 
2) Making lifelong friends
You'll be surrounded by a bunch of incredible people. In fact, you'll probably make more friends than you would on an average spring break trip, as you'll be volunteering alongside like-minded individuals and sharing a meaningful experience. This creates stronger bonds faster, so you'll probably go home with friends for life.
3) Satisfying your craving for adventure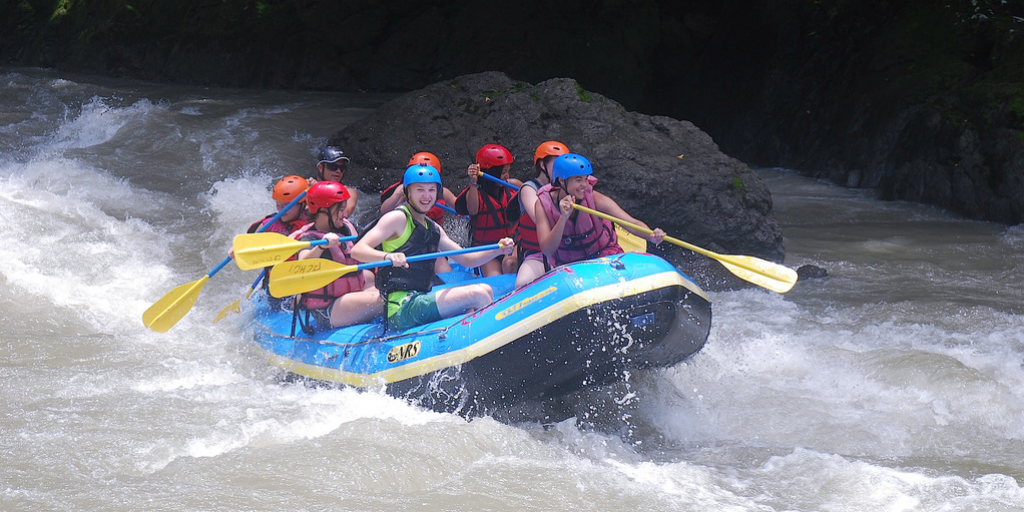 You'll be expanding your horizons and having brand new experiences, as you learn about new cultures, languages and different ways of life.
4) Having an unforgettable time
And finally, believe it or not, volunteering can be fantastic fun. Not only will you get the chance to hang out with other volunteers and engage with local communities, but you'll also have the weekends off to explore your surroundings.
We encourage our volunteers to go exploring and find out for themselves what Mexico and Costa Rica are all about. Go surfing, tour the jungle, raft down rapids, or take a dance class.
Where to travel and what to do for your alternative spring break in 2019
Sun, sand, and sunsets are the key ingredients for the perfect spring break location. With GVI's alternative spring vacation projects, you'll find yourself in places that tick all these boxes and more.
We've got alternative spring break programs in two Latin American locations, Mexico and Costa Rica. Each of these locations has two spring break programs – one for under 18s and one for college students. The programs run for a week and coincide with school and college vacation times.
Take your spring break in Mexico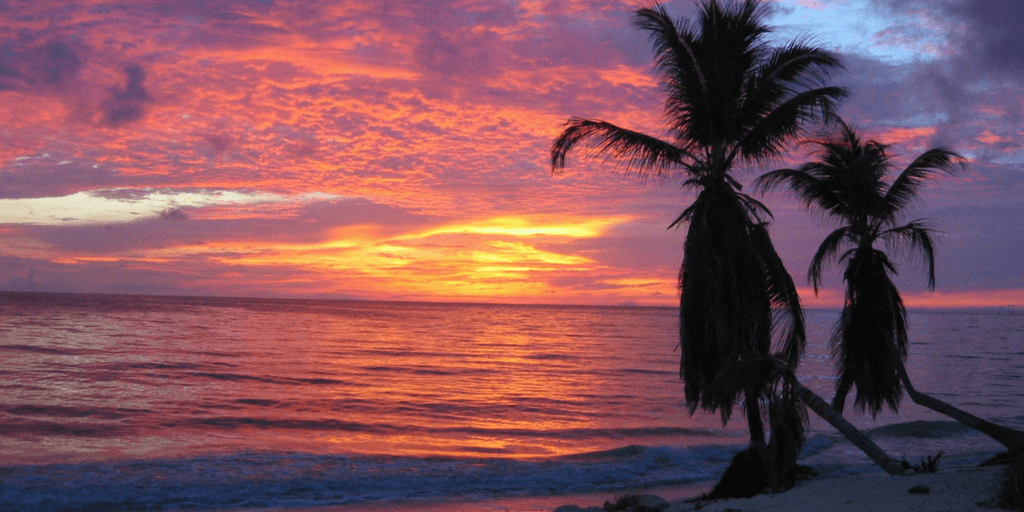 Mexico is a classic spring break destination – but with GVI you'll escape the clichéd resort holiday.
As a volunteer in Puerto Morelos, Mexico, you'll still get to experience the incredible white sand beaches, Mexican underwater riverways – known as cenotes – and delicious Mexican cuisine. Most importantly, however, you'll also contribute to valuable marine research efforts and may even get the chance to earn a professional diving certification.
Read about one GVI volunteer's Mexico experience below:  
"Looking back on my trip to Mexico I find it incredible how much I learned and experienced. We started getting our PADI Open Water Diving Certificate, which allows you to dive up to eighteen metres anywhere in the world. This qualification is the first step necessary in acquiring further more advanced qualifications, which are required for certain fields in marine biology.
I had never dived before, going into the sea for the first time with our BCDs [buoyancy control device] and tanks was very daunting, descending down into dark blue not being able to see the bottom. The feeling of swimming along the coral reef was completely unique and it is incomparable to anything I have done. It was both extremely terrifying and completely wonderful, staying underwater for an hour, weightless and serene.  
Sea turtles played a leading role on my trip. We first saw them in Akumal, at a sea turtle reserve where we went snorkelling and watched them graze on seagrass. I had never seen sea turtles in the wild before, they have an overwhelming presence of calmness.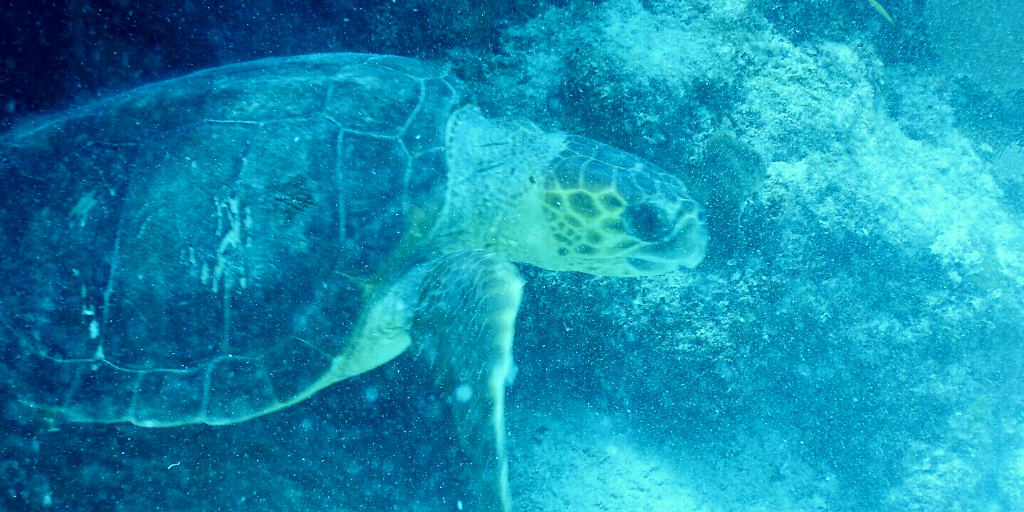 We were given a variety of different lectures by our guides and guest speakers and even presented our own to the rest of the group for us to develop our understanding of the organisms we were seeing, the declining state of the ecosystem in the Yucatán Peninsula and the measures organisation were going to educate communities and improve the condition of the local environment.
I learned so much from them because I could immediately relate what I was learning about to the things I was seeing. We were taught about sea turtles, whale sharks, coral reefs, fishing sustainability, biorock, the issue of lionfish in the Caribbean, conservation projects and organizations.
On this trip, we were also immersed in Mexican culture. Our trip leader Lluvia was Mexican and had been living in Playa del Carmen and working for GVI Mexico for many years. On one day we began by going to El Grande Cenote, a beautiful turquoise underground reservoir with small fish and tiny turtles. After having a typical Mexican lunch by a lagoon filled with alligators we went to visit Mayan ruins in Coba.
The ruins were surrounded by jungle and some even covered by them. We climbed to the top of the pyramid and overlooked the vast expanse of green. Later we visited a Mayan village whose residents spoke Mayan rather than Mexican. They had spider monkeys, deer, guati and chickens as 'pets'. A family demonstrated a ritual song for us, burning incense, drumming and singing. What these experiences taught me is how rewarding traveling is, being able to get acquainted with completely different cultures. Marine biology can unlock this opportunity of travel, in a very unique way.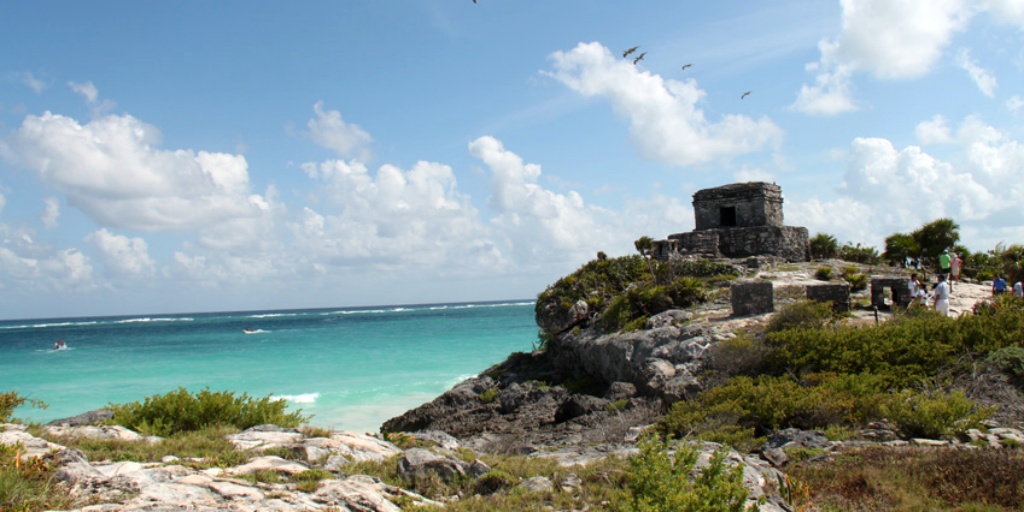 This project allowed me to experience what life could be like if I became a marine biologist. We took a boat for an hour to go and see whale sharks and snorkel alongside them. A National Geographic boat passed us on the way, a coincidence that showed me the possibility of my future.
Whale sharks went to this spot in the sea to feed off tuna eggs. We were expecting to see only a handful of whale sharks but nature is amazingly unpredictable and we ended up swimming with more than one hundred and fifty. The whale sharks' speckled gray-blue forms swam around me moving their tail slowly and intentionally with a power which propelled them deceivingly quickly.
Being so close to the largest fish in the sea is an indescribable feeling and completely humbling. That experience summarises how I feel about the whole trip, it made my ideas about a future in biology and conservation seem more than just fabrications but realistic possibilities.
I pushed myself in Mexico to do things that initially I would have been too scared to do and I am so glad I did. This trip is the first step I am making down my path studying biology, I now have a better understanding of what both working with biology and conservation requires and what rewarding fields they can be."
– Gabi S
Further reading: Puerto Morelos: A haven for marine exploration
Spring breaks in Costa Rica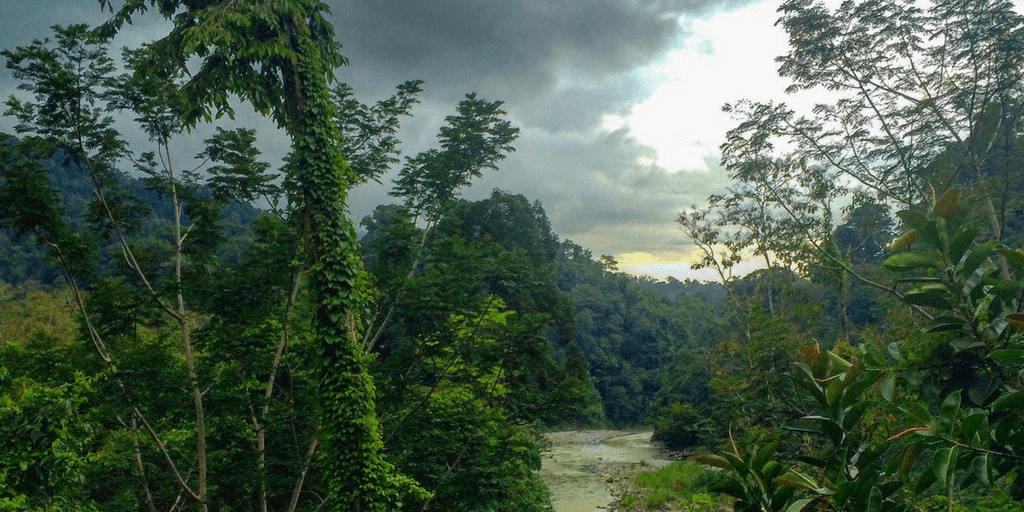 GVI's volunteer project base in Costa Rica is set right on the edge of the glorious Manuel Antonio National Park. The rainforest comes all the way down to the golden beaches, and toucans and monkeys flit through the canopy.
Beaches, hiking trails, and the local commitment to the pura vida lifestyle make this an awesome place to volunteer. Spring break volunteers will contribute to ongoing community development projects such as improving the infrastructure of local schools and assisting children with lessons and after-school activities like sports and crafts.
GVI's under 18 spring break Costa Rica program was awarded the Top Rated Youth Travel Program in 2018 by leading travel resource GoAbroad.
Here's what Sara had to say about volunteering in Costa Rica
"In 2015 I volunteered with GVI in Costa Rica. We spent some time doing cultural immersion, which included Spanish lessons, salsa class, and cooking classes. We also spent time doing construction work at a school in the community. One day we also got to do sports with the kids. The side trips we did included Manuel Antonio National Park where we saw everything from monkeys and baby boa constrictors to spiders, lizards and crabs climbing trees and even a sloth, surfing, going ziplining and abseiling in the rainforest and rafting down the Rio Pacuare.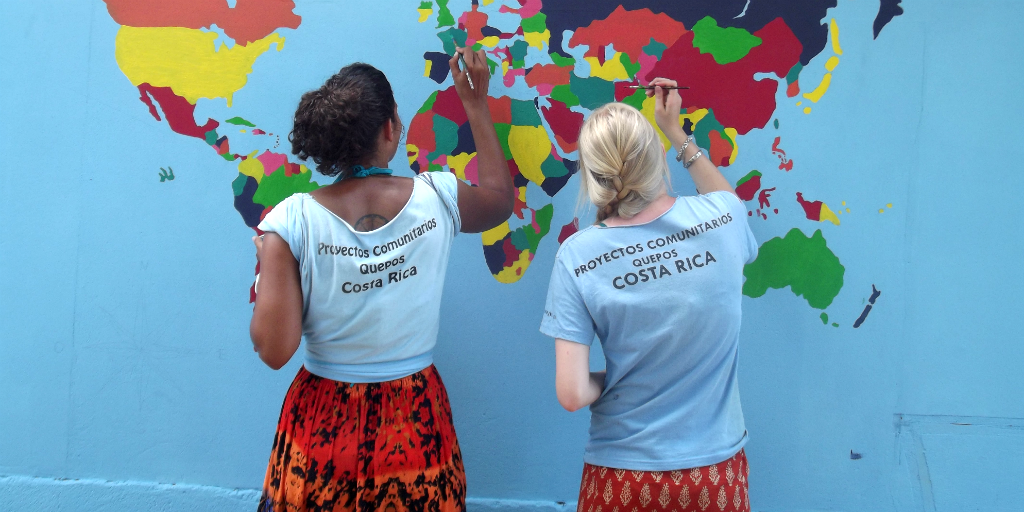 When it was time to leave Costa Rica, I was heartbroken. It is such a beautiful country, from the stunning landscape to the warm, welcoming people and I didn't want to say goodbye. Costa Rica will always be very special to me and I will never forget the things that I saw and learned there.
I share a very unique connection with the people I met while on this trip and I now have a family that is spread all over the world. This trip has ignited a desire to travel in me, one that was already there but has now sparked. It has also shown me the way I want to spend the rest of my life – seeing the world and helping as much of it as I can. So until next time – pura vida, Costa Rica!"
– Sara M
Further reading: 6 Unusual Animals To Look Out For In Costa Rica
So which one would you choose? Mexico or Costa Rica? Let us know, on Facebook, Twitter or Instagram.
Choosing the right spring break program
GVI understands that high school and college-level students have different needs when it comes to spring break. High school students are thinking about applying to college and exploring possible avenues of study, while college students are thinking about entering the workforce and how they can improve their CVs.
That is why we've developed separate programs for high school teens and college-level students. Keep reading to learn more about these.
GVI spring break programs for high school students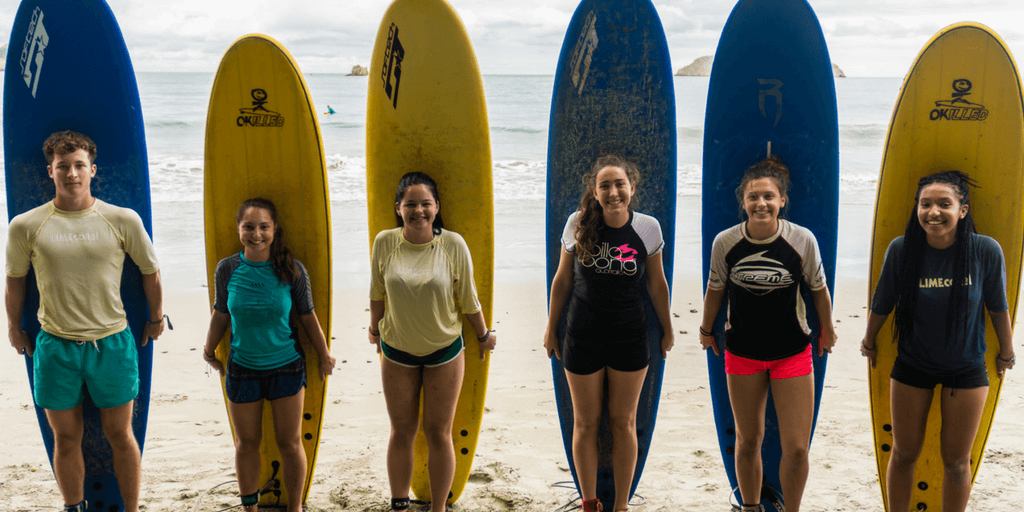 If you're in high school and looking to volunteer abroad for spring break, it's likely that you'll have to explain to safety issues to your parents. GVI's Under 18 programs are designed to put parents at ease.
We abide by an extremely strict child protection policy and provide additional support to our under 18s. High schoolers also stay in a location separate to college-age students, in single-sex dormitories. The focus for spring break is more on preparing teens for college and allowing them to explore certain avenues of interest rather than focusing on preparing them for a specific line of work.
However, they'll still get to make a real impact by contributing to marine conservation research in Mexico and community development initiatives in Costa Rica.
GVI spring break programs for college students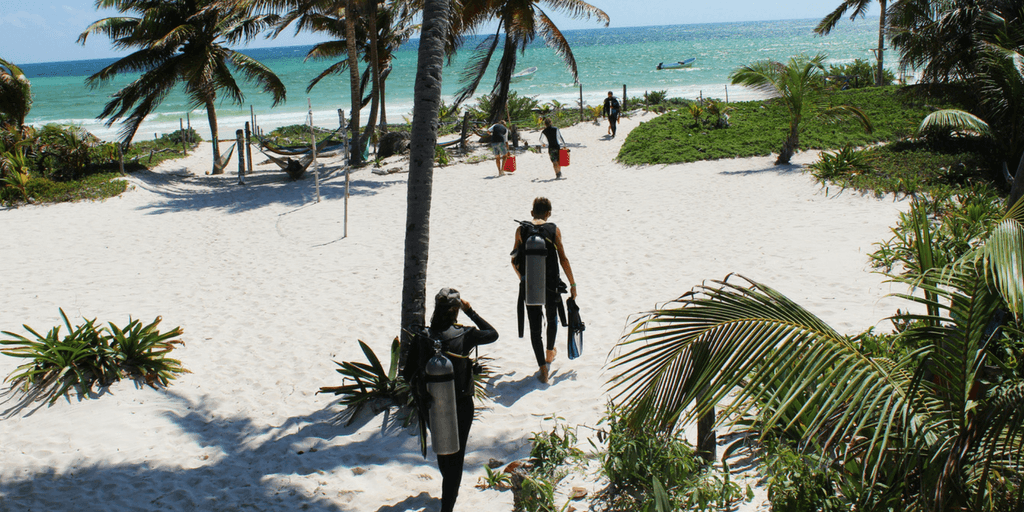 Even if you're over 18, your parents will probably have questions about safety. You can let them know about our commitment to 360 support. But, you should also tell them about our promise to help you improve your employability.
On our college-level spring break project in Mexico you'll have the chance to contribute to ongoing scientific research into the marine biodiversity of the Yucatán area. In Costa Rica you'll learn about how community development projects are run. You'll also gain practical real world experience that will help you clarify your career trajectory and learn the soft skills that hiring managers are looking for in new graduates.
Have a question about the differences between our high school or college-level spring break programs? Let us know.
If you're ready to approach your parents, download our 'Parent Pack' and share it with them to start the conversation. If they have any questions, get them to give us a call.
How do you make it happen?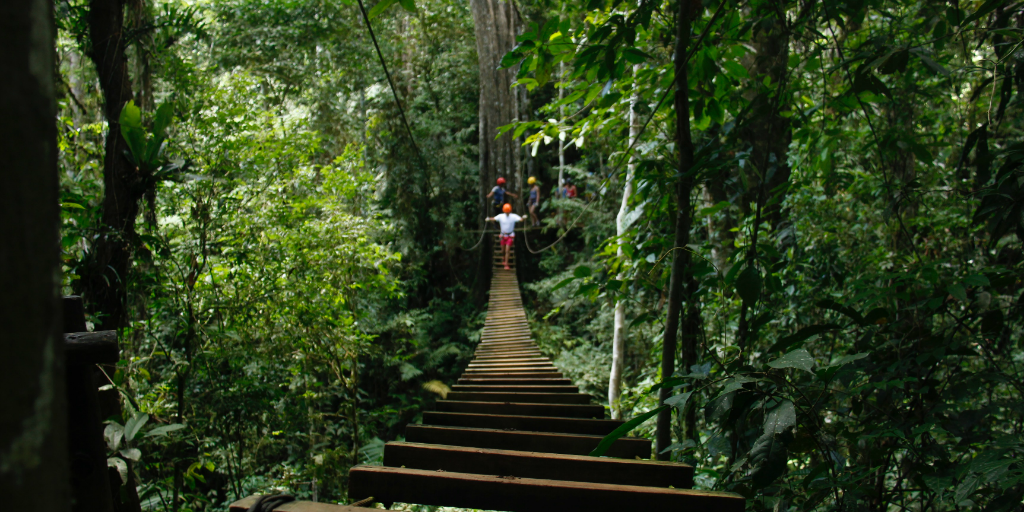 Even if your mind is telling you to volunteer abroad during spring break, your wallet might be telling you no. Flights, program fees, weekend trips, and spending money can all add up to more than a student's budget.
You have one very important thing going for you, though — you're off to be part of changing the world. Seeing as you'll be contributing to something bigger than yourself, you'll be in a great position to raise funds to support your trip.
1) Crowdfunding
Start a crowdfunding campaign and encourage friends and family to support your journey. Any spare change they have to give will be going toward a good cause.
2) Gifts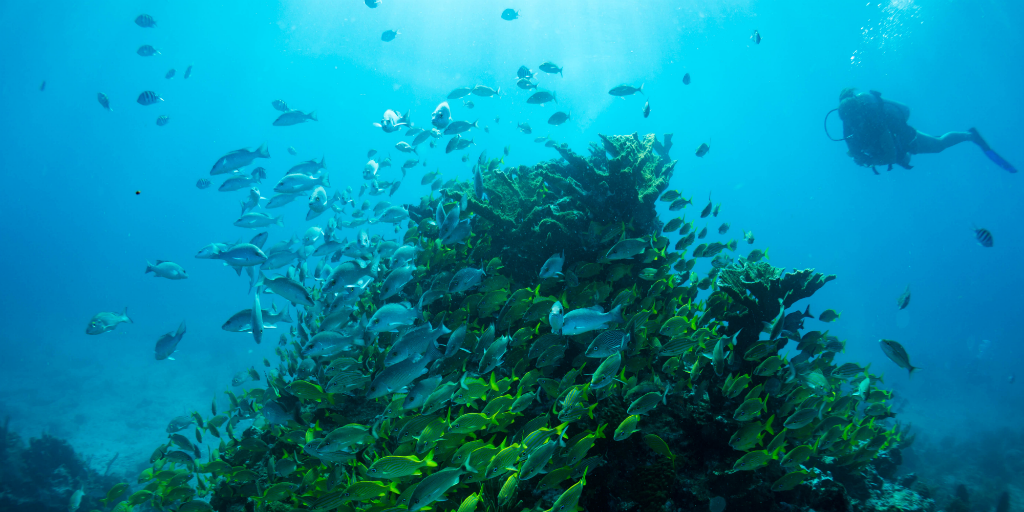 For Christmas or your next birthday, ask your family and friends to add to your travel funds rather than purchasing a gift.
3) Sell your old stuff
Everyone has things they don't use anymore, the most common being things like clothes, accessories and old tech. Collect everything you don't use anymore and start finding out how much you could get for it by doing some research on Craigslist or Ebay. Then upload your own items and see the requests streaming in.
4) Group fundraising
Another option is to convince your friends to come along and volunteer with you, then fundraise in a group. Together you can bake and sell cookies, organise a raffle, or take part in fundraising events like marathons or beach clean ups. Be creative and you'll see the funds you need piling up in no time!
Further Reading: 16 Best Fundraising Ideas For Volunteers
Why choose GVI?
Volunteering abroad often gets a bad rap, as some volunteering organisations simply don't focus enough on responsible travel and sustainable impact.
However, GVI is committed to the communities we operate in and we focus on empowering local partners. Our projects work in line with the United Nations Sustainable Development Goals, and we are dedicated to making viable economic, social, and environmental changes through our volunteer programs.
As we mentioned before, GVI also provides 360 degree support. That means we are there for you before, during, and after your trip, with passionate and experienced staff available to help you out in any way necessary and 24-hour emergency contacts just in case.
And there you have it. Deciding to volunteer with GVI during spring break is a no-brainer. Not only will you have a great time exploring a new country, but you'll also make a meaningful impact on the world, make friends for life and add to your resume or college application forms.
With GVI you also have the added security that you'll be making a real difference and your parents will know that you're well looked after at all times.
Further reading: What To Expect When Your Child Volunteers Abroad