Combine travel with humanitarian work when you volunteer in Accra. There's a lot to learn as both a traveller and volunteer.
Ghanaian people pride themselves on having a united and peaceful country. So in Accra, the capital city, the warmth of the people could be said to match the warmth of the sunshine.
And indeed, it's often said that Accra is the friendliest place in Africa, and you'll be given a heartfelt "akwaaba" (welcome), which is just one of the reasons why the capital of Ghana is a top choice for volunteering.
You can choose from a wide range of volunteer programs
As a volunteer in Ghana with GVI, you can choose from diverse programs that cover important development issues. In Accra, you'll be able to find a volunteer opportunity to match your personal interests and professional goals.
You could hone your communication and project management skills in a teaching internship where you assist local people with their English. Immerse yourself in the local community with an early childhood development program, which gives you the chance to get actively involved in education. Or you could develop leadership skills as a volunteer on a women's empowerment project, helping Ghana women learn practical vocational skills.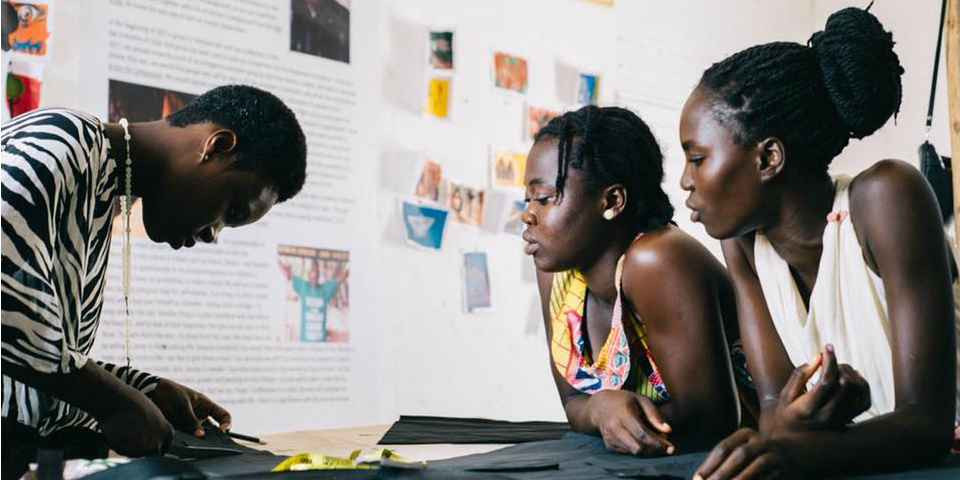 Local people will make you feel right at home
Ghana is a diverse country where people from different tribes, cultures, and religions live side by side.
They extend their friendliness and hospitality to all visitors, so you'll feel welcomed wherever you go. Volunteers can easily integrate with local people, learning about daily life and customs.
The beaches are incredible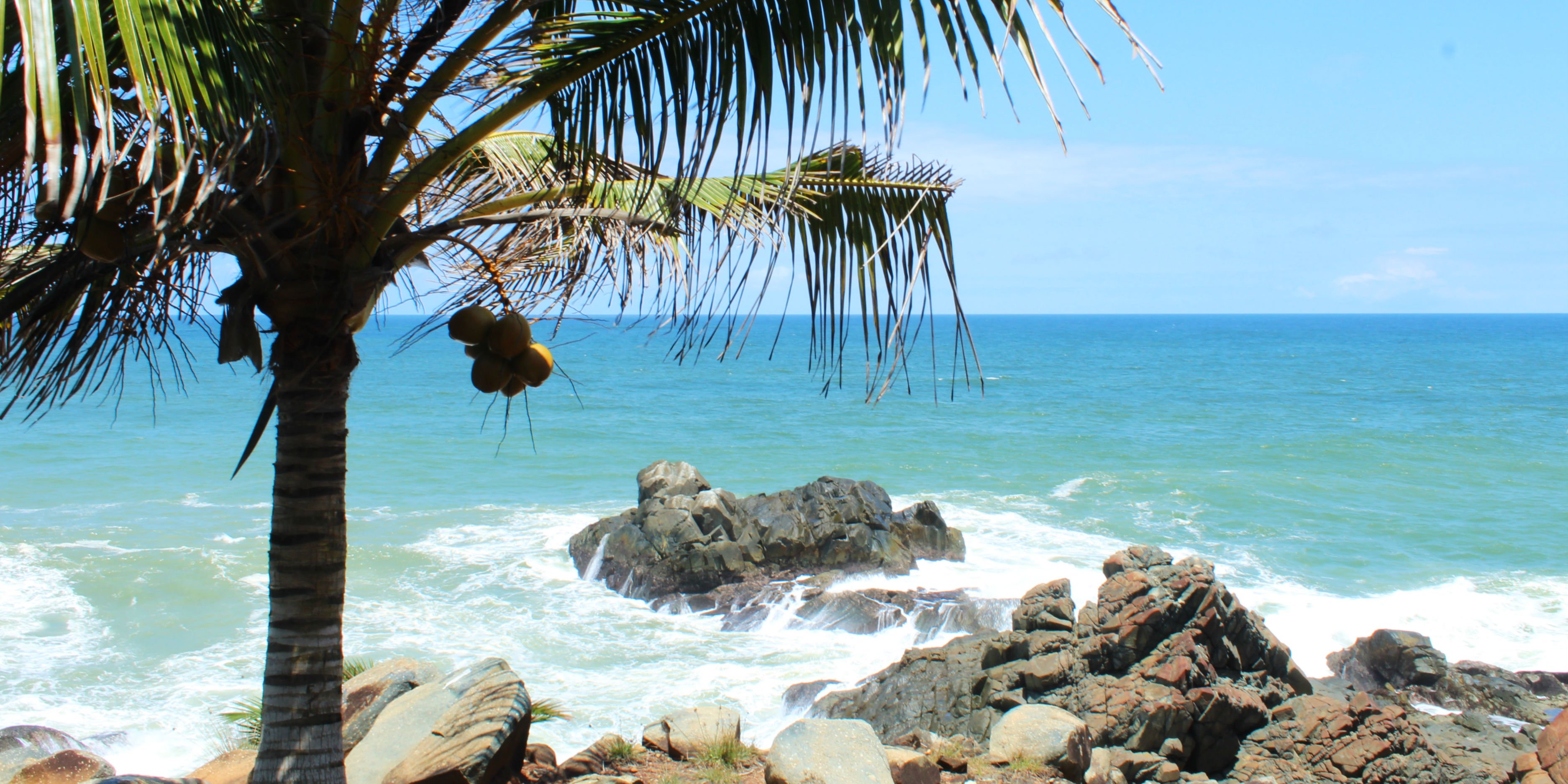 Beaches are an excellent reason to visit Ghana. The Atlantic coastline wrapping around the country is lined with palm trees and rock formations. There are countless stretches of sand to enjoy.
Accra is right next to the beach, so you can enjoy the surf during the day and reggae music at night. Labadi Beach, located right in Accra, is one of the most popular in the whole country. It's famous for late night bonfires and live music.
Kokrobite, an hour from Accra, is one of the best beaches near the city. Many find the pace of life here treacle-slow, and the shady palm trees along the shoreline mean it's a calm beach to visit any time of the day.
GVI's volunteer programs in Accra are all centred around Kokrobite village, so you can mesh volunteer work with beach life.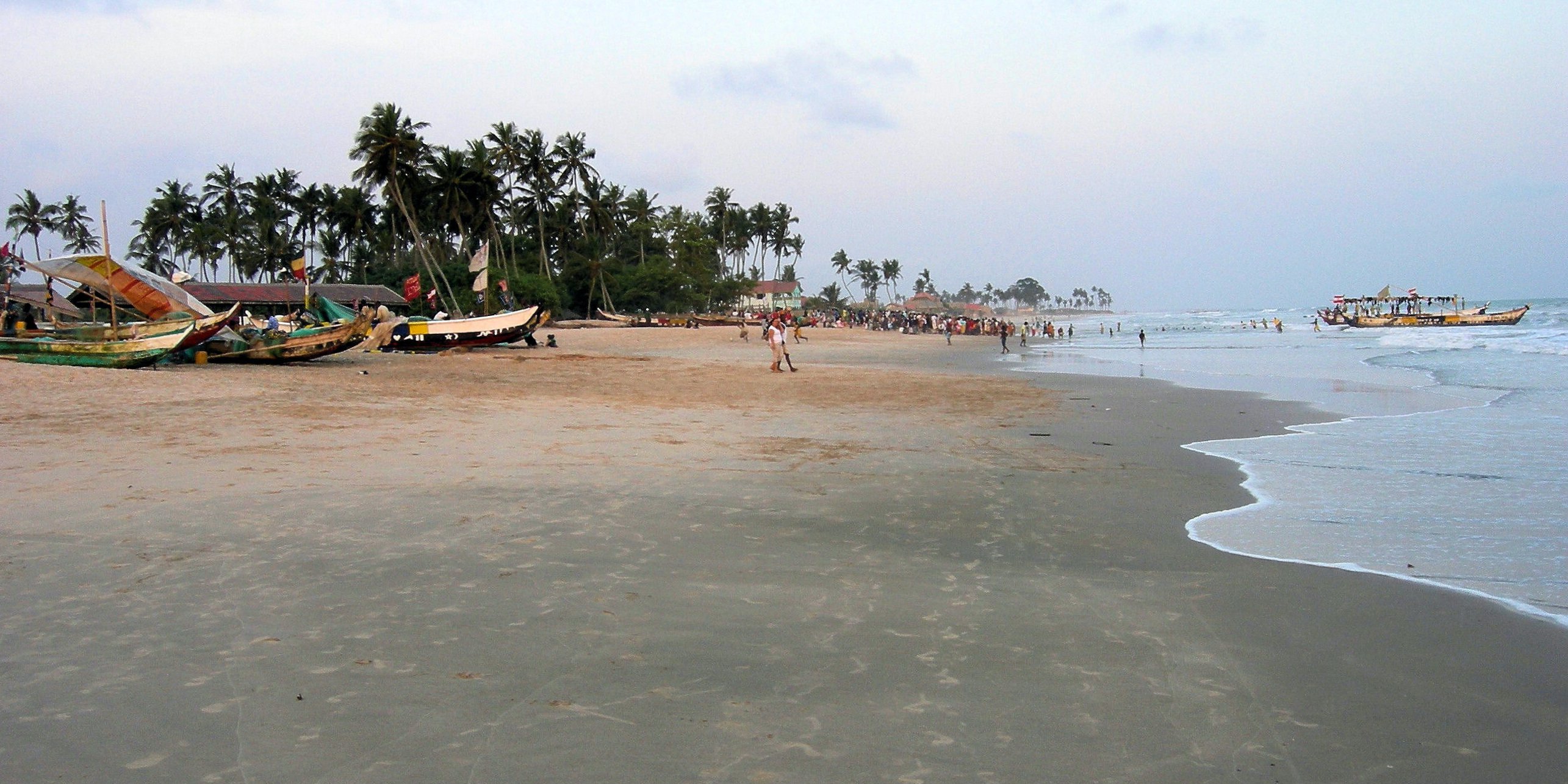 Original photo: Joachim Huber
There's a vibrant art scene
Accra's irrepressible spirit shines through in the contemporary West African art that thrives in the town. It bursts off walls in the street art district of Jamestown, one of the most vibrant and interesting places to visit in Accra.
Galleries are becoming increasingly popular, as is the annual Chale Wote Street Arts Festival. The Nubuke Foundation provides a space to promote local artists all year round.
With a constant rotation of exhibitions, live performances, and evolving street murals, you'll never get bored while volunteering in Accra.
The markets are the ultimate shopping experience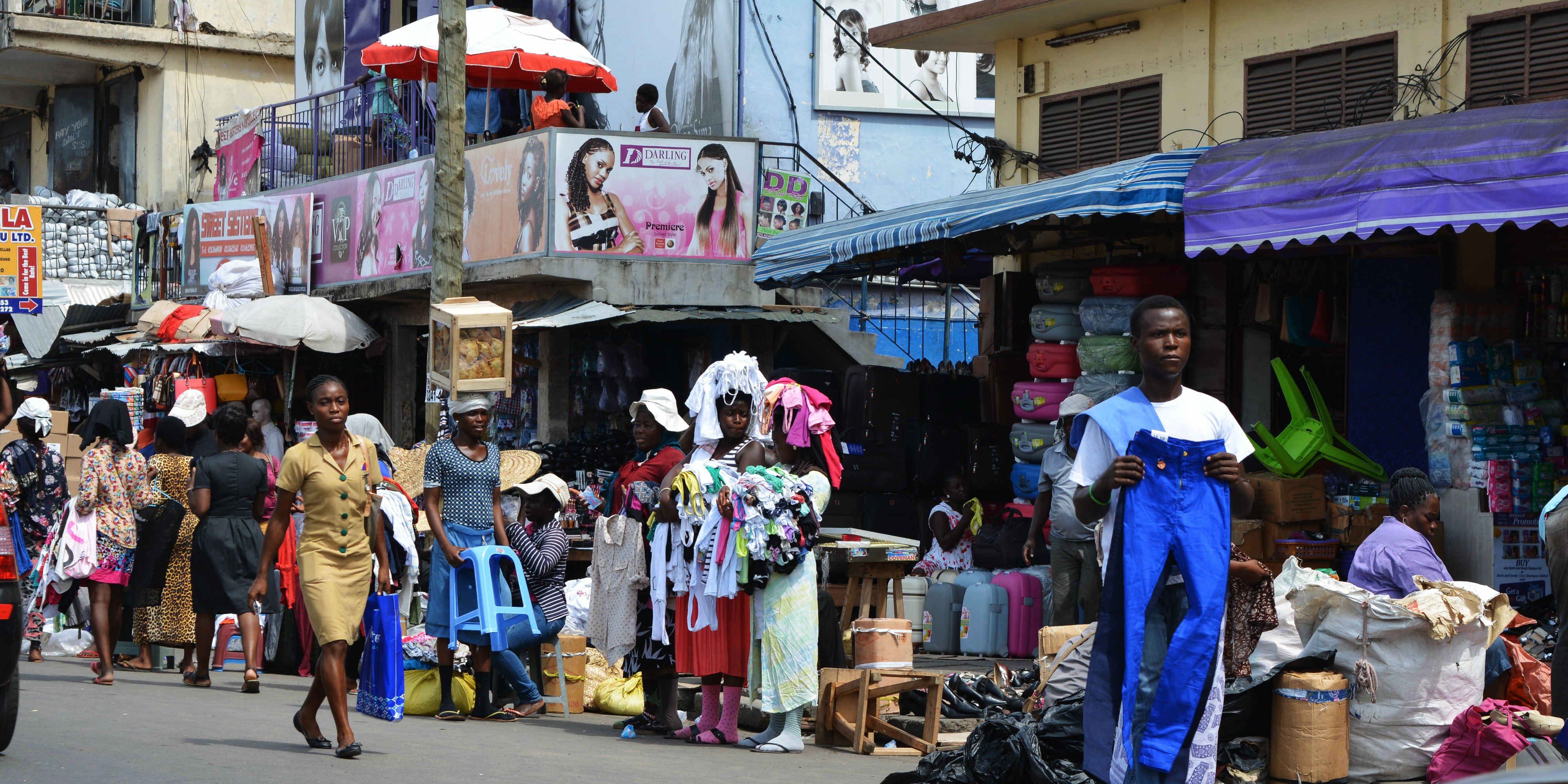 Original photo: Fiona Graham / WorldRemit
Accra's markets are a mish-mash of Ghana's diverse cultural influences. There are more than 100 different ethnic groups throughout the country, and they converge in the chaos of markets like Makola.
Jump headfirst into Makola Market for a memorable shopping experience. This gigantic marketplace is the centre of trade for the whole country. Here you can buy everything from shea butter to shoes.  
This is the best place to shop for locally dyed and woven textiles, which make perfect souvenirs. Local tailors can transform boldly-coloured fabrics into custom made clothing for you, so you can take a little piece of Ghanaian colour home with you after your volunteer trip.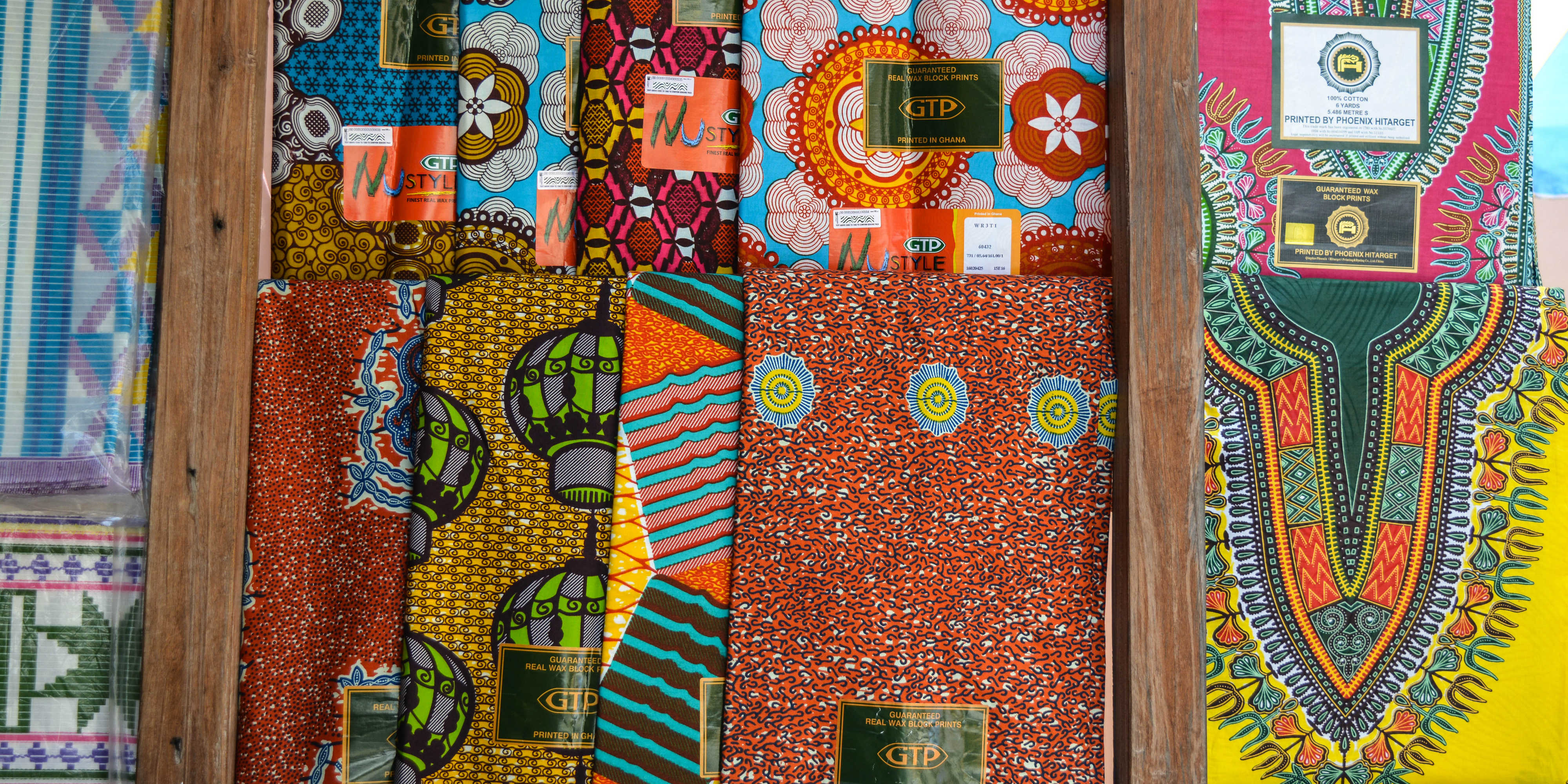 Original photo: Fiona Graham / WorldRemit
You'll taste a whole new cuisine
Accra is a great place to explore Ghana's eclectic cuisine. Whether you are buying a snack from a market stall, getting a plate of jollof rice from a street vendor, or sitting down in one of the city's atmospheric restaurants, you're guaranteed to savour new flavours while volunteering in Accra.
Tropical produce like plantains and cassava are common in Ghana, as well as crops like millet, beans, and corn. These make up the basis of most Ghanaian cuisine, with different groups adding their own spin to common dishes.
While you're volunteering, be adventurous and try jollof, a rice dish prepared with tomato sauce, order a side of fried plantains or garri (grated cassava) or go for banku (a mix of fermented corn and cassava dough) and tiliapa (a freshwater fish considered a delicacy in Ghana).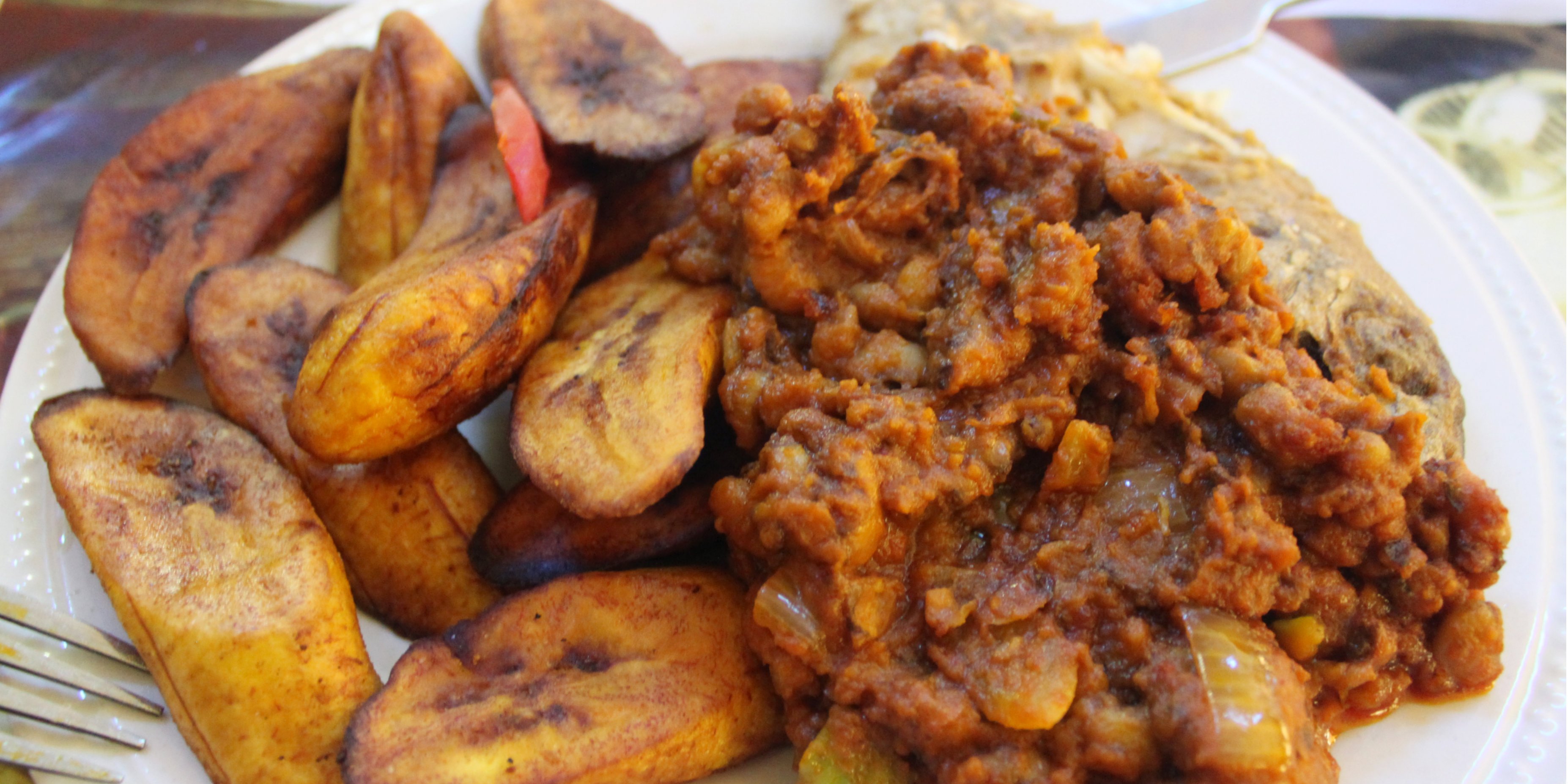 Original photo: benketaro
Accra is an important historical centre
Accra is a city with stories. Many of the most important events in Ghana's modern history happened in and around Accra.
Volunteering in Accra is a great chance to learn more about the legacy of slavery in West Africa, and other impacts of European presence over recent centuries. Take a tour of historical sights around the city to delve deeper into Ghana's past.
Visit the National Museum of Ghana to learn more about life in the area before the colonial era. Then check out Osu Castle to get a grasp on slavery, one of the most significant chapters in global history.
Finally, stop by Independence Square to learn about how Ghana became independent from the United Kingdom.
You can have a real impact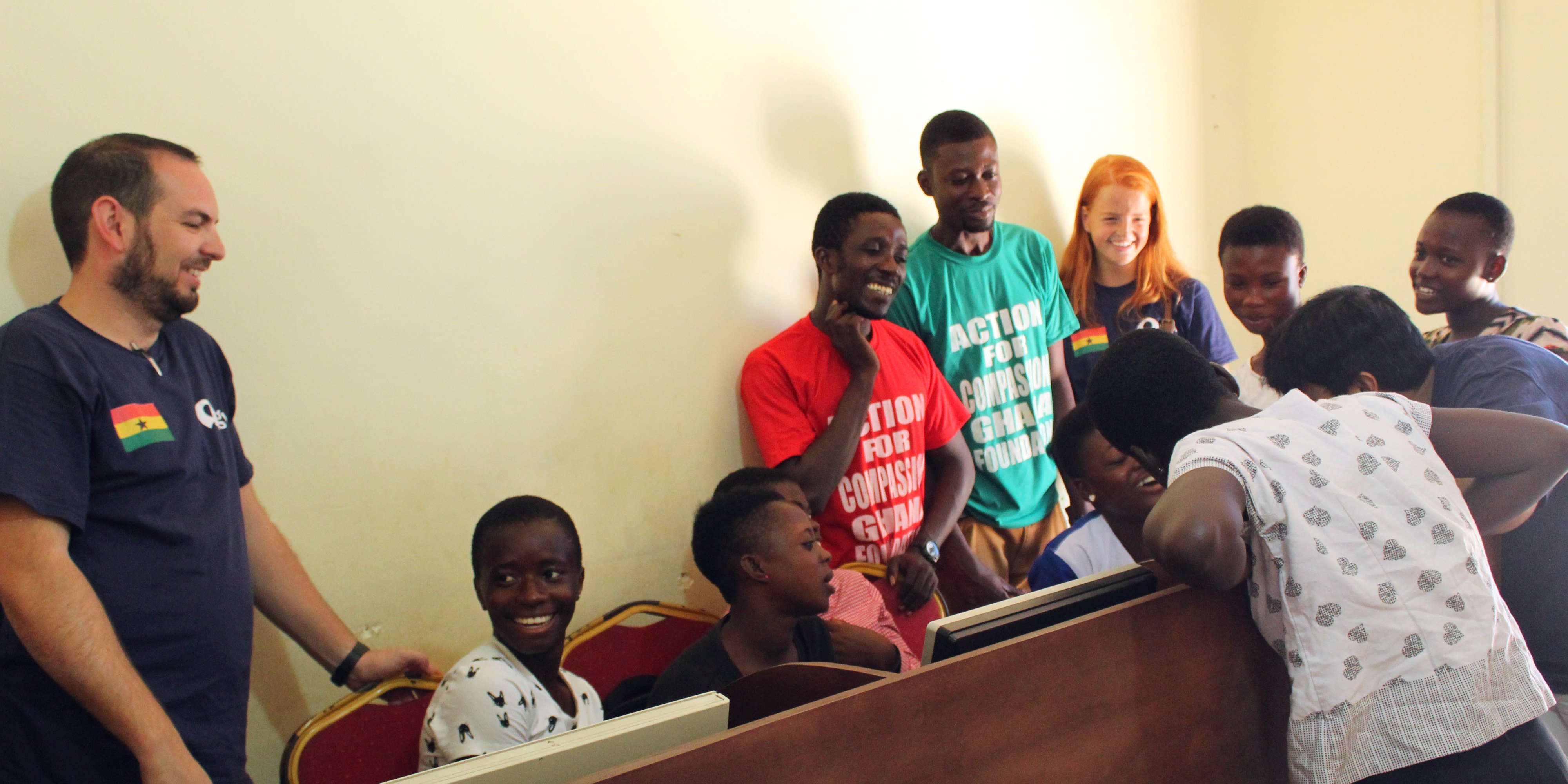 Ghana is full of sunshine, but there are development struggles there too. Around 12 percent of the population still lives in poverty, according to a report by the World Bank. As a volunteer, you'll be able to contribute to women's empowerment, community development, or education in Ghana.
GVI's volunteer opportunities in Accra are carefully structured to meet different United Nations Sustainable Development Goals (UN SDGs). This means that no matter the program you choose, your actions will have a measurable impact in the local community.
When you visit Accra, you'll find some of the most exciting volunteer opportunities in Africa. Browse our programs in Ghana to find Africa volunteer programs today.