Some of the best volunteer opportunities in Costa Rica are based in Cimarrones, and it's not just because this city has sweeping landscapes and tropical terrain.
Cimarrones is a town at the centre of Costa Rica that straddles two provinces, is steeped in farming history and is home to some of the world's best coffee beans. 
But what does this have to do with volunteer opportunities in Costa Rica?
Well, this backdrop sets the scene for volunteers to become immersed in nature and culture, and to experience adventure.
Travelling to Costa Rica to volunteer in Cimarrones means that you'll get to learn about Costa Rican culture from local people, get to see some of the countries most sought-after sights and have the opportunity to make a meaningful impact that adds to global development goals. 
Here's a closer look at why some of the best volunteer opportunities in Costa Rica are found in Cimarrones.  
Where is Cimarrones?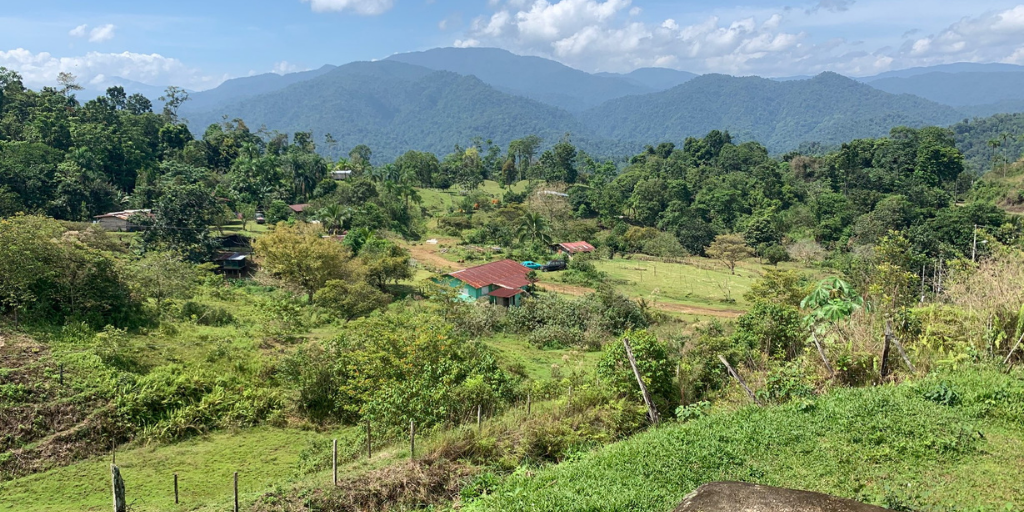 When you travel to Costa Rica you'll find Cimarrones on the border of the Cartoga and Limón provinces.
Cimarrones is situated in the central region of Costa Rica where coffee crops and expanses of forest create a patchwork of greenery across the rolling tropical terrain. 
This town is a four-to-five-hour drive from Costa Rica's capital city, San Jose. 
San Jose is home to Costa Rica's main airport, and there are plenty of ways to travel from San Jose to Cimarrones. You could catch a taxi or bus right from the airport. Or, if you're feeling adventurous, rent a car, grab a map and start your Costa Rica adventure-travel experience off with a blast. 
What is Cimarrones known for?
The environment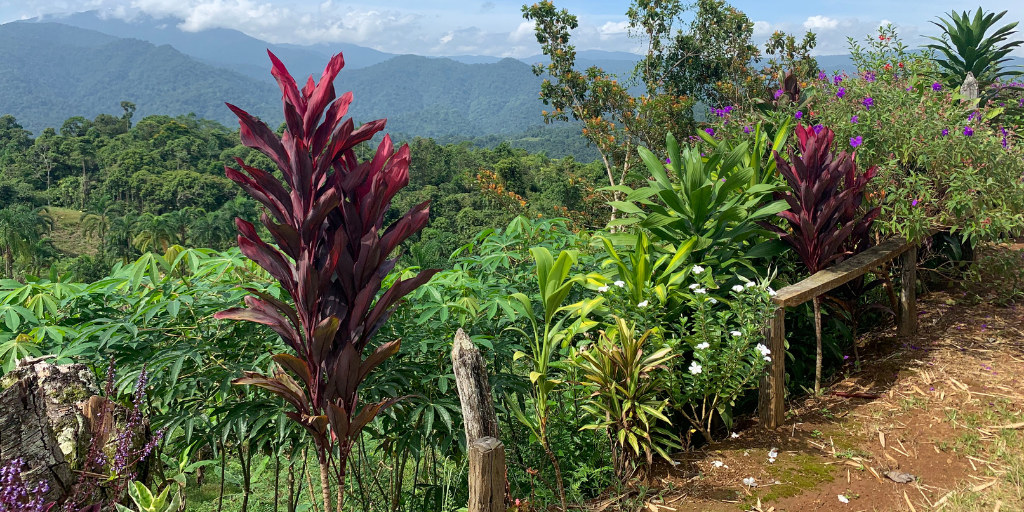 When travelling to Costa Rica, coffee plantation tours are some of the most popular activities for tourists wanting to get to know the country. These tours offer the chance to explore a sea of coffee crops, watch how coffee beans are processed and sample some of the most sought-after coffee in the world right where it's grown. 
And what would local people say if you asked them where to travel in Costa Rica for the best coffee-tasting experience?
Well, they'd probably say Cimarrones! 
This town is not only well known for its bustling agricultural industry (that's mostly focused on growing coffee), it's also regarded as being home to some of the world's best coffee beans.
And, while you travel in Costa Rica searching for the créme de la créme of all coffee bean batches, your eyes can also feast on the different terrains sprawling across Cimarrones' mountainsides and dipping into its valleys. 
One of the best things about travelling to Costa Rica is that the country is serious about safeguarding its natural environments. And this shines through when you see the sights in and around Cimarrones. 
The town is encircled by hills cloaked in deep green foliage and draped with evergreen forests. The broad-leaved trees of these forests act as canopied homes for tons of different creatures – not to mention the wildlife milling about on the ground. 
Take a day trip into the forest with a local guide and see how many different species of tropical birds, frogs, lizards, monkeys and sloths you can see or hear inside the dense forest terrain. 
If you're lucky, you'll catch a glimpse of the elusive jaguars and ocelots that prowl the undergrowth, or get a close-up view of a droopy nosed tapir wallowing in some water. 
There are also a whole host of hiking trails in Cimarrones and its surrounding areas. These hikes range from trails that take just a couple of hours to complete, to trails where you'll spend a couple of days trekking the terrain.  
Hiking to see even more of your surroundings while travelling in Costa Rica is one of the best ways to gain a true appreciation for the country's environment. 
The culture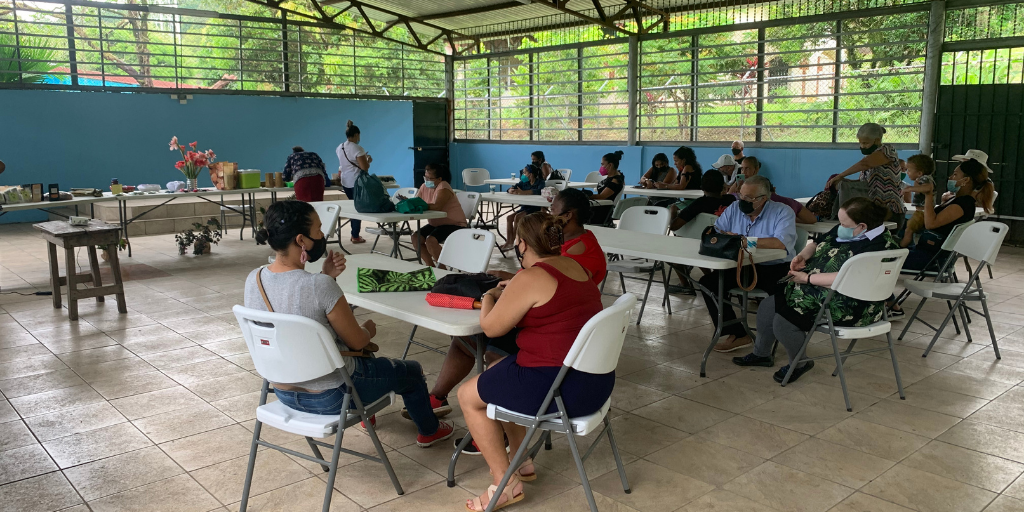 Local people in Costa Rica – who refer to themselves as ticos – have a host of different cultural practices. 
With Costa Rica's large immigrant community, these traditions have intermingled with other cultural influences such as Chinese, Jamaican and Indian. 
Spanish is the country's official language. You'll likely hear Spanish used as the everyday tongue of many local people. But you'll also get an earful of other languages like Bribri, Ngӧbe, Cabecar, Buglere and Maleku (Costa Rica's indigenous languages), as well as English and Manadarin. 
Look around as you travel in Costa Rica, and see Jamaican, Chinese and Indian cultural aspects embedded in day-to-day living – like the meals served up throughout the day or the architecture seen on homes and restaurants. 
You'll also notice that most Costa Ricans wear westernised clothing on a regular day and mostly don traditional dress for cultural events.
One of the most striking things about Costa Rica's culture is how it emphasises living well. This includes what you eat, how you care for your body and the way that you engage with the environment. 
This way of life will be part and parcel of your every experience while you travel in Costa Rica. 
The Costa Rica adventure-travel activities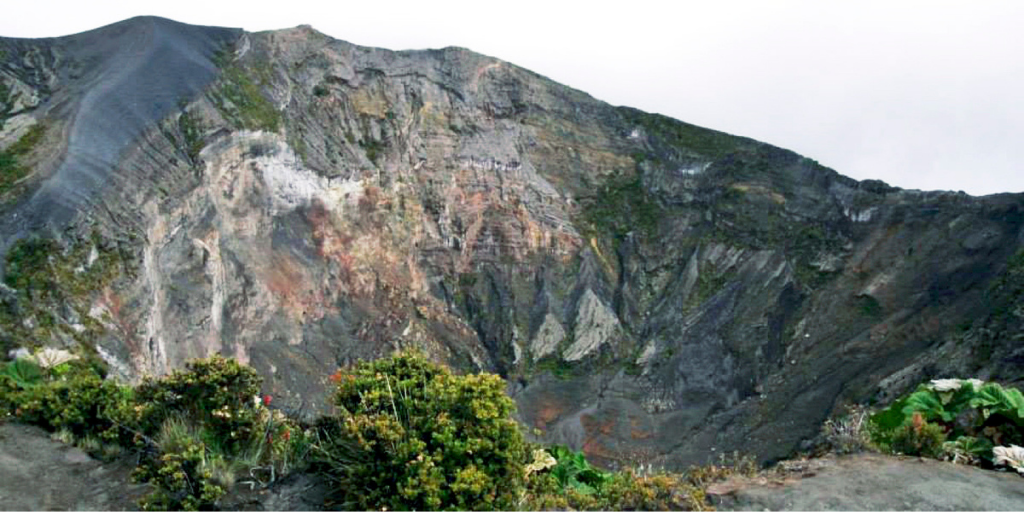 Original image: Irazú Volcano by James St. John is licensed under CC BY-SA 2.0
A number of different rivers streak the landscape in Cimarrones, and for those serious about Costa Rica adventure-travel activities, this is where you'll hit the jackpot. 
You can get involved in white-water rafting and speed down a waterway with rainforest flashing by on either side of you. Or, try zip lining across the forest canopies for a view of the Costa Rican landscape like you've never seen it before. 
In just a short trip from Cimarrones you could travel to the Irazú Volcano National Park. This mountain location is home to one of the most well-known volcanoes in the world – Irazú. 
The word irazú is an Indigenous word that means thunder and earthquake mountain. The park is aptly named because the Irazú Volcano is an active volcano, although its most-recent eruption was in 1994.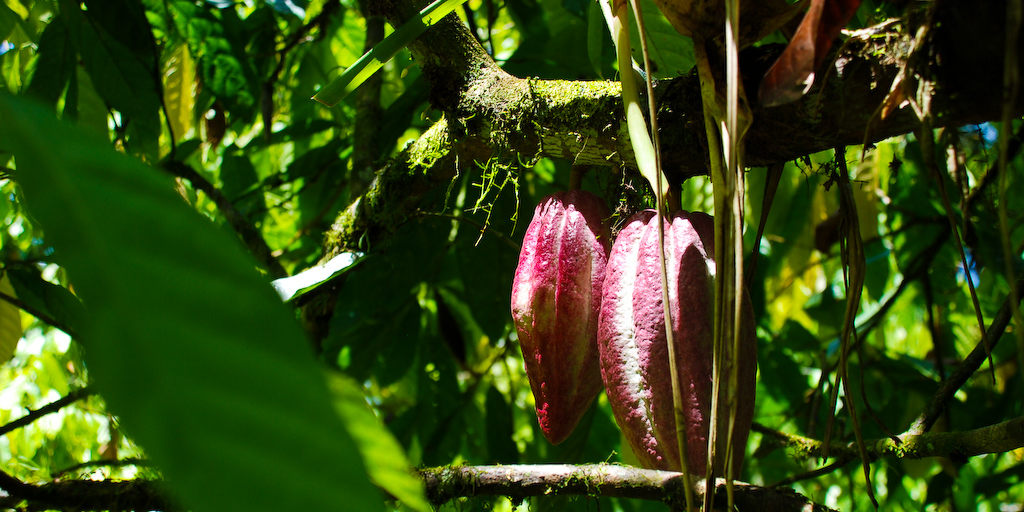 Original image: Costa Rica. On the Chocolate Tour by Everjean is licensed under CC BY-SA 2.0
And, if it's your taste buds that are looking to be inspired, why not take a journey through the history of chocolate by hiking through the cacao plantations of Limón province? These tours include spotting and harvesting cacao pods from plantations and getting to experience the chocolate making process first hand. 
Or, steep yourself in elements of the country's culture by visiting the local churches and cathedrals dotted around the forests and hills of both Cartoga and Limón province. Cartoga province is well-known as being the home of the Black Madonna – a catholic shrine.   
And if you're keen to learn all about Costa Rica's agricultural industry, there are tons of different farm tours that you can go on – some focused on coffee or livestock farming and others with a keen eye for permaculture. 
Most of these farms follow sustainable practices and opt for organic farming methods that fit in with Costa Rica's pura vida – pure life – motto. Going on these kinds of tours can grow your awareness of how agricultural and environmental conservation practices can coexist and even benefit each other.
How to get involved in volunteer opportunities in Costa Rica in Cimarrones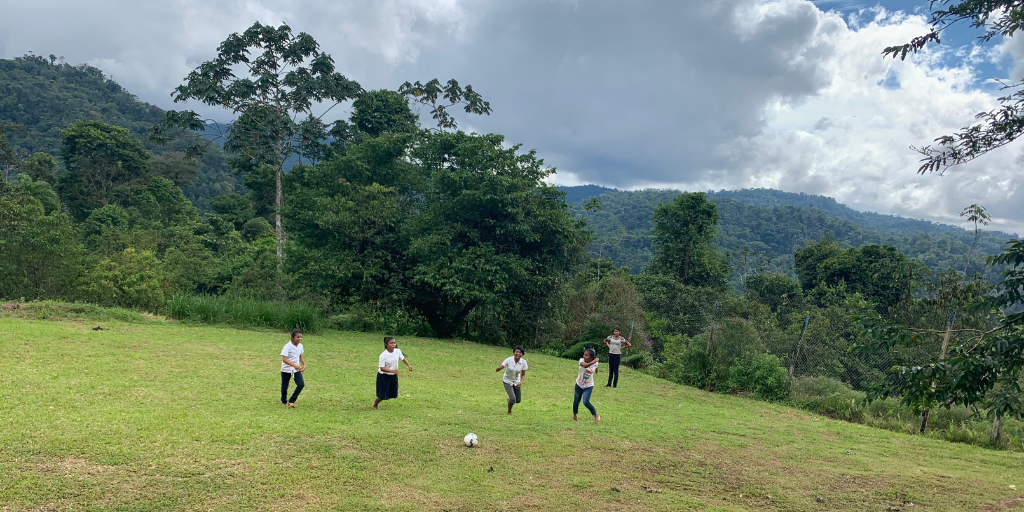 With its sweeping natural environments, selection of Costa Rican adventure-travel activities and opportunities to get involved in meaningful volunteer work, Cimarrones tops the list of places to travel to in Costa Rica. 
This answers the question "Where to travel in Costa Rica?", but what about how to travel in Costa Rica?
By signing on as a participant with GVI, you'll  be joining one of the most reputable volunteer organisations with years of experience offering top volunteer opportunities in Costa Rica. 
This means you can be sure that your time abroad is spent having a meaningful and  adventure-filled travel experience while contributing to global development goals.
Our volunteer opportunities in Costa Rica in Cimarrones allow you to get involved in community development. 
Program work includes engaging with local people on a daily basis, working with local and international sustainable development organisations and getting stuck into investigating the real-life impacts that our community development programs have in Cimarrones. 
Find out more about our volunteer opportunities in Costa Rica in Cimarrones and see how you can experience the country while adding to global development.