Volunteering abroad can equip you with a wide range of practical skills, including professional dive qualifications. Take your love for the ocean to the next level with combined dive training and marine volunteering.
Certified dive instructors, beautiful beach destinations, and a clear purpose: You'll find all three on GVI's marine conservation programs. You could be diving into the blue waters of Mexico, Fiji, or Seychelles every day, while helping to protect and research corals, and marine creatures.
PADI diving qualifications
All of GVI's marine conservation programs include training and guidance from certified dive instructors. This allows volunteers to access world-class teaching for a range of certifications from the Professional Association of Dive Instructors (PADI).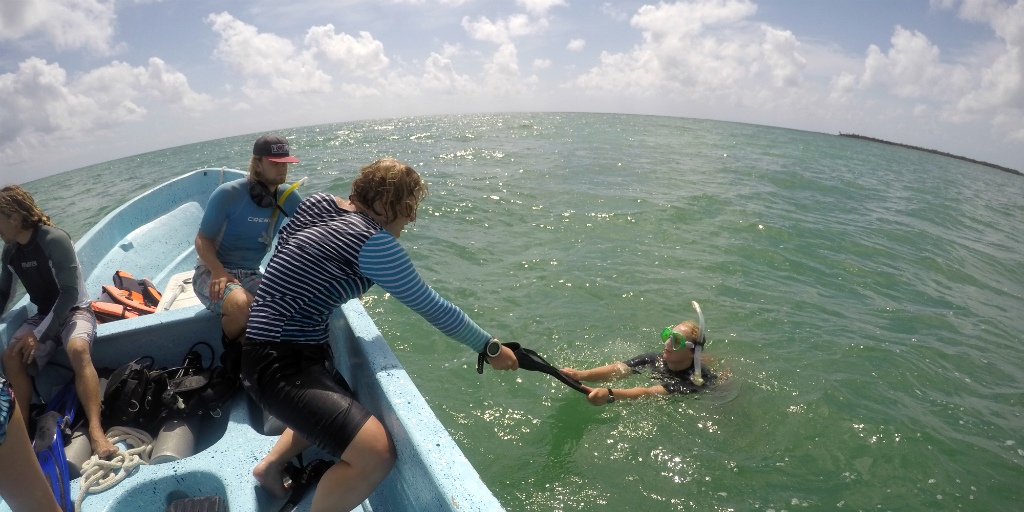 PADI Open Water Diver
This is the first level of PADI's certification system. As an Open Water diver, you'll be able to dive recreationally to a limited depth. You'll need to have at least an Open Water Diver qualification before joining many of GVI's marine conservation programs.
But inexperienced divers can join our projects in Fiji or Mexico for longer durations, so we can give you all the training you need to achieve this entry-level certification.
PADI Advanced Open Water Diver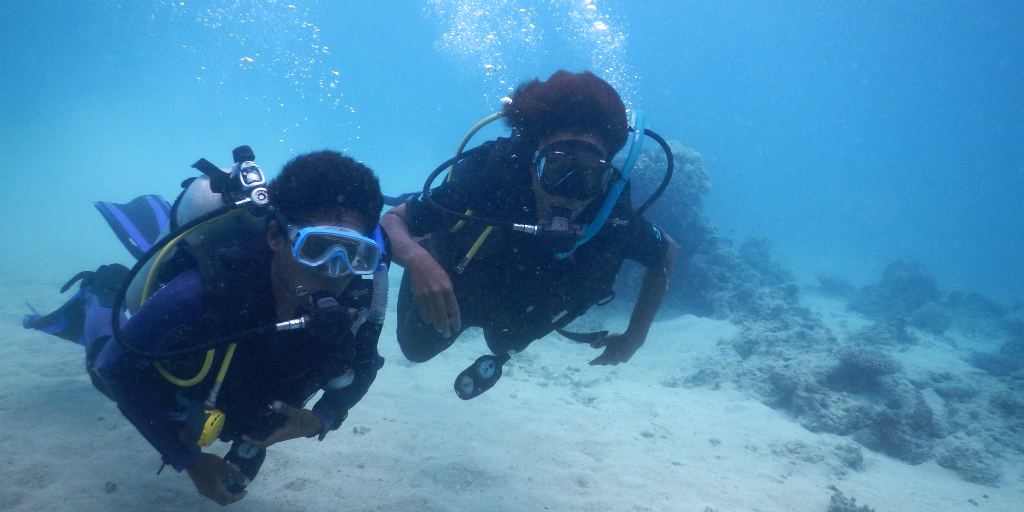 The next step to advancing your diving skills is to complete an Advanced Open Water Diver course. You'll build confidence underwater and expand your scuba skills.
You can take the Advanced Open Water Diver course straight after becoming Open Water certified, so GVI can easily help you tick off this scuba diving qualification.
You'll need to complete at least five specialised dives to qualify for your Advanced Open Water Diver, which you can carry out as part of your volunteer project.
For example, while researching coral bleaching in Seychelles with GVI you could complete a Boat Dive, Underwater Navigation, Underwater Naturalist, Deep Diver, and Peak Performance Buoyancy.
All GVI's marine conservation programs offer Advanced Open Water Diver training.
Coral Reef Research Speciality

As part of your PADI Divemaster course with GVI, you will have the opportunity to do the Coral Reef Researcher Speciality qualification. This PADI course, which includes specific coral reef research techniques, is exclusive to GVI.
PADI Rescue Diver
The Rescue Diver certification teaches you how to prevent and manage problems in the water. At the end of the course, you'll have the skills necessary to help others in the water.
PADI Divemaster
This is the first level of professional dive training.  As a Divemaster, you'll be able to make scuba diving or marine conservation a viable career option. Divemasters can assist diving instructors and carry out a wide range of diving activities. You can enrol in the Divemaster course once you have completed your Rescue Diver certification.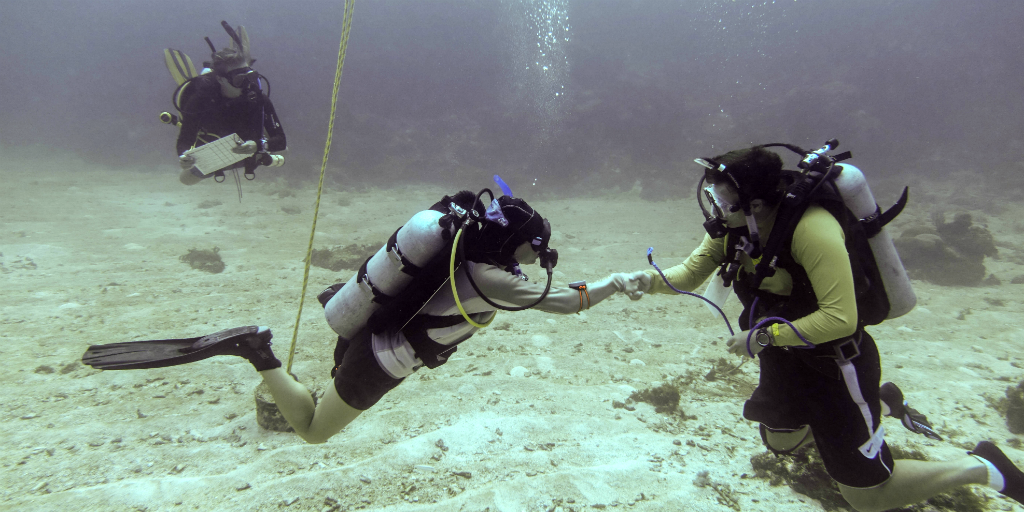 Instructor Development Course
This course will certify you to become a PADI Instructor, allowing you to teach others to become scuba divers themselves. As a higher-level professional qualification, you'll have access to more career options involving diving once you've completed the course.
PADI Master Scuba Diver Trainer
This scuba qualification is yet another rung up the professional diving ladder. Master Scuba Diver Trainers have the skills and experience needed to teach other divers right up to the ultimate recreational diver rating, Master Scuba Diver. Taking this course clearly shows your commitment to diving and ability to instruct a range of courses.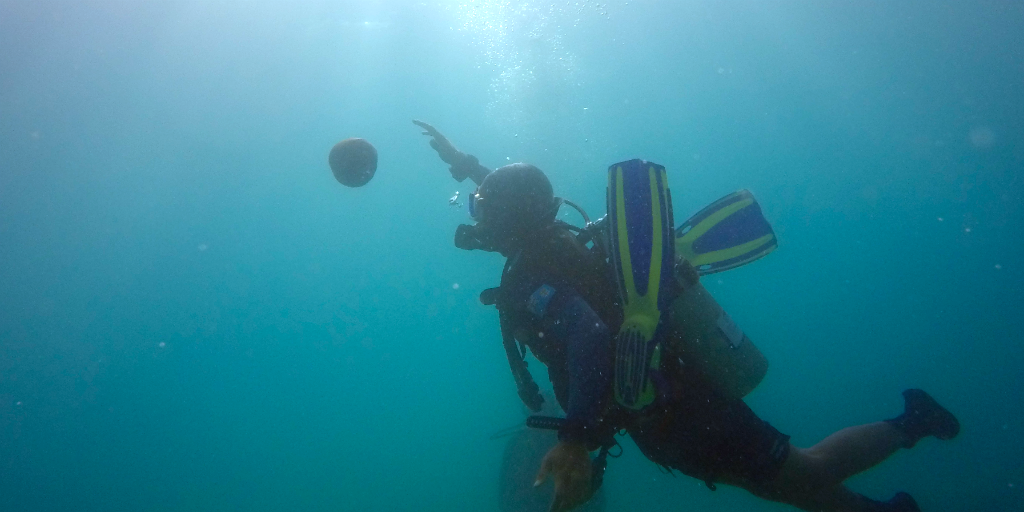 Dive training locations
Our professional level dive training is available in Fiji, Mexico, and Seychelles.
Seychelles is famous for untouched beaches and coral reefs teeming with colourful marine life. This small island nation has a number of endemic animal species, both on land and in the water. It's a hotspot for research and endangered sea turtle conservation.
Mexico's history, cuisine, and seemingly endless coastlines make it an enticing place to volunteer. Between the Pacific Ocean and the Caribbean Sea, there are many outstanding dive sites. Once you've gained a scuba diving qualification, you could even explore the underground limestone caves called cenotes.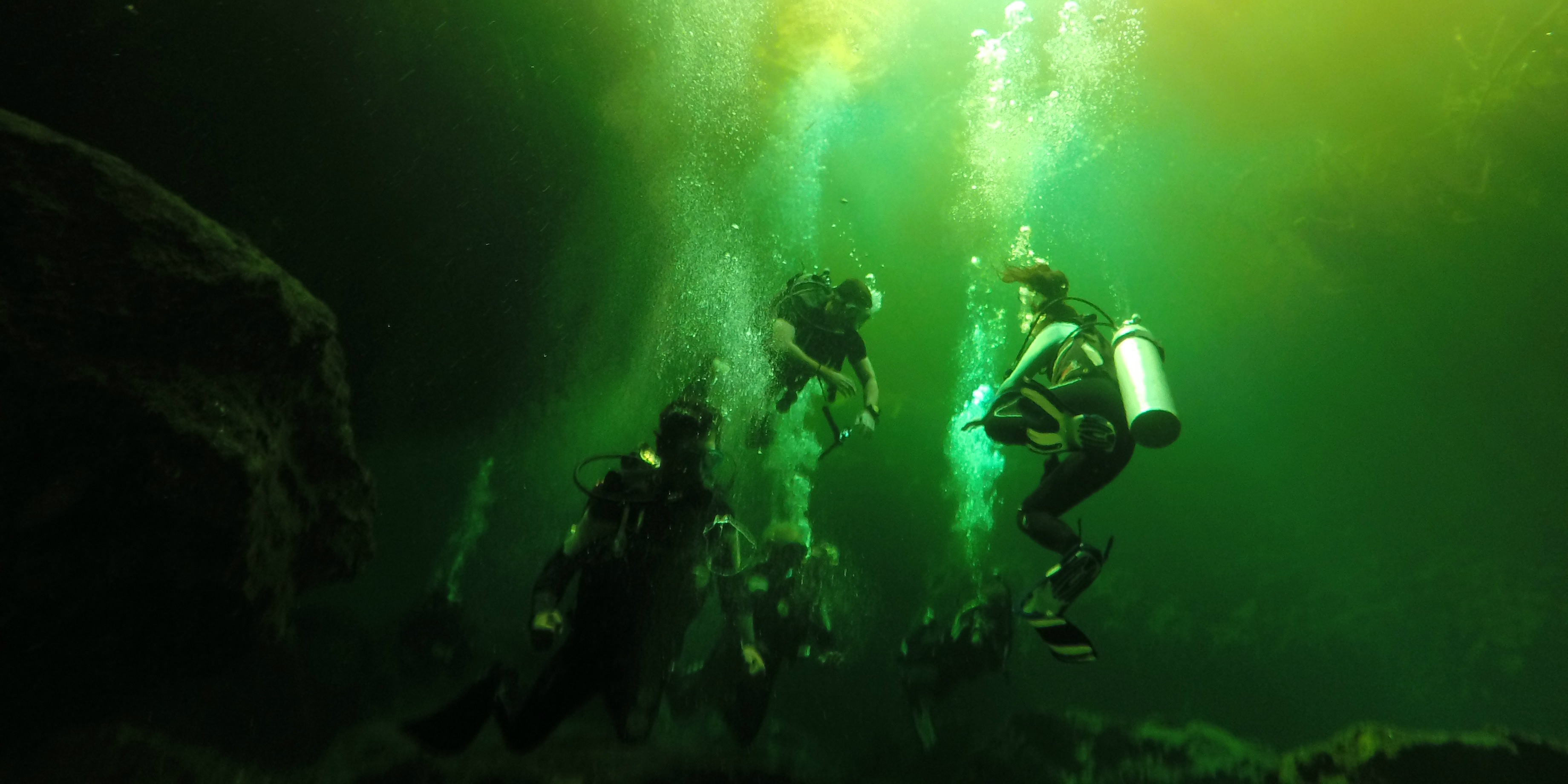 In Mexico, there under 18 volunteering programs where teens can get their PADI Open Water qualification while on a marine conservation adventure.  
Fiji is a Pacific Island nation. The archipelago's many islands are fringed with dazzling blue water, barrier reefs, and calm lagoons. More than 1,500 species of aquatic creatures means both excellent marine wildlife viewing and ample opportunities for enthusiastic conservation volunteers.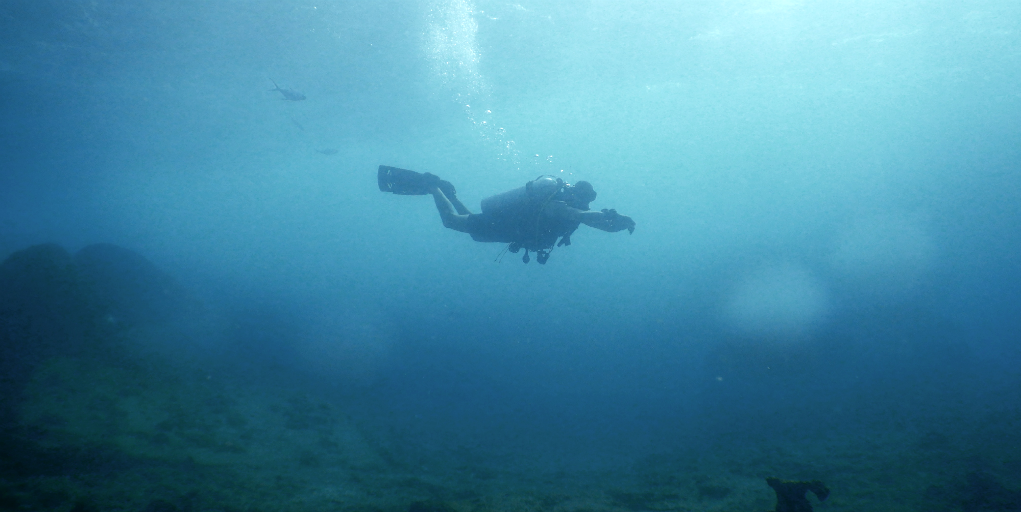 Volunteer scuba diving and marine conservation opportunities
Marine conservation volunteering opportunities with GVI will help you get the most out of your diving certifications. The more you learn about life under the surface of the ocean, the more you will be driven to protect it.
As a volunteer with GVI, you can earn scuba diving qualifications while contributing to the United Nations Sustainable Development Goal (UN SDG) 14, life under water. You can be secure in knowing that you will be taking part in ethical projects with measurable impacts and related UN SDG targets.
For example, you could go on a marine conservation adventure in Fiji while you gain your PADI Divemaster. This project involves daily dives to carry out surveys in the pleasantly warm waters of the Pacific Ocean.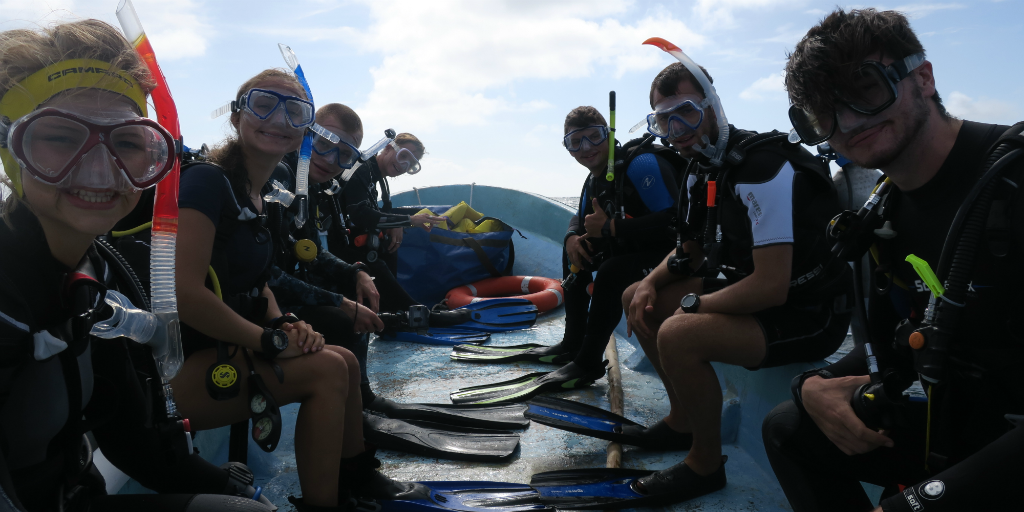 Another option for earning your PADI Divemaster is to base yourself in Mexico. Here you can complete your Divemaster course while gaining practical work experience at a local dive centre in the Yucatan Peninsula. This program also includes a marine conservation expedition, with extensive training on marine ecosystems.
Or, tackle a coral bleaching and climate change project in Seychelles. Along with dive training, you'll learn how to identify and monitor coral species and put your Coral Reef Researcher Speciality qualification to good use. You'll be working alongside an international team of researchers to help aid coral reef recovery.
Browse more of our combined marine conservation and dive training programs today and choose from volunteer projects or internships in some of the most pristine locations in the world.