Disclaimer: The images in this article were taken pre-COVID-19.
In India, efforts contributing towards the United Nations Sustainable Development Goals (UN SDGs) are up and running. And, there are some exciting answers to the question, "Where can I volunteer in India?"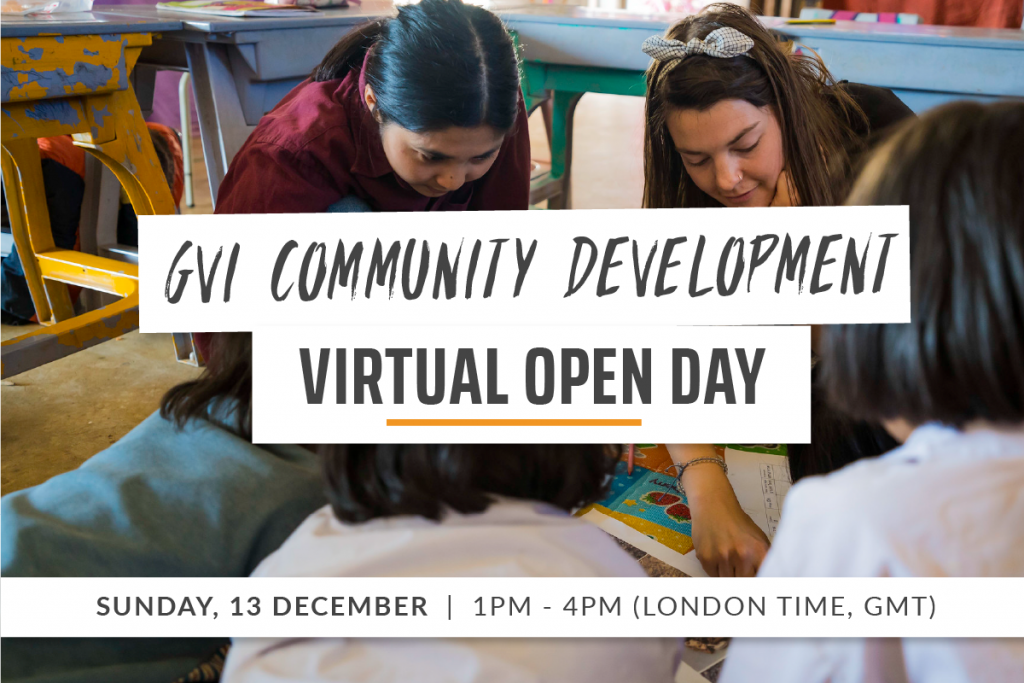 Volunteers in Kochi, India have the opportunity to get involved in sustainable community development projects focused on:
public health 

teaching and sports 

volunteering with children 

women's empowerment. 
And each of these volunteer programs in India add to the UN SDGs in a meaningful way. But why is sustainable development important in India?
Well, sustainable-development projects have been proven to be the best approach to addressing challenges all over the world. 
And sustainable practices offer great benefits to communities in India. Here's why.
Why sustainable community development is important in India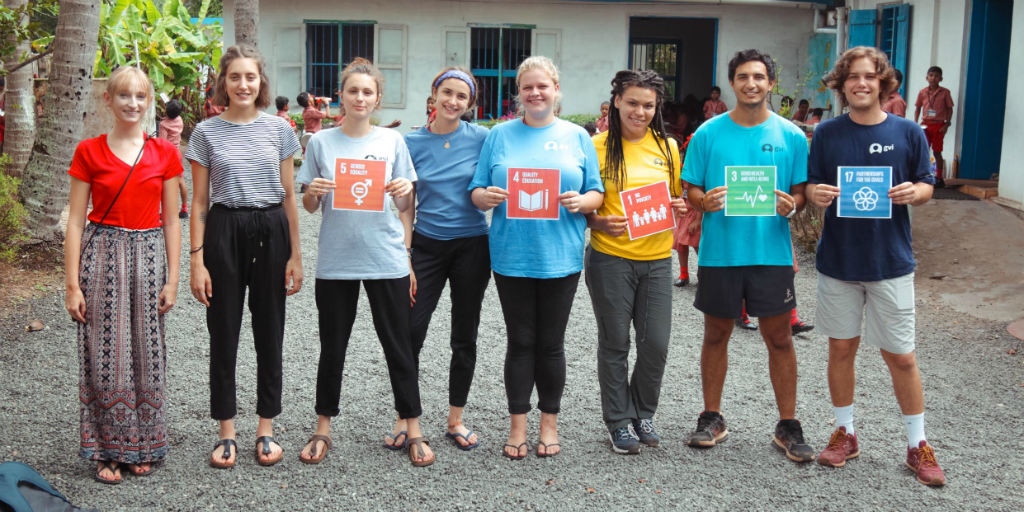 India has had a significant influence in the development of the UN SDGs. 
This is because it has the second-largest population in the world and it faces similar challenges to many other previously colonised countries all over the world. 
In other words, India contributed to the UN's understanding of what the biggest issues were regarding sustainable community development in local communities. It also helped them identify which members of these communities were the most vulnerable and could benefit most from sustainable development efforts.
Communities in India also made positive progress towards achieving the Millennium Development Goals (MDGs) – from which the UN SDGs were developed – despite the country's low per-capita income.
This is one of the main ways that other international organisations learnt from what was happening on the ground in India. 
Today, India makes up more than one-sixth of the world's population. This means that working towards sustainable community development in India can add to achieving global development goals in a big way. 
Why travel to India and volunteer in Kerala?
You can travel to India as a volunteer and see some of the best attractions during your free time.
By getting involved in volunteer opportunities in India, you'll get the chance to contribute towards the UN SDGs. And, you'll do this while experiencing one of India's most sought-after travel destinations. 
Kerala is India's southwestern province, and it's a place where some of India's earliest Hindu temples and mosques are studded across swathes of tropical terrain. 
It's also home to over 40 rivers, some of which originate in the Western Ghats mountain range – a UNESCO World Heritage site – before emptying out into the Arabian Sea. 
With these sights as the backdrop to your volunteer work in India, there'll be tons of ways for you to become immersed in Indian culture and experience some of India's best attractions. 
Further reading: Six tips for travelling to India
Immerse yourself in India's culture and attractions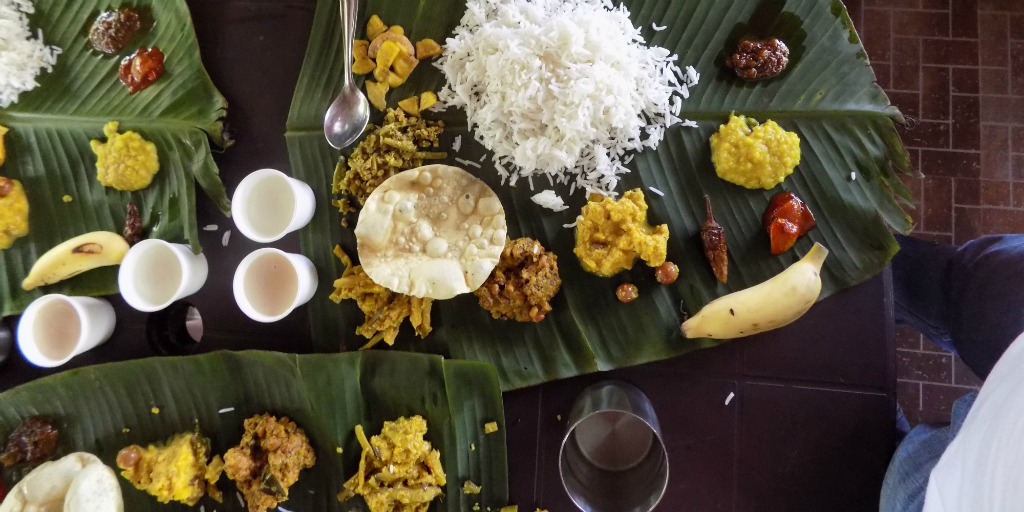 Looking for adventure? Hop on a double-decker boat, a canoe, or a bamboo raft, and take in the terrain while travelling down one of Kerala's rivers. 
Feeling peckish? Why not dine in a floating restaurant on the Veli Lake, or visit a fruit stall where you can taste all the different types of bananas found in this province. Make sure to go hungry, because there are more than ten different types to try!
And if you're looking for activities that will also help you achieve your daily step count, there are tons of walking and hiking tours you can clambour into.
Visit a tea plantation on Kerala's slopes, and spend time meandering through the foliage and even nibbling on a tea leaf or two! Then, make your way over to the Kannan Devan Tea Museum, where you'll get to see how tea is processed from start to finish. 
If you're lucky, you can even make a beeline for Eravikulam National Park in time to see the neelakurinji shrubs blossom – something that only happens once every 12 years!
So, Kerala is one answer to the question, "Where can I volunteer in India?"
But let's go even deeper, and get a feel for the town of Kochi, where participants in our sustainable development projects are based while volunteering in India.
What's it like volunteering in India in Kochi, Kerala?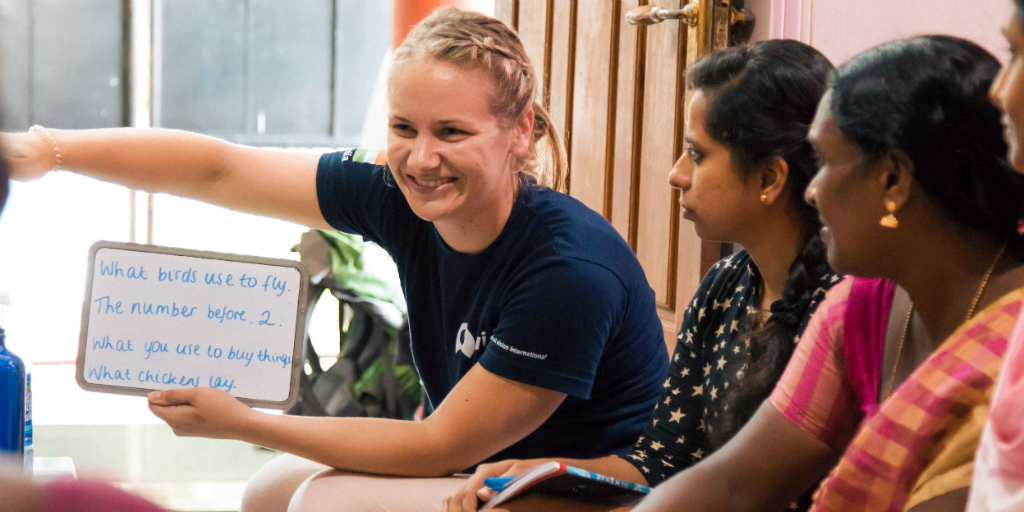 Why travel to India and volunteer in Kochi?
Well, Kochi is a coastal city in Kerala and has been one of India's main harbours since 1341. Because of this, Kochi was one of the earliest gateways to India for traders from all over the world.
Further reading: A guide to travelling Kochi as a volunteer
In fact,  the city's population is now a blend of Indian, Arab, Chinese, European and Portugese culture because of the Indian Ocean trade routes and Kochi's colonisation by European settlers.  
By volunteering in India in Kochi, you'll get to learn about myriad cultures and see first-hand how people from different backgrounds can come together and benefit from each other. 
Further reading: The best things to do in Fort Kochi: A weekend travel guide
And this spirit of collaboration is continued today in the sustainable development projects that take place all around Kochi. 
Here are some of the places where you can get involved in volunteer work in India.
Where to volunteer in Kochi
1) Volunteering in India at schools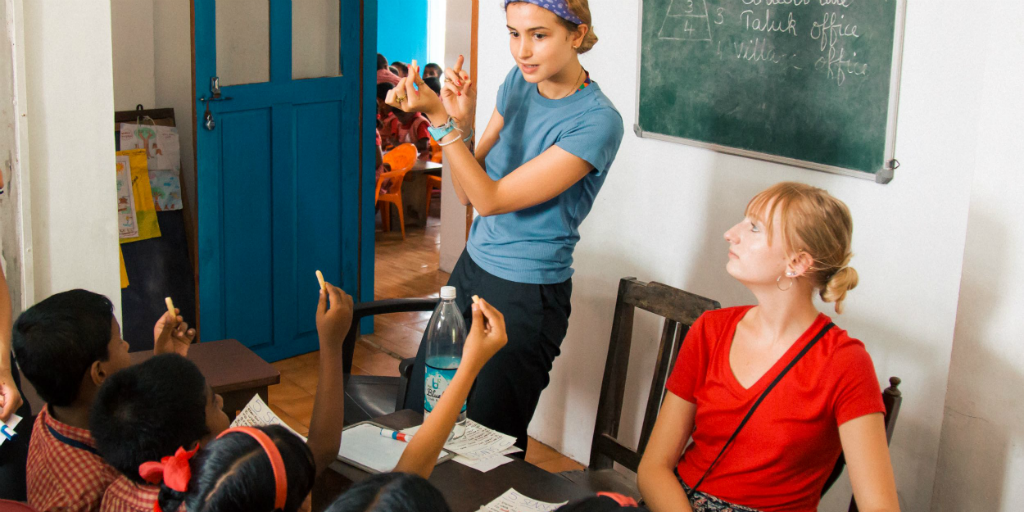 One of the biggest challenges to achieving the UN SDGs in India is the slow progress towards UN SDG 4: Quality Education. 
But this concern can be addressed by ongoing and impactful efforts that build on the access that students have to a quality education. 
While volunteering in India in education your day-to-day activities will involve working with local teachers and school-aged children. 
You'll get to plan and implement educational sessions and workshops that are aligned with the school curriculum. 
And, volunteer work in India that adds to children's access to a quality education can build on India's momentum towards achieving the UN SDGs. 
It's also an opportunity to assist the country in realising the right to quality education for all even sooner. 
And if you're keen on contributing towards volunteer opportunities in India where you can stay active while adding to childhood education, you're in luck.
Sign up for our sports and teaching volunteer work in India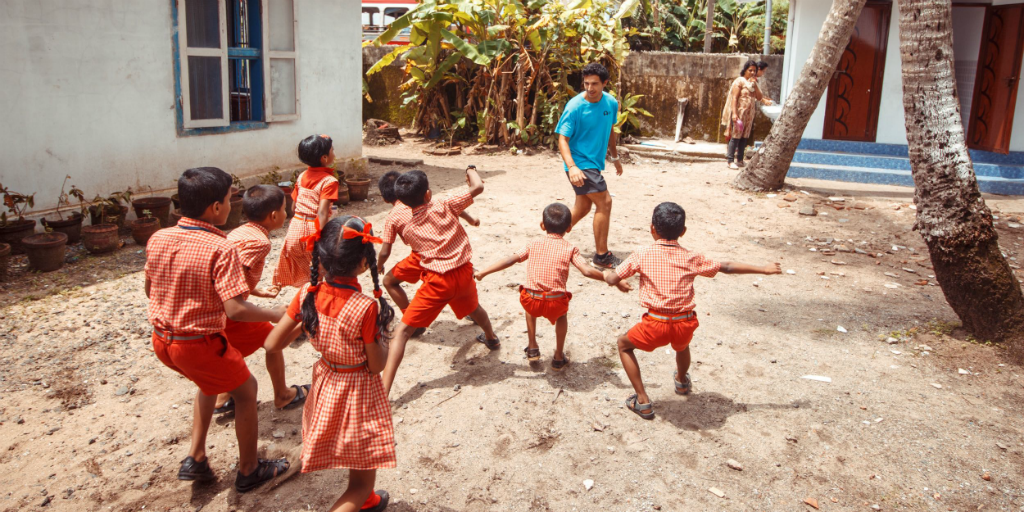 Plan and facilitate sports sessions that form part of physical education classes, or after-school activities. Get involved in teaching sports like netball, cricket, football, tennis and athletics. 
Learn about the culture of Kerala from the children and teachers you work with on a daily basis, and get a sneak peek into the types of traditional sports played in Kochi. 
You could even join in on some traditional Indian games like kabaddi – a rugby-like sport played without a ball, or kho-kho – a run-and-touch game. 
Further reading: Stay active when teaching sports in India
2) Making an impact with women's empowerment organisations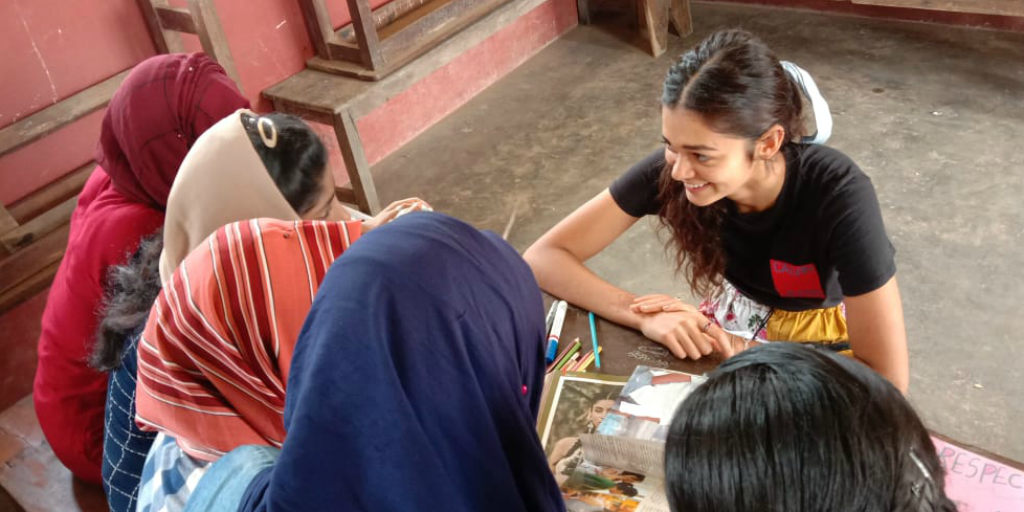 Women make up almost 50% of the population in India. And of all India's states, Kerala's population has one of the highest proportions of women.
This means that taking part in volunteer opportunities in Kerala that are focused on women's empowerment can make an impact on global gender equality. 
You can assist the staff members on the program by planning and facilitating English-language lessons, contributing towards computer classes, and getting involved in business and professional development workshops. 
And your efforts in Kerala can also add to your professional development when you intern in women's empowerment in Kochi. 
3) Contributing towards community volunteer work in India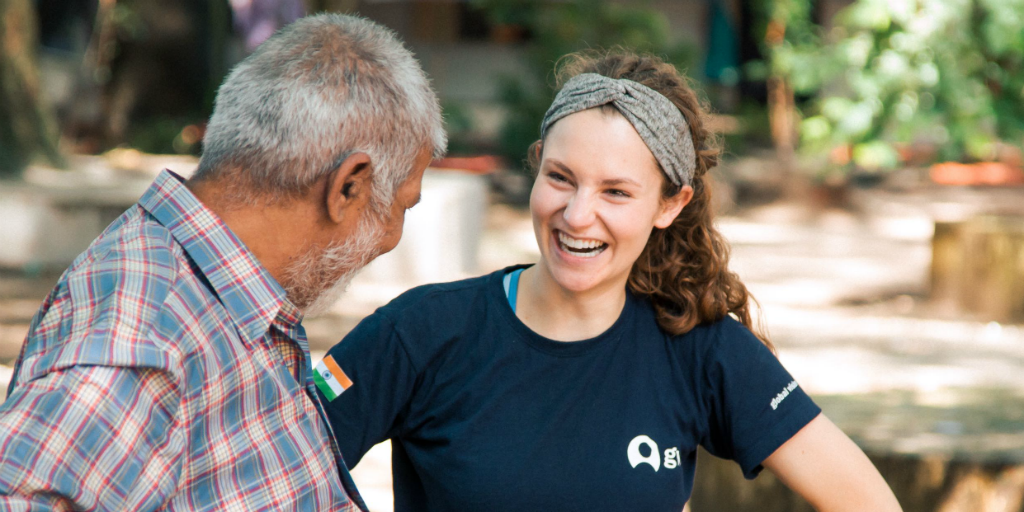 The positive impact made at schools and women's empowerment organisations can easily spill over into the broader community. How?
Well any woman or child who gains access to quality education, improved health and well-being, or economic empowerment opportunities will take their experiences home and share it with others. 
And volunteers can add to this diffusion of information and opportunity by volunteering in India within the community itself. 
You can contribute towards public health volunteer work in India. This means planning and delivering workshops aimed at improving the health and well-being of adults and children in the local community.
There are also short- and long-term sustainable development internships in Kochi. These will allow you to gain work experience while collaborating with local community members on community-led initiatives. 
You'll be trained and mentored by experts in the field of sustainable community development. And after successfully completing the internship, you could qualify for a work placement with GVI or a local partner organisation, where you'll get to build on your professional development every day!
Further reading: How to land internships abroad
When will you volunteer in India?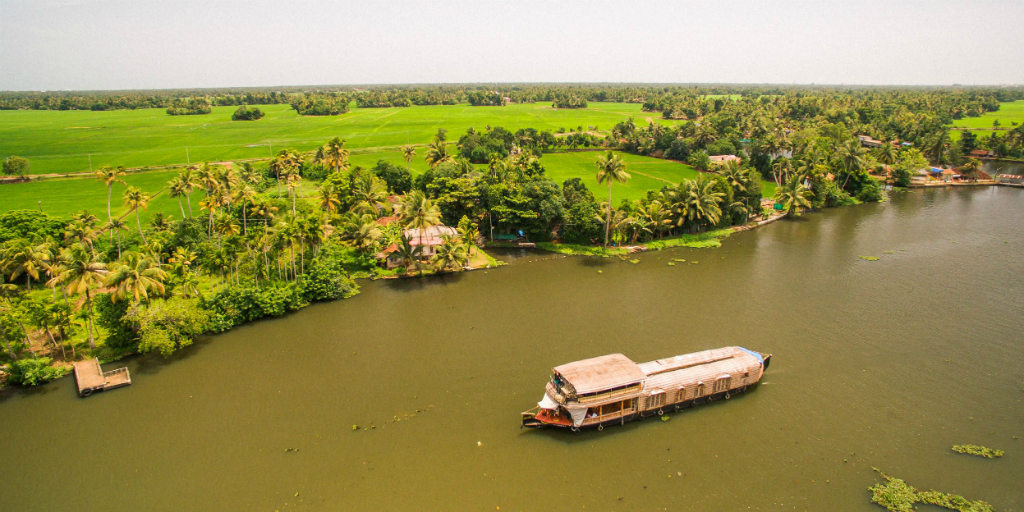 So now that you know the best answers to the question, "Where can I volunteer in India?" you may be wondering when is the best time to volunteer in India.
With a tropical climate and an average annual temperature of just over 25℃, you can volunteer in India at any time of the year. 
But, the most popular period for getting involved in volunteer work is between October and March – since these are the driest months of the year. With no rain to cloud your day, this time of year is also the easiest time for travelling in India and seeing as many attractions as possible. 
This means that you could even make an impact over the Christmas season! 
Find out more about our Christmas-volunteering opportunities in this article: Five Christmas volunteer opportunities in India.
Take a look at GVI's award-winning programs in India, and find answers to the question "Where can I volunteer in India?"