What's Your Plan A?
20 years ago a young explorer with a passion for travel, culture and working with local communities, decided, along with a good friend, to take a group of about 20 volunteers on a marine expedition to Roatán island in Honduras. Today, GVI connects over 2500 volunteers a year with sustainable development projects all over the world. GVI's founder, Richard Walton, sat down to share the story of that first expedition and how it came about. In the process, we found out a little more about the young man who would spark a global vision.
What did you want to be when you grew up?
I wanted to be a type of explorer. I was back then and have always been interested in going out and seeing the world. Probably more of an ocean explorer because since I can remember my big passion has been the ocean and the marine environment. I love anything to do with the world's oceans and exploring them. And that was GVI's first program. It was a marine-based expedition on the island of Roatán in Honduras, Latin America. 
What were some of your passions growing up?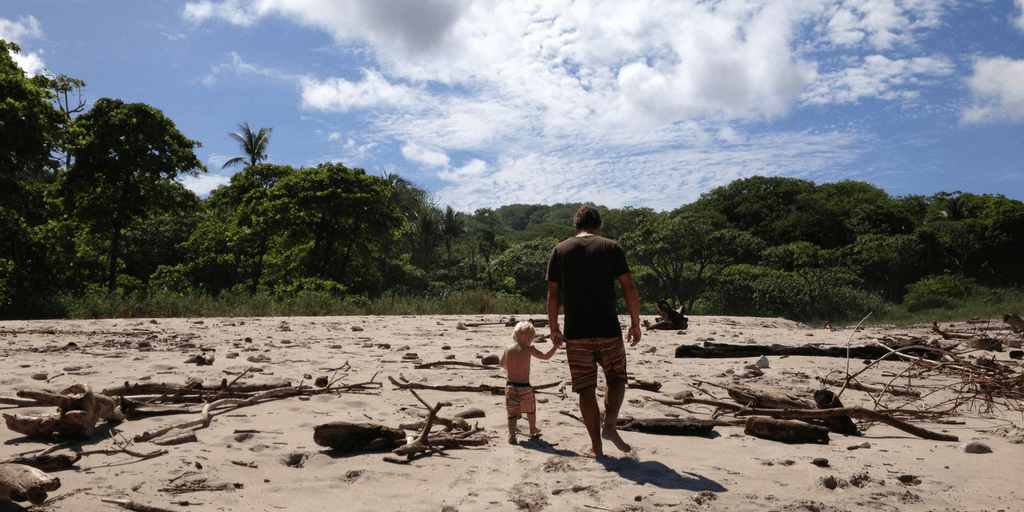 It's funny you ask that because, I just spent the weekend camping with my son and was doing a lot of the things I loved doing when I was younger, like bushcraft, survival, building camps in the woods and rainwater collection. I had this handbook called the SAS survival handbook, and I must have read that book a hundred times, and I absolutely loved it. Any time I could get I would be outside with my mess tins cooking up some soup, just anything that could get me outside. I was born in England, so even if it was raining that was a chance to make a shelter. Anything like that was my big passion in life.
Who had the biggest influence on you during your childhood?
I would say, my mother. She was born in Zimbabwe and my earliest memories are of us going on holiday to Zimbabwe, Botswana, Tanzania, and Kenya. She had a huge passion for Africa, for people, for wildlife and really for escaping the normal kind of international holiday. I can't ever remember going on a holiday to Europe. We were always going away to live with rural communities in Kenya or Zimbabwe, traveling around and seeing wildlife. I didn't really ever know of any holiday that was different from that, which obviously had a huge impact on me for the rest of my life.
Tell us about your first volunteering experience?
I volunteered with an organization in Patagonia, for three months, which was, and still is, one of the most amazing experiences of my life. I had just turned 18 and went with about another 120 young people on a youth development expedition. We split up into small groups and basically explored Patagonia. For an 18-year-old who was passionate about bushcraft and survival, it was heaven.
I really loved it. But, even though I had an amazing experience and I would recommend it to anyone, what affected me was that the projects that we were doing didn't really seem to have any community benefit. There seemed to be no purpose to them and absolutely no benefit to anyone apart from keeping us active. For example, we built a bandstand in a remote village and I remember thinking as I was chopping up logs for this bandstand, 'Why are we building a bandstand?', and 'Why is no one in the local community coming to see this bandstand?', 'Why are they not involved?', 'Is this really necessary?'
Further Reading: Who Was GVI's First Volunteer? Read Her Story
I just thought you could do both. You could develop young people, show them an amazing time, grow their leadership skills, and get all the other amazing things I got, but you could also have a real impact. For me, that was really why I thought that getting the local community involved with these international organizations is so important.
What were your teenage years like?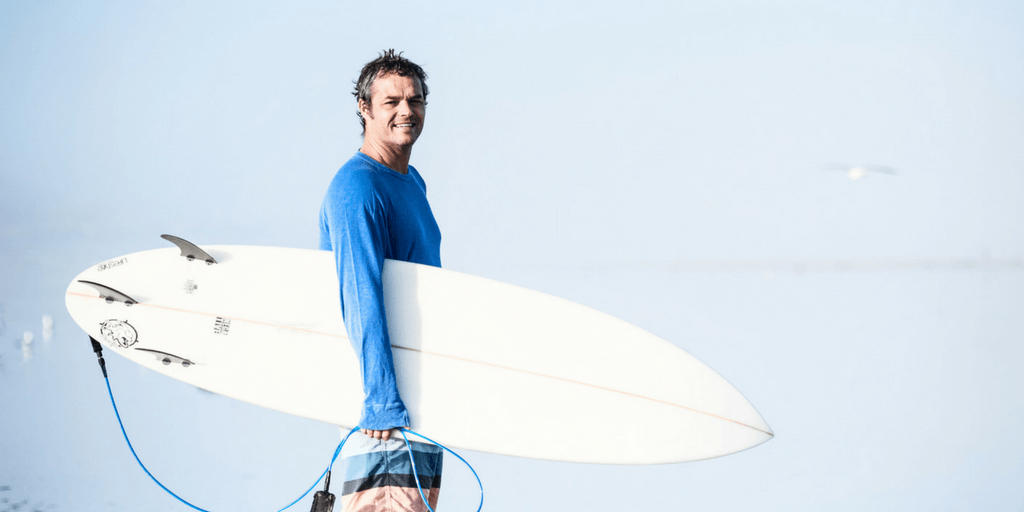 They were frustrating, too much time stuck in school. Being stuck in school is the opposite of being able to travel and explore the world. I mean I enjoyed school, but I was desperate to leave and actually, as soon as I left school, my first expedition by myself was to go off to a remote part of Malawi where I bought a beach from a local chief. So at the age of 18, I was living on a remote beach in Malawi with a friend of mine which you could only get to by boat every month, trying to work out what the heck I was doing there. I spent a lot of time with the community there and became very passionate about working with them. My dream of creating a backpackers didn't go very well, so I kind of flipped it on its head and decided to help the community that I had become a part of.
At what point did you decide to make the idea of GVI happen?
When my backpackers in Malawi was failing. No, that's not true. It's more that the longer I stayed in Malawi, the longer I spent with the local community, the more I decided this was what I wanted to spend my life doing —  helping local communities. I was also getting rather fed up with the normal tourist trail, backpackers just coming in and leaving, not actually being part of the local community, not really seeing what it was really like to be there, not really helping the community that they were a part of.
Further Reading: Follow The Journey Of A Laos Buddhist Novice Monk
So I called a friend of mine, Ben Greig, who worked on an island called Roatán in Honduras, which was just after hurricane Mitch in 1996. I was living in Malawi and I said to Ben, 'Look I just built this backpackers (I say built, but it was just four lean-to bamboo huts) and I'm getting very fed up with these backpackers who just want to sit here and drink beer and lie out in the sun. How about bringing in volunteers, there are tons of projects here we can do out in the community, they're very keen on the idea as well.' He thought it was a fantastic idea, and so we set out to plan the first GVI expedition in Lake Malawi.
But after doing quite a lot of risk assessments we actually decided that a volunteering expedition to my island in Lake Malawi would be a very bad idea because the boats only come once a month which meant that if there was an emergency we'd be in big trouble. There were also other issues like malaria and limited access to fresh water, so we decided that it was too harsh a climate to be involved with for our first expedition. Instead, we decided to talk to the people Ben was running the research project for in Roatán and moved our first expedition to that island. That was twenty years ago.
Can you tell us more about this first GVI expedition?
It was a great success. The group is still together and I'm still connected to them on Facebook. We still have get-togethers and I think there've been two weddings from the 20 people who were on it. We also learned a huge amount by running it.
What I'm most proud of is that our vision for GVI, which we set out to achieve in that first expedition, is still the same today. It's all about creating a lasting impact on the ground. It's all about getting the local communities involved. It's all about making sure that the people who join the program have a worthwhile, immersive experience, that they can develop themselves, and they can have an impact at the same time. They can have fun, they can have cultural immersion, and all of those things, in a really responsible way.
Further Reading: How Did A Young Marine Biologist Become Our CEO? Find Out
It was also a very emotional time for me, both because I met my wife (she wasn't an expedition member, but I met her on the island), and, unfortunately, we lost my partner Ben, shortly after the expedition ended, due to a freediving accident. So I have many conflicting feelings attached to that first program, but I am proud that the vision we set out to achieve is still very much alive today.  
And what was your wife doing on Roatán?
She was volunteering as a teacher in Honduras. She's very adventurous as well. At the age of 22, she jumped onto a cargo ship in Miami and hopped off at Honduras. I'm sure her parents weren't too happy about it. She went to teach on the island, and while she was there she worked as a divemaster at the local dive shop. As I said it was a marine expedition and we used to fill up our tanks at the dive shop.
You know, there is a wonderful quote by Steve Jobs that goes something like 'Don't start your life with Plan B'. Before my wife was working in Honduras, she worked for a tech startup in Boston called SpeechWorks, a voice recognition software company. She gave it up and gave up the stock options because she felt that that was her 'Plan B'.
Further Reading: Watch The 20th Anniversary Film
I've always believed that when you're young you should follow Plan A. Follow your dreams, follow your passion, do stuff that scares you because that's the only time you can do it. Otherwise, life gets in the way — family, children, mortgages, credit card debt, all those types of things. So you've got to explore when you're young.
What would you tell young people about making their plan A reality?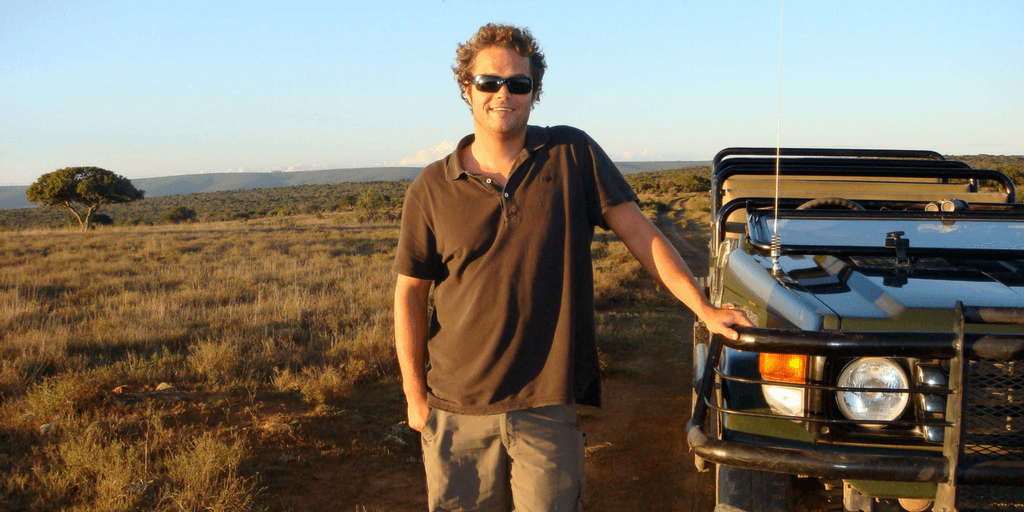 Like a lot of young people, I didn't know what my plan A was, and I think the only way to find out is to do something different that's out of your comfort zone. That was certainly true for me. I think that's why travel, volunteering, exploration, cultural immersion, doing a course in something that you're not familiar with, anything that pushes your boundaries is really healthy. The older we get, the more we like comfort and get stuck into doing things that we like to do. So to find your Plan A, to find your passion, you need to do something different, challenge yourself, get out there, mix with different people.
Again that's the other great thing about travel, that's what's so fantastic about volunteering, it's a chance to meet people from different backgrounds from all over the world. I know on GVI projects, for example, the last project I visited in Costa Rica, I was talking to sixteen volunteers from fourteen different countries. Of course, you'll have the local cultural immersion on the project and in the community. But you also get the cultural experience of meeting people from all over the world. That's an extremely rewarding and incredibly beneficial experience in my opinion.
What do you think has always made GVI special?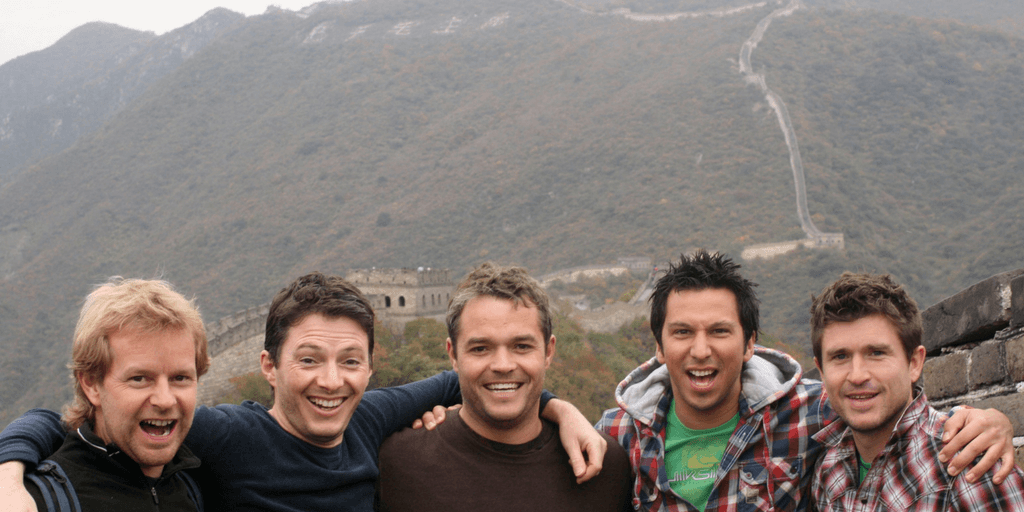 I think it's the same thing from that first expedition in Honduras. It's the people who run it. I'm talking about every single person who is on the ground running the projects, and the person on the end of the phone helping you with your experience. We are an incredibly passionate bunch of people and that has never changed.
We're a much bigger organization now, and the question I get asked all the time is 'How do you keep the passion alive?' or 'How do you keep the culture alive?' I actually think it's gotten stronger. Even though we're a hundred and seventy people spread out through 13 different countries, there is a huge bond that keeps us together. And that bond, that passion, translates into an amazing experience for volunteers, because if you don't have someone who is passionate about the program who's speaking to you, you're not going to have a good experience. It absolutely has a massive impact on the communities we work with and for the projects that we do. That passion is what drives people, and at the end of the day, it's what GVI is all about. Passion is only one of our core values, but for me, it's the most important one.