The images in this article were taken pre-COVID-19. 
You may have your sights set on a conservation research job, but have you experienced what working in the field is really like? 
If you haven't, you should! Start off by reading this article and learning more about different types of conservation research jobs. And, read first-hand accounts of working in conservation from those in the field. 
What conservation research is all about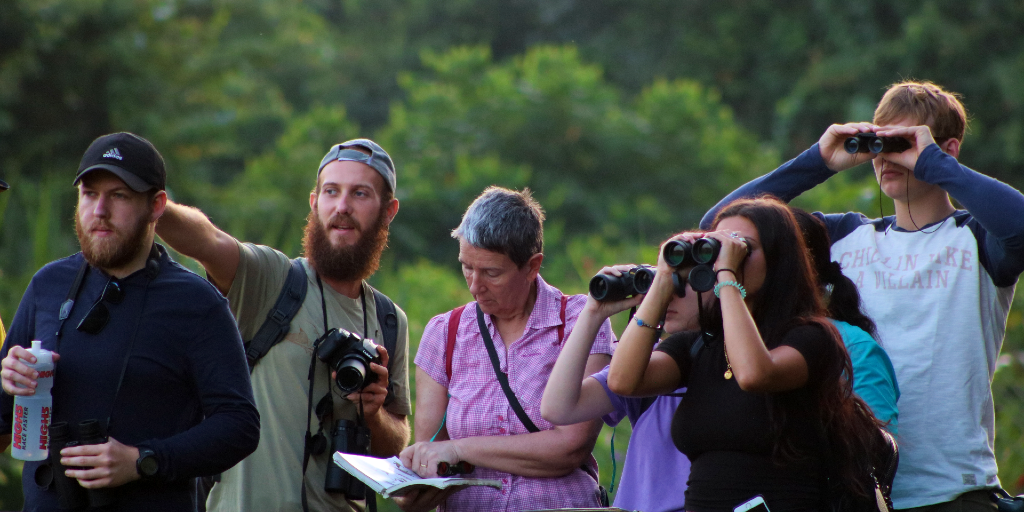 Wildlife documentaries and safari tours tend to spark dreams of working in conservation for many of us, but they don't show the full picture when it comes to the range of conservation careers out there.
People working in more behind-the-scenes efforts, like reserve maintenance and community outreach, are making a huge impact, yet they're often taken for granted. 
Conservation research is a particularly underappreciated piece in the puzzle of conservation work, even though it lays the foundations for conservation efforts big and small. 
But why is conservation research so important?
Well, assumption is risky, and conservation efforts must begin with data if they are truly going to restore and protect Earth. Conservation research advises the activities of all reputable organisations, ensuring that what's done is what's best for the environment.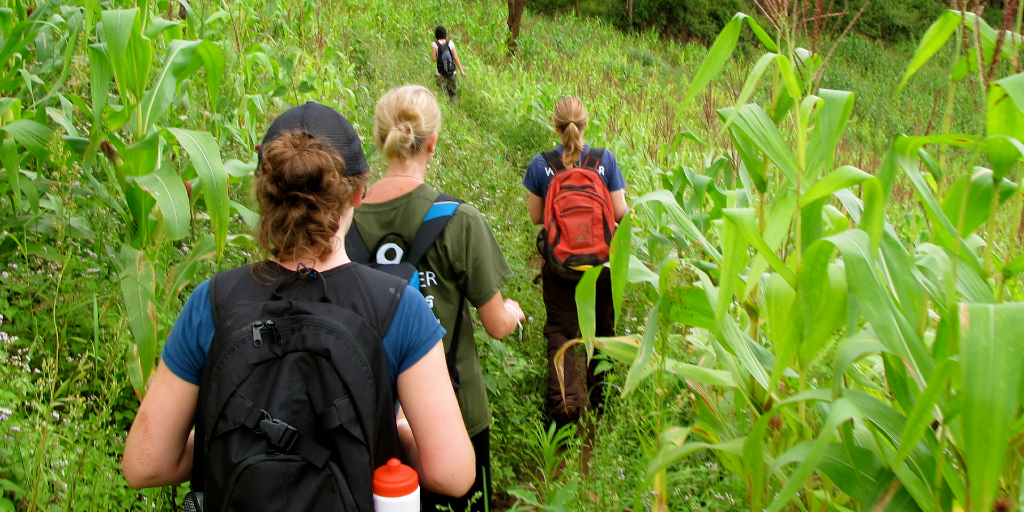 Conservation research also monitors work in conservation, and identifies if current projects are as effective as they should be and how they should be adapted if they aren't. 
Because conservation research is so essential, pursuing research offers the opportunity to leap into one of the most meaningful and sustainable areas of conservation work. 
Further reading: What is a green job and how do I land one?
Take a look at four types of conservation research jobs, and what working in these professions is really like. 
What working in conservation research is really like
There are many different ways to work in conservation research. These are some of the most well-known conservation research jobs.
Wildlife researcher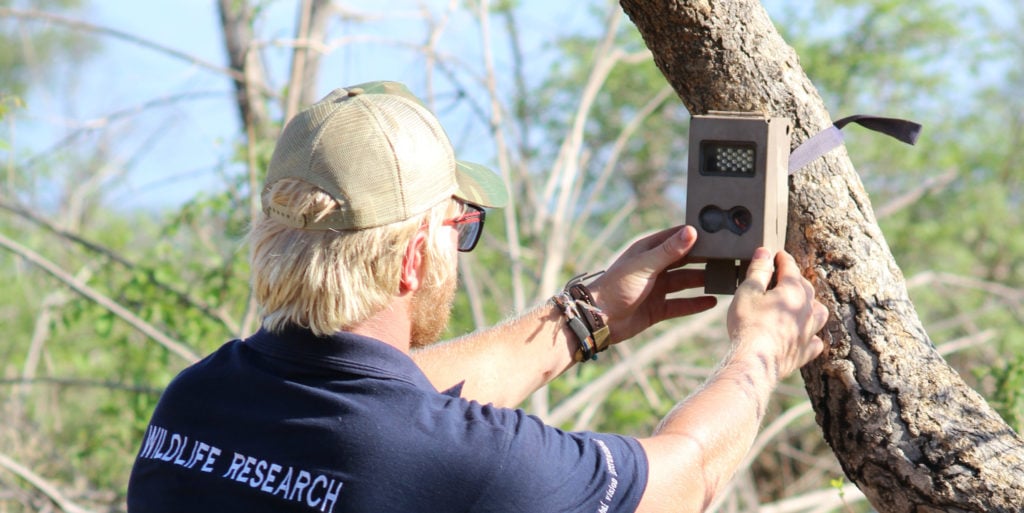 Wildlife researchers are responsible for collecting, analysing and reporting on wildlife data from the field.
This may mean working in conservation and focusing on research to do with:
wild animal behaviour

the effects of alien species on the well-being of native species

the population dynamics of various species

migration patterns

the implementation and monitoring of conservation efforts

the effects of climate change on natural habitats and wildlife species.
Working in the great outdoors is built into every wildlife researcher job. 
But, reaping the benefits of this type of career requires commitment and sacrifice. 
Working in conservation research involves meeting urgent deadlines to produce results. This is because wildlife researchers work with important wildlife data that goes towards advising local, national and global conservation activities. Wildlife researchers may also be required to live in remote locations for long periods of time – which may be a positive or negative aspect depending on what you prefer.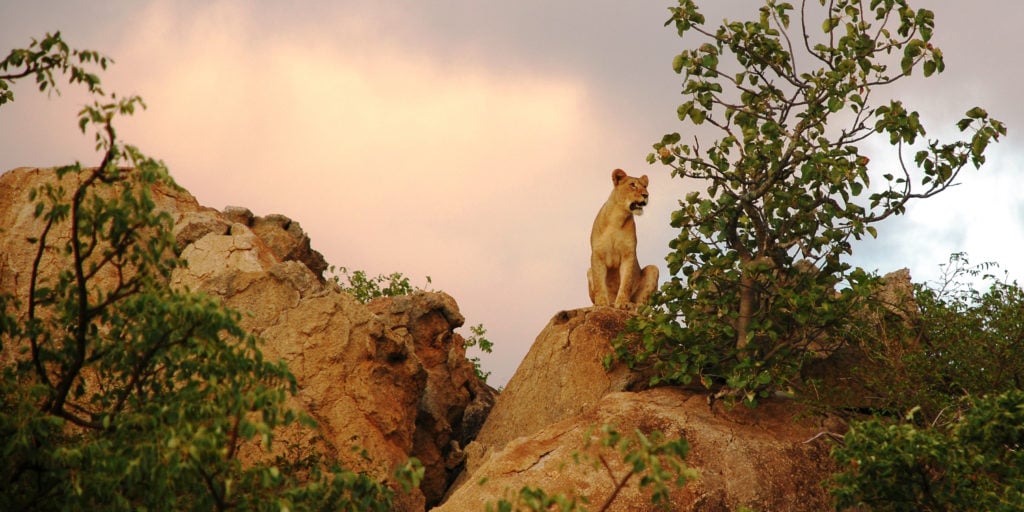 There's also the fact that wildlife researchers need to be experts in their field. One way to prepare yourself to be the best in the industry is to start off with an expert-led wildlife conservation internship focused on research. 
Kira Van Reusen took part in GVI's Jaguar Conservation internship in Costa Rica and here's what made the experience meaningful to her:
"I participated in forest surveys and beach surveys daily to collect info about the animals in Tortuguero National Park. All of the info goes to park management and the Costa Rican government."
Tortuguero National Park is the only place in the world where jaguars and turtles coexist, and this habitat offers key insights that could add to the world's understanding of both jaguars and sea turtles in a big way.
Wildlife internships like these allow you to contribute to hands-on conservation projects while getting involved in hard-hitting research that adds to the United Nations Sustainable Development Goals (UN SGs). 
Marine conservationist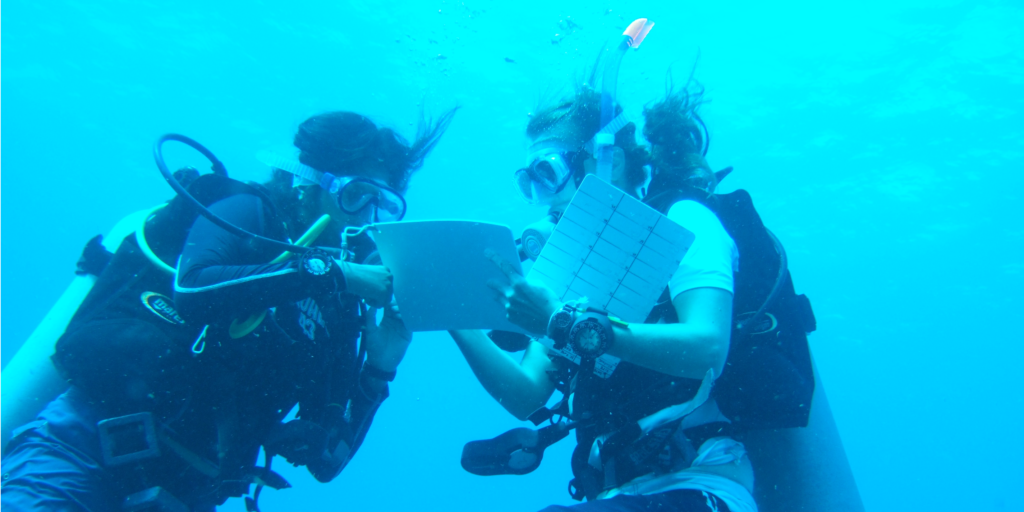 With more than 80% of the world's oceans being unexplored, and a host of changes occurring in the ocean due to climate change, marine conservation research is essential right now. 
And, while marine environments might generally seem the same, there's a great variety between the oceans. 
Marine conservationists may work in the icy waters of the Arctic Ocean, the subtropical tides of the Mediterranean Sea, or the warm waters of the Indian Ocean. And, every ocean ecosystem is unique. 
Working as a marine conservation researcher in any environment means that you could be part of research focused on:
mapping unknown ocean territories

identifying and monitoring migratory routes

monitoring marine animals' behaviours

identifying the effects of climate change on various ocean ecosystems

developing action plans aimed at adding to

UN SDG 14: Life Below Water

.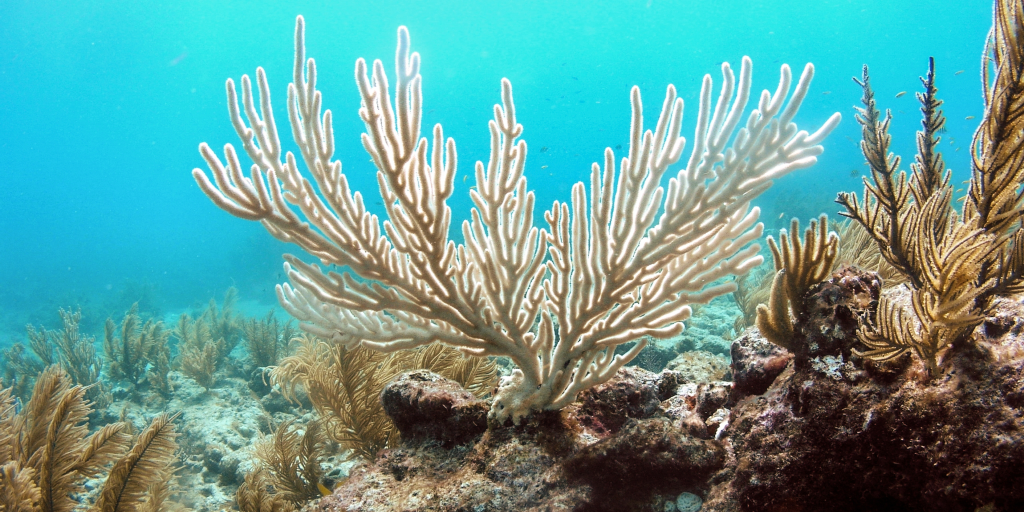 Conducting conservation research in a marine environment takes tenacity. Not only is your working day dictated by tides, but you'll be exposed to low temperatures and great depths when collecting essential marine data.
For this reason, it's recommended that marine conservation researchers qualify as professional divers. Becoming a Professional Association of Diving Instructors (PADI) professional diver means you'll have the skills and safety training required to spend long periods of time in the ocean. And, it'll give you access to more of the underwater terrain.
Marine conservation internships won't only allow you to up your professional marine research skills, they also offer the chance to qualify as a PADI Open Water Diver – meaning you've got a great foundation of skills to enter the marine research field once your internship is over.
Mariana Kneppers joined our Marine Conservation and PADI Divemaster internship in Seychelles and here's what she had to say:
"Looking towards a future career in marine research and conservation, I wanted to use this trip to not only challenge myself by stepping far outside of my comfort zone, but to also gain the professional skills needed for my future. I could not be happier with my choice…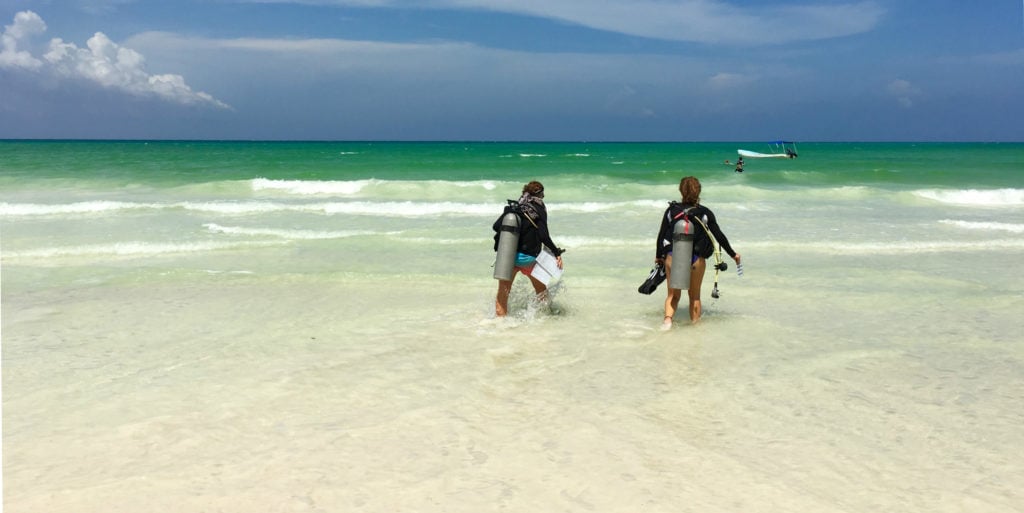 And while I came in with a science background, I found the research we conducted to be both rigorous and challenging. And, it was immensely rewarding to give back to the environment that we [were] lucky enough to dive in every weekday."
Our marine conservation internships make diving into ocean conservation research easy to do. 
And, not only do you get to add to the world's understanding of the ocean in some of the most sought-after marine environments, you'll also get to work with reputable ocean conservation research organisations, like Coral Watch and ARCHELON. 
Ecologist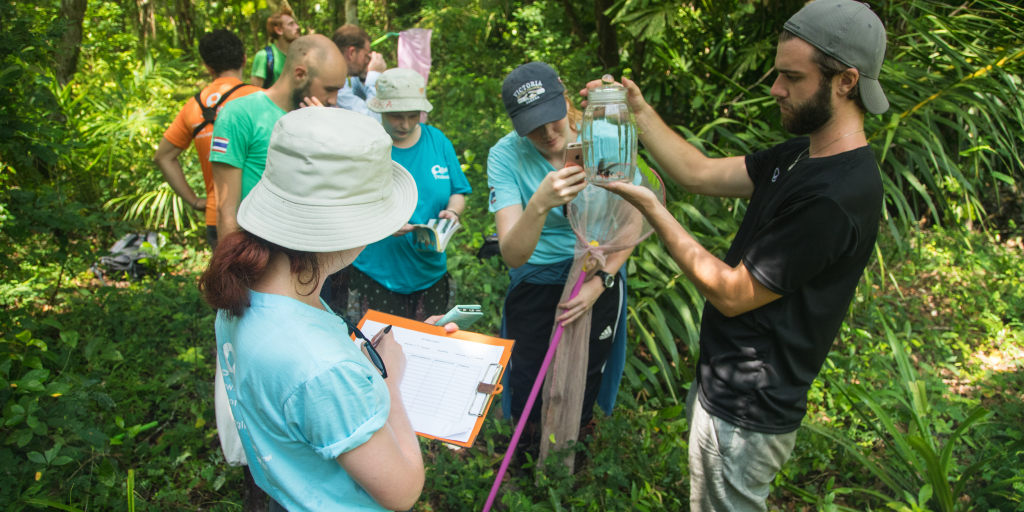 Much like marine and wildlife conservation researchers, ecologists are all about getting to know the natural world. But, ecologists do things a little differently.
As an ecologist, you'll be involved in research aimed at getting to know how plants and animals interact with each other and their environments.
This means taking complex biological processes and interactions, and breaking them down into manageable morsels of information. 
As an ecologist working in conservation research, you may be involved in studies focused on:
how plants and animals shape the environments they live in

the ways in which different plant and animal species benefit each other

how the extinction of one species has an impact on others

how the effects of climate change play a role in ecological interactions. 
Ecologists need to know a fair bit about both plant and animal biology, as well as the different habitats on Earth.
While working as an ecologist, you could be involved in wildlife conservation research or ocean conservation research.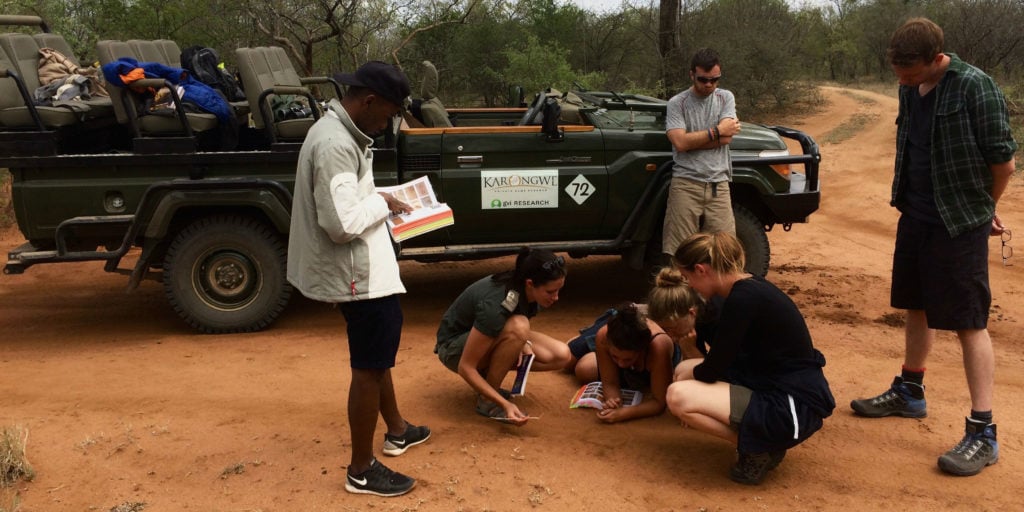 And, like marine and wildlife conservation researchers, ecologists will sometimes be expected to work in challenging and remote terrains. A top-notch conservation research internship can help you get ready to face anything that a career in ecology has to throw at you.
Lars Nelson interned with GVI at Karongwe Private Game Reserve in South Africa. His conservation program included wildlife tracking, monitoring and research. He had this to say about his experience:
"I'll start [by] saying I got MUCH more out of this program than was offered by the brochure. [The staff's] efforts greatly advanced our experience in the field of wildlife conservation and research. 
Easily one of my favourite parts of my time on Karongwe, apart from incredible wildlife sightings, was learning how to track animals. Furthermore, the experience I gained working with camera traps and taking data for cheetah kill sites [contributed] to my landing a research assistantship with a PhD student at the University of Washington this fall."
Community development officer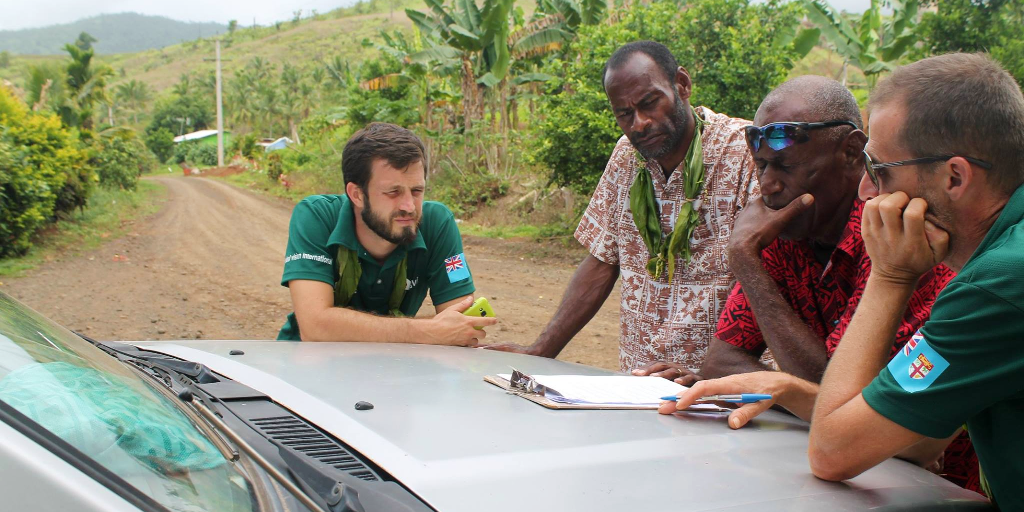 A key part of understanding the challenges facing natural environments – like the rise in species extinction rates, deforestation and climate change – is getting to know the role that people play in each of these processes.
Effective initiatives aimed at addressing these challenges can be developed by understanding human beings' contributions to them. With these types of initiatives in play, the biggest contributor to environmental challenges – human activity – will start to have less of an impact.
It's important to consider the context of different communities when trying to understand how they interact with the environments they live in. 
Yes, it's true that many people add to a negative impact on the environment because they aren't careful about what they do. But for some people, adding to this negative impact isn't a lifestyle choice, it's a matter of survival. 
For example, are local people chopping down trees in protected areas because they don't care about conservation, or is it because they can't get fuel for cooking from anywhere else?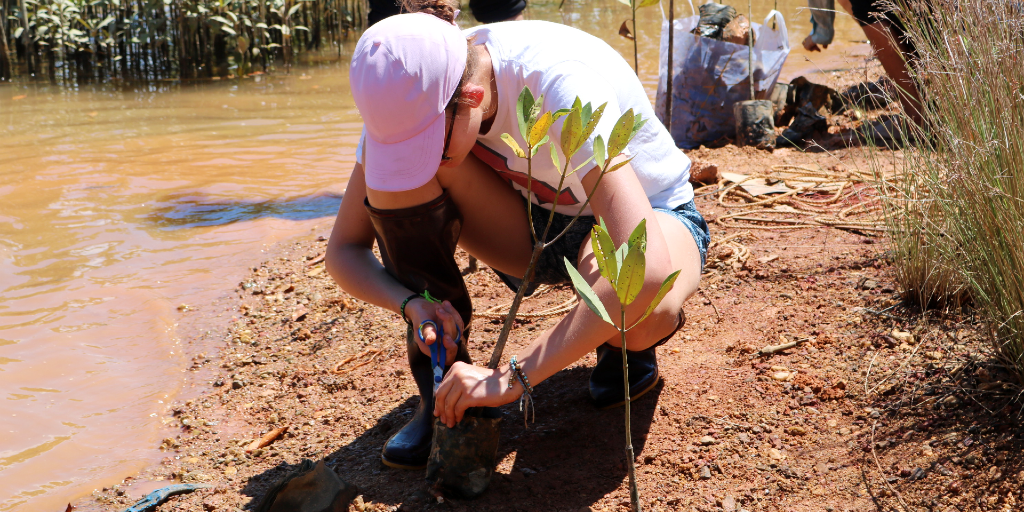 Are people polluting the oceans with sewage because they want to, or do they do it because of a lack of toilets and plumbing in the areas where they live?
Community development officers are at the forefront of gathering, analysing and interpreting data on how human beings live and what effects their lifestyles have on natural ecosystems. 
As a community development officer, you could work closely with communities around the world and build on people's understanding of ever-changing global challenges. 
Working with people from various backgrounds and communities may seem daunting, but participating in a conservation research internship focused on community development, where you have good support behind you, will help you grow your skill set in major ways.
Where working in conservation research can take you in the future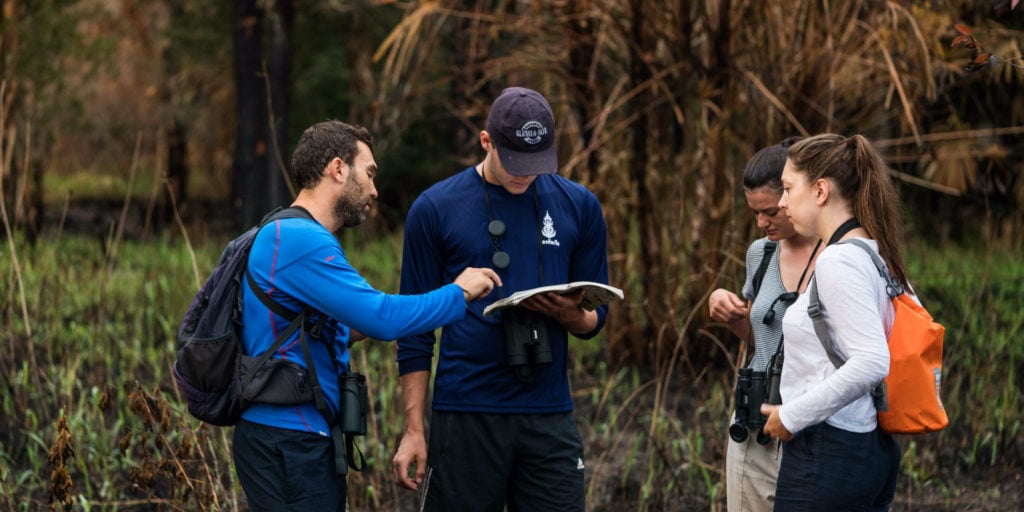 If you're wondering where working in conservation can take you in the future, the sky's the limit. 
The most sought-after conservation research job titles include:
Lead conservationist

University lecturer (teaching the conservationists of the future) 

Principle researcher for a university or conservation research unit

Senior researcher for a local, national or international conservation organisation

Environmental, wildlife or marine conservation consultant

Wildlife documentary consultant or producer. 
The variety of conservation research jobs out there just goes to show that there's no standard answer to the question, "What's it like working in conservation research jobs?", except, perhaps, "Awesome!"
Find out more about our research internships in wildlife and marine conservation and start boosting your future employability in conservation research jobs worldwide.