Do you love oceans? Are sea turtles your favourite animal? Well, if that's the case and you've found yourself asking the question "what type of volunteering should I do?" then a marine conservation volunteer program could be for you.
With as much as 95% of the world's oceans unexplored so far, it can be difficult to comprehend making a difference in its conservation. Well, we've got you covered with five marine conservation volunteer programs to really make an impact. 
Why is marine conservation important?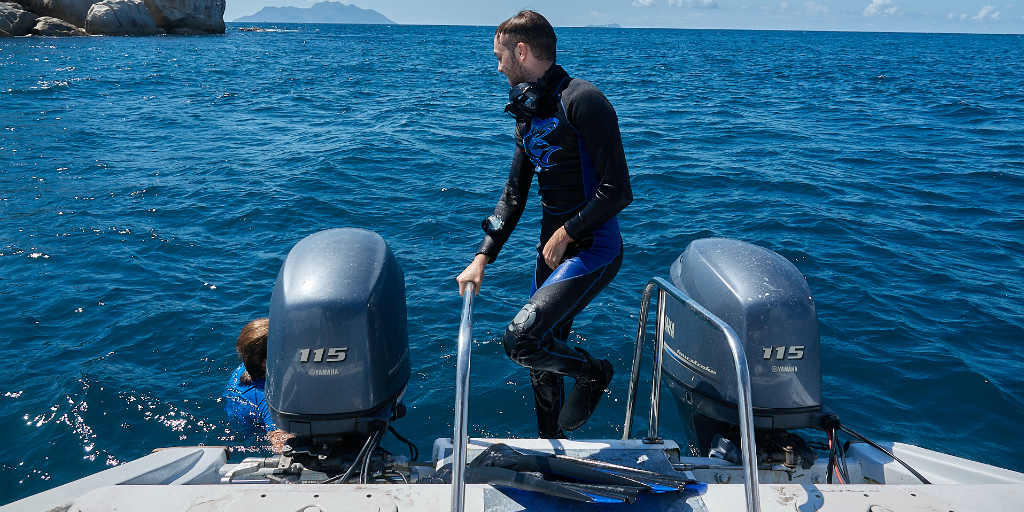 As the largest ecosystem on earth, the ocean is crucial to our existence. It acts as the planet's life support system by generating more than half of the oxygen we breathe. Oceans also store carbon, regulate temperatures, and provide humans and animals with food.
But our oceans are deteriorating rapidly.
Factors such as climate change, pollution and overfishing have all contributed negatively to the health of our oceans and underwater animals.
The oceans need to stay clean and healthy, which is why it's important to conserve and protect them from further damage as well as repair the damage that has already been done. 
Five ways to make an underwater impact
Some of you may still be wondering, "what type of volunteering should I do if I love the ocean?" Well, here are five of the best marine conservation volunteer programs that contribute towards the sustainability of our oceans.
1) Join an advanced diver's marine conservation expedition in Mexico
Join an international team of professional dive trainers, marine conservationists, and fellow trainees along the coast of Mexico when you join the advanced divers marine conservation expedition program in Mexico. 
During this program, you will contribute towards the United Nations Sustainable Development Goal (UN SDG) 14: Life Below Water, as well as earn your PADI Advanced Open Water Diver and Coral Reef Researcher Distinctive Speciality certificates.
This training will teach you how to identify specific coral species and differentiate between healthy and unhealthy coral, as well as how to recognise different fish and other underwater creatures. 
After completing this training, you will join other volunteers, interns, professional divers, and marine conservationists in surveying the Mesoamerican Barrier Reef System (MBRS). The purpose of these surveys is to monitor the health of the reef.
Apart from making an impact, this marine conservation volunteer program will provide you with the opportunity to immerse yourself in Mexican culture, learn Spanish, and try amazing food alongside your new like-minded friends.
2) Decrease plastic pollution and contribute towards conservation efforts in Thailand
Plastic pollution is a severe environmental threat currently facing Thailand. In February 2019, the country received their first massive wake-up call after a ten kilometre-long patch of plastic rubbish was seen floating off the coast of the Gulf of Thailand.
Not only does this plastic pollution affect the health of the oceans, but it also affects the animals who call the ocean their home. 
Assist directly with alleviating this pollution problem when you volunteer on Thailand's plastic pollution and conservation program. The goal of this program is to minimise the amount of pollution on and around local beaches by taking part in, and promoting regular beach clean-ups. 
Volunteers also aim to create greater awareness around the importance of marine conservation volunteering and keeping our oceans clean, in order to increase the number of marine conservation volunteers.
Throughout this program you will be working alongside like-minded volunteers from all around the world, giving you the perfect opportunity to expand your network of international friendships. 
3) Assist with sea turtle conservation in Costa Rica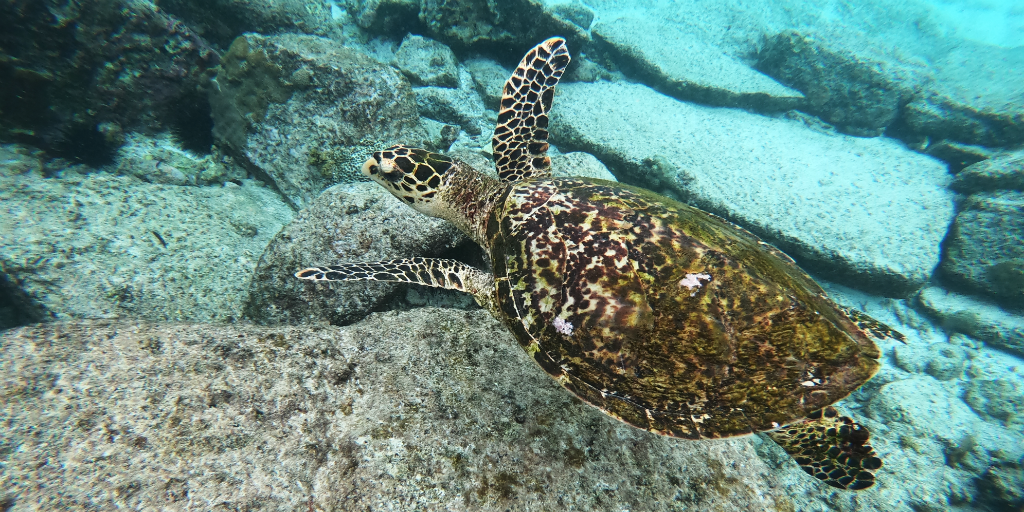 Travel to the gorgeous Costa Rican Tortuguero National Park on one of the best ocean volunteer opportunities. Here, you can assist in the conservation of three different species of sea turtle 
When you join a sea turtle conservation program in Costa Rica, you will play a part in the protection of the hawksbill, green and leatherback sea turtles, all of which currently face some level of vulnerability. 
What makes this the best volunteer abroad program for ocean lovers is the piece of mind that you will be making a sustainable impact. This is because the program is run in partnership with the local Sea Turtle Conservancy and Costa Rican Ministry of Environment, Energy and Telecommunications (MINAET). 
While making a contribution to the conservation and preservation of these sea turtles, you will have the opportunity to witness the turtles nesting in their natural habitat. 
4) Create awareness about climate change and coral bleaching in Seychelles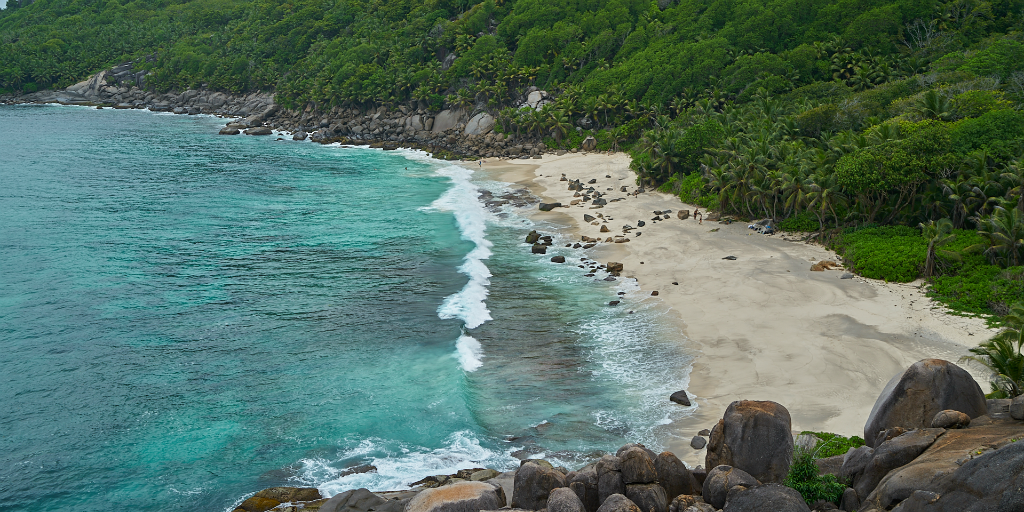 The coral reefs of the world are in danger as one of most threatened ecosystems on earth today. 
Travel to the warm waters of Seychelles to assist as a marine conservation volunteer on the climate change and coral bleaching program. Here, you will learn about how climate change and an increase in ocean temperatures has caused coral bleaching. 
On this program, you will also receive training on how to dive ethically. You will earn your PADI Advanced Open Water and Coral Reef Research Speciality certificates so that you can begin monitoring the reef. As a result of this, it is important to note that all volunteers must have a PADI Open Water certificate before joining this program. 
After successfully obtaining the relevant PADI qualifications, learning how to identify coral species, and learning different monitoring techniques, you will assist a team of international researchers and fellow marine conservation volunteers to monitor specific dive sites for coral reef recovery. 
The data collected on your dives during this marine conservation volunteering program is given to the Seychelles National Parks Authority, for use in their reef management decisions. 
As a marine conservation volunteer you will also have the chance to participate in coral reef rehabilitation initiatives. Here, the aim is to grow the most resilient coral in protected coral nurseries before transplanting the bigger coral onto the reef once they have grown enough.
5) Get involved with dolphin research and marine conservation in Zanzibar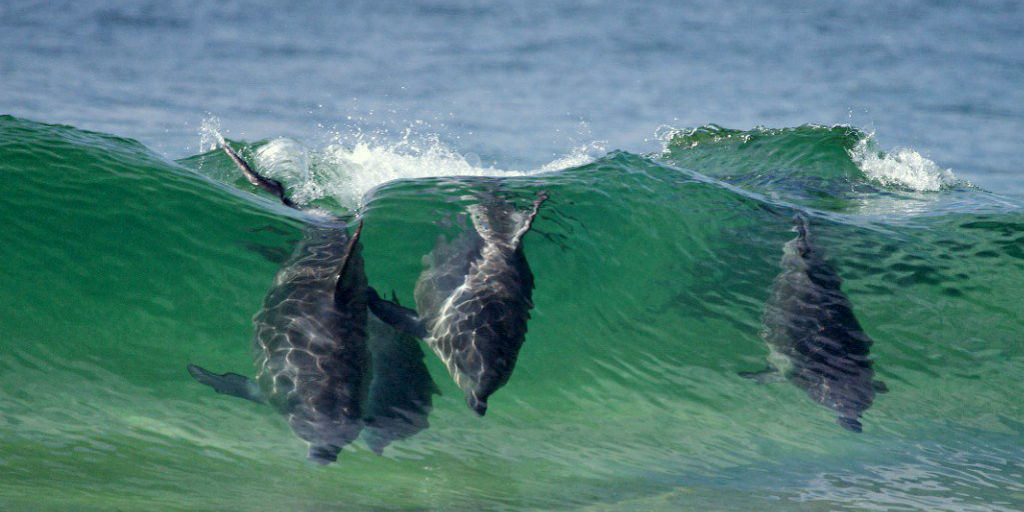 Other ocean volunteer opportunities include the dolphin research and marine conservation program in Zanzibar. 
On this marine conservation program, you will be able to contribute towards protecting dolphins in an attempt to ensure their survival for years to come.
Your duties as a marine conservation volunteer will vary each day. However, routine tasks include monitoring and researching dolphin behaviour and conducting surveys to establish the impact of dolphin tourism. 
Another important task in the efforts towards dolphin conservation on this marine conservation program is education. You'll be part of running workshops with local boat and tour operators to inform them about ethical dolphin tourism. 
This Zanzibar-based conservation program follows the UN SDG 14: Life Below Water, and in our opinion is one of the best volunteer abroad programs that Zanzibar has to offer.
If you're passionate about dolphins, then this is definitely one of the best marine conservation volunteer programs for you.
So whether you're most at home when in the water, a marine-animal enthusiast or just wondering, "what type of volunteering should I do?" GVI has a marine conservation volunteer program for you. Explore your options today!
Megan Colborne is an intern at the GVI Writing Academy. The Writing Academy is a skills-development program that pairs development editors with budding travel writers. Learn more about the program here.