If you're about to set off on an under 18 volunteer abroad adventure, read our tips for what to pack for a school trip abroad.
School trips abroad will test your independence, teamwork skills, sense of adventure – and packing skills. 
Figuring out what to pack, or not pack, might be stressful before volunteer trips for teens. 
To help you narrow down your packing into a list of items that will actually fit into your luggage, we've put together this guide on what to take on a school trip abroad. 
Your program abroad
Under 18 volunteering abroad typically involves elements of cultural immersion or adventure travel, and sometimes even both. Depending on the kind of program you'll be taking, you might want to consider slightly different packing lists.
Cultural immersion
On volunteer trips for teens that are based in towns or cities, and focus on cultural immersion, it's best to pack to blend in. 
Athleisure clothing is popular for travelling due to the comfort factor. However, while activewear can be practical when you're hiking through the jungle, it's generally not the norm in places such as Fiji or Cambodia.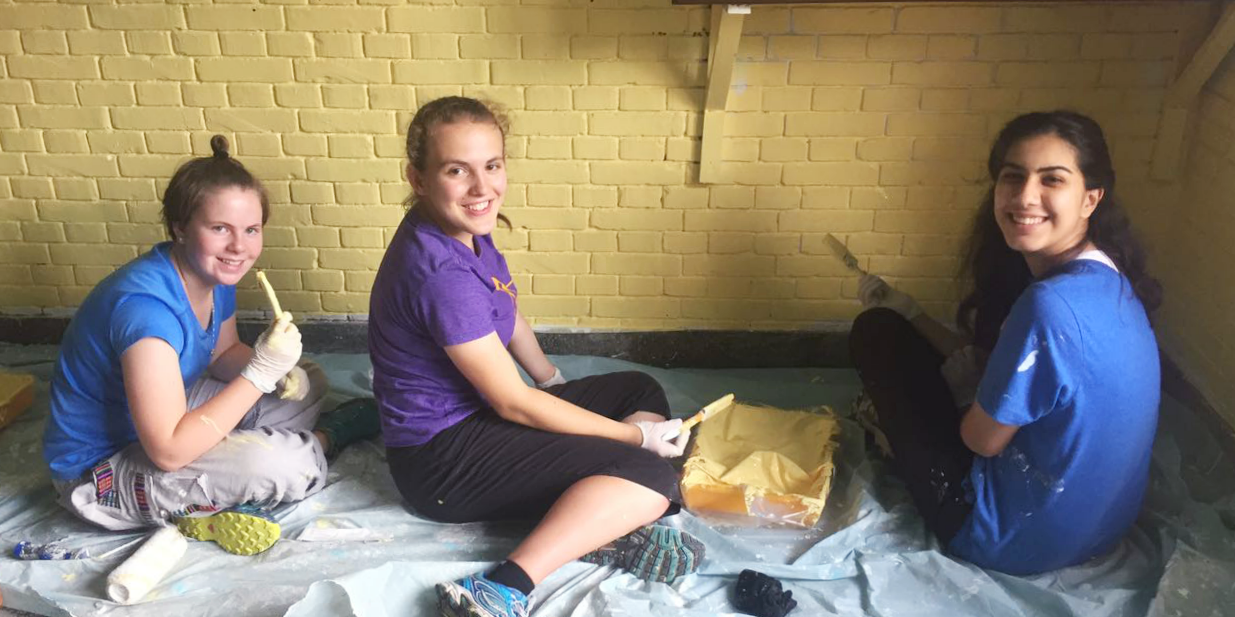 Tidy clothes that are neither scruffy nor fancy usually give you the best chance of blending in with local people.  
Stick with simple outfits such as comfortable jeans and plain, dark tops. Bright, white sneakers are usually impractical and a giveaway that you're a tourist, so choose comfortable walking shoes that already have some wear in them – you don't want to have to deal with breaking in new shoes while you're away. 
Adventure travel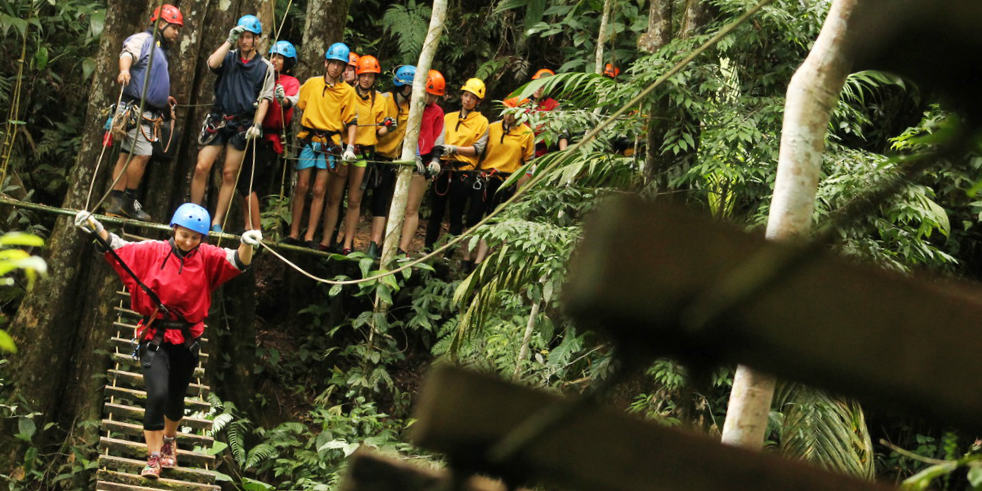 If you're going to be hiking through remote jungles in Costa Rica, you'll need sturdy footwear and clothes that are comfortable and easy to move in. 
It's also a good idea to pack older clothing items that you don't mind ruining. Remember, dark coloured clothing hides stains from dirt, sunscreen and sweat more than light clothing. 
For adventure travel programs, it's better to pack your belongings into a backpack, rather than a suitcase. This way you'll be more mobile.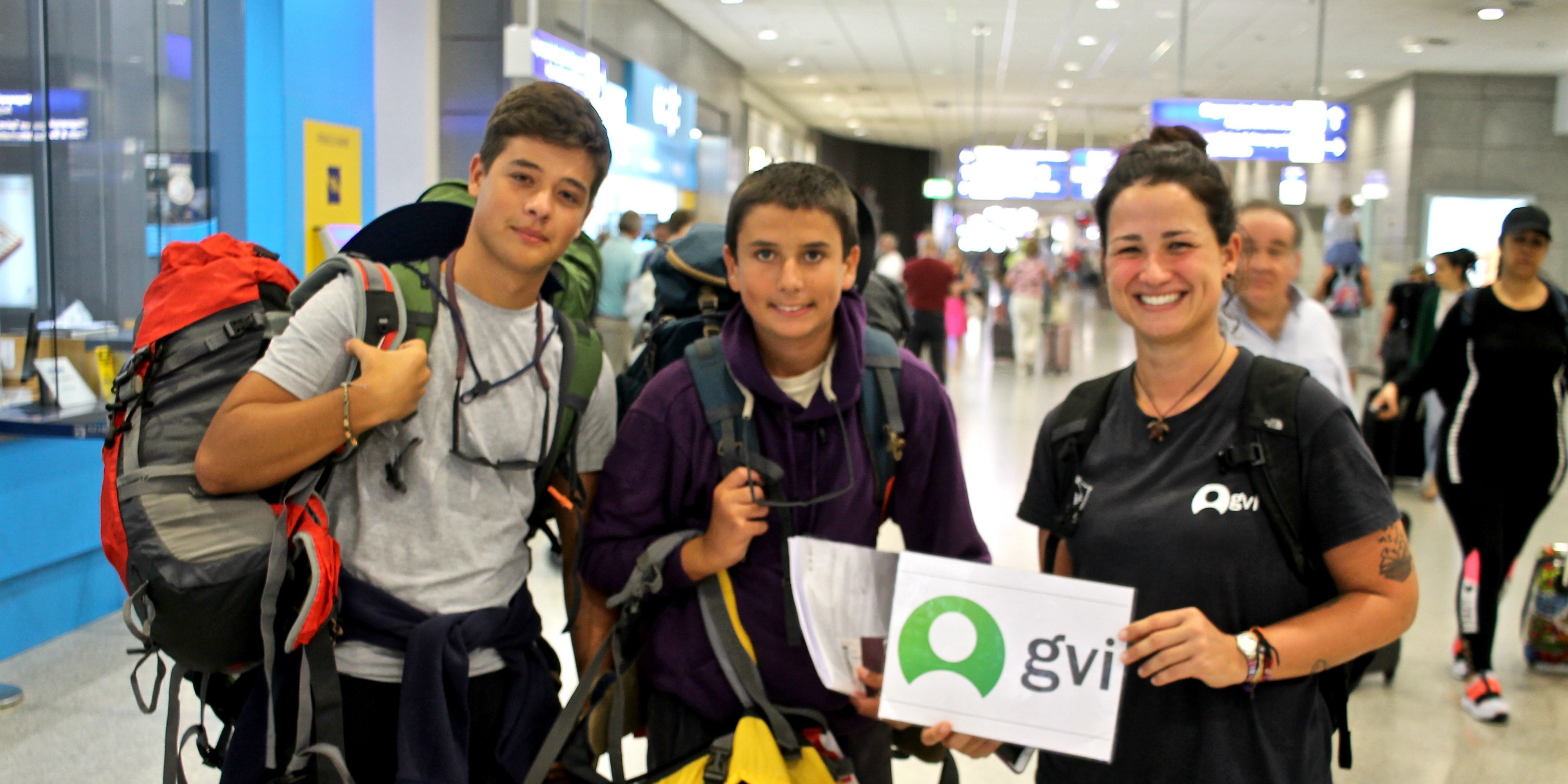 Your destination
Volunteering abroad for teens can involve landing in a country with a completely different environment and culture. Do some research into your host country and find out what to expect, and let this guide your packing.
Climate
One of the key considerations when travelling to a warm place is the fabric of your clothing. 
In hot climates, take clothes made from lightweight and breathable fabrics such as cotton, or linen.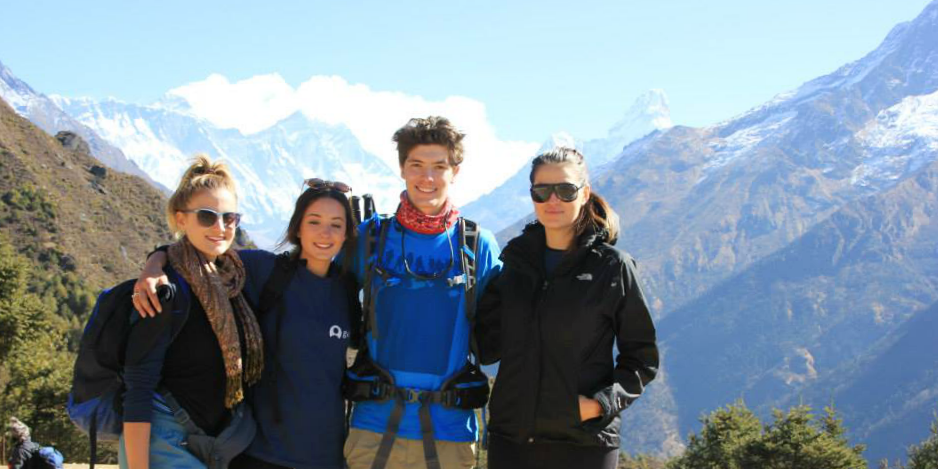 In colder climates, like in the Himalayas, clothing made from merino makes for an excellent base layer to help insulate. Fleece is great for outer layers and will keep you snuggly and warm. 
For colder climates, you might also want to consider extras such as lip balm for chapped lips. While in hot climates, after-sun or moisturising lotion can come in handy for treating sunburn. 
Culture
Dress codes can vary widely between cultures. Shorts and sleeveless tops might be okay in many places, but in some cultures, it's considered respectful to cover your knees and shoulders before walking around in public. 
You may also need to be aware of covering your shoulders and knees, and sometimes wrapping your head, when entering temples and other religious sites. 
For school trips abroad to countries such as Laos, Cambodia, or Ghana, make sure you pack long pants and shirts with sleeves. A sarong or scarf can also be handy in warmer climates for covering up quickly before going into a temple. 
Where you'll be based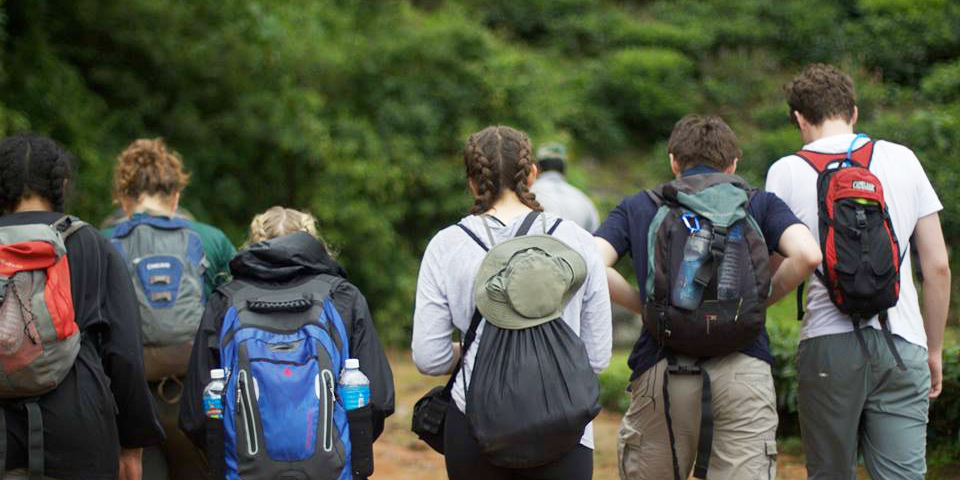 Teen volunteer opportunities abroad can involve living in a homestay in a busy city or setting up camp in a remote rainforest. Find out where you'll be based and use that to guide your packing.
For example, if you will be in a remote location with limited electricity, you'll need to remember a torch. You might also need to take water purifying tablets to ensure you always have drinking water on hand. 
What to take for a school trip abroad
Although you may need to factor in specifics depending on your destination and program type, the basics of your packing list for school trips abroad will remain the same.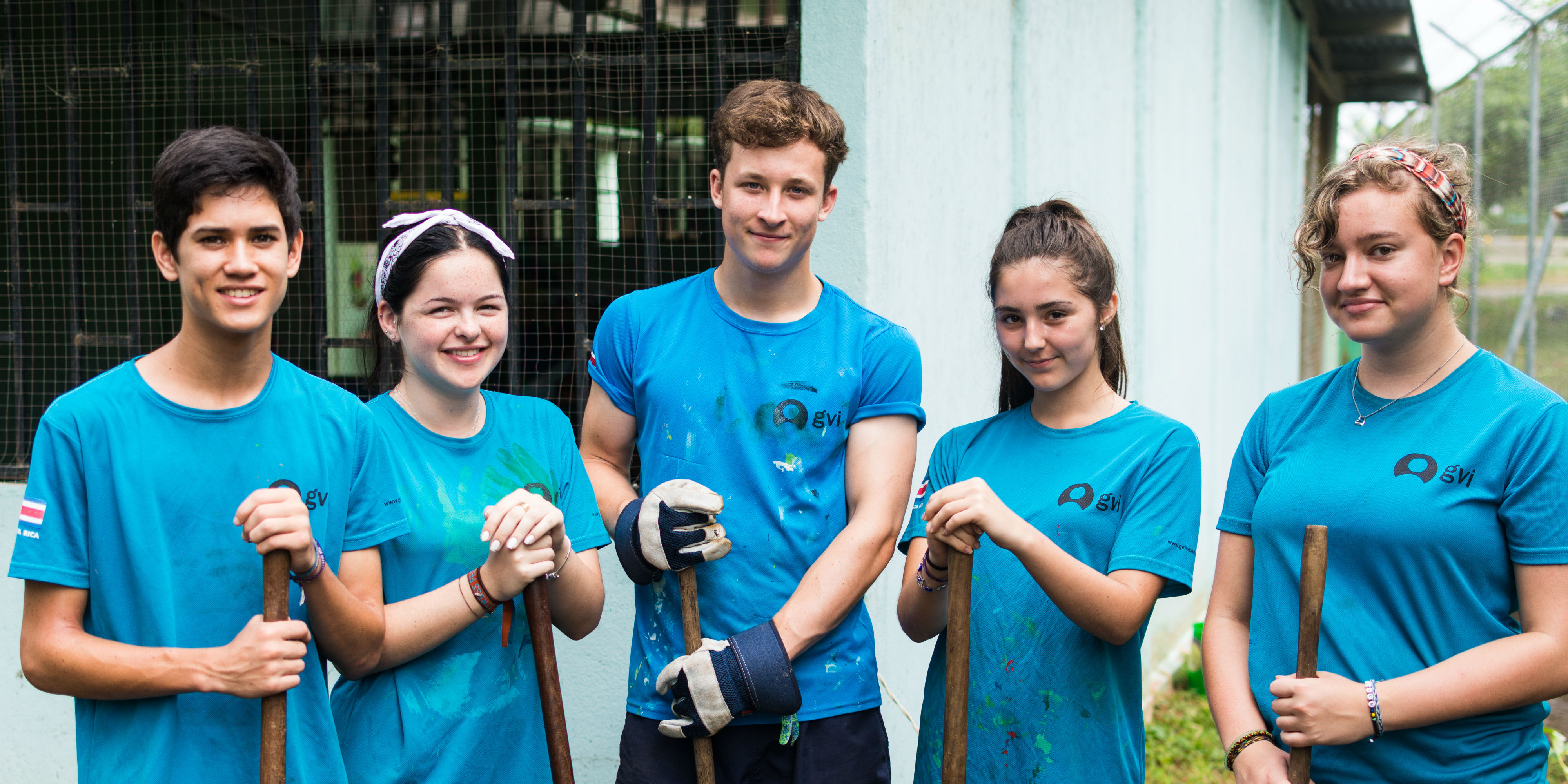 Documents
Keeping an organised document file will help you avoid any admin headaches while travelling. Make sure you include: 
your passport, plus copies (you can either make photocopies or electronic copies. Having your passport information saved will make the process of filing a police report and ordering a replacement easier if the original gets lost or stolen)

other forms of ID (pack your driver's licence, if you have one, and your student ID, which comes in handy for redeeming student discounts)

credit or debit cards (travel with a card that is accepted at ATMs worldwide. Visa and Mastercard are usually safe bets. Cards with no foreign transaction fees will help you save money while abroad)

vaccination documents (for some countries, such as South Africa, you may need to present your yellow fever vaccination booklet on arrival. Make sure you check the entry requirements of your destination country ahead of time and have your vaccination documentation in order)

travel insurance policy (you don't need to print this out, but it's useful to have a copy saved somewhere so you can refer to it when you need to check what's covered).
Health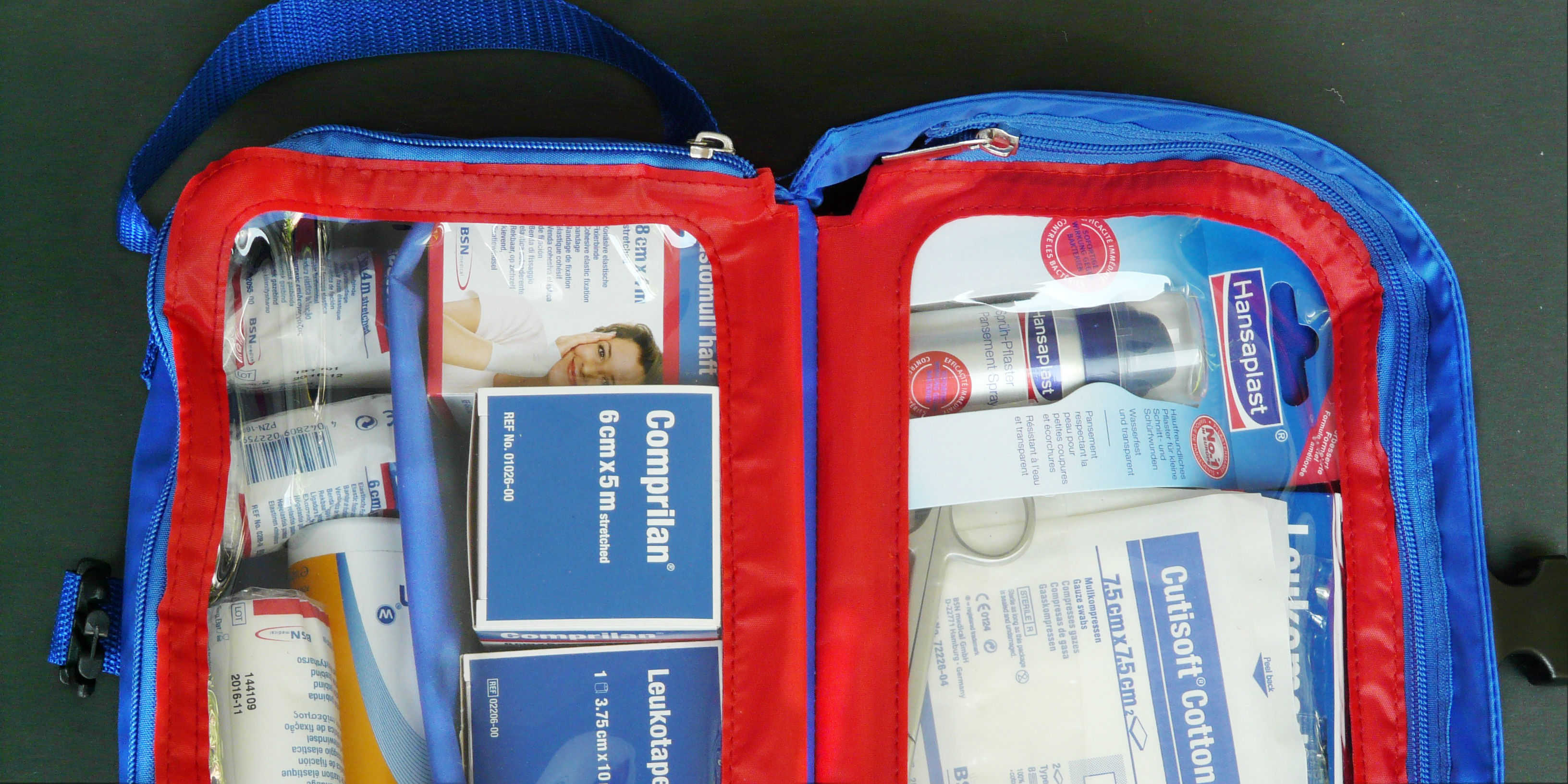 To find out exactly what health items to take on school trips abroad, it's a good idea to consult a travel doctor. For most trips though, you can expect to take:
a simple first aid kit, including over the counter pain relievers, band-aids, allergy medicines, antiseptic cream, water purifying tabs, diarrhoea tablets, and anti-itch cream

insect repellant (this is particularly important in tropical areas or any regions with dengue, malaria, or other mosquito-borne illnesses)

sunscreen (make sure you take a zinc oxide sunscreen that is safe for corals and waterways. This is particularly important if you will be taking part in a marine conservation program).
Technology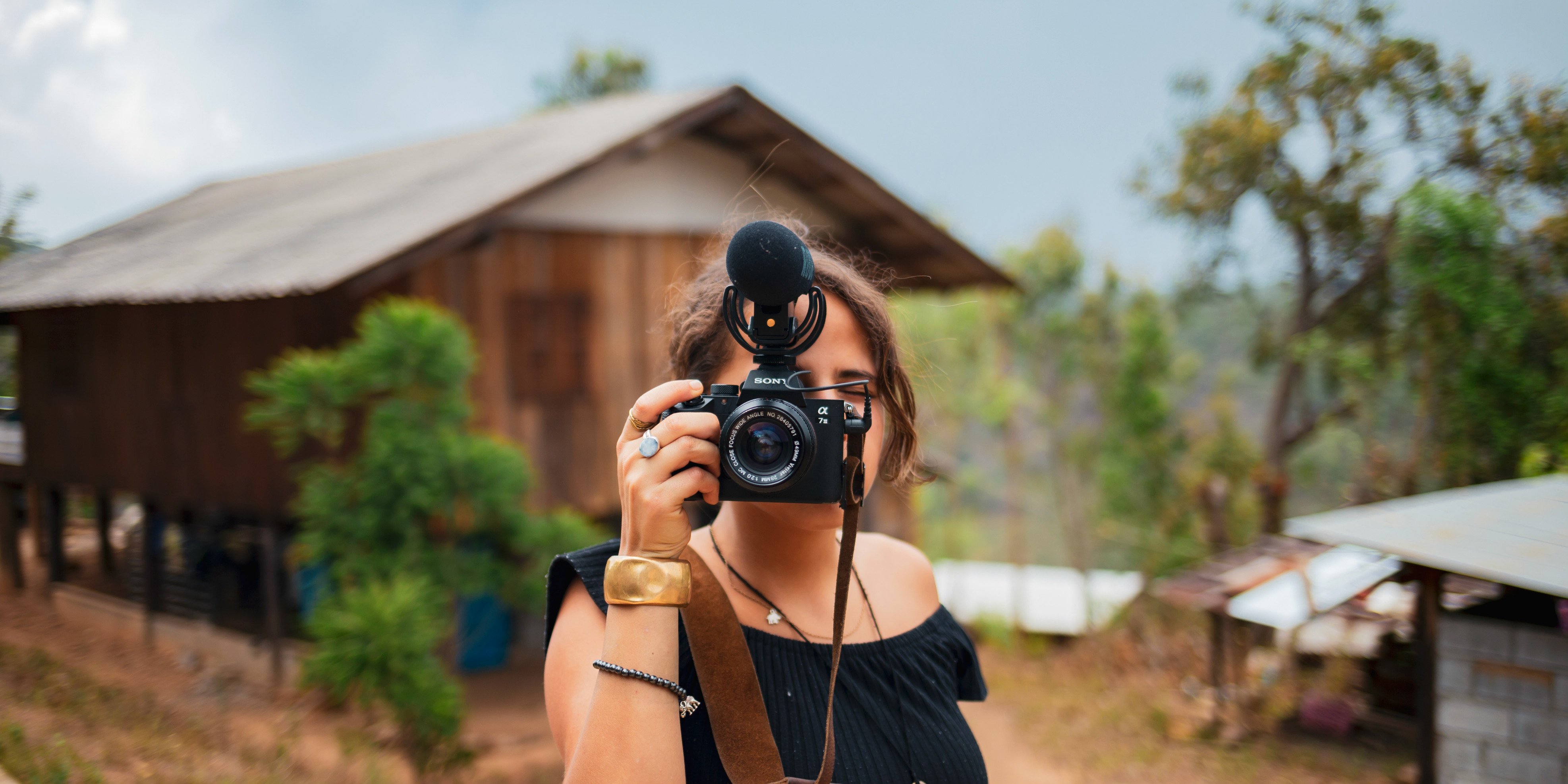 You probably don't need to take every piece of electronic equipment you own. Try to minimise how much you pack. For example, if you're tempted to take your laptop for entertainment, consider a book instead, as it's less likely to get stolen or damaged. 
The essentials needed for volunteering for teens include: 
your cell phone (make sure it's unlocked so you can use it with a local sim and access calls, texts, and data)

adaptors (most countries will have different electrical sockets and voltage levels, so you will need adaptors. Universal adaptors are a great option as you can use them on other trips)

camera (if you want to upgrade from your phone camera, taking a physical camera along on your trip is a great way to document your adventures). 
Clothes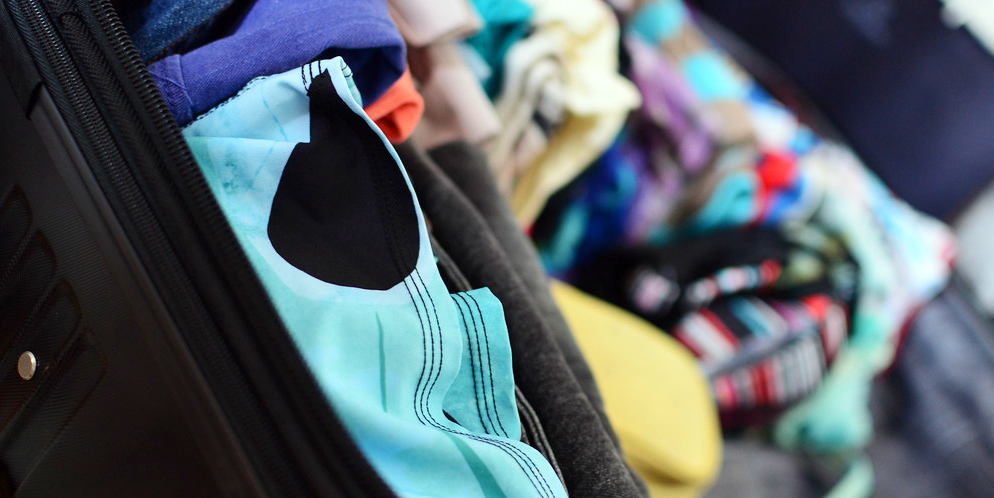 Original image: "Day 88/365" by テッド (Ted) is licensed under CC BY-SA 2.0 
The less you bring the better. Pack enough for roughly ten days, then count on doing laundry to refresh your clothing after that. Choose neutral colours and tones so you can mix and match your entire wardrobe. 
As well as the pants, shorts, skirts, dresses, shirts, and sweaters that will make up your travel wardrobe, pack:
shoes (one pair each of flip flops, sandals, and walking or hiking shoes)

raincoat

swimsuit.
Travel essentials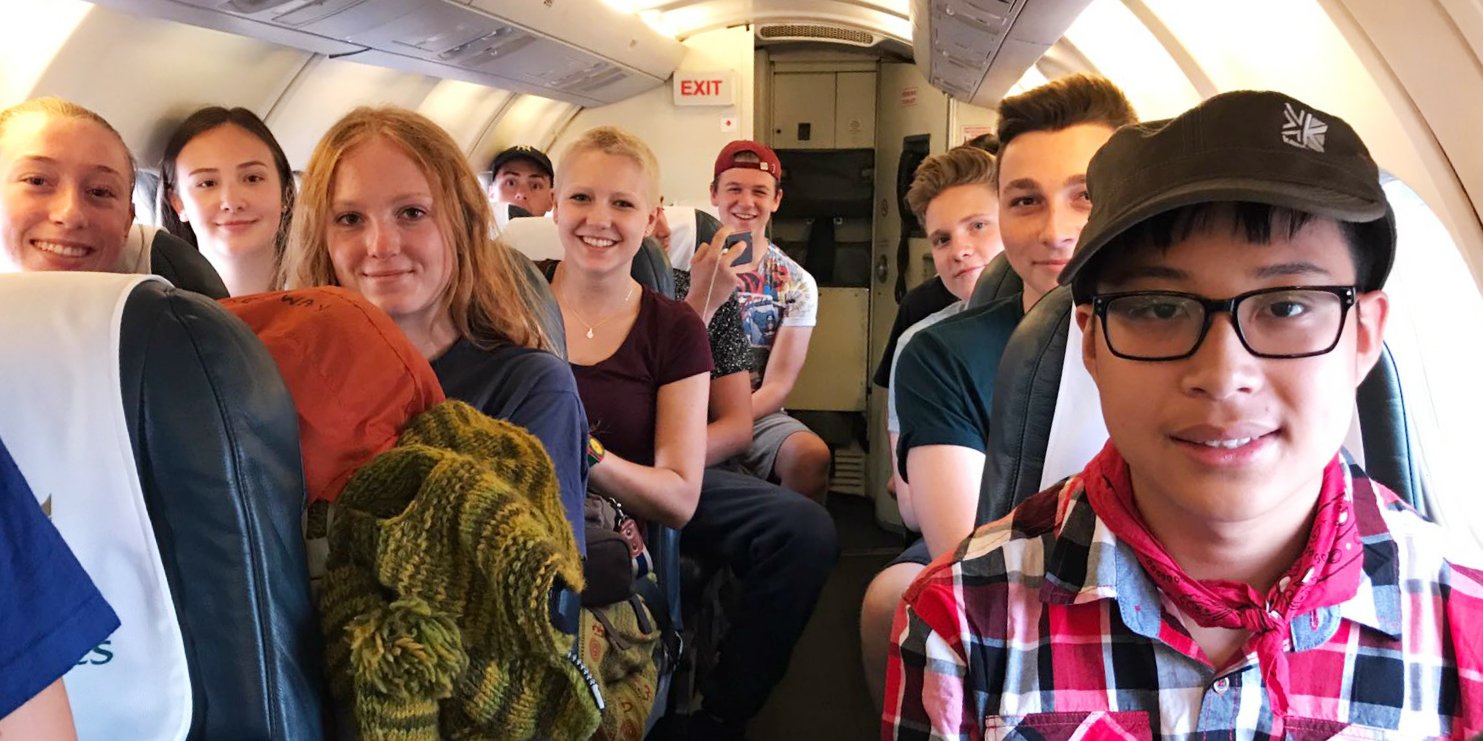 No matter where you're headed, there are a few travel items you shouldn't leave home without:
packing cubes

padlock

travel towel 

day pack

notebook or diary

hat and sunglasses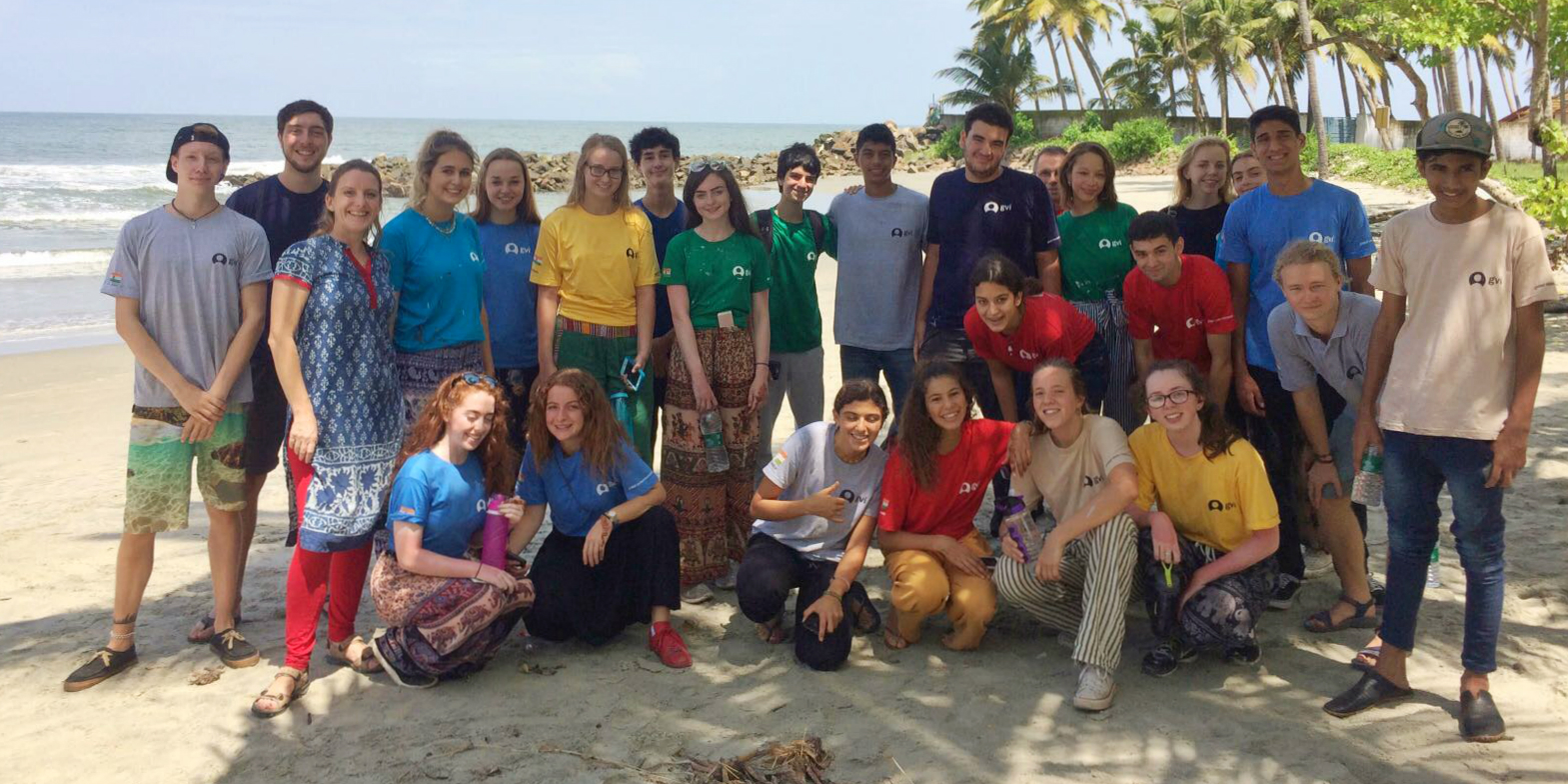 filter drink bottle (reusable bottles with built-in filters will help you avoid buying plastic bottles while overseas)

toothbrush and toothpaste (make sure your toothpaste is 100 millilitres or less, so you can pack it in your carry on luggage and clean your teeth while on the plane or when waiting in the airport during stopovers) 

shampoo bar (one shampoo bar can serve as both shampoo and body wash, so it saves you space in your bag as it's more compact. Plus, it means less plastic waste on your travels, which can be a real issue in countries that don't have the facilities to recycle shampoo bottles).
If you pack all of the above, along with your sense of adventure, you'll be all set to have an incredible experience volunteering abroad. 
GVI offers a wide range of teen volunteer opportunities abroad. Search for school trips abroad today.