Food security is the focus of the United Nations Sustainable Development Goal (UN SDG) 2: Zero Hunger. But what is food security, and why does it matter?
Well, in short, food security is about having enough to eat.
More than 800 million people live in hunger every day, according to the UN, and experts predict that a further two billion people will be undernourished – not have enough food to stay healthy – by 2050.
And day-to-day hunger isn't just an immediate problem. It has lasting effects too. 
Poor nutrition can impact physical and mental health in a big way, especially in children. 
In fact, studies have shown that children who experience food insecurity suffer from restricted growth and development – physically, socially and emotionally – and are more susceptible to chronic health conditions later in life. 
Food insecurity is a global challenge that needs to be met with the development of better food production systems, education, conflict resolution and other impactful world hunger solutions.
With ethically-driven programs that are structured around the UN SDGs, GVI offers effective ways to assist in reducing world hunger. 
What's key is establishing locally-driven volunteer projects that build on local people's access to nutritious foods.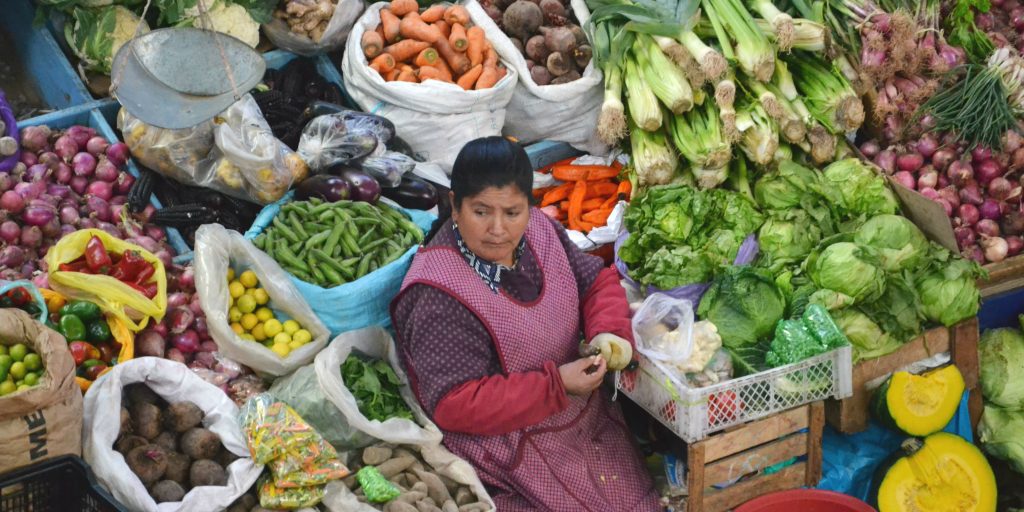 These programs allow volunteers to put their weight behind activities aimed at achieving UN SDG 2: Zero Hunger in a meaningful way. 
And these activities don't just address world hunger, they also go a long way in assisting the local community in becoming empowered – economically and socially. 
Interested in volunteering to make a positive impact on world hunger? Here's what you need to know about food insecurity, and how to get involved in global efforts to address it. 
A closer look: What is food insecurity?
Food insecurity refers to situations where people don't have reliable access to nutritious food. 
This may mean that there isn't enough food produced. But it can also mean that people don't have enough money to buy food, or access to transport to get to the places where food is sold. 
Over time, food insecurity can lead to hunger, malnutrition – a lack of proper nutrition – and in extreme cases, starvation.
At the same time, the World Bank predicts that the global demand for food will rise by 20% over the next 15 years. 
But what causes food insecurity in the first place?
The causes of food insecurity range from social and economic, to environmental. Conflict, natural disasters, increasing population sizes, and cycles of poverty are all obstacles to the production and distribution of food. 
For example, the extreme weather patterns caused by climate change – an environmental factor – means that droughts and floods occur more regularly in certain areas. This affects how well crops can grow and influences the amount of food that can be harvested.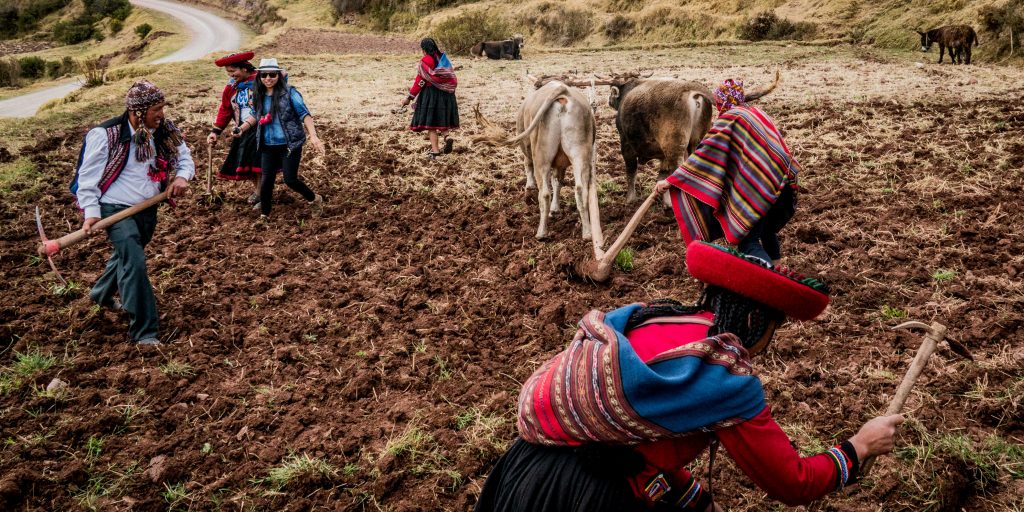 At the same time, natural resources are being depleted at an increasing rate due to population growth and unsustainable development worldwide. 
With fewer resources available, or unequal access to these resources, not every individual has the same capacity to secure and benefit from nutritious food. 
This is an example of how multiple factors come together and impact food security. 
Adding to global food security in the future comes down to addressing the causes of food insecurity right now. 
And this means getting involved in the types of activities that add to the access that communities have to nutritious foods, and the opportunities they have to improve their well-being.
Working towards sustainable agriculture is an essential part of getting this right.
But before getting started, there's one important distinction to make with regards to food insecurity. Food insecurity doesn't mean there isn't enough food produced in the world. It means that many people can't gain access to, afford or grow their own supplies.
Social causes of food insecurity include inequalities in food distribution, unequal access to economic opportunities, and avoidable food waste.
Globally, around 1,3 billion tonnes of food is wasted each year. The Food and Agriculture Organization (FAO) states that this amounts to one-third of the food produced for human consumption.
With food waste being such a big challenge, deciding where to begin can be a difficult task.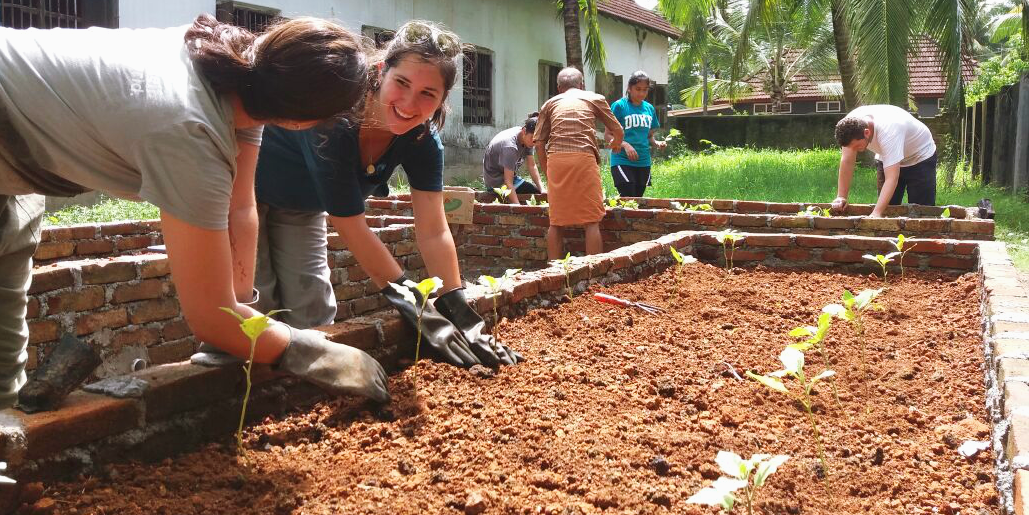 But, with years of experience, international organisations have pinpointed the types of efforts that get to the crux of the matter. 
These solutions can begin on an individual level, by providing educational opportunities for community members to learn more about food production and food waste. 
And, even big businesses and institutions – like supermarkets and hospitals –  can be encouraged to keep a closer eye on their food-management systems. 
For example, supermarkets can make food more accessible by selling imperfect – but nutritious – fruits and vegetables. 
And, hospitals can keep food waste low by ensuring that meals are made as appetising as possible – which means patients are more likely to lick their plates clean! 
In every situation, keeping an eye on and adjusting the way that food is purchased, prepared and distributed is important in reducing food waste, and building on global food security.
And this is our best bet if we hope to achieve UN SDG 2: Zero Hunger by 2030.
How food insecurity is being addressed through the UN SDGs
The UN SDGs aim to make a positive impact in addressing major global challenges. 
They take complex global concerns and break them down into 17 clear goals that guide global efforts.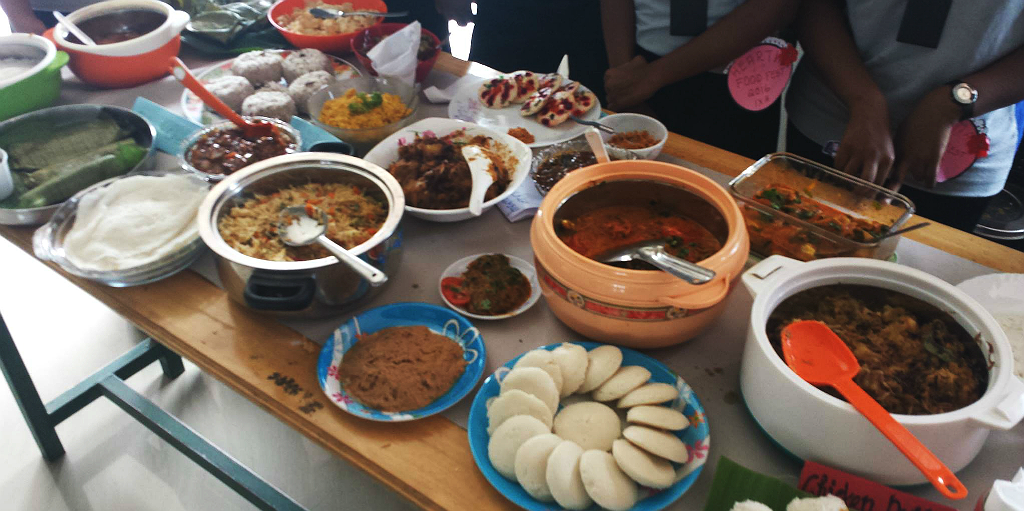 The UN SDGs aim to address issues such as poverty, inequalities in wealth and gender, and environmental health to contribute towards a better future for the global population.
Out of the 17 UN SDGs, number two is zero hunger. This goal is focused on reducing the number of hungry people in the world to zero by 2030. 
It calls for a change in global food and agricultural systems, and a re-examination of how we produce and consume food globally.
By addressing core issues in agriculture, such as crop biodiversity, more food can be produced, and more jobs created within the industry.
These are some of the ways that improvements in the sustainability of the agricultural sector can make a positive impact on food security:
Building on agricultural biodiversity – or providing a wider variety of plant life – means growing agricultural resources. These resources include plants that are able to grow in various climates, withstand drought, or have resistance to pests. This will make it easier to produce the amount of food that's required globally – no matter what the weather.

Contributing towards women's empowerment in the agricultural sector won't only add to gender equality. It's also a way to strengthen the agricultural workforce. In fact, the UN reports that if women had the same access to farming resources as men, we could

prevent 150 million people from living in hunger

.

Supporting smallholder farmers is also key, because these small-scale producers contribute

as much as 80% of the food in many countries

.

Getting involved in education is another cornerstone of addressing food insecurity. Providing educational opportunities – focused on proper nutrition and more effective farming practices – can assist in supporting income generation and healthy lifestyles. These can add to food security in a big way.
Volunteering to add to global food security
As a volunteer, you can make a positive impact in addressing food insecurity, and add to efforts to end world hunger by taking part in international community-development programs. 
These types of opportunities allow volunteers to facilitate nutritional workshops, assist in setting up community food gardens, and contribute towards establishing sustainable farming practices. 
Education-focused community projects also build on a community's food security foundation, and work to address the social causes of food insecurity.
All of GVI's volunteer projects are aligned with the UN SDGs. You can choose from ethical volunteer projects or internships all around the world.
In Fiji, you could get involved in sustainable agricultural practices, fresh-water management, and other environmental initiatives. These activities aim to establish long-term benefits that build on the well-being of communities abroad. 
And don't be fooled into thinking that these are small efforts. While setting up vegetable gardens might seem simple on the surface, they're an important element in addressing nutritional concerns at a local level. 
And, this Fiji volunteer project is an excellent example of a project that works towards holistic health, because it adds to the well-being of people and the environment.
In Costa Rica, you could help to plant community gardens, and contribute towards English language lessons.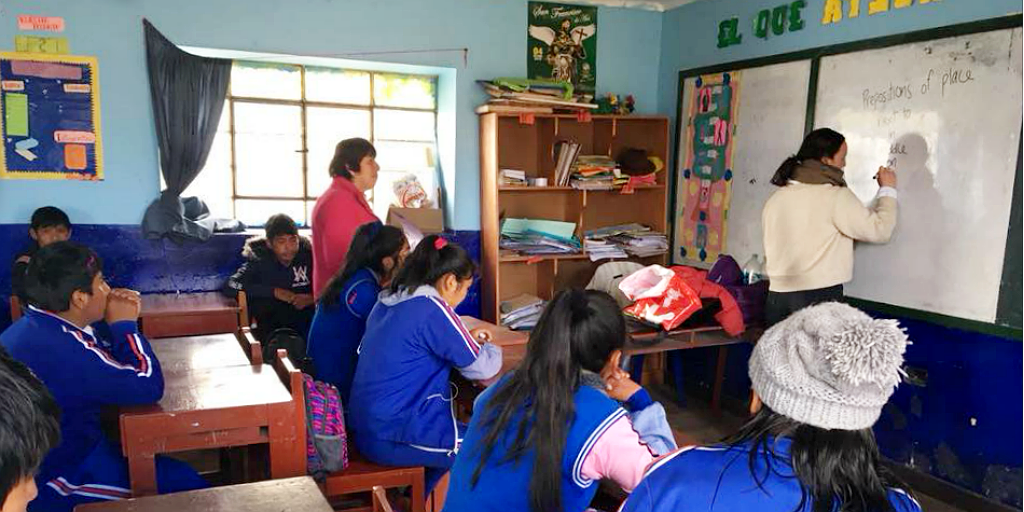 Teach children of different ages in Peru to plan for a successful future by providing them with the skills that they need to access employment opportunities in the tourism industry. Or, facilitate English lessons that can add to the professional development of local adults. 
You could even get involved in food-security efforts by teaching English to Buddhist monks in Cambodia. Your assistance can build on the literacy and employment opportunities that these individuals have access to. 
And, the promise of a steady income in the future means your students will be much less likely to experience food insecurity themselves.
Work with women in Ghana to add to their access to income-generating opportunities, and build on gender equality in these communities. 
Through this project, you could contribute to women's access to quality education, and their social and economic independence.
So yes, food-security volunteer opportunities have a broad scope, but don't get bogged down by all the details. 
What's important is that every effort to address food insecurity can make a positive impact, so why not start making a meaningful contribution today?
Browse GVI's community-development projects to find out how you can get involved in efforts aimed at addressing world hunger.