A TEFL certification could be your ticket to exploring the globe. Learn more about what a TEFL program involves and the opportunities available once you're qualified. 
TEFL, which stands for Teaching English as a Foreign Language, is a certification that can  qualify you in English language instruction for non-native speakers.
But it's much more than just a piece of paper. A TEFL certification can equip you to teach English abroad or volunteer in countries around the world.
TEFL certifications explained
After your passport, a TEFL certification might be the most important document you need for working abroad. 
What is TEFL? A TEFL certificate enables you to teach English as a second language. Although it's not always strictly necessary for teaching abroad, having a TEFL certificate will help you to gain teaching jobs with better salaries and more reputable organisations. 
You might be confused between TEFL, TESL, and TESOL. 
TEFL refers to teaching English in a country where this is not the primary language or a lingua franca.
TESL (Teaching English as a Second Language) involves teaching English to non-native speakers living in English-speaking countries.
TESOL is a broader term that encompasses both TEFL and TESL.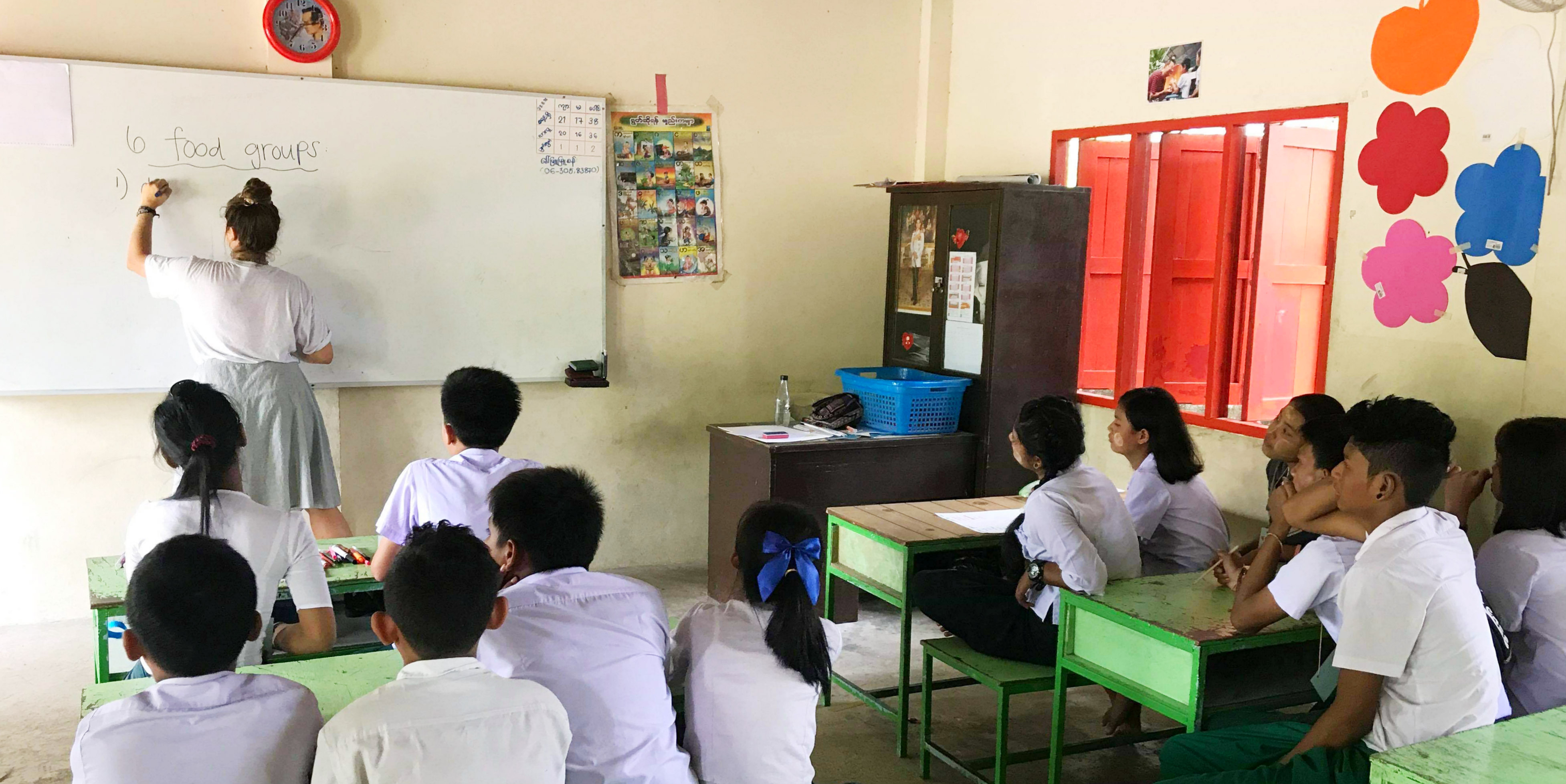 TEFL certification programs
There are many different routes to becoming TEFL qualified. 
You can choose to take a TEFL certification online, with a local course provider, or take the more adventurous option of applying for a TEFL course abroad. 
Training for this certification usually involves a period of course-based study, along with a practical component that will see you applying newly-learned methods in a real classroom environment. You can expect to spend around three months studying for your teaching qualification.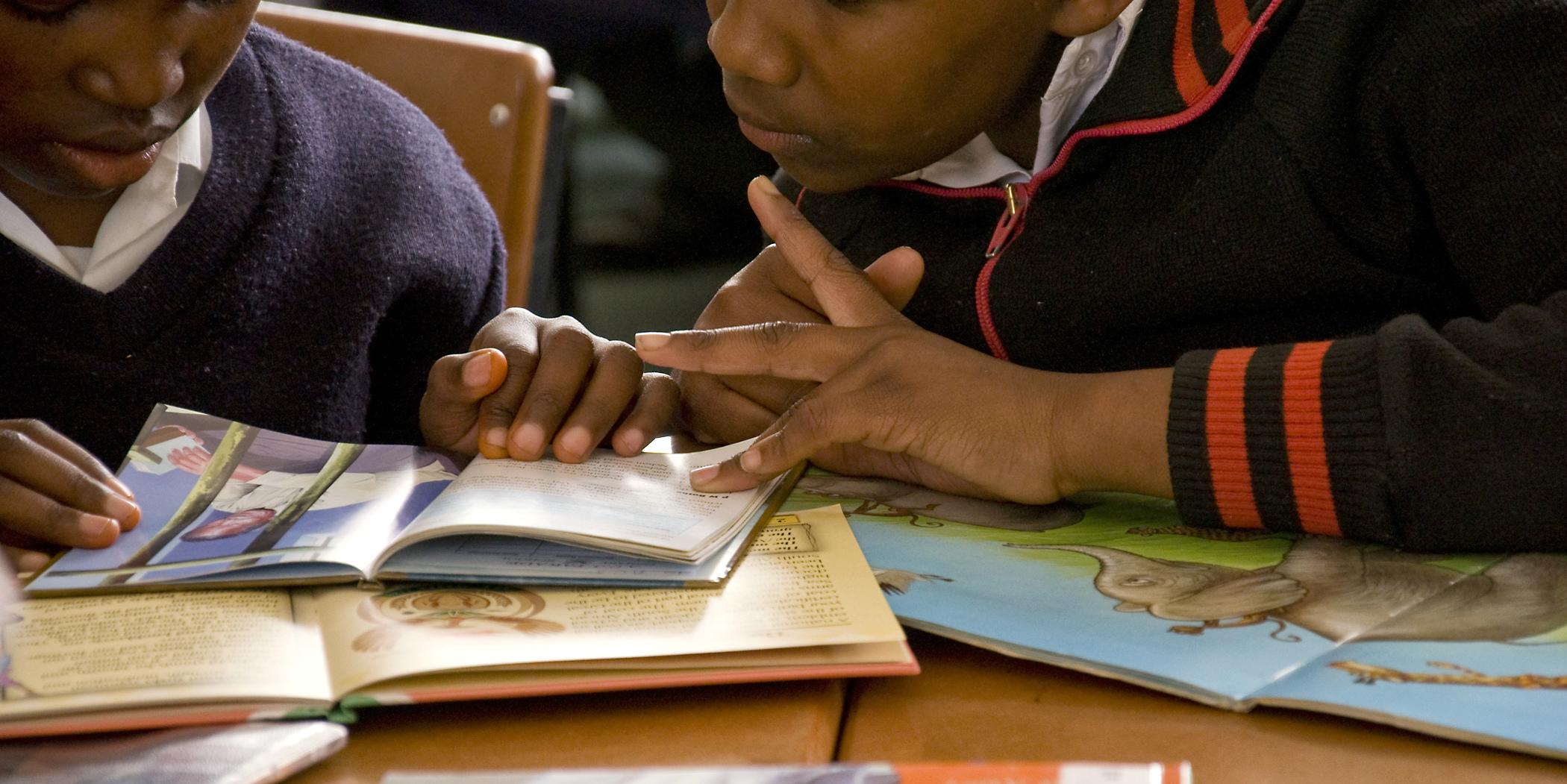 GVI offers a number of teaching internships abroad. These contain comprehensive TEFL  training programs and work placements at local educational institutes. This gives you the chance to put what you've learned into practice, fortifying your teaching skills. Plus, it allows you to experience cultural immersion. 
This can give you useful insight into how your students feel when taking part in English immersion classes. It's also an exciting international adventure! 
You could find yourself teaching English in Thailand after becoming TEFL certified, or brushing up on your Spanish skills as you learn how to teach conversational English in Costa Rica. 
The beauty of GVI's TEFL certification programs is that at the end of your internship, you have a globally recognised qualification and practical in-classroom teaching experience. This is a valuable addition to your resume, showing that you have a complete set of skills, many of which are transferable. 
Teaching English as a second language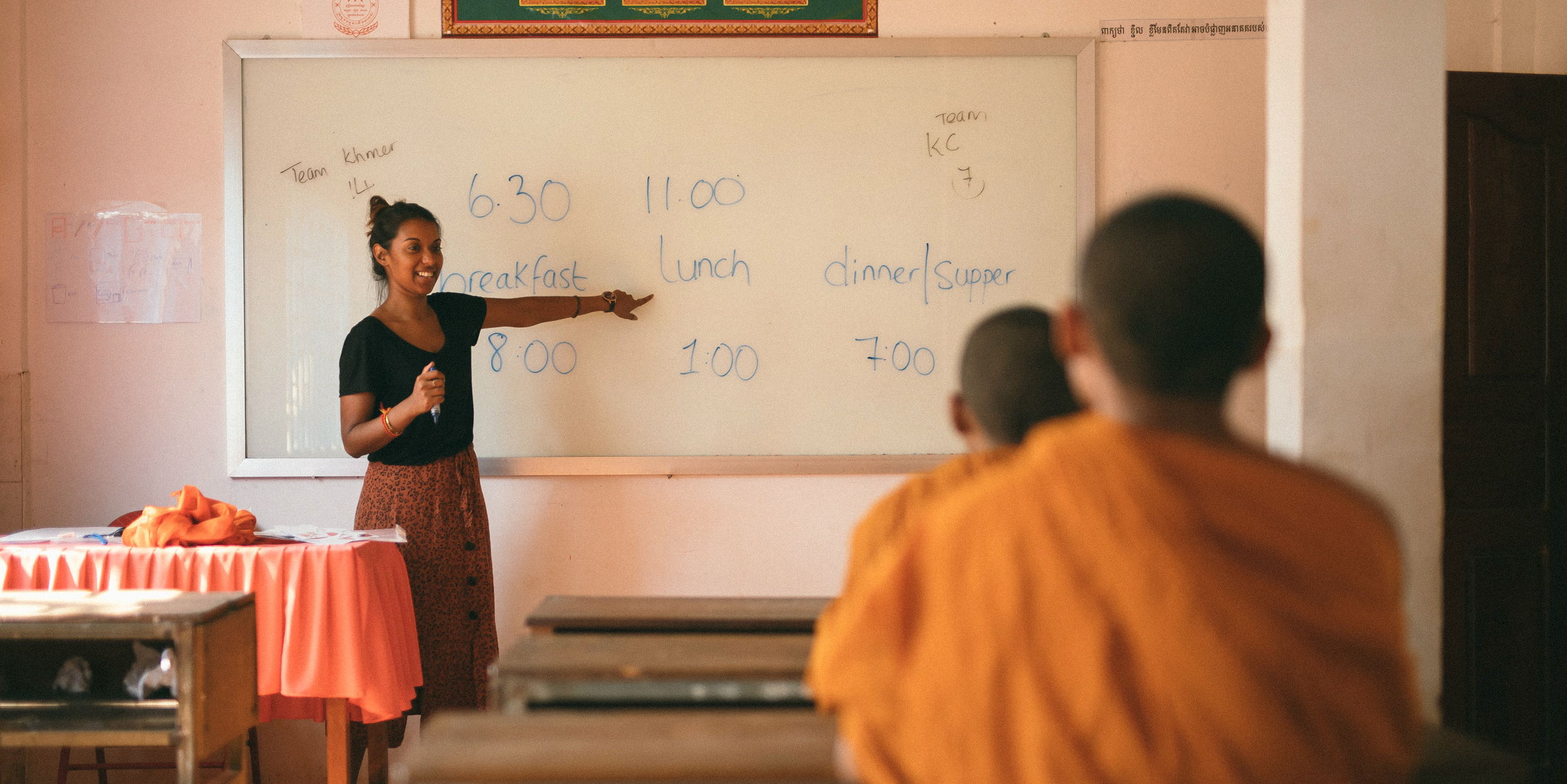 As the world becomes more globalised, English language skills are in hot demand. English is the most widely spoken language in the world, so it's a valuable skill in business, tourism, education, and other sectors. 
As English continues to spread, the number of TEFL jobs increases. Currently, there are roughly twice as many people who speak English as a second language as there are native speakers. 
This demand means that when you have a TEFL qualification, you'll be able to find TEFL-teaching jobs in non-native English-speaking countries with relative ease, especially if you speak English to native speaker proficiency. 
TEFL jobs abroad can involve working with children, adolescents, or adults who are eager to learn business English.
Whether working in a public or private school, language institute, or university, teaching English as a second language is typically well-paid and rewarding. You'll get to know your host culture through your students and develop your planning and organisational skills.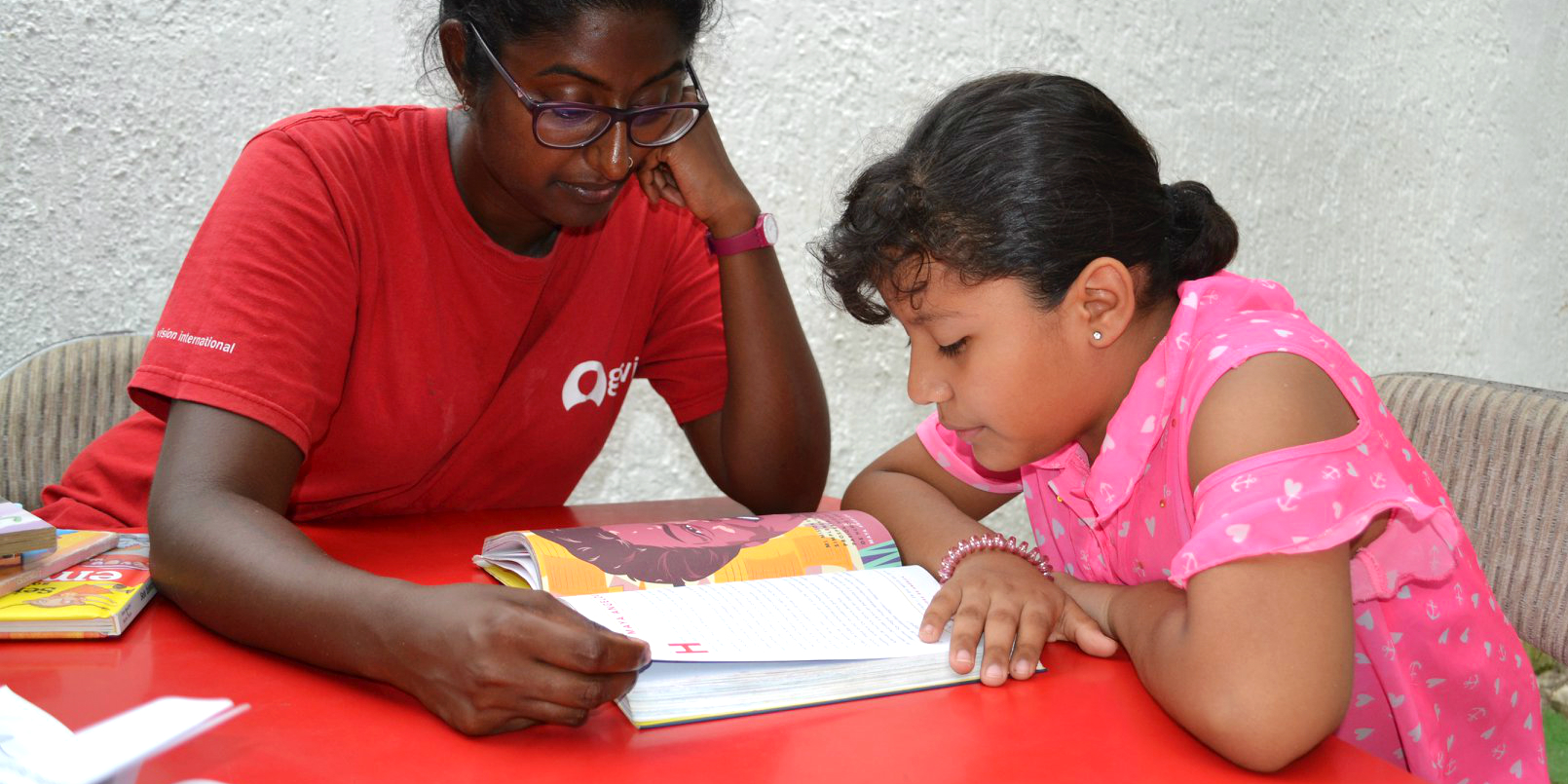 Teaching volunteer opportunities
Another great avenue to explore if you're TEFL qualified, or considering taking a TEFL course, is to volunteer to teach. 
GVI has teaching volunteer opportunities available in countries around the world. You could volunteer to help children learn English in the iconic Peruvian town of Cusco, or teach novice Buddhist monks in Cambodia. 
This is a meaningful way to apply and enhance your teaching skills, while adding capacity to vulnerable communities. Your efforts can help education projects work toward sustainable development goals such as quality education and gender equality.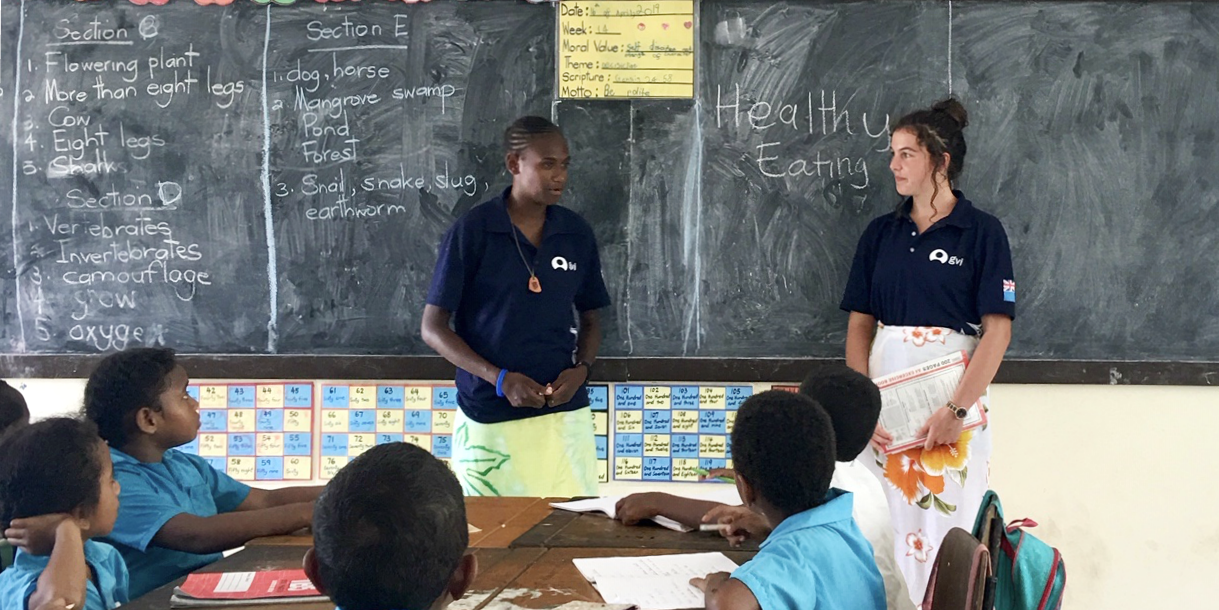 Volunteer work with children could involve supporting local teachers and delivering lessons on a range of topics, such as conversational English, grammar, and professional language. You'll be able to practise skills such as intercultural communication, classroom management, and public speaking while volunteering with children. 
Although you don't need to have a TEFL certification for volunteer teaching abroad, completing a TEFL course will give you the tools you need to plan and execute lessons effectively. 
As a teaching volunteer abroad, you'll be immersed in a different culture and gain a unique perspective on your host country. It's a great opportunity to practice your own language skills, live with a host family, and experience daily life. 
Gain your TEFL certification and volunteer abroad teaching with GVI. Browse our award-winning volunteering programs and internships abroad today.