Cesar Chavez once said that; "Real education should consist of drawing the goodness and the best out of our own students. What better books can there be than the book of humanity." To build a commitment of providing quality education requires teachers, students and parents to unite and create a continually improving partnership. Across our 4 programme locations, GVI Cambodia is passionate to achieve just that. Daily we encourage students with the resources to bring out the greatness within themselves.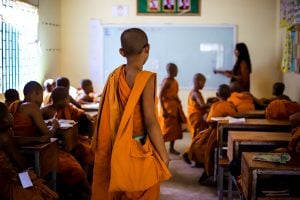 In 2018, GVI came in Kampong Cham in Cambodia to look at how we could work with local partners to create programmes that could best support the local community. What we learnt was that community members wanted more education in English, gender equality and health. Collaborating with local NGOs ensured that we were establishing strong relationships within the community, and were able to have a much better understanding of their needs. We were fortunate to partner with BSDA, PSOD, Amica, OBT and Boeng Snag Pagoda, who are incredibly dedicated to improving the opportunities of those most economically disadvantaged and marginalised across Kampong Cham. They are all improving the quality of life for so many and helping them to enlighten their own futures by improving the quality of education that they are receiving. GVI has had a key focus on education since it was established in 1998, so we knew as an organisation, that we had skills that could assist our local partners goals.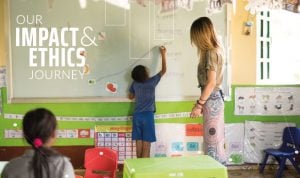 Every one of GVI's programmes are conducted in collaboration with local partners on the ground, with each programme being designed to contribute to the partners' short, mid, and long-term objectives. These objectives are defined with each local partner based on their own needs. GVI is proud to create programmes that are focused around global issues and framed around the UN Sustainable Development Goals. These 17 goals range from no poverty, to responsible consumption and production, to quality education. GVI's Impact Report (https://www.gvi.co.uk/the-impact-ethics-report/) details about how around the world they have worked hard to achieve some really incredible things. As GVI Cambodia approaches its one year anniversary of launching our English classes, we draw inspiration from these achievements to improve and grow within our programmes. The Impact Reports tells us how in 2018; "A total of 28,103 people in GVI's global community of partners, participants, and staff worked on reaching a quality education for all. The students committed themselves to learning. The schools and organisations provided the place for education to bloom. GVI participants and staff supported through teaching and training. All to ensure quality education and to promote access to learning opportunities for all." In total 1074 girls and 925 boys were provided with pre-primary support, and 4983 women and 7325 men received training or educational support.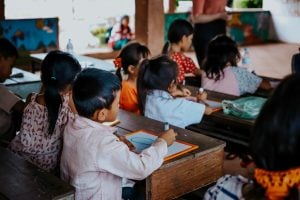 Today across our 4 programme locations in Kampong Cham, in our 8 classes, we support 228 students. Reflecting on the numbers shown in the Impact Report, it is inspiring to think just how many more students we could have a positive impact on. We are constantly evaluating how to improve our programmes so we can sustainably grow, and ensure that we are allowing our students to obtain a quality education. The UN states that, "Obtaining a quality education is the foundation to creating sustainable development. In addition to improving quality of life, access to inclusive education can help equip locals with the tools required to develop innovative solutions to the world". If we embody this, our future journey in Cambodia is exciting and full of possibilities. We hope to bring together even more people who share in our passion to make a difference, and continue to improve the quality of education in Kampong Cham.