The many types of volunteer opportunities available can be overwhelming. Here, we break it all down so you can choose a volunteer program that fits your interests, and pushes you to find purpose!
There are many different ways for you to make an impact. As an enthusiastic volunteer, you can pour your energy into projects ranging from marine conservation to public health. In fact, with so many different types of volunteer opportunities in the world, figuring out what kind of volunteer work suits your personality, interests and career goals can be a challenge. 
If you're asking yourself "What type of volunteering should I do?", consider these focus areas, or different types of volunteer work. 
Wildlife conservation
As a wildlife conservation volunteer, you can help to preserve endangered plant and animal species through research and education. You will also have encounters with some of the most incredible wildlife on the planet. 
Whether collecting data, examining animal behaviour, mapping habitats, or helping to educate local communities, you'll contribute to the maintenance of the Earth's biodiversity. 
Wildlife conservation volunteering projects are ideal if you're a born nature-lover with a passion for travelling to adventurous destinations. The in-depth training on GVI's wildlife conservation programs also means these volunteer projects are suitable for anyone considering a career in this field. 
Volunteer with children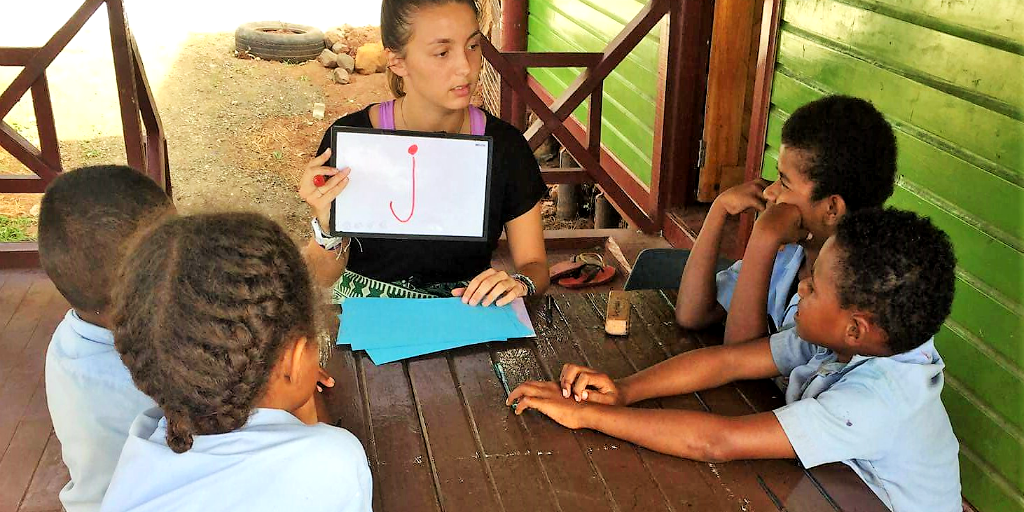 Although you can volunteer directly with children, for ethical reasons it's important to steer clear of orphanage volunteering. In countries around the world, children are trafficked into orphanages that might accept volunteers or international tourists. 
Fee-paying volunteers and tourists can unknowingly bring income and support to these organisations, often at the expense of the children involved. If you truly wish to aid the children of the world, choose volunteer organisations wisely.
GVI has responsibly transitioned away from orphanage volunteering and has withdrawn from all residential care institutions. Take a look at our approaches to volunteering with children here.
Marine conservation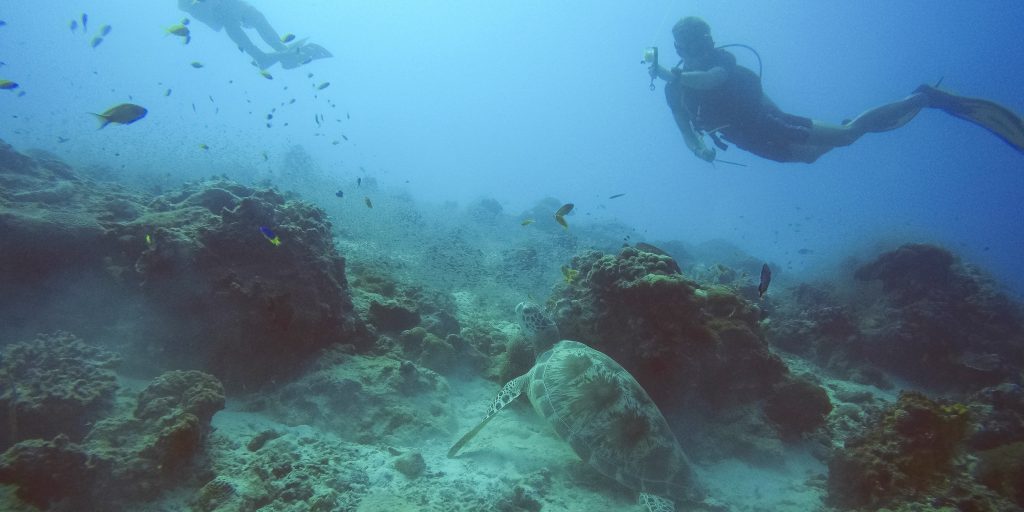 Volunteering in marine conservation is an effective way to help protect the world's oceans. 
The types of volunteer work for participants on marine conservation projects include taking part in biodiversity surveys carried out through snorkelling or diving trips, collecting data that is used to inform marine conservation policies, and environmental education among the local communities. 
A marine conservation project will suit you if you're keen to gain a professional dive qualification, or make a career out of safeguarding the world's oceans and spending most of your days by the beach. 
Teaching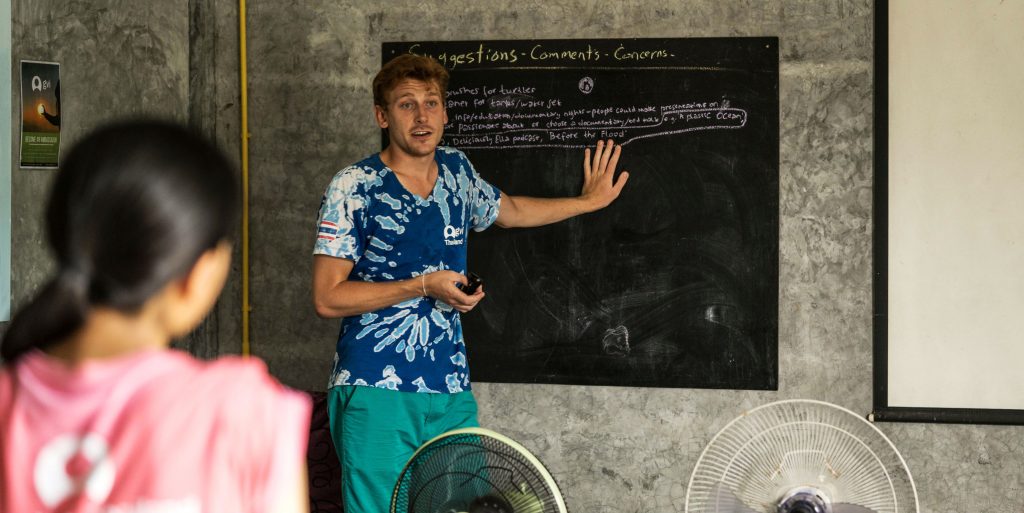 Volunteer teaching often involves giving English classes, as English teachers are a valuable and sought after resource in many communities. 
Being able to read and write in English can improve an individual's employability and give them a chance to increase their income and standard of living.  
A volunteer teaching project can be the perfect way to find out whether this career path is for you. Teaching a class can suit more extroverted personalities, but it's also a great chance for introverts to become more comfortable with public speaking and leading a group. 
Public health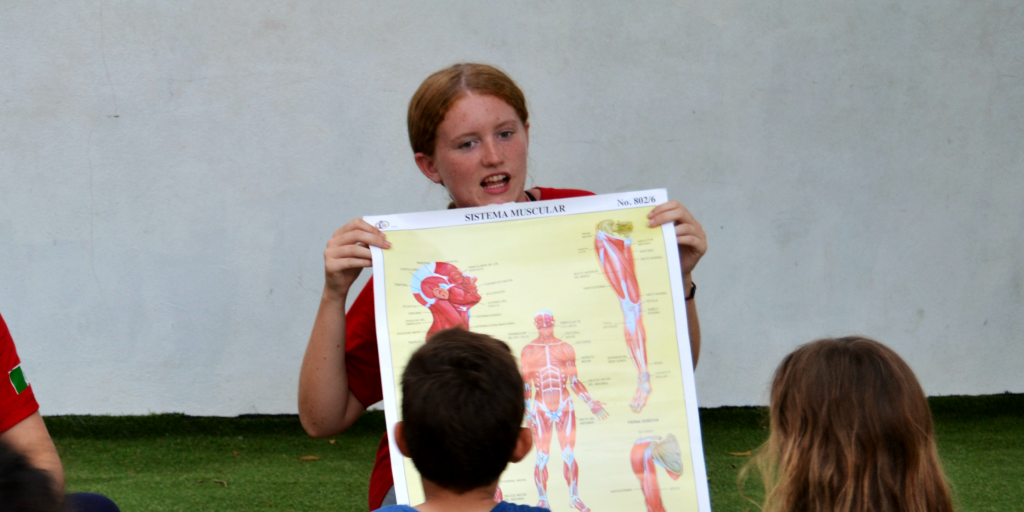 GVI's public health projects address many areas of public health interest, with a focus on preventing illness and injury through education. As a volunteer, you might work to improve nutrition, water security, hygiene, maternal health, or HIV and AIDS awareness.  
Public health volunteer opportunities may vary. Make sure you select only ethical programs that make an impact in a responsible way.  
For example, you won't take part in skilled medical volunteering with GVI, as our volunteering projects aim to protect participant safety at all times.
For our public health projects, you don't need prior medical experience or knowledge, because volunteers work under the guidance of the Child and Vulnerable Adult Protection Policy. This means anyone can apply and will receive the training they need. 
Public health projects might appeal to you if you're considering a career in this field, but also if you enjoy working closely with people of all ages and backgrounds, or if you're passionate about education and resource development. 
Animal care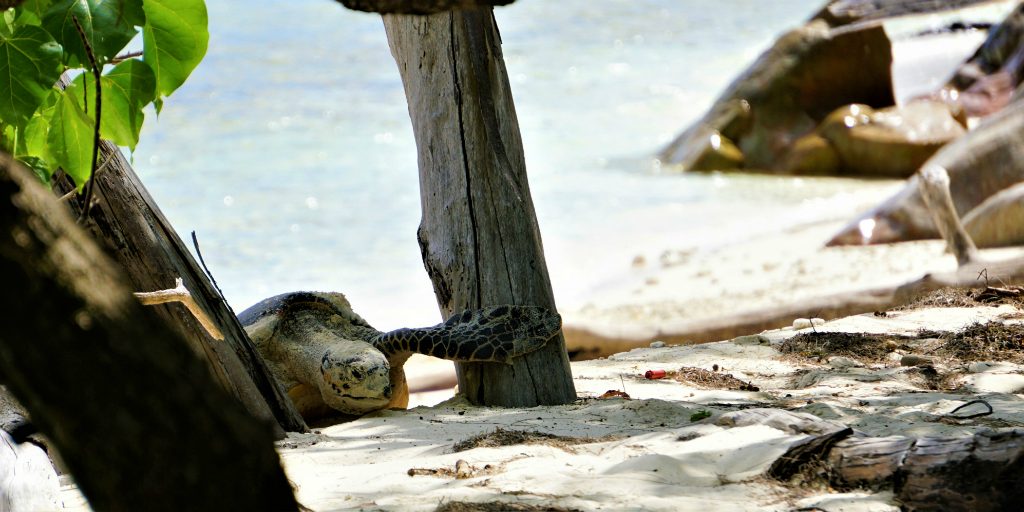 Animal care programs are the best way for animal lovers to see some of their favourite creatures while protecting their future at the same time. 
Whether monitoring the Aldabra giant tortoise population in Seychelles, or helping to rehabilitate elephants in Thailand, you'll gain plenty of practical experience during these projects. 
You can make a direct impact on the conservation of endangered species, and help to provide alternative livelihoods in local communities. 
Women's empowerment
Women's empowerment projects have far reaching impacts, lowering infant mortality rates, boosting the wellbeing of entire communities and reducing the effects of climate change.
You can contribute to women's empowerment by volunteering to provide education, promoting public health, and income opportunities to women and young girls. 
This type of volunteer project will suit anyone who feels strongly about women's rights and wants to contribute to the empowerment of communities. These projects are a unique opportunity to challenge your perspectives and gain meaningful insights into global societies. 
Sports
If you love being active and are passionate about working with children, sports volunteer programs could be your perfect fit. 
GVI's sports projects use physical activity as a tool to improve health, aid with concentration, teach teamwork and respect for guidelines, and to boost children's confidence. 
As a volunteer, you can coach or take part in sporting activities that involve children from local communities. Having fun is an important aspect of these activities, so if you have a bubbly personality you will shine in a sports program. 
Explore different types of volunteer opportunities with GVI. Browse our wide range of international volunteer programs today.