Within Tortuguero National Park there lies the GVI Jalova base in Costa Rica. There, individuals passionate about conservation come together from every part of the world.
I was lucky to be surrounded by an amazing group of people who were enthusiastic and positive, even when we had to go out when it was raining cats and dogs.
The biodiversity surveys through the jungle were always an adventure. We would see monkeys swinging through the canopy, frogs hopping from leaf to leaf, and sloths moving faster than you thought possible. On other days, we would canoe along a canal as the sun rises and watch the birds emerge from the forest and banks. It was always the most peaceful way to start the day.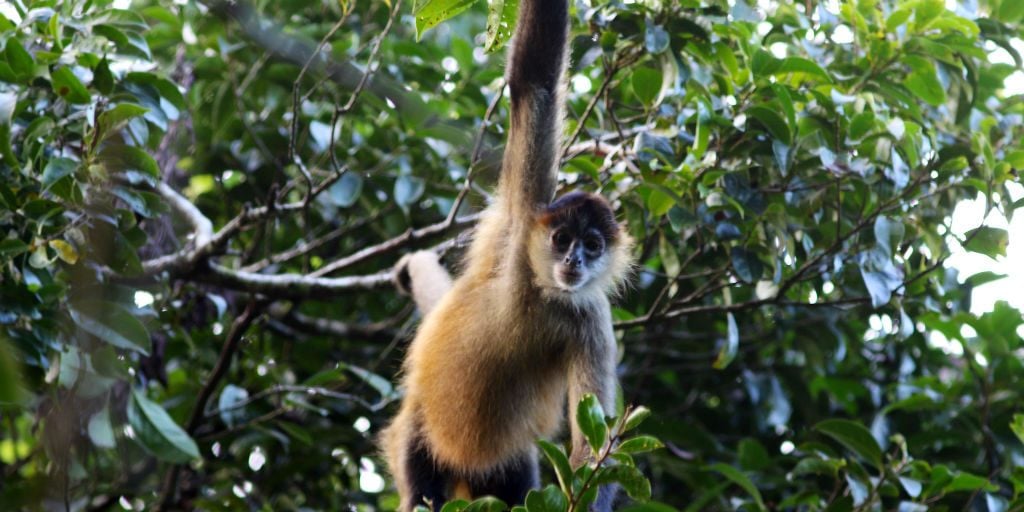 I believe the research taking place at Jalova contributes greatly to the United Nations' Sustainable Development Goal 15: Life on Land. The United Nations Development Programme describes the aim of SDG 15 'to conserve and restore the use of terrestrial ecosystems' as well as 'reduce the loss of … biodiversity'. The Jalova team fulfils this aim in many ways. 
First of all, they help conserve the different forest types around Jalova by conducting surveys along the same trails. By using the same paths they are reducing their impact on the forest. The food that they receive comes in crates and is mostly fresh, not wrapped in plastic, so the waste is kept to a minimum.
cSolar panels are another way the impact on the environment is reduced. The sun was the only source of electricity we had when I was in Jalova.
Litter picks along the beach are also incredibly important in order to restore the ecosystem. Since the Jalova staff and volunteers are the only ones allowed within Tortuguero, besides a few exceptions, we were the only ones that could clean up the garbage that washed up.
Keeping the beaches clean is important because Tortuguero is home to one of the largest nesting colonies of green turtles in the world.
The majority of my time in Jalova was spent conducting Forest Biodiversity Surveys and Canal Bird Surveys since the Jaguar Walks and Turtle Surveys hadn't begun yet. During Forest Biodiversity Surveys we would walk along a transect looking for every bird, amphibian, reptile and mammal species.
In addition to identifying the animals, we would try and record whether it was male or female, juvenile or adult, breeding or non-breeding, and what level of the forest it was spotted in.
For Canal Bird Surveys, we would canoe along transects. On our transects, we recorded the amount of birds within a species found on the canal. Other bird species found close to the canal or seen flying over were recorded as well. The data that we collected is directly related to reducing loss of biodiversity.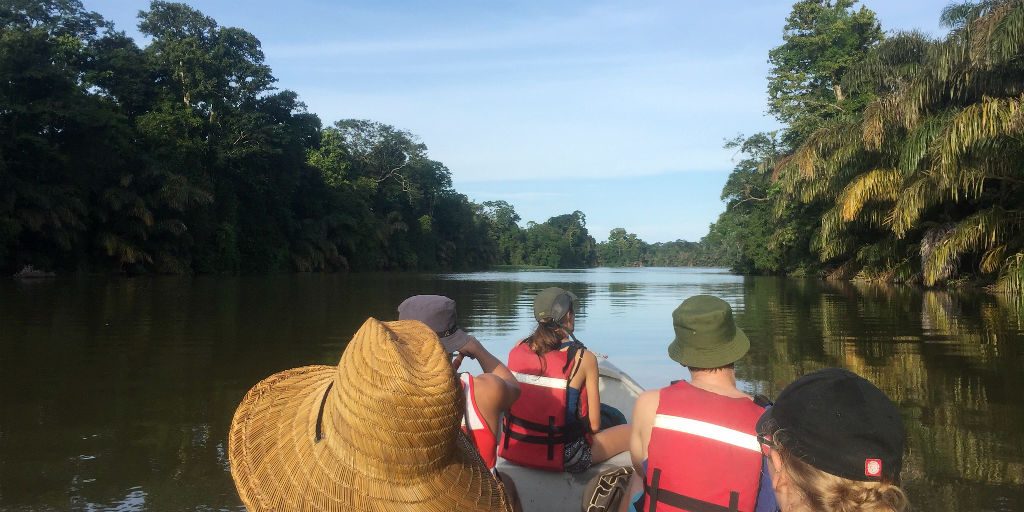 Collecting constant data over time allows us to see whether a specific species are being sighted more or less than before. The information can then be used to inform the Costa Rican Government, as well as the scientific community, of the species that are declining as well as possible reasons for the decline.
Another way the Jalova staff fulfil SDG 15 is through inspiring volunteers and interns. For example, I knew I had always wanted a career in something related to ecology and conservation biology. However, my first experience doing fieldwork was at Jalova. I realized that I have what it takes to work in the field.
I learned the importance of laughing, even when Mother Nature seems to be working against me. I'm sure many people who go to Jalova are trying to pursue conservation, thereby creating more people who want to improve SDG 15: Life on Land all over the world.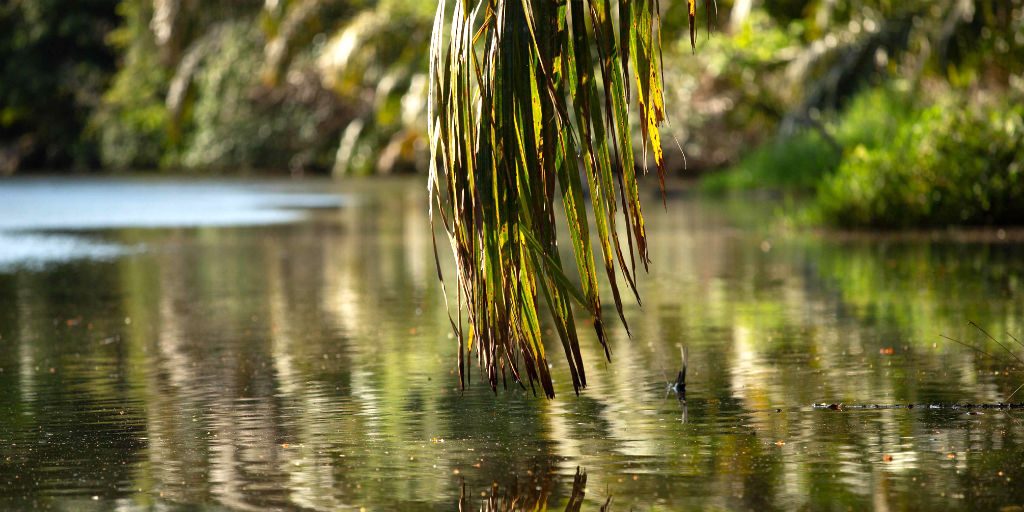 It was in Jalova where my love of birds took flight. I was so lucky to wake up each day to a chorus of songs and calls, my favourite being Montezuma Oropendola, with the crashing waves in the background.
On surveys, I would always find new bird species that I had never seen before. Even on the worst days when I didn't think we would see anything in the forest I almost always saw one bird. So you could say my time at Jalova inspired me to pursue the field of ornithology. 
When I came home I volunteered for Monitoring Avian Productivity and Survivorship (MAPS) site in Banff where I learned to set up mist nets and watched the process of extracting birds and banding them.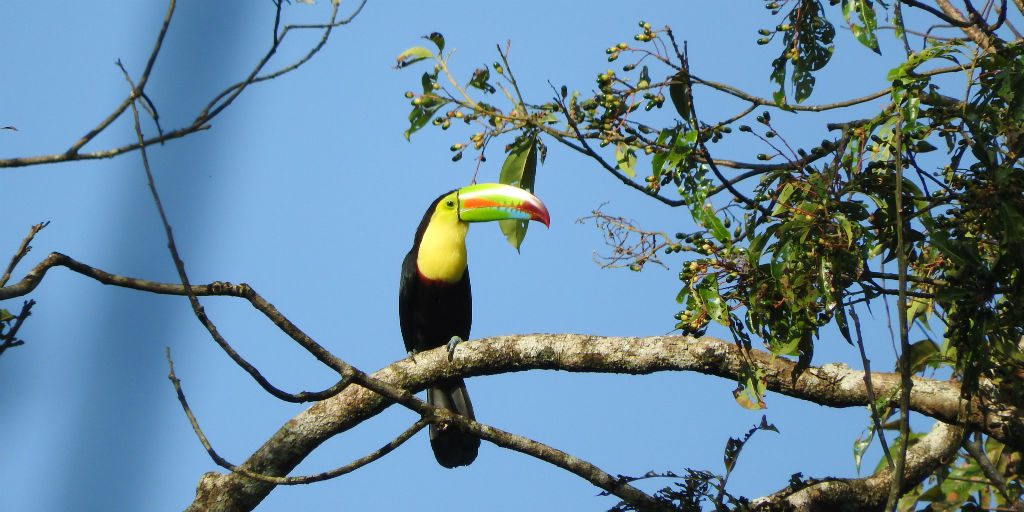 Afterwards, I was able to volunteer at Long Point Bird Observatory (LPBO) during Fall Migration. Fun fact: LPBO is the longest-running bird observatory in the Western Hemisphere! There I learned about many new eastern bird species.
Since the staff at Jalova had taught me tips on how to identify and memorize new bird species I was able to learn them faster than before. Someday I hope I'll be able to return to Jalova as a member of staff and share my enthusiasm for conservation with new volunteers. I want to inspire others the way the staff inspired me.
This story comes from GVI's Impact and Ethics report. To celebrate 20 years of work in sustainable development, we reflect on and showcase our impactful stories and data. Read the report in full.