Voluntourism bias
We decided to volunteer and visit a new country on a whim for our summer vacation, and chose Laos pretty much out of the blue. Apart from the GVI website- I had no idea what we were getting into. After talking to a previous volunteer ambassador, I slowly warmed to the idea and we were in. Despite signing up, I have to admit I had my trepidations, specially as the GVI folks insisted that I complete an FBI background check that needed to be done during working hours and had to go through a third party site with poor reviews.
Once here though, all those concerns quickly evaporated. From being picked up at the airport to the detailed orientations given by the GVI staff about teaching techniques using games and fun, to meeting such wonderful like minded volunteers from all different walks of life, both my daughter and I really enjoyed our time spent with the students and everyone else in Laos. We worked hard during the week preparing lessons and then delivering the lessons, and were free to be tourists in the evenings and weekends.
During this trip, I decided to check out what other "Voluntourism-based" activities existed apart from GVI. To my utter surprise, I found this huge negative media bias for voluntourism. It was based on a single mis-adventure in Guatemala where an organization hurt the local population to attract more tourists!
This is where I believe GVI departs from the norm. In fact, I was inspired to write this blog because my experience had been so positive. It's truly inspiring and wonderful to see all the GVI staff treat the local population and their customs with so much respect! They embody the principle of ensuring a sustainable outcome without encouraging dependency.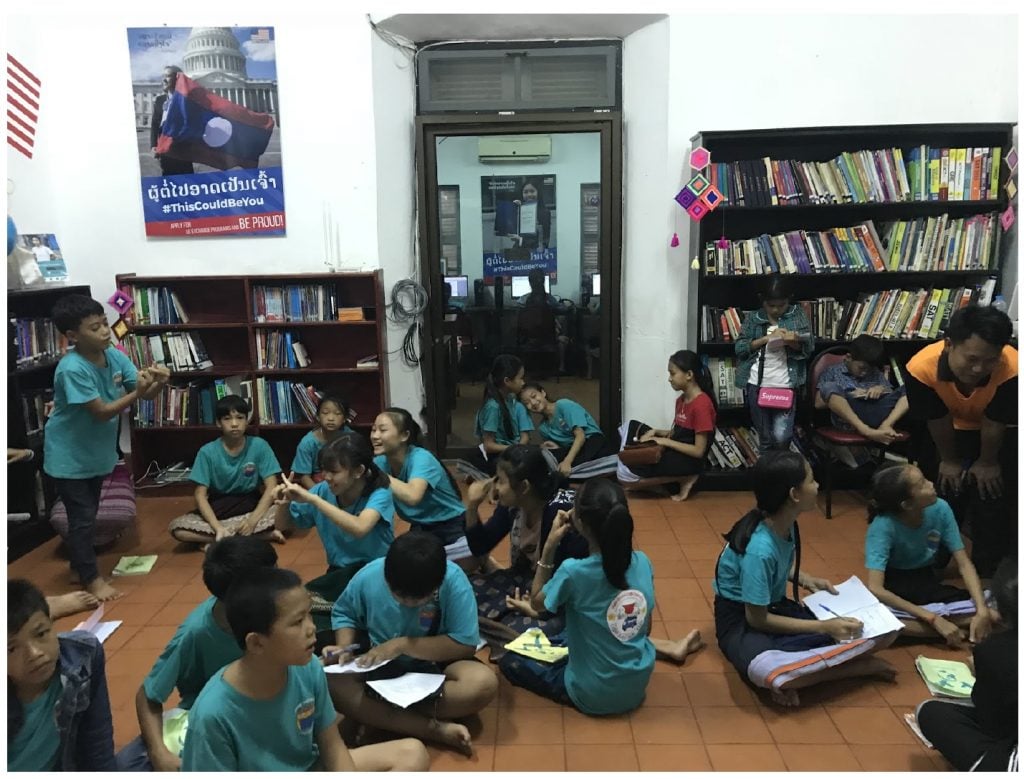 Opportunities for local students
One interesting thing was how GVI have recruited their own local students to help teach and run the organization and these become strong positive role models for the other students. They also give internships to young students aspiring to be teachers who help teach (and translate if needed), and study and prepare for University exams in their free time. Given that Laos is on the cusp of developing a tourism industry, learning English is a remarkable and simple tool that truly empowers GVI students and enables them to break the cycle of poverty that comes with their traditional sustenance farming (farming just to feed the family with no surplus to trade). Apart from teaching local students in Luang Prabang, volunteers and staff make an hour long journey (each way) to a farm where they teach other students who are not able to travel to the city. Here they work with young children, including young women who rush for classes on their lunch break and have to leave lest work calls.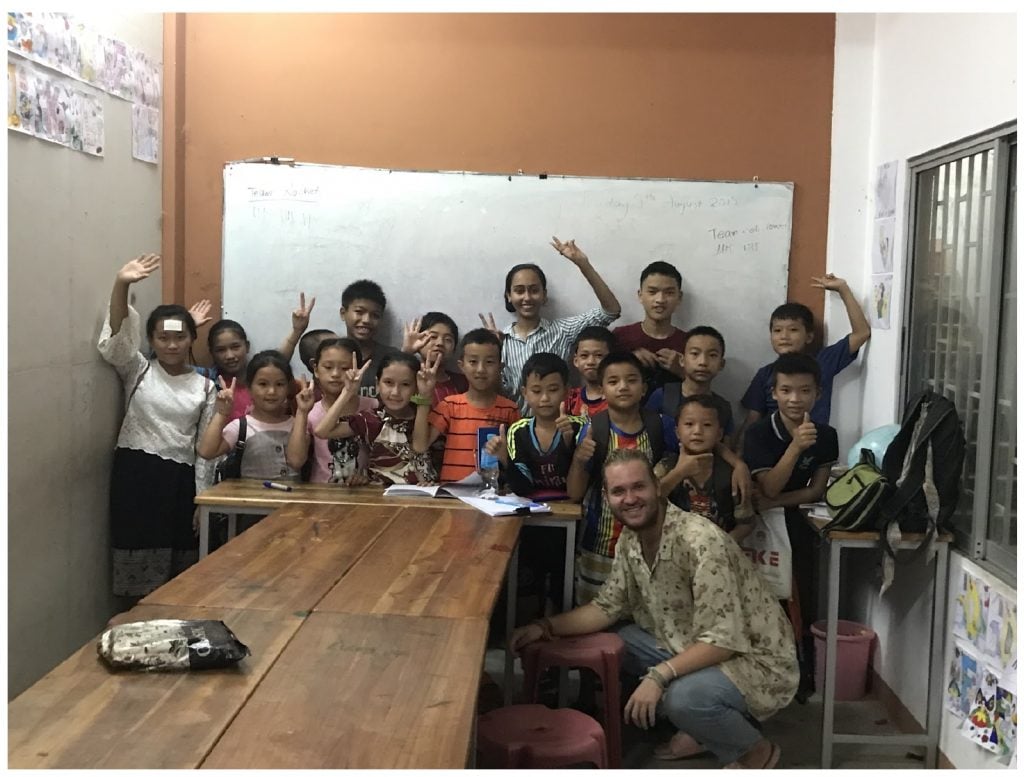 Being a scientist, I had asked a class of young women if they would like to learn any specific aspect of science/biology. They asked to learn more about menstruation. GVI staff supported and helped me develop a 3 day workshop that was very well received by the students. Similarly, when my daughter mentioned she loves Spanish and had tutored before, GVI staff immediately connected her with the students who were very keen to learn the language! I loved that they really tried to match volunteers with activities and students to get the best possible results. Both my daughter and I had a wonderful enriching experience and would recommend it highly to anyone keen to explore another culture and make a difference at the same time.
Ethical and sustainable support
While we were there, my daughter grew close to a bright young girl student who unfortunately had to leave to go back to the village to her grandmother as she wasn't well and we agonized over how we could help her. GVI staff were quite clear that any help had to be through fair and sustainable me  ans that enabled self-dependency. We said our goodbyes to her but GVI assured us that when she is old enough to come back, we, as past volunteers, could help her get a GVI scholarship. I believe this is exactly why GVI succeeds while other voluntourism endeavors fail –– they refuse to pander to the notion of the savior complex. In the ten hours of training incorporated into our schedule, they stress the value of the student-teacher relationship and prohibit volunteers from giving gifts or promoting the idea of the "generous" foreigner.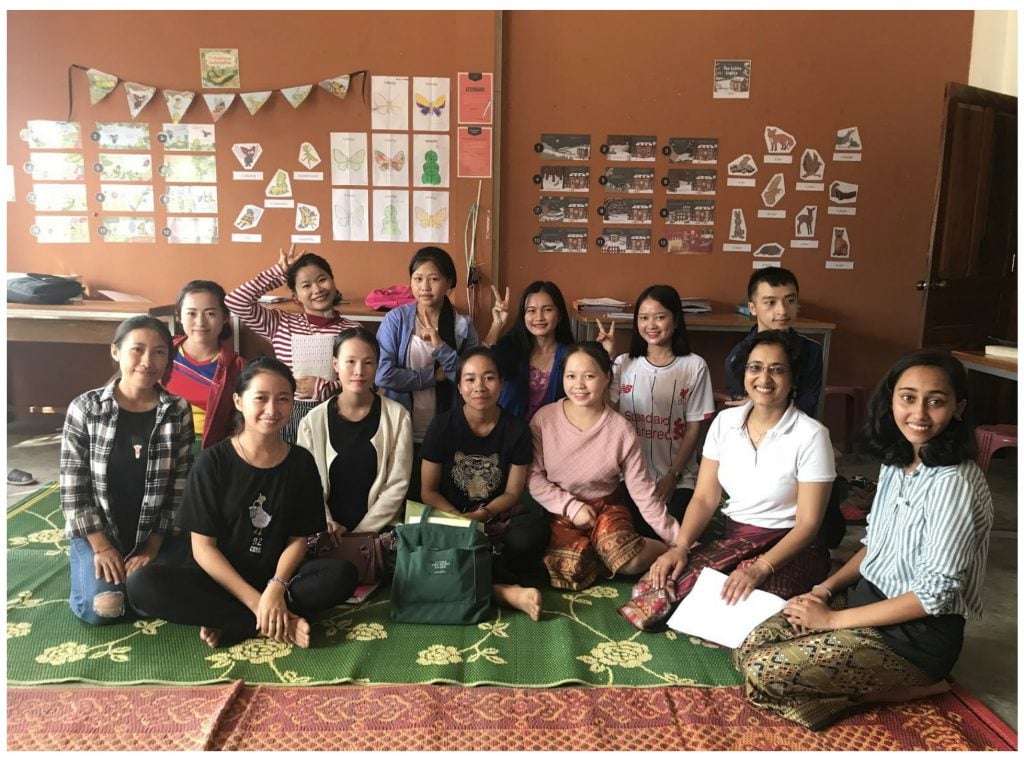 By teaching all levels of students in Luang Prabang and commuting daily to the farm, the committed and dedicated GVI Laos staff really adhere to their principles of Ethics and Empowerment.