Original photo: Aussie Assault
Have you begun to get itchy feet? Do you want to do something different? Or perhaps you feel like something needs to change?  
If you've been asking yourself these questions, maybe it's time to pack your bags and fly to Mexico to volunteer. And we are going to tell you why.
Volunteering can change your perspective
When your life just doesn't seem to be working, sometimes all you need is a geographical adjustment.
Why Mexico? Well, not only does this country have a rich and diverse history, it has 68 official languages, and is ranked as the second most happy country in the world by the Happy Planet Index. It is also the origin of both Tequila and Mezcal.
Travel to the Mayan Riviera, which is part of the Caribbean coastline of the Yucatán Peninsula. Here, you'll find what some consider absolute paradise.
Original photo: Noticaribe
Puerto Morelos is a beautiful town in this region, with white sandy beaches and seemingly endless sunshine. It's also the base of GVI's operations in Mexico, where participants have the opportunity to not just observe, but experience a different culture, and to help make an impact.
In collaboration with local partners, organisations such as GVI provide the chance for volunteers to participate in sustainable community projects, such as volunteering with children or supporting community development.
This chance to work on community-driven projects is a unique opportunity to share your perspective of the world and to try and understand someone else's.
You can experience another culture
Yucatán is a treasure trove of Mayan culture, marine adventure and archaeological wonders.
If you're a fan of ancient history, then you can visit the impressive sight of Chichén Itzá, one of many Mayan historical monuments in the region. This incredible ruin is only about two and a half hours away from Puerto Morelos by bus, so is an easy trip to do in a day.
Continue following the footsteps of the ancients, and climb to the top of the Coba ruins. You'll be rewarded with an impressive aerial view of the surrounding forest. Copa is located a short distance from the town of Tulum and right next to two lagoons called Lake Coba and Lake Macanxoc.  
If you prefer to travel a bit more off the beaten track you can visit the town of Tulum itself. It boasts its own set of Mayan ruins and also has one of the most beautiful, white sandy beaches you can find in the area.
You can try something new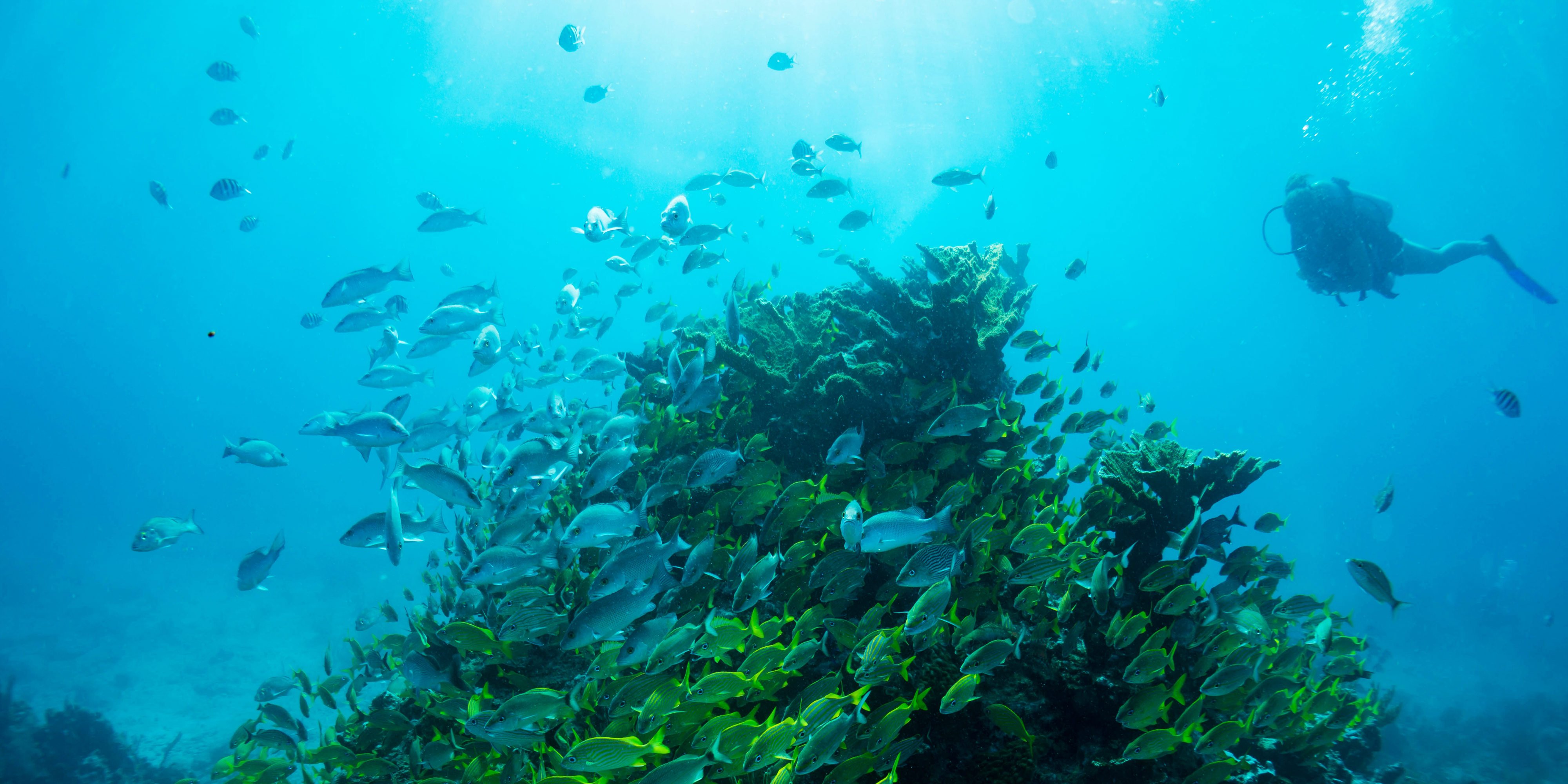 Do you want to learn to dive? One of the most popular places to do so is the beautiful Caribbean Sea. You could even take it a step further and join a marine conservation program. Here you will learn about and help to protect Mexico's Mesoamerican Barrier Reef System.
Between surveying the health of coral reefs, or monitoring fish populations, you could swim or dive in the impressively large network of interconnected cenotes (freshwater underground rivers and caves) found throughout the area. Some even have turtles.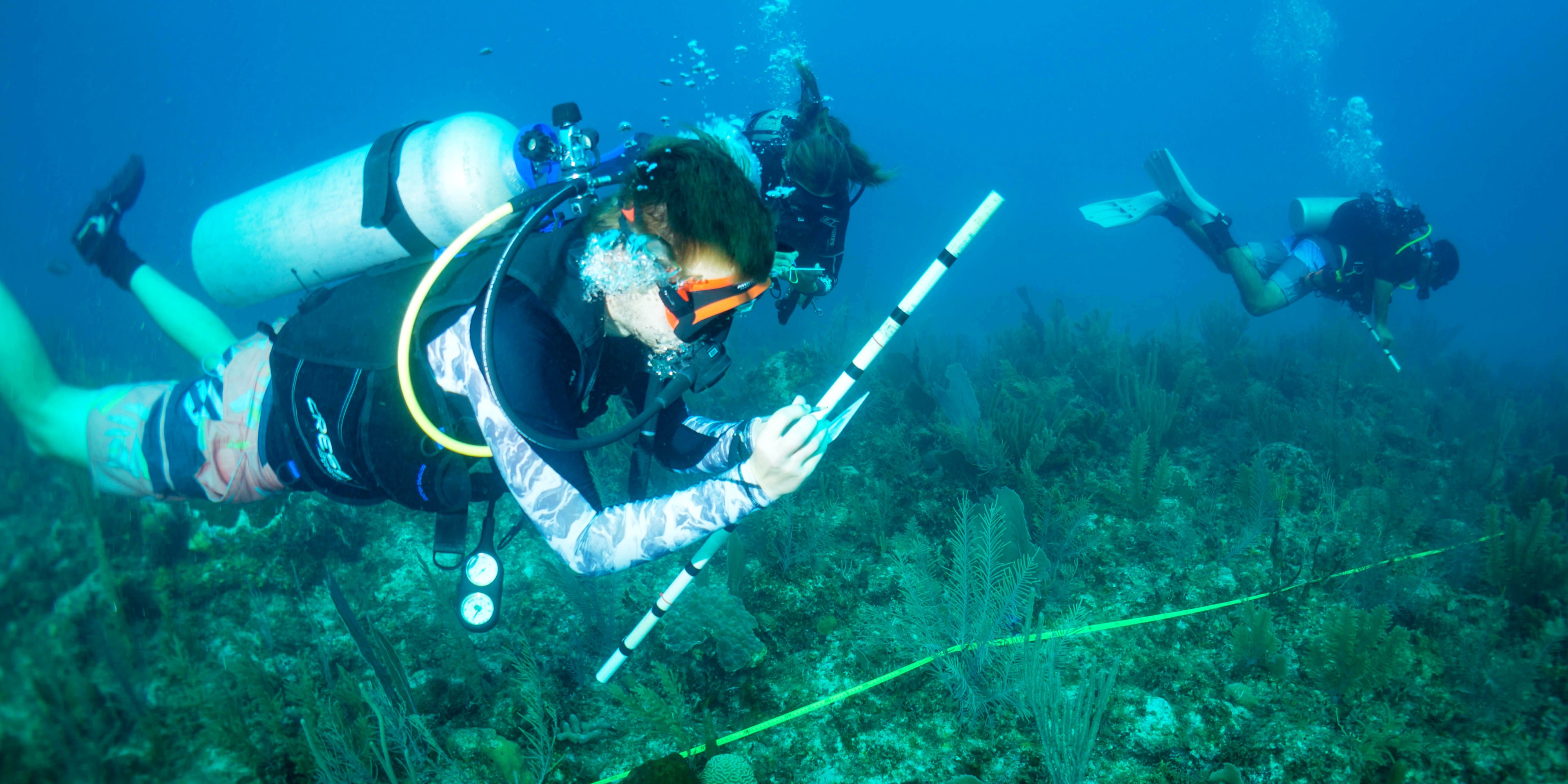 You can learn a new language
Spanish is one of the most widely spoken languages in the world today. What better way to learn Spanish than by being in Mexico? Not only is this a valuable skill but it's also great for your brain and your general wellbeing.
If you are learning Spanish while participating in local community projects, even better! This type of immersion is believed to maximise the rate of learning, meaning you will acquire the language more efficiently. Such a skill would be invaluable both for your personal and professional development.  
Familiarity with Spanish also means you will be able to communicate with local communities in their own language, enhancing the rich cultural exchange you can have while living in another country. But most importantly, this also means the development work you'll be engaged in will be all the more impactful.
So what's next?
We have only mentioned a handful of reasons why Mexico should be your next travel destination. If you are looking for an adventure or for a chance to be part of making a difference, Mexico is the place to go.
So the only real question is, "What's standing in your way?" The answer? Nada! Get in touch with the GVI team today.