Volunteering in South Africa is a chance to make a difference, from community development to conservation, while encountering a wildly diverse country.
From the deep blue of the Indian Ocean to the burnt orange of the Kalahari Desert, and the lush green of the Garden Route, South Africa is alive with colour. Dramatic scenery is a constant backdrop for safaris and cities alike. This is a country jam-packed with adventure.
Yet the extraordinary landscapes and wildlife are threatened by poaching and other environmental challenges. And behind Cape Town's lively exterior, inequalities in education, income, and gender equality simmer.  
Volunteers drawn by the promise of the outdoors can contribute to sustainable development. Make your trip to South Africa count by exploring programs in these four key areas.
Volunteer in education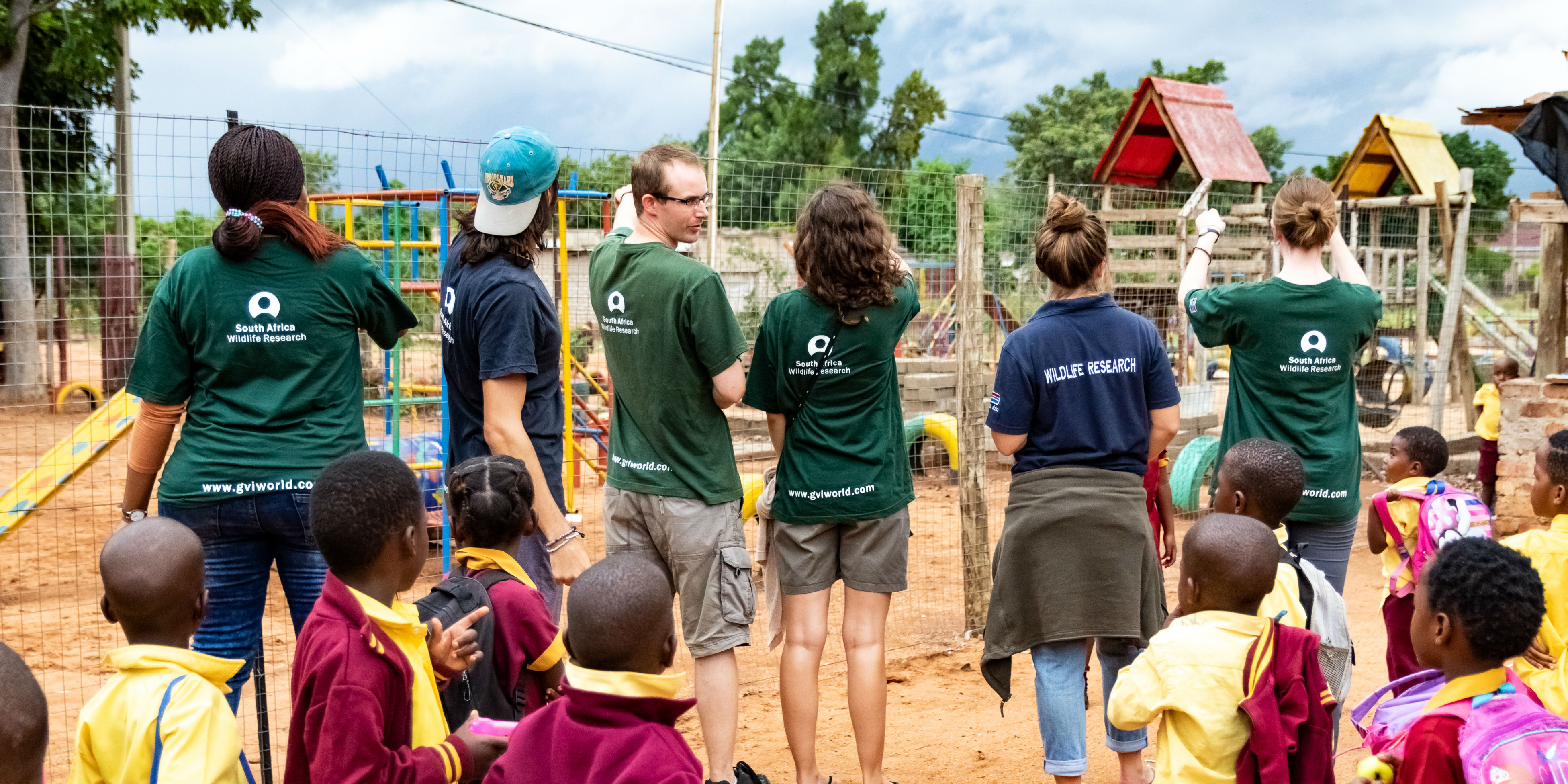 Education in areas with fewer resources in South Africa is still plagued by a lack of teachers, infrastructure, and community support. The result is poor attendance and high illiteracy rates.
In South Africa, 16 percent of children aged between five and 14 are not enrolled in school, say reports from the Organisation for Economic Cooperation and Development (OECD). Only six percent of learners made it to tertiary education in 2017. A  startling 27 percent of learners who have been going to school for six years cannot read, according to The Economist.
Education is a crucial part of community development. Volunteers can play an important role in planning and delivering educational workshops and classes, making sure as many community members as possible have access to quality education.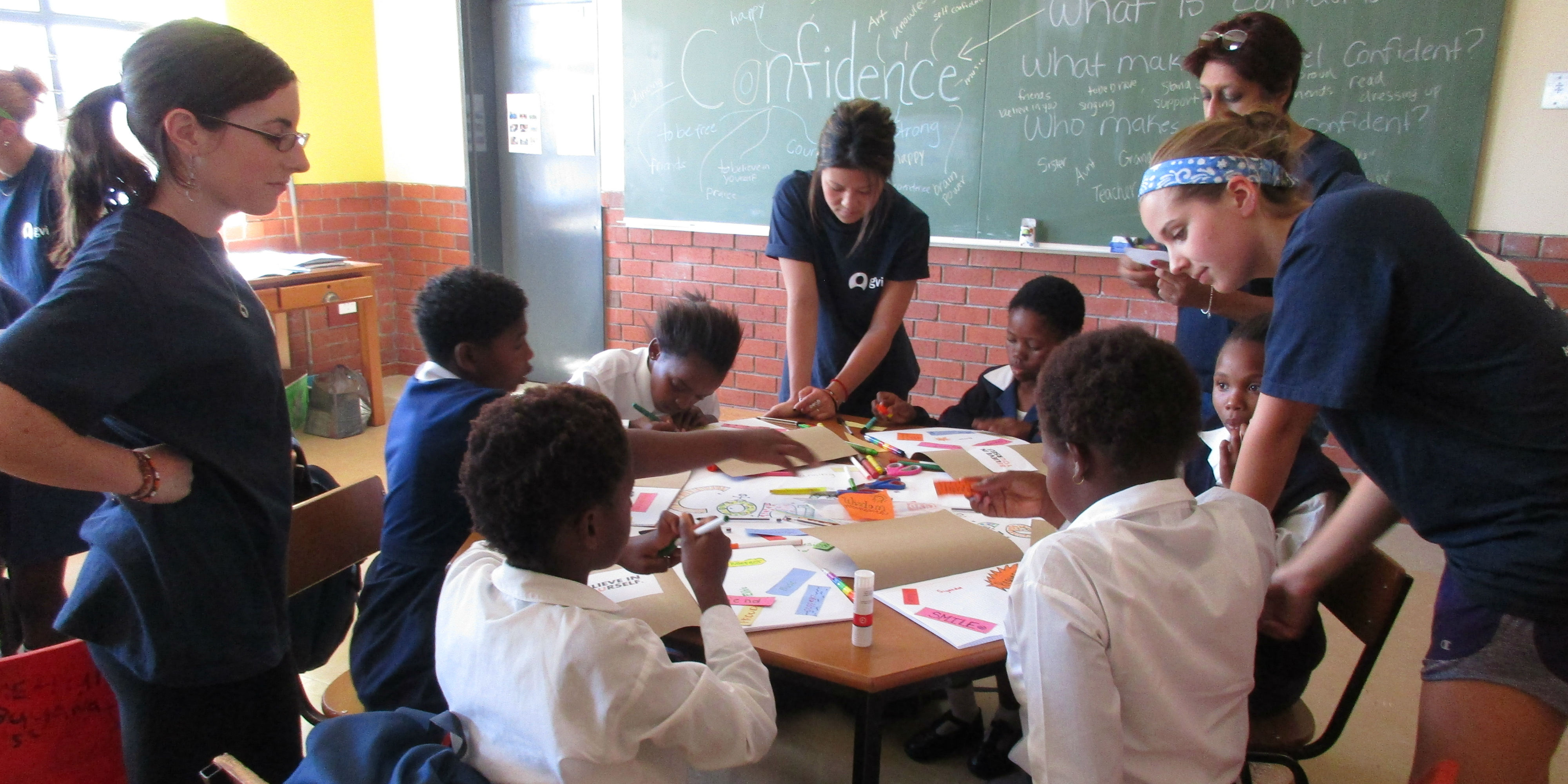 Although GVI does not support orphanage volunteering, you can still get involved in volunteering with children in educare centres in South Africa. Engaging in games, or arts and crafts is enriching and fun for children. It helps develop social and problem-solving skills, among others.
Literacy and numeracy programs are important for children. In township areas, where living conditions are typically harsher, these programs provide additional support where educational resources are scarce.
Mentoring students in one-on-one sessions can help to boost students' skills and confidence. This hands-on approach establishes a deep cultural exchange between volunteers and their students.
Volunteer in wildlife conservation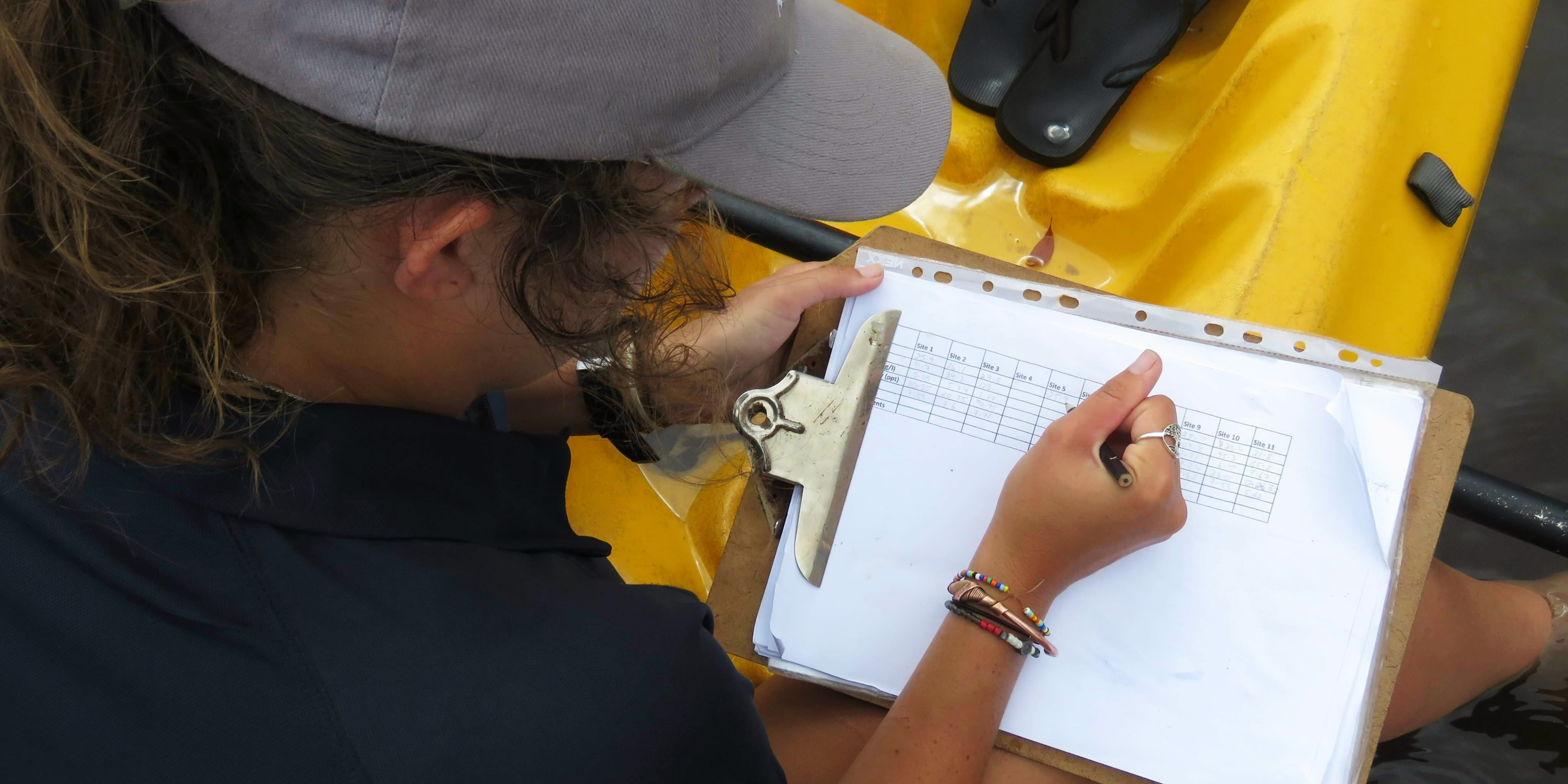 Home to a vast array of wildlife, conservation projects in South Africa abound.
Research is an important aspect of wildlife conservation. Through GVI, volunteers and interns can gain practical experience collecting data, carrying out surveys, and learning tracking techniques. These skills can be applied to protect some of the most impressive animals on the planet.
South Africa has the largest population of rhinos in the world. The high numbers of this precious creature mean South Africa is a target for poaching activities. The number of rhinos lost to poaching between 2007 and 2014 grew by an unprecedented 9,000 percent, reports Save the Rhino.
Rhino conservation requires innovation, and GVI helps to protect and conserve rhinos with a rhino poaching awareness program.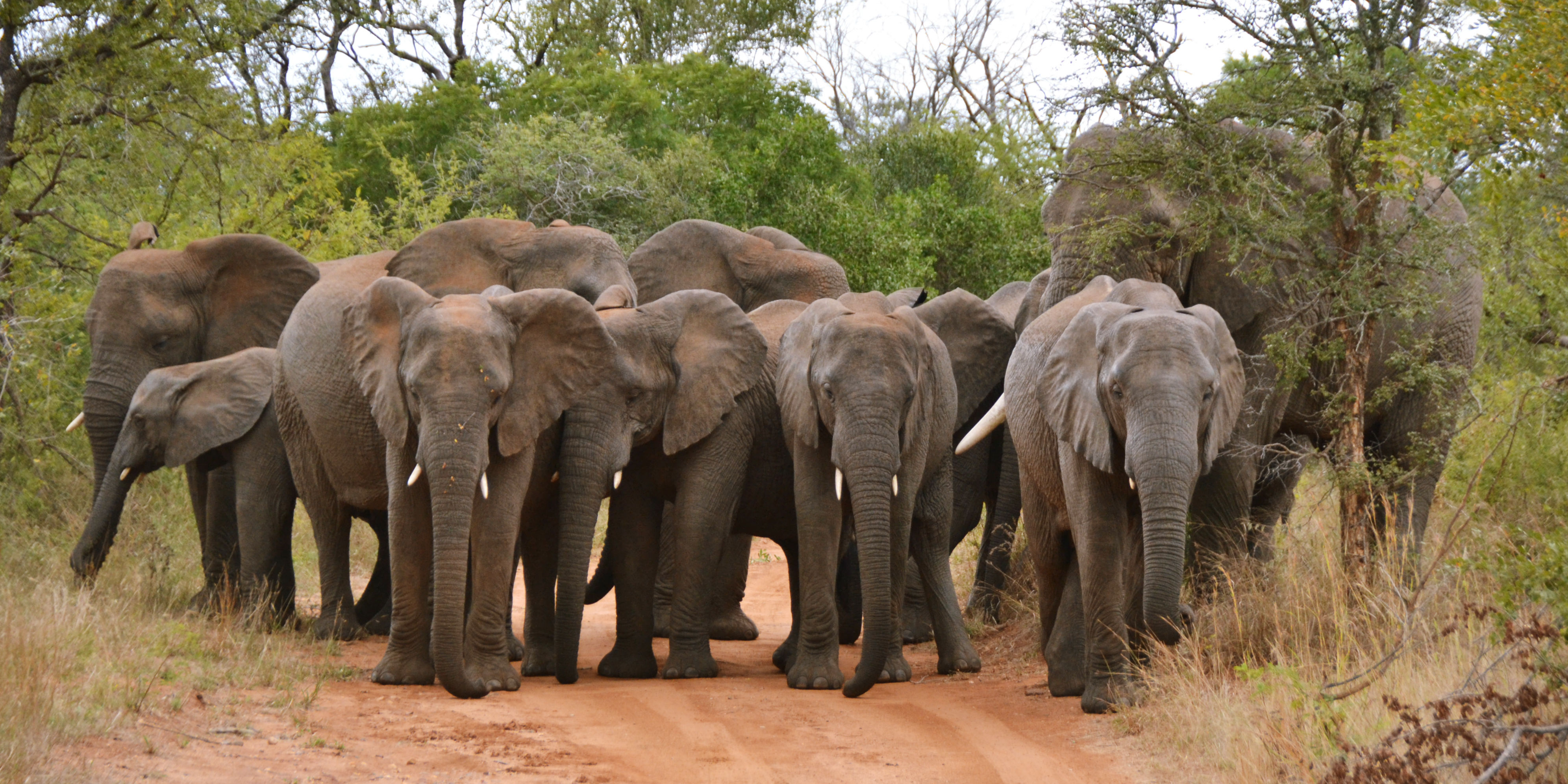 Elephants are another vulnerable species. In a partnership with Elephants Alive, GVI enables volunteers to participate in critical conservation research of these giant animals. Tracking elephants through the bush and recording data on their behaviour and impact on native flora is a much more immersive and meaninglful experience than any safari.
Cheetahs, the world's fastest land mammal, are classified as near-threatened. Habitat loss and poaching have cast this big cat's future into uncertainty. In order to protect them, we need to learn more about this elusive beauty. GVI's cheetah conservation project examines their hunting and feeding behaviour, meaning you'll get to see these incredible predators in action.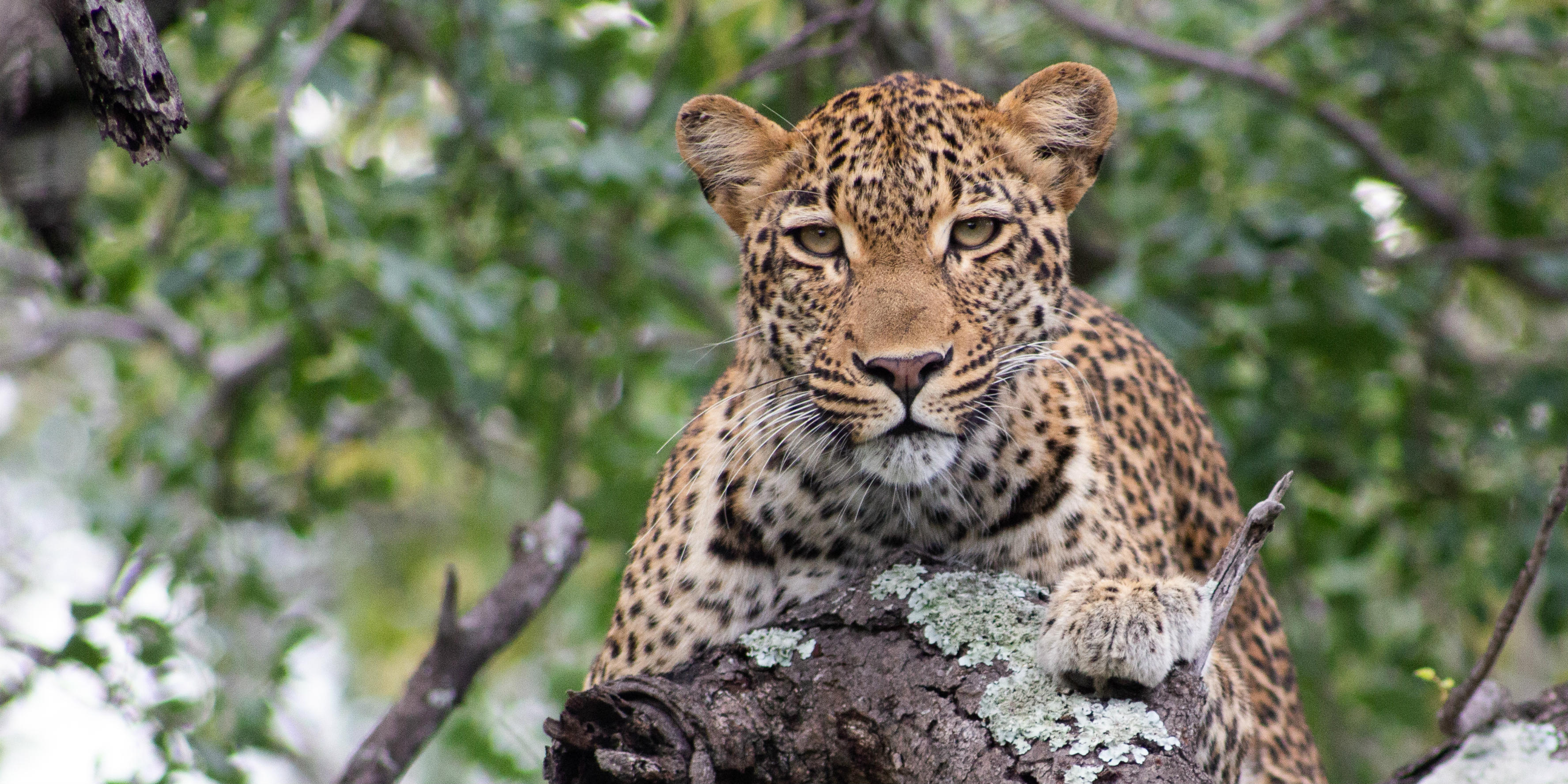 Volunteer in women's empowerment
Gender inequality still exists in South Africa. The majority of people living in poverty are women. Many girls in lower-income areas are still denied adequate education, meaning more women are illiterate than men. Fewer opportunities for skills development means fewer options for employment, which continues the cycle of poverty.
The United Nations Sustainable Development Goal (UN SDG) five, closing the gender gap, is addressed by GVI's women's empowerment projects in Cape Town. You can assist in disrupting the cycle of intergenerational poverty by helping to educate women and offer support as they gain the confidence and skills to find their own employment.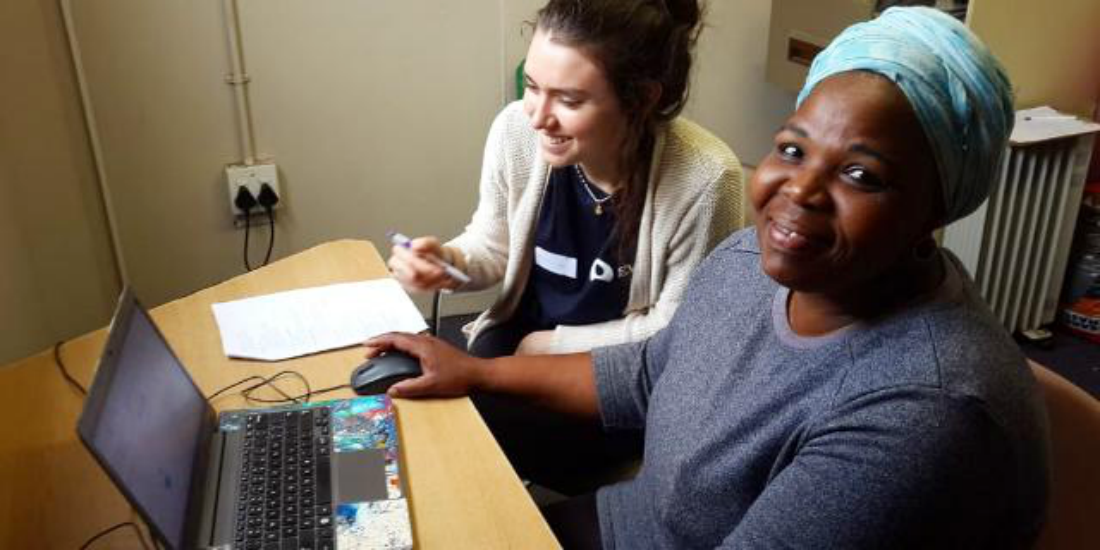 When women are given equal access to education and employment opportunities, entire communities benefit. As women's incomes increase, infant mortality rates are reduced and children stay in school for longer, which in turn gives them greater access to further education and a better quality of life.
By supporting women in townships, where gender discrimination is still present, you can be a part of a sustainable and long-term solution to inequality.
Volunteer in business and micro-enterprise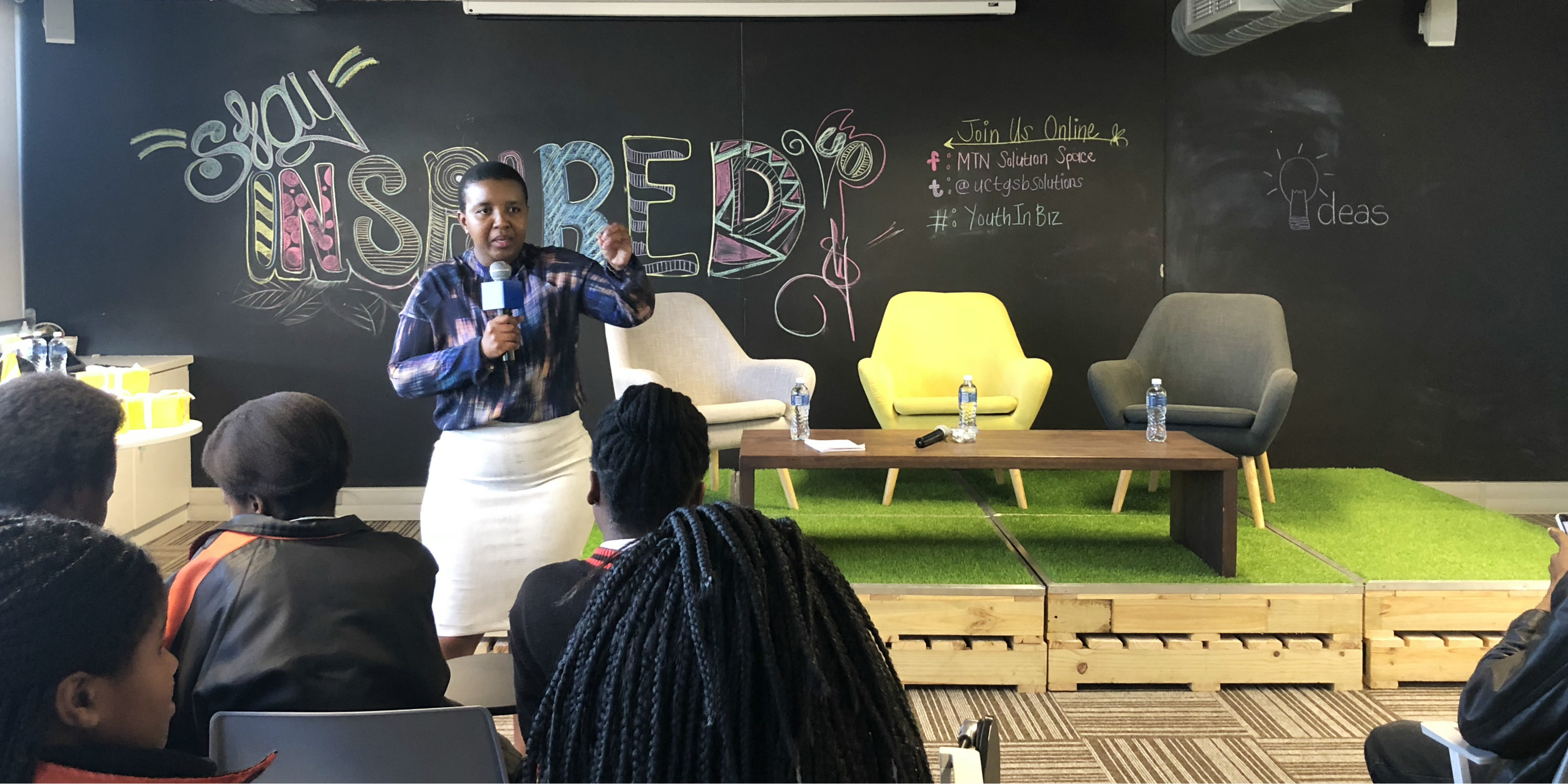 Community projects in South Africa are pivotal to ensuring that future generations have more opportunities, helping to reach the UN SDGs of quality education, reduced inequalities, and closing the gender gap. Teaching business skills to community members can help them become successful and independent entrepreneurs.
Volunteers can join South African people as they gain micro-enterprise skills through business management internships. You'll teach practical business skills through mentorship sessions, and be a part of empowering South African entrepreneurs while you develop your own leadership skills.
You could also partner with already established entrepreneurs and help to guide accounting and finance decisions. This type of volunteer work in South Africa is a great way to support local startups as you hone your organisational and analytical skills.  
South Africa has both adventure and sustainable development projects in spades. Dig into a meaningful program and browse more of GVI's volunteer opportunities in South Africa.