Sunrise diving. Turtle nesting.  Lemon shark tagging. Kick-off your marine and field conservation career while experiencing unique island life in Seychelles.
As morning light creeps over the ocean, you could be kitting up for your first dive of the day on Cap Ternay, GVI's main base on Mahe island. As an Open Water or more advanced diver, you will feel the magic of being part of a passionate conservation dive team working to protect these pristine waters.
If you venture to the smaller, more rustic, Curieuse island, you will share your home with one of the largest giant tortoise colonies. You'll also gain unrivalled field experience in one of the world's richest and most diverse ecosystems. 
Whether you're interested in gaining PADI dive qualifications, on-land terrestrial field experience,  joining one of our under 18 or internship programs, Seychelles offers a huge choice of volunteer opportunities.
Crucial dive conservation in Mahe's Baie Ternay Marine Park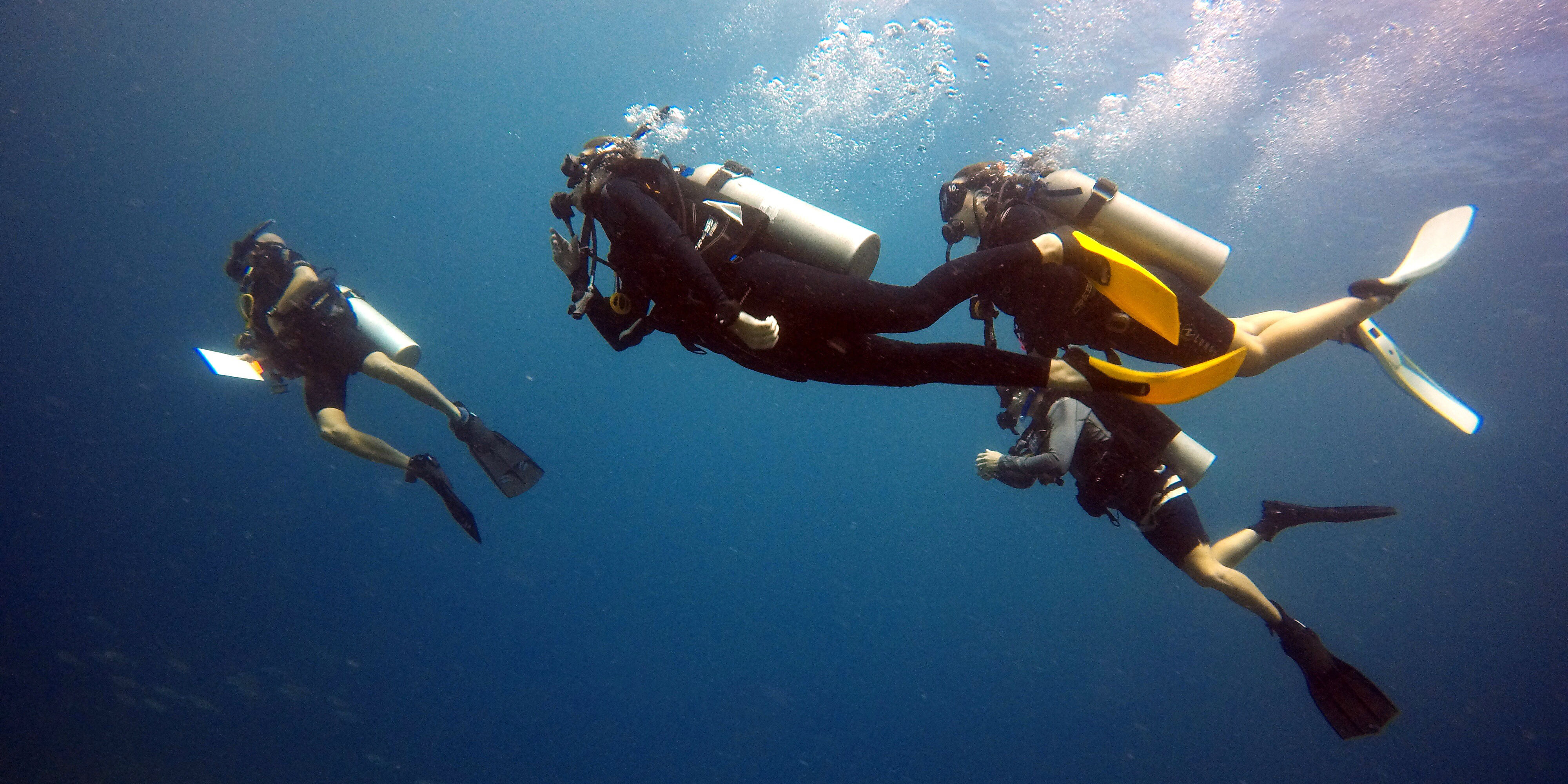 Daily diving adventures include coral reef surveying, whale shark spotting, and plankton sampling. You'll learn to identify tropical fish, coral species and "mega fauna" at specified dive sites. 
As you do this, you'll provide vital data to the local government to help protect these granitic islands and their marine life. You will also contribute to worldwide ocean conservation and coral bleaching research by CoralWatch, Australia and Project Aware.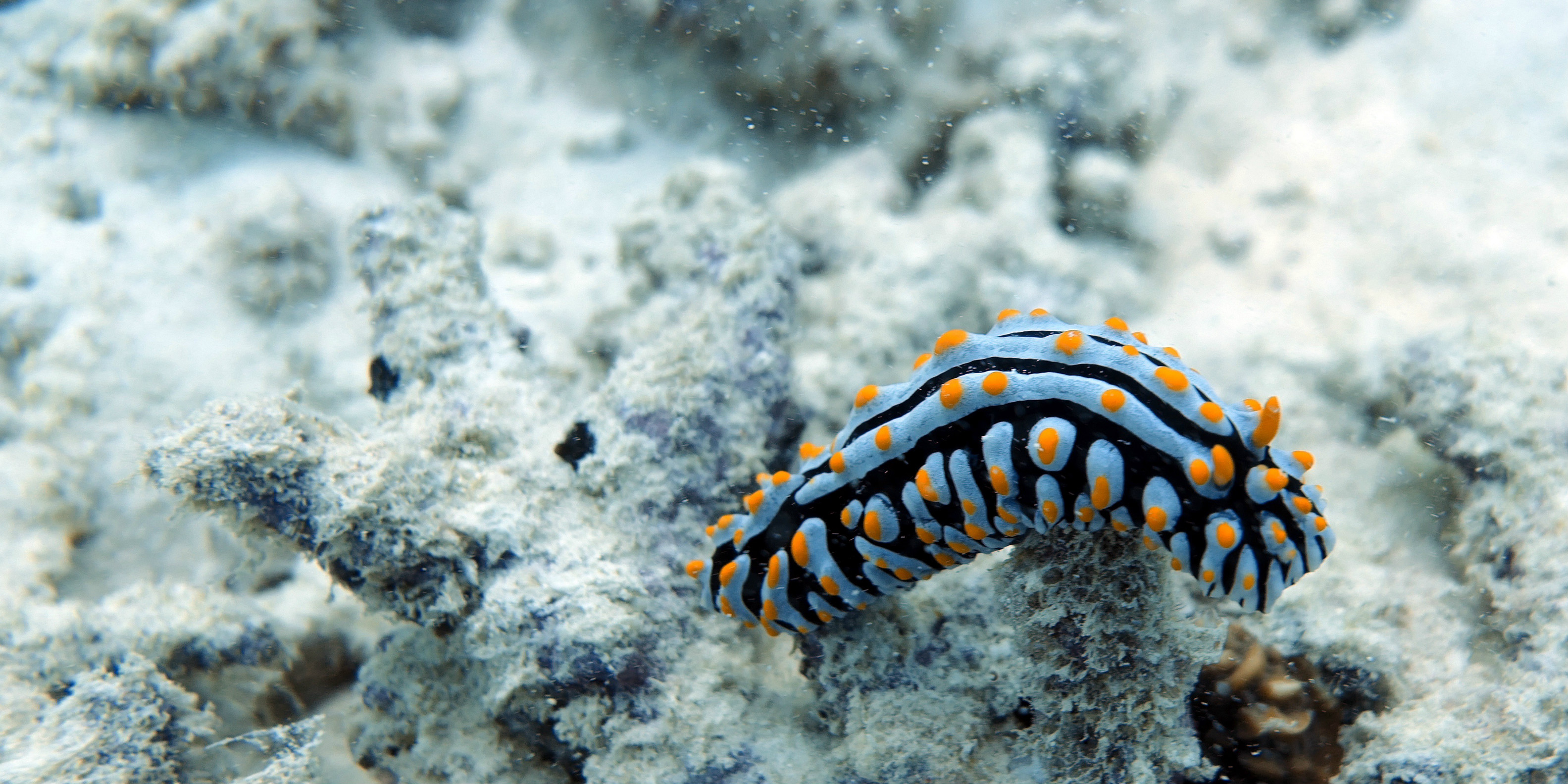 Diving becomes a passion. Spotting dolphins, turtles, invertebrates and corals in their natural environment just generates excitement for more. You can work towards your PADI Rescue Diver or PADI Divemaster qualification and choose to stay longer, gaining more dive experience in the sustainable tourism industry.
Read more: Which scuba diving qualifications can you get while volunteering abroad?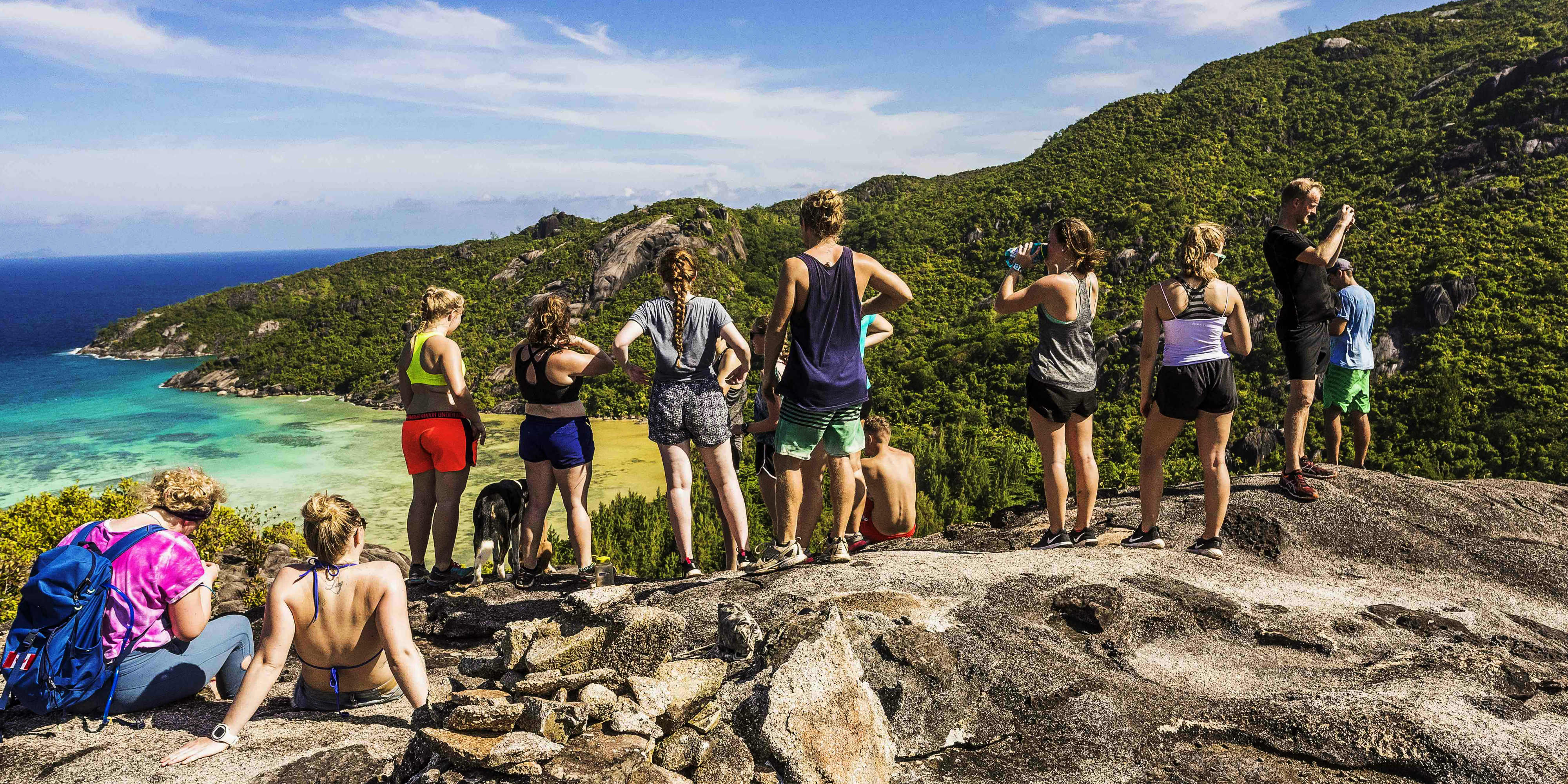 GVI's camp at Cap Ternay, next to Baie Ternay Marine Park, provides a real sense of community in this unspoiled pocket of the island. You will enjoy plenty of rest time to swim, snorkel or hike up the stunning Cap Matoopa to get your own bird's eye view of the marine park.
When you live on Mahe, the largest of Seychelles' 115 islands, it's easy to travel to other islands. In their spare time, many volunteers visit Praslin, home to the UNESCO Vallee de Mai National Park. La Digue offers time out on one of the most beautiful beaches in the world, Anse Source d'Argent. Alternatively, fly north to Bird Island's private bird sanctuary and nature reserve.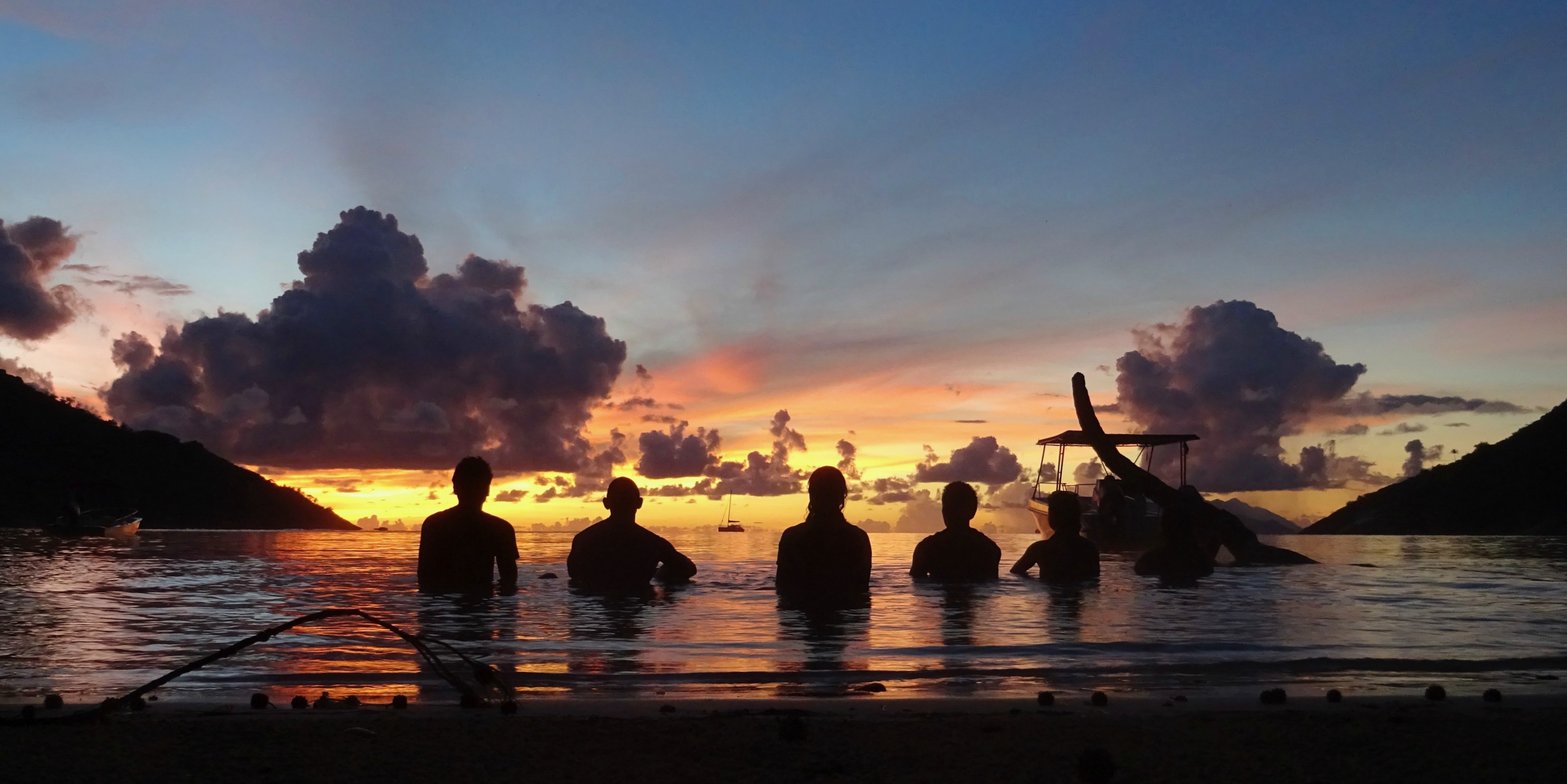 Vital terrestrial conservation on uninhabited Curieuse island
Curieuse is one of the smallest, but botanically richest islands in Seychelles. It is home to over 200 giant tortoises and the Coco de Mer plant (with the largest seed on earth). 
You'll explore the abundant mangrove ecosystem and endemic Coco de Mer forest and work in collaboration with the Seychelles National Parks Authority (SNPA). This offers unique specialist field experience.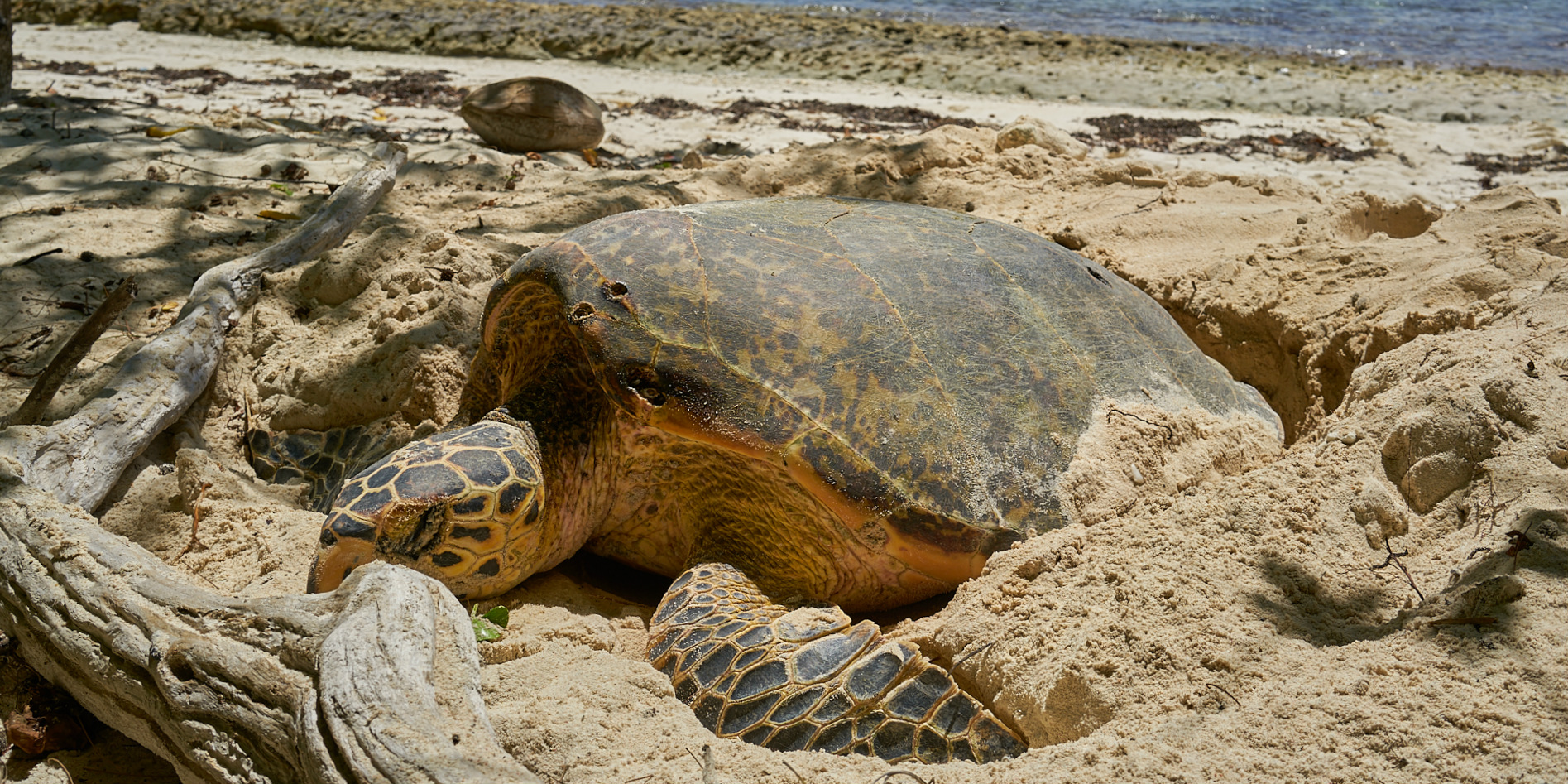 You'll spend daily life surveying the precious flora and fauna. You will monitor green and hawksbill turtle nestings, search for sightings of the rare Seychellois Black Parrot (only found on Curieuse and Praslin island) and explore the vast coral reef for fish and other marine life. 
GVI's basic and historic camp on Curieuse is metres from the ocean, offering a spectacular wake up to nature's ecological diversity every morning. You will learn to cook outdoors and work together to build, maintain and enjoy sustainable living on this uninhabited island.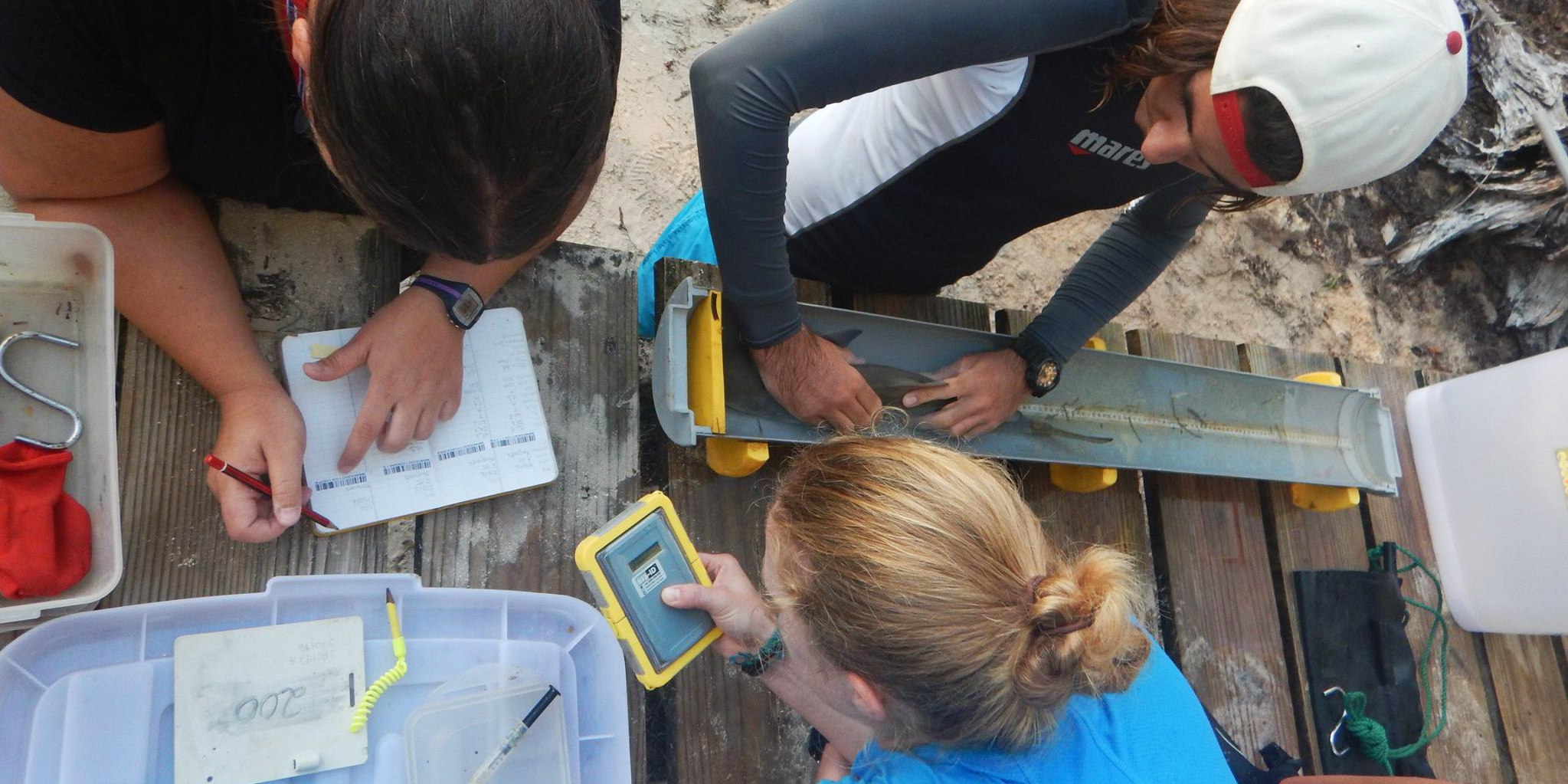 Whether it's a step into conservation, a volunteer holiday, career break or simple curiosity about these extraordinary islands, find out how you can make a difference in the Indian Ocean with GVI this year.
Emily Shelton is an intern at the GVI Writing Academy. The Writing Academy is a skills-development program that pairs development editors with budding travel writers. Learn more about the program here.