Whether you're a Nepal novice or have visited this icy terrain to trek before, we've got you covered. In this article you'll find a route to match your level of experience before you go volunteer and trekking in Nepal.
Nepal is well-known for its trekking, as the extreme diversity of terrains in the Himalayas offers a variety of different routes. The famous Mount Everest is just a small portion of what there is to see when trekking in Nepal. 
People have varied abilities and levels of fitness, with not everyone capable of trekking the impressive beast that is Mount Everest. That's why we've categorised some of Nepal's best treks by level of difficulty, in the hope of making it easier to choose your Nepal trekking route. 
Of all the major treks in Nepal, the Annapurna sanctuary trek is one of the shortest, taking just ten days to complete. This by no means makes it the least interesting. In fact, trekking Annapurna allows you to get up close and personal with some of Nepal's biggest and most impressive mountains, without the worry of serious altitude sickness.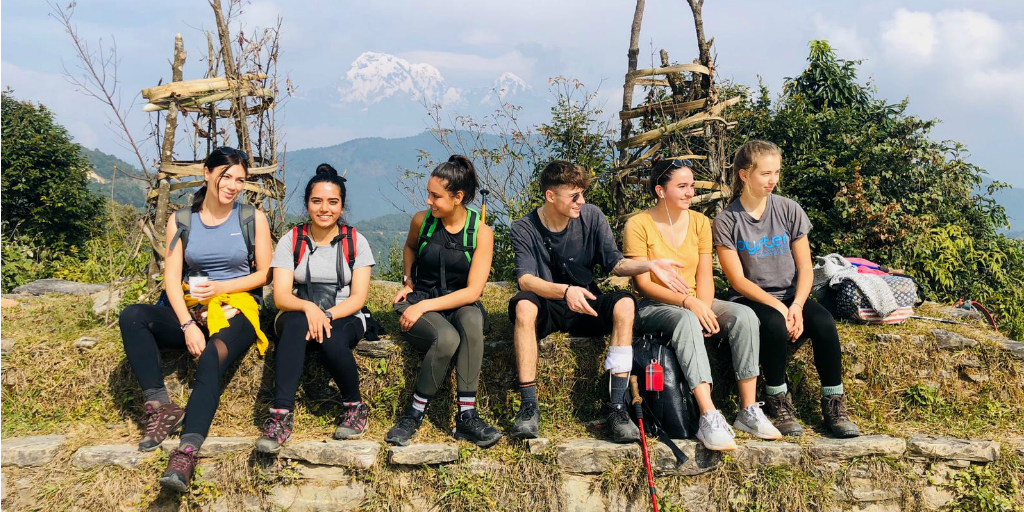 Also known as the Annapurna base camp (ABC) trek, the diverse beauty of the Himalayan scenery on this trek will leave you awe-inspired and flawed by nature. 
The first few days of trekking will be spent surrounded by a romantic rhododendron forest, gently transitioning into a path surrounded by rice paddies, gorges of lowland bamboo and mighty green forests. 
On the final few days of the trek, the narrow path opens up to the more alpine parts of the mountain. And you arrive at the foot of the Annapurna peaks, 4,130 meters above sea level, to the snowy scenes you probably imagined when you first thought of taking on a Himalayas trek.
During this ten-day trekking experience, you will walk through villages and stay in traditional tea houses, where you get to live with and experience the life and cultural practices of the local Nepali people.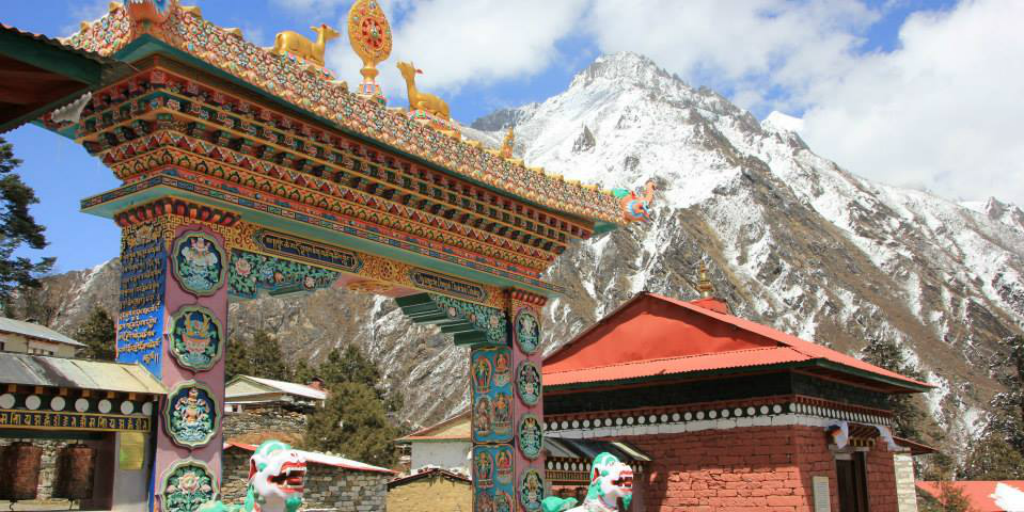 Here, you can share stories with fellow hikers and listen in amazement as your guides impart their knowledge and tell the tales of previous expeditions. Although trekking in Nepal without a guide is a possibility on this route – even for beginners – the knowledge and advice provided by guides makes the journey a lot safer and more enjoyable.
The best time to trek to the Annapurna sanctuary base? In October, right after monsoon season, when you can expect clear-skied mornings showing off the panoramic snow-covered mountains, and evening skies filled with stars. 
Don't leave Nepal right after your trek. Instead, make the most of your time by volunteering in Nepal to make an impact and contribute to sustainable tourism efforts in Pokhara. 
Here, you can help contribute to the development of Nepal by assisting on programs to improve education, gender equality, public health, as well as economic and professional development.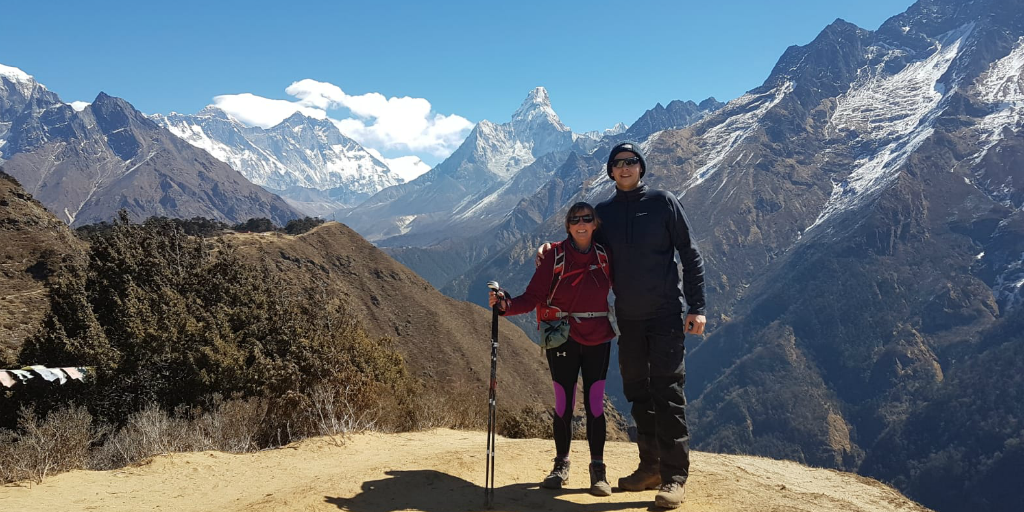 At 5,380 meters above sea level, Everest base camp trekking is not for the novice hiker. This hike, although still suitable to tackle without the help of guides, comes with a much larger risk of altitude sickness than some of the easier treks in Nepal. 
This epic adventure starts in north-eastern Nepal in the town of Lukla before moving on to the villages and rest points of Phakding, Namche Bazaar, Tengboche, Dingboche, Lobuche, Gorak Shep and finally, the base camp of Mount Everest. 
For those opting out of carrying dull dehydrated foods for the entire duration of their trekking in Nepal experience, there are a number of generous tea houses located at each of the rest points. Most of these will offer up a hearty helping of dal bhat – a rice, potato and watery lentil-type curry – and greens to keep you going until the next meal.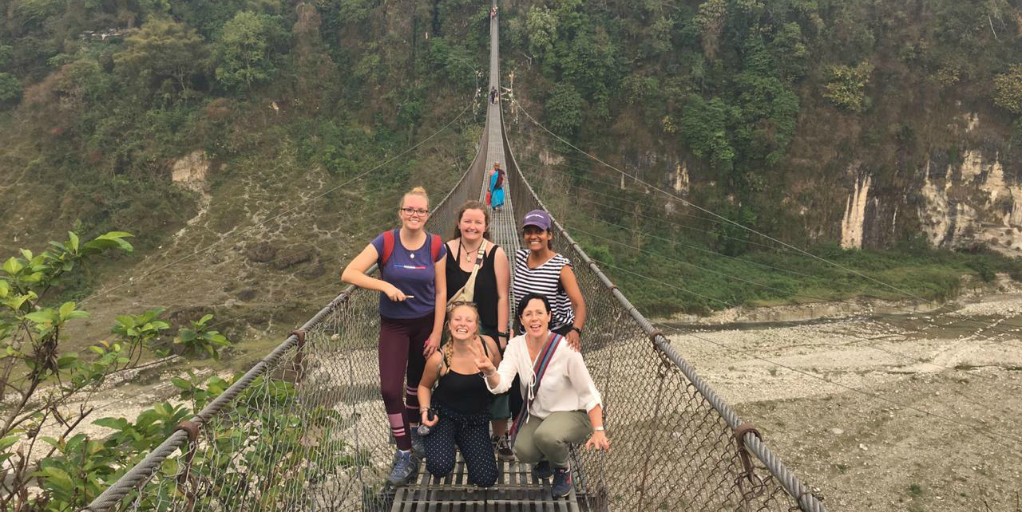 "Dal bhat power 24 hour" is a popular catchphrase that accompanies the meal. The saying is common among regular trekkers as dal bhat fuels the body with the strength and energy needed to tackle those long trekking days. 
You'll face your fear of heights on this trek, after tackling the numerous suspension bridges that tower high above rivers along the route. 
Towards the end of this trek nothing will cross your path except yaks, loose rocks and the howling arctic wind weaving in and out of mountainous curves along the route. This is because nothing else can survive at these below-freezing temperatures, sometimes below -25 degrees Celsius.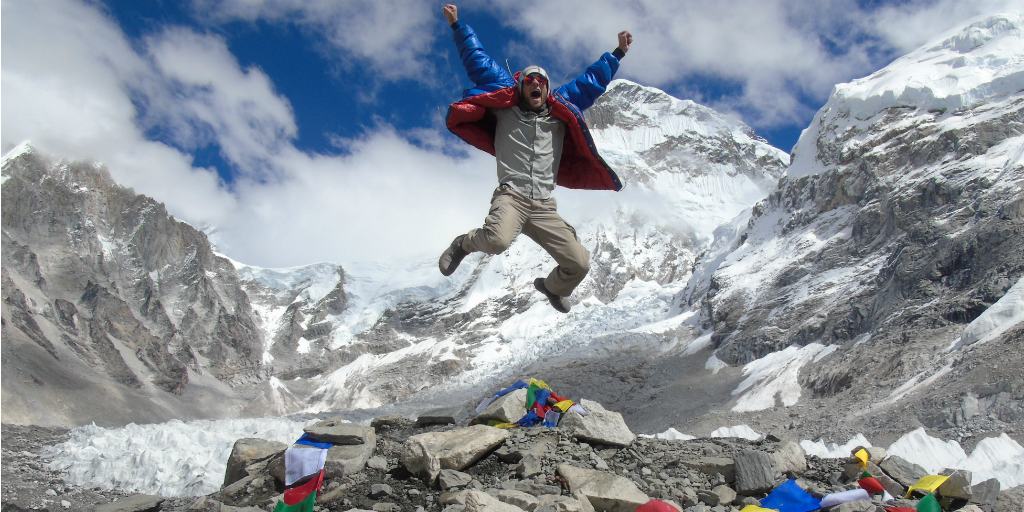 Once complete, you'll be left humbled by the impressive peaks of Mother Nature with increased respect for the Sherpa people, mountain climbers and hikers who tackle these giants daily.
There are two main trekking seasons to take on Everest base camp, in the autumn months between October and November and again in Spring between April and May. 
Enhance your trekking to Everest base camp experience by joining volunteer efforts to improve on the development challenges faced in Nepal as well as contribute to on-going sustainable impact initiatives.
Advanced only: Kanchenjunga circuit trek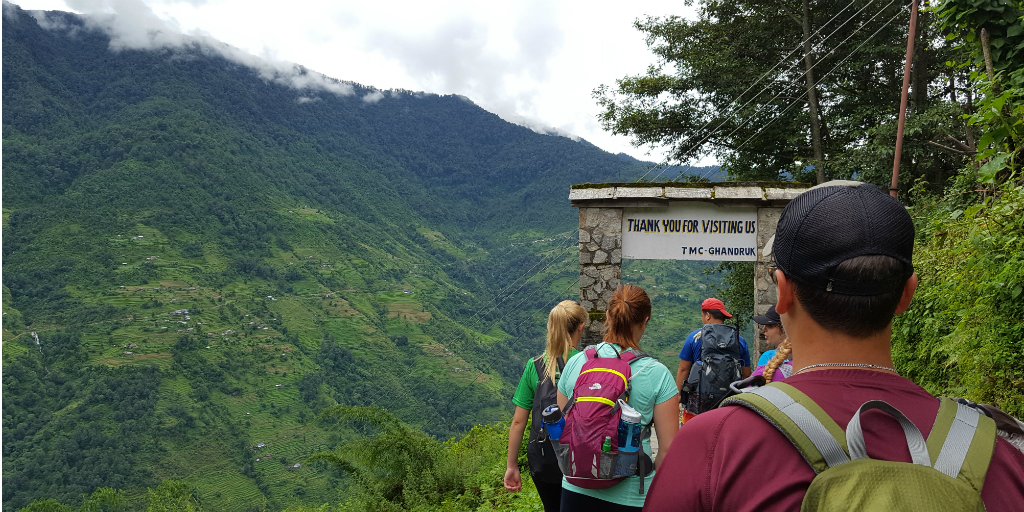 This is one of the most famous routes in the Himalayan region. Thousands of advanced hikers flock to Nepal each year with the ambition of taking on the Kanchenjunga circuit trek.
The route is remote and located in a restricted area bordering Sikkim and Tibet, so a minimum of two trekkers and a local Nepali guide are needed before you can get the necessary permits to tackle this trek. 
At 8,568 metres above sea level, Mount Kanchenjunga is the world's third highest peak. As one of the more remote treks, it offers hikers the solitude of having less hiking traffic and smaller, more intimate villages in which to really experience the life and customs of local people. 
A real treasure, this trek is named after the Tibetan word "Kanchenjunga", meaning "five great treasures in the snow". This phrase refers to each of the five peaks as: gold, silver, precious stones, grain and the holy scripture. 
On this trek you'll cover an average of six hours of strenuous trekking each day for 23 days, starting off in tropical jungle-like landscapes dotted with rice fields and massive banana trees.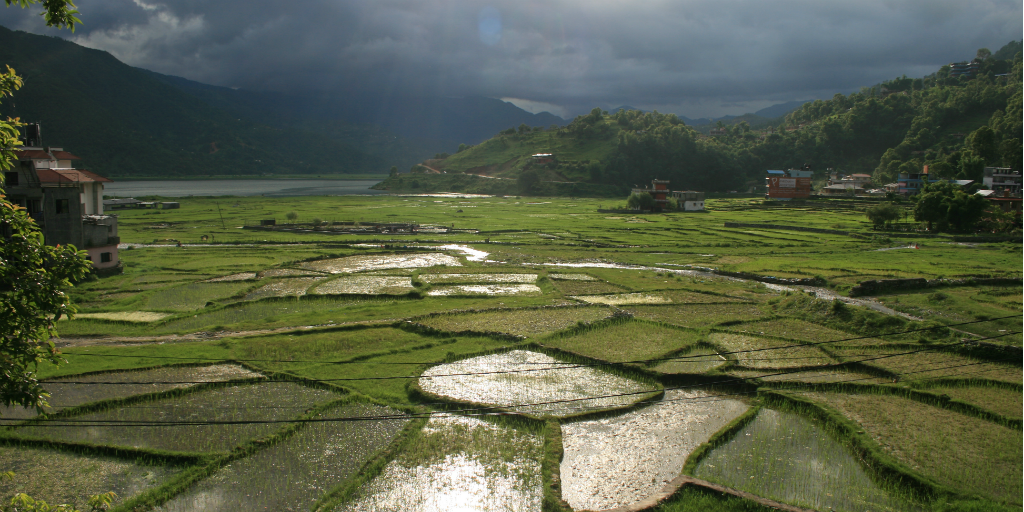 The soundtrack to the early stages of the trek? A soothing mix of the flowing waters of the Tamur River, accompanied by the rustling of restless banana trees in the wind, and calls of  local shepherds herding goats in the passing villages.  
As you trek through these remote villages, you'll pass tea houses, and scenes of raw beauty as you look up to the towering peaks of Mount Kanchenjunga, Jannu, Rathong, Kokthang, Gimmigela and Kabru in the Himalayn mountain range.
The best time to take on this challenging trek is early March to mid-May and again from October to late November, with professionals advising trekkers to avoid the monsoon season.
If you're looking for trekking holidays in Nepal, look no further than a two-in-one volunteer and trekking in Nepal experience. 
Megan Colborne is an intern at the GVI Writing Academy. The Writing Academy is a skills-development program that pairs development editors with budding travel writers. Learn more about the program here.