Make the most of your volunteer and travel experience by trying things unique to the place you're volunteering in during your free time. If you're doing volunteer work in Mexico, why not make a meal of it? 
As a volunteer abroad, you won't always have the same luxury of time as the average tourist. It's normal to get caught up in what you're doing and to feel like you've missed out on some of the travel experiences you didn't quite manage to get around to.
But, you'll still want to walk away with something you've learned about the place you visited.
Culinary tourism is considered to be one of the most important parts of travel because it allows you to get a taste of history and cultures, literally. 
Food is one of the best ways you can experience another part of the world. Every culture has different types of food, with flavours that are unique to them and can't be eaten anywhere else.
Whether you're sharing a bite or your experience with a meal you ate, food brings people together. So what better way to get to know another culture?
Have a look at these four must-have Mexican meals to give you the local taste during your stay while doing volunteer work in Mexico.
Four must-have meals in Mexico
1) Chilaquiles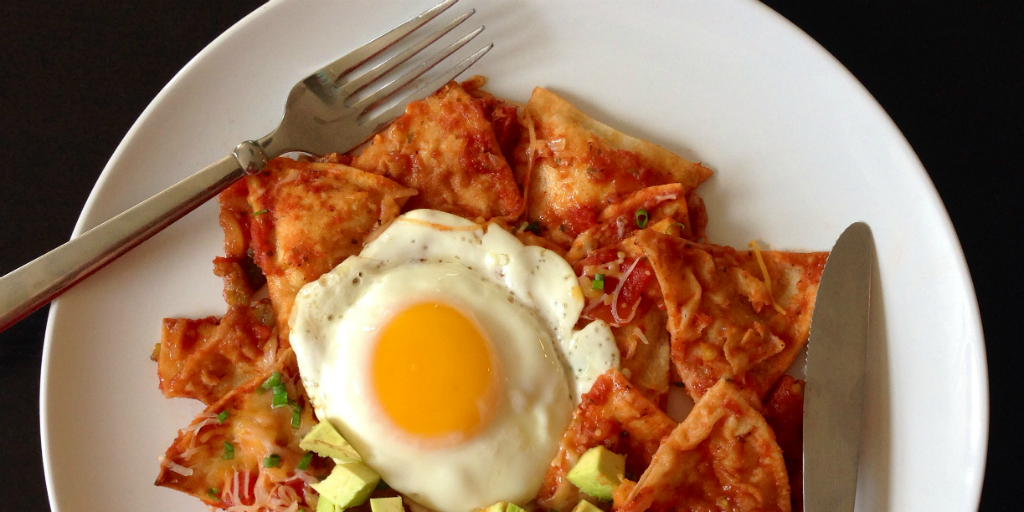 Original image: Easy chilaquiles with fried egg and avocado by Joy is licensed under CC BY-SA 2.0
Pronunciation: chee-lah-kee-lehs
This traditional Mexican food is usually eaten for breakfast. Consisting of fried corn tortillas cut into quarters, it can be served with a number of flavourful side dishes like Mexican salsa, guacamole, beans, and eggs. 
Enjoy a tantalising, spicy breakfast to get your day started before heading off for your first day as a volunteer for children's education at a centre run by Save the Children. Save the Children is an international organisation that focuses on improving the lives of children through equal, quality education, access, and opportunities.
Your first Mexican food can be a great conversation starter if you're feeling nervous about communicating with the kids. 
Break the ice by telling the kids about the chilaquiles you ate for breakfast and ask them to name their most loved Mexican dishes. Don't forget to take notes on the food recommendations!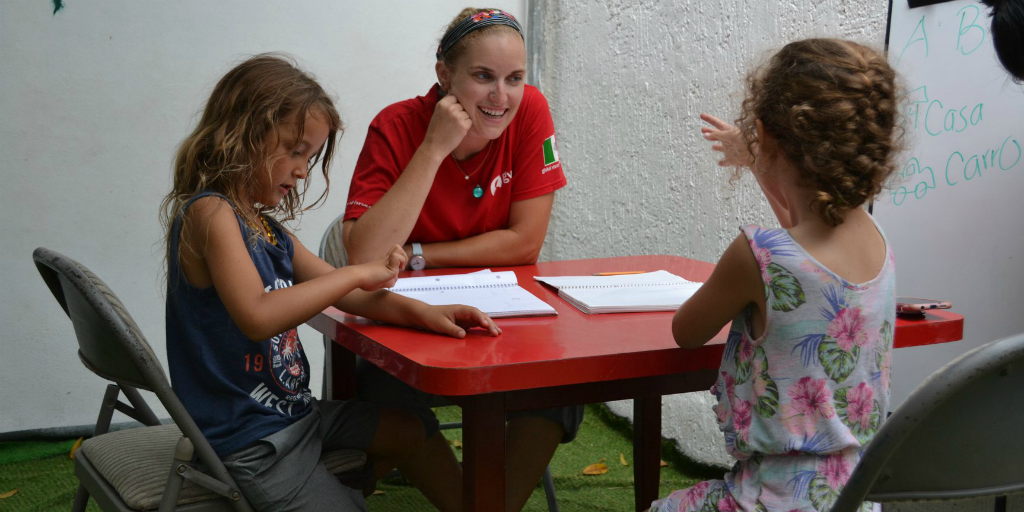 In the classroom, you'll assist with English language classes, help children complete their homework, and read storybooks with them to encourage a love for reading. 
You'll also assist with fun activities outside the classroom like sports. This part of the program needs you to be active and energetic, so getting a good meal for breakfast is important.
Interacting with the kids will also give you a chance to practise your Spanish skills and your newly learned word, chilaquiles. 
After keeping up with the eager children, it's normal to feel famished. This means you're ready for your next Mexican meal.
2) Chiles en nogada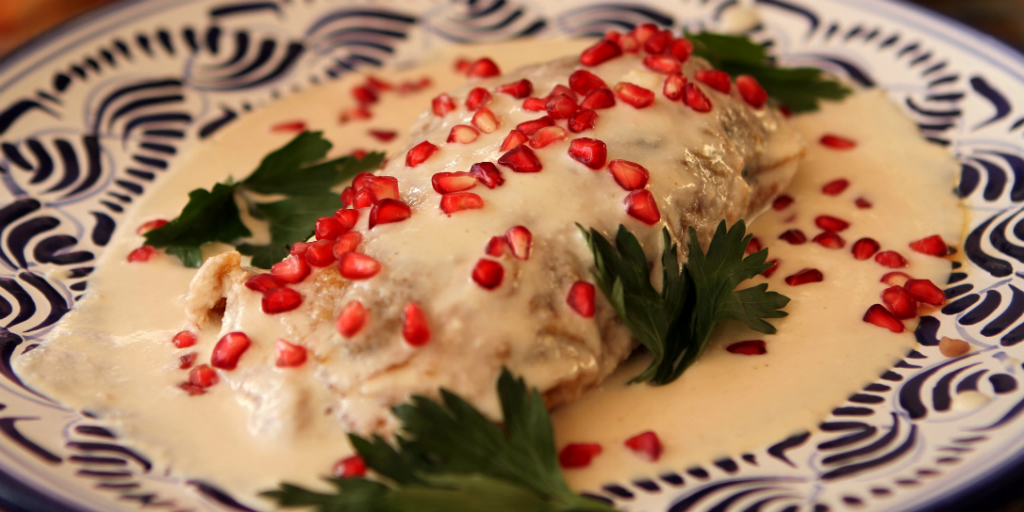 Original image: Chiles en nogada by Daniel Dionne is licensed under CC BY-SA 2.0
Pronunciation: chillies en no-gah-dah
This dish is made with a type of stuffed, mild chilli pepper called poblano. The poblano chilli is about the size of a sweetcorn. 
The stuffed poblano is topped with a creamy white walnut sauce, and garnished with bright red pomegranate seeds and grass-green parsley: all the colours of the Mexican flag. 
Chiles en nogada is a seasonal dish, depending on the availability of pomegranates. So remember to check the seasonal availability in whichever part of Mexico you're in when you decide to try this meal.
3) Pozole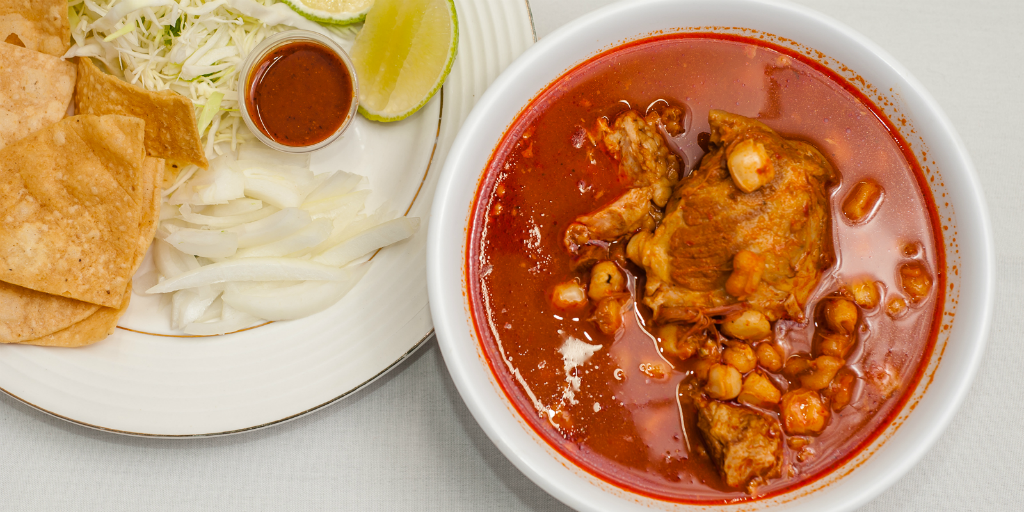 Original image: Pozole by Jose Nicdao is licensed under CC BY-SA 2.0
Pronunciation: po-sole-eh 
Pozole means hominy – food made from dried maize kernels. This dish is a traditional Mexican soup made with meat.
It's typically served with onions, lettuce, radish, cabbage, avocado, lime, oregano, and tostadas – toasted ingredients like tortillas. Enjoy this warm, flavourful brew of soup with meat and veggies.
What could be better at the end of a long day working to preserve the Mesoamerican Barrier Reef, on GVI's marine conservation expedition?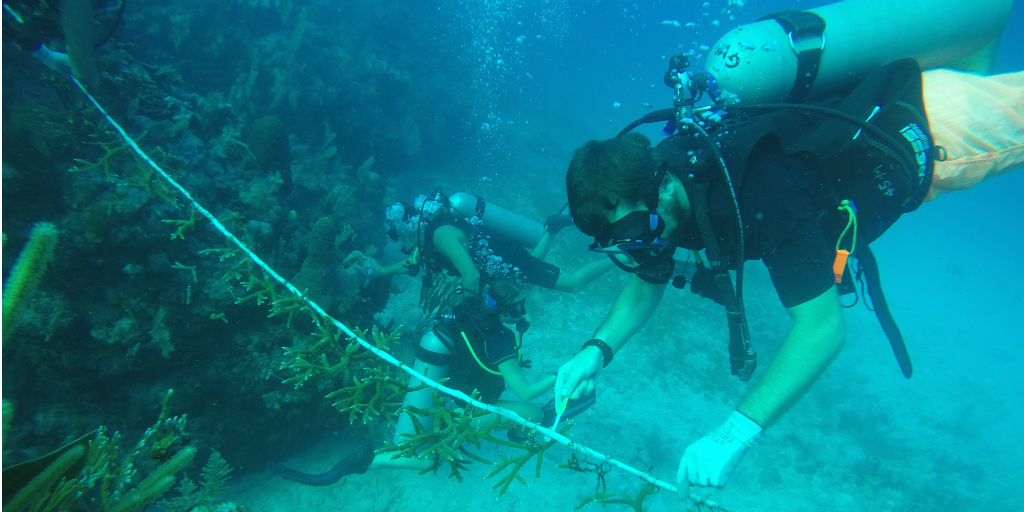 You're learning how to dive, conducting coral reef research, and doing underwater surveys. The wetsuit you're wearing mostly protects you from the cold.
But when you step out of the water, the slightest breeze has you craving a relaxing hot meal.
I can hear the crunch of those tortillas, dipped in pozole soup. Can you?
4) Enchilada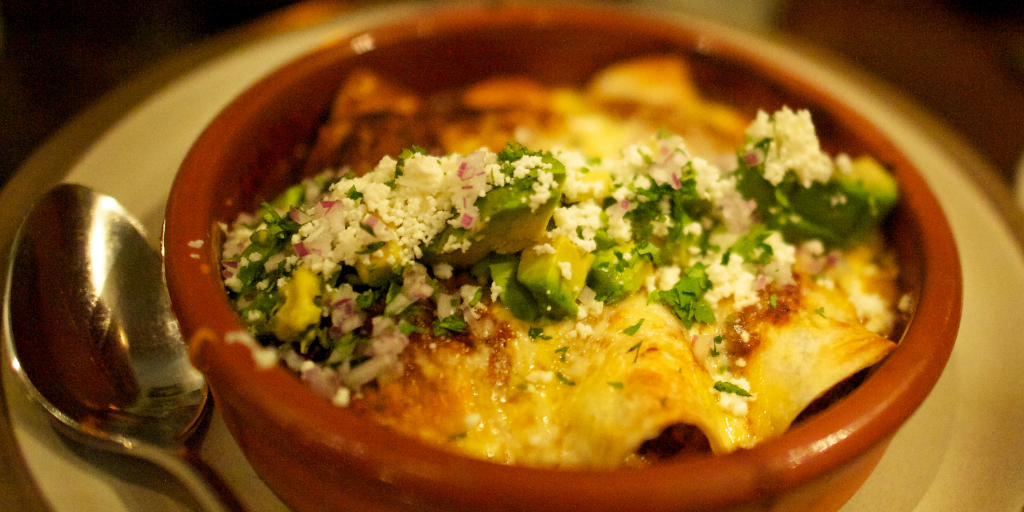 Original image: Enchiladas by Mark Mitchell is licensed under CC BY-SA 2.0
Pronunciation: en-chuh-laa-duh
Mexico is famous for its tortillas and this dish will show you why. 
An enchilada is a wrapped corn tortilla with a variety of vegetable fillings.
This wrapped tortilla treat is then smothered in a flavourful savory sauce of choice, like a spicy salsa or chilli sauce. 
Did you know that this meal dates back to the Mayan people? Get a taste of history with this saucy Mexican food. 
Do you know what this food experience while volunteering in Mexico means for you? You're not an average culinary tourist but you're also not an average volunteer. You're a culinary volunteer. 
Volunteering has never tasted this good. Read more about our programs in Mexico.
Zaytoen Domingo is a junior content writer for GVI, and an alum of the GVI Writing Academy. The Writing Academy is a skills-development program that pairs development editors with budding travel writers. Learn more about the program here.