Travelling solo anywhere gives you a great opportunity for alone time. As you reflect inwards though, it can be harder to actually get to know a country. India is no exception. 
There are many stereotypes and misconceptions about India. It's viewed by many as a "spiritual" country. Others may be overwhelmed by the development challenges they see but don't understand. As a visitor to India, you may fall into one of these categories. 

But India is so much more than a nation of ancient wisdoms and golden triangles. It's an incredibly large and diverse country. As a solo traveller, it's important to find ways to immerse yourself in the different cultures of India so you can see beyond the stereotypes.
Volunteering abroad is a great way to do this. It's also a great opportunity to meet new people along the way. After volunteering, or even during your downtime, you can travel more.  So here is your guide to travelling solo around India.
Travel like a local person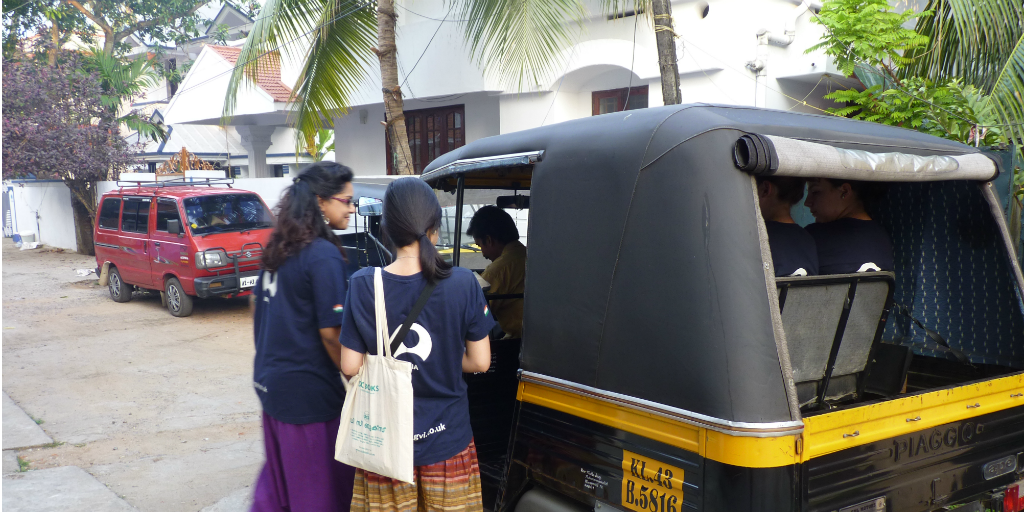 One major part of travelling solo is navigating your travel route in a country.  
Spanning 3,214 kilometres from north to south and 2,933 kilometres from west to east, the sheer size of India makes it one of the more difficult places to travel solo. So, how does a solo traveller negotiate travel around such a large country?
Though it is possible to take internal flights, you'd be missing out on experiencing the great Indian Railways. Getting the train in India is the perfect way to see how local people get around. With 23 million people a day taking the train, platforms and trains are incredibly busy.
And of course, train travel is a great way to view India's vast landscapes. Watch as the busy cities fade away to the open spaces of the countryside, dotted with small villages. 
Riding the train is a lively affair, and don't always expect to get a seat. Carriages are packed with people, some chatting loudly, and delicious smells float through the air. It's possible to buy fresh poha from the station, and some trains offer food on board. 
Which brings us to the next point – food!
Taste real Indian food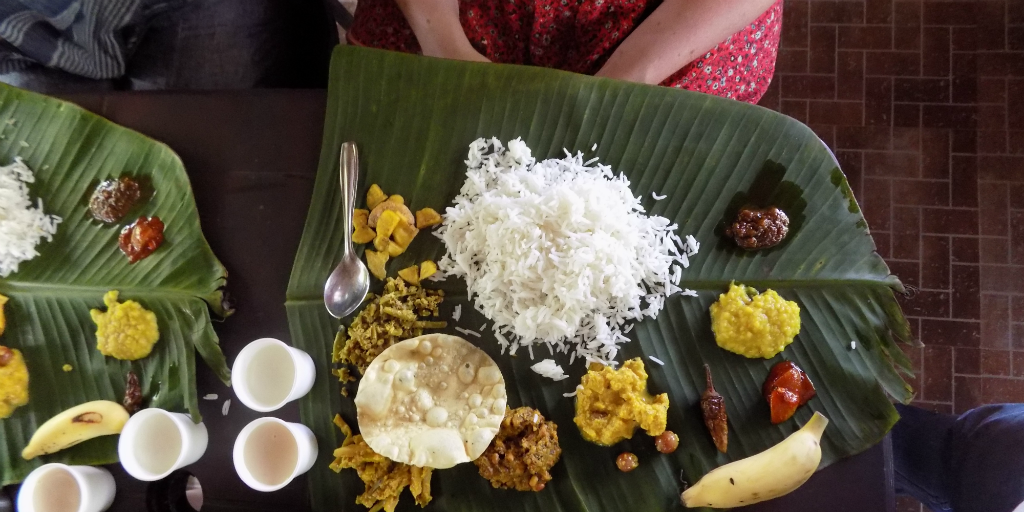 Perhaps you're well-versed in the curries offered at your local Indian takeaway. You may even be on good terms with its owners. But the food brought over from India and the food made in India do have differences. 
Street vendors are abundant in India, selling food from dosas to pakoras to dhai puri. As a solo traveller, a great way to feel immersed in the culture of a country is by tasting authentic food, made locally. Ask a local friend or a member of the GVI India team which are the best street vendors to visit. 
To truly make your solo travels an immersive experience, ditch the knife and fork and eat with your hands. Somehow the food tastes a little bit richer, but perhaps that's just the spices soaking into the skin. On that note, remember to wash your hands before rubbing your eyes! 
Tasting foods and travelling on trains is an easy way for solo travellers to start getting involved in Indian culture. But, eating a bhaji (a spicy fried vegetarian fritter) won't fully immerse you in Indian culture. To do that, you have to connect with communities.  
Immerse yourself in Indian culture
Indian culture can be overwhelming for visitors due to its variety. There are nine recognised religions in India. Indian food also varies greatly from area to area.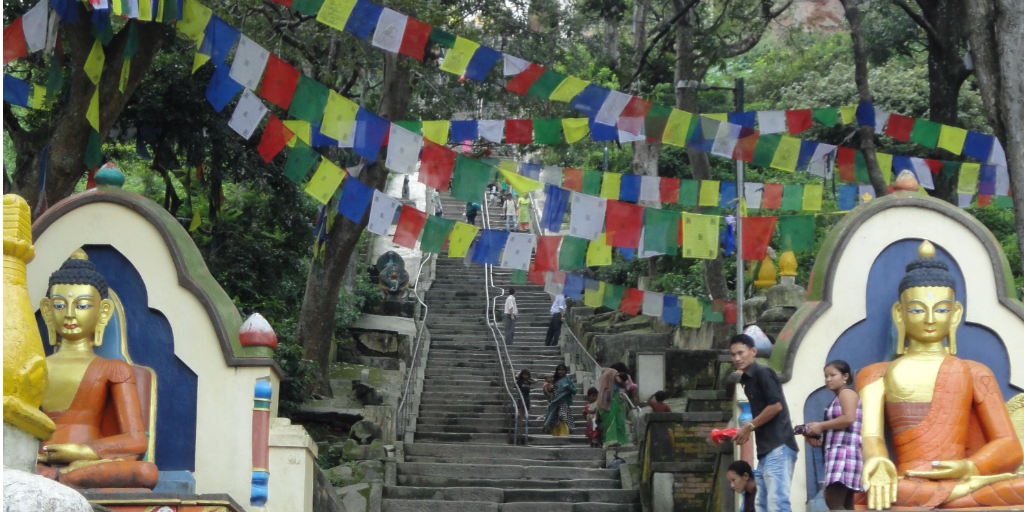 For example, it is more common to find rice dishes in the south of India, in places such as Kerala. In comparison, chapatis (indian flat breads similar to wraps) are staple to most Punjabi dishes found in the north. 
But in order to immerse yourself in just one of India's many communities as a solo traveller, volunteering is a great idea. As a volunteer on one of GVI's India projects, you'll get to know community members in Kochi in Kerala.
Because Kochi is a port town, it has a mixture of many different cultural influences from all over the world. Kochi's culture has Dutch, Middle Eastern, British and Chinese influences. It reflects India's larger diversity and is home to at least five different religions. 
Respectfully experiencing festivals in Kochi (or India in general) is also a great way to feel immersed in the community. 
One of the most recent festivals was Diwali. As the festival of lights, India shone bright as lanterns, lights and candles were lit up around the country. Shrines were lit and communities came together to celebrate. Being part of the celebrations, where appropriate, can help you feel immersed in Indian culture.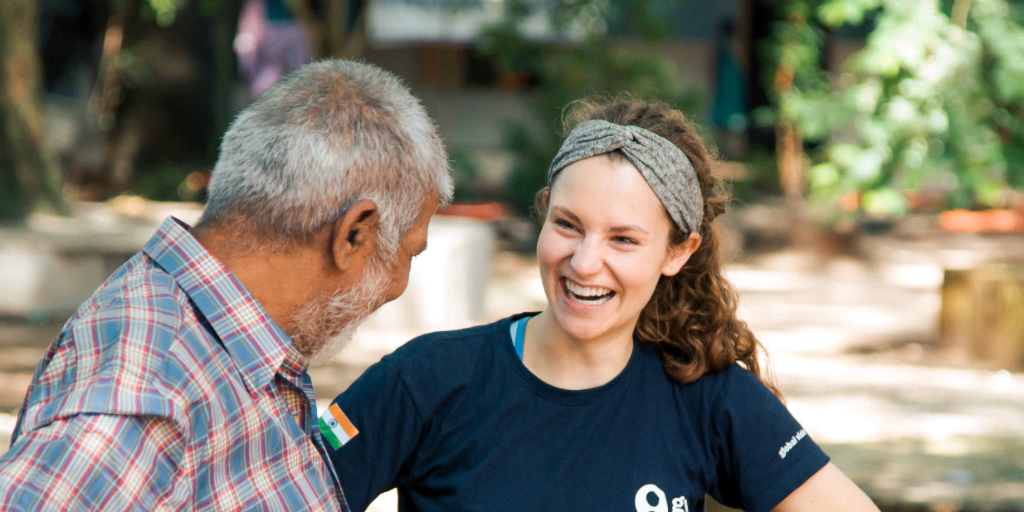 During times of celebration, such as Diwali, or a wedding, women and young girls decorate their hands with Mehndi. Henna, or Mehndi, is the art of temporarily dying the hands in intricate patterns. 
GVI volunteers often have their hands decorated by local henna artists as they learn more about this art. Supporting a local business is a great way for solo travellers to help the local economy, while learning about this practice.
And when you need that alone time
So you've had an amazing time volunteering, experiencing festivals in the Kerala region, and getting to know its local communities. But, as a solo traveller, you're still wanting that time for reflection.
If you fancy yourself a kayaker, taking a trip along Kerala's backwaters is a must. Taking a boat or kayaking tour around the backwaters is a great way to find some peace and quiet, and it's ideal for that reflection time.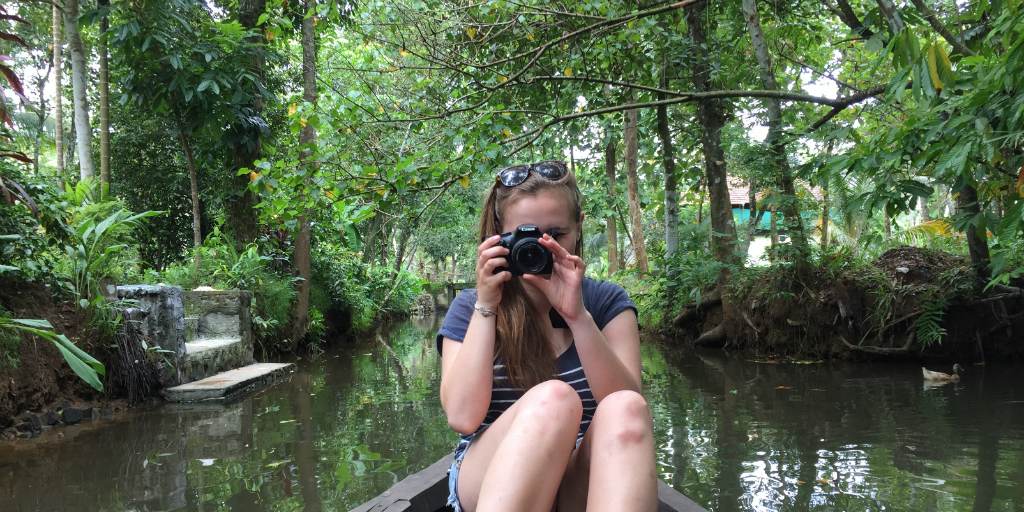 Perhaps you've always wanted to dip your toes in the Arabian Sea. Well, the beaches along the Malabar Coast offer just that. Take a walk down the beach and watch the waves as you reflect on your volunteer time. When you've had enough alone time, why not take some of your fellow volunteers and play a game of cricket on the beach? 
Solo travelling is truly a rewarding experience. With all the sights India has to offer, it's a great place to travel solo, and reflect.
With GVI's volunteering programs in India, it's possible to travel solo and immerse yourself in Indian culture – something every solo traveller must do to fully appreciate the country they're visiting. 
So on your next solo travel adventure, why not try to get to know a side of India missed by many tourists? Take a look at GVI's volunteer programs in India. 
Ami Gll is an intern at the GVI Writing Academy. The Writing Academy is a skills-development program that pairs development editors with budding travel writers. Learn more about the program here.