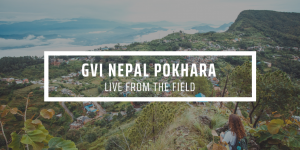 Food conjures up all sorts of memories. From the greasy kebab late at night when you're exploring a new city, to a freshly baked pastry as you stumble to an early bus bound for another destination. It's the bond that ties us all together and often what we talk about so easily with one another.
Nepal has no lack of solid food options. Not as spicy as Indian, and not as fragrant as other South Asian countries, Nepali cuisine draws on simple food that can be prepped in a mountain tea house, or the flat dusty Terrai plains. We've rounded up our top 6 Nepali meals and no arguing, this is a definitive ranking!
6. Thukpa
Coming in at the tail end of the list is Thukpa. A simple mountain noodle soup, Thukpa is eaten lots during winter because it is so warm and filling. Nothing beats pulling up to a tea house high in the mountains and spooning through a steaming bowl of Thukpa. Some of the more adventurous restaurants will even put momo's in their Thukpa but more on those later!
5. Chow Mein
I know a few people who will be upset that Chow Mein is only featuring at number 5, but when you see what's to come, you'll understand. A large serving of fresh noodles, julienned carrots, onion and cabbage, with some mild spicy sauce, Chow Mein is a dream for the noodle lovers of the world and a perfect mid afternoon snack. You can order half plates,  full plates, and even mixed plates if you just can't decide on your flavour combination.
4. Chilli Chips
Coming in at number 4 is the delectable snack of Chilli Chips. We'll say it again, because this is not a drill. Chilli Chips. We are drooling just thinking about them. Chips that are covered in chilli sauce with fresh tomatoes, onion and capsicum. Want to crank up the spice rating? Then ask for Nepali spicy and you'll be reaching for the lassi quick smart but without regret.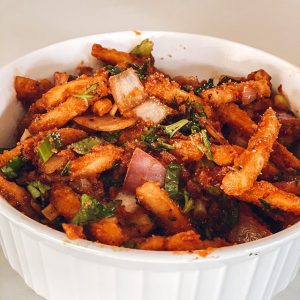 3. Pakoda's
A firm favourite among anyone with taste buds are Pakoda's. Think a fritter but with more flavour and crispness. Julienned cabbage, carrots, capsicum and any other vegetable that's in season are mixed into a batter with yummy spices and then flash fried and serviced crisp and hot with spicy dipping sauce. Can we get one more plate please?!
2. Momo's
Just missing out on the top ranking are the little love bites of Momo's. It would be unkind to say that Momo's are just Nepali dumplings, but if that is the visual that helps you, then that's what we'll say. Fresh rolled dough, filled with vegetable, meat or even sweet fillings, then expertly folded, pinched and shaped, steamed, fried, or deep fried, then dipped in pickles, dropped into soups, or lavished in sticky sauces, they are marvel of the Nepali food world. Most restaurants will have a whole page dedicated to the different flavours and cooking styles of Momo's. Go on, try them all!!
1. Dahl Bhat
Coming in at the top of the list is the staple of amazing Dahl Bhat. Literally translating in English to lentils and rice, Dahl Bhat is the meal that every Nepali will eat twice a day regardless of what they are doing or where they are. Many Nepali's who live overseas will still have Dahl Bhat twice a day and it's so popular it has its own saying (and theme song) "Dahl Bhat Power 24 Hour". With a dizzying array of possibilities Dahl Bhat is lentils and rice, with normally a veg curry on the side. If you get fancy you can have meat curry, numerous pickles, 'saag' or green vegetables, curd or yogurt, sliced carrot and cucumber, chilli and padadams. Yum, sign us up!! Oh, guess what we are currently eating?!