"You are what you do, not what you say you will do" C.G. Jung
This is how we organize
Community organizing happens when a group of people come together to understand the problems that affect their community and seek solutions. The problems can be social, cultural, economic, political, and / or productive.
Getting organized may seem like a simple thing, but it is not always like that. Being a leader who wants to promote community organizing is a tough task. And despite the difficulties, the will of people like Geovanni has made it possible to gradually achieve the goals at Cocal.
Throughout time, the people of Cocal, together with GVI and other organizations, believe they could work together to establish goals, objectives and achieve a consensual community development, little by little progress has been made, but now, thanks to the pandemic, there has been a beautiful opportunity where people are learning to work in a more supportive way and in leaps and bounds.
El Cocal was somehow isolated from the headwaters, remaining as a neighborhood on the other side of the mangrove, which has made its development very difficult, since on one side it has the sea and on the other the mangrove. However, people have learned how to adapt and little by little to weave those solidarity networks mentioned before.
These times have been difficult for the economy all around the world, and Cocal was no exception, but thanks to the efforts of several families, it has been possible to establish a local market to strengthen the income in the community, where each family offers products to the community and those who are not from Cocal, ranging from food, clothing, vegetables, and handmade products. It is worth mentioning that the main activity in the town is fishing, so fish and shellfish are also for sale.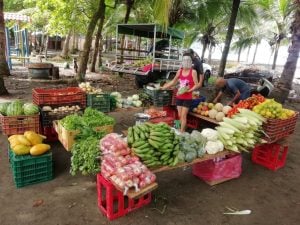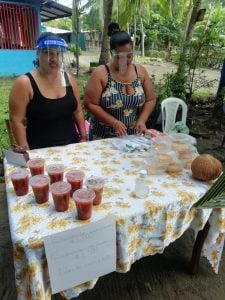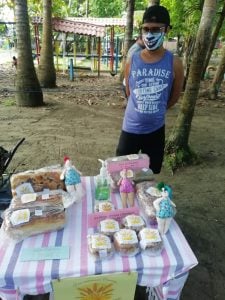 Today with their efforts, the families begin to strengthen their economy and soon when activities can be restored normally it will be easier for everyone to continue the path of participation.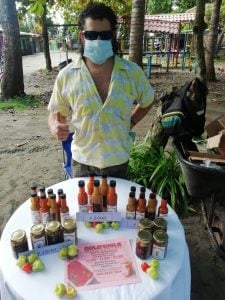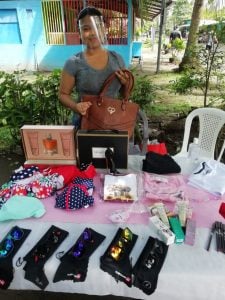 Solidarity is not an act of charity, but a mutual aid between forces fighting for the same goal.
Samora mac