The images in this article were taken pre-COVID-19.
Conservation internships can fast-track your journey to landing a career in the field, and there are lots of different kinds to choose from.
Our conservation internships abroad allow you to pick from destinations in Africa, Asia, Australasia, Europe and Latin America. By starting off your conservation career on an international note, you'll gain a broader perspective of the field and benefit from work experience that'll set you up to work anywhere in the world. 
Here's more information on international conservation internships and where you could travel to as a conservation intern. 
What types of conservation internships are there?

Conservation is a broad term that includes environmental, wildlife and marine conservation. On a conservation internship, you can get a feel for the field as a whole, sharpen your research abilities, or clock up conservation work experience in a specific sector, like marine conservation – depending on your professional goals. 
Taking part in conservation internships abroad with GVI also means that you'll be gaining a certification endorsed by the University of Richmond. So, you'll be building on your employability in more ways than one. 
Here are the three different types of conservation internships that you could get involved in to up your employability in the field.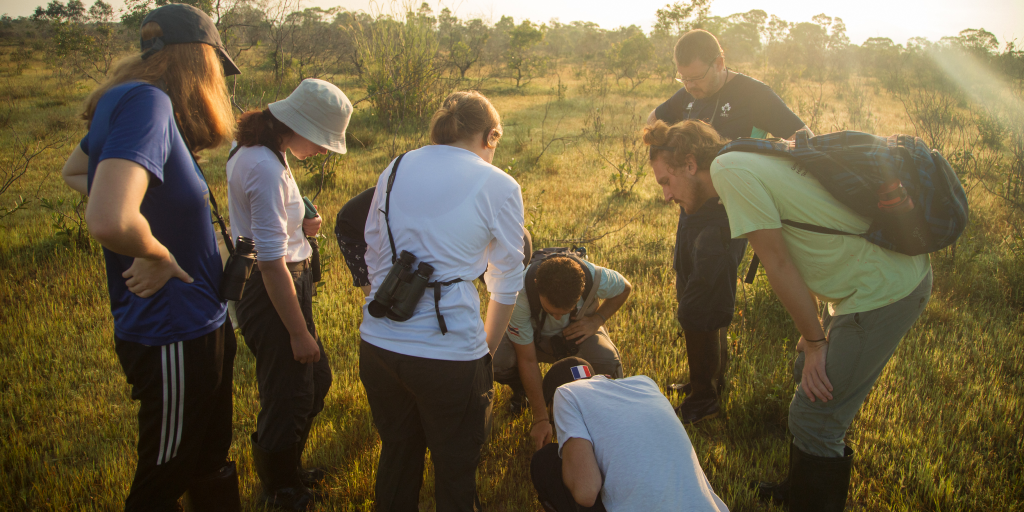 Wildlife conservation internships
If you're working towards one of the many wildlife conservation careers out there, wildlife conservation internships will give you the chance to gain real-world experience in some of the world's most biodiverse ecosystems. 
These internships are structured to allow you to gain valuable theoretical knowledge on the wildlife in the area, and clock up hours of practical experience working with wild animals. 
You'll contribute to the work being done by local and international wildlife conservation organisations and gain hands-on experience that includes:
getting involved in biodiversity surveys aimed at a whole host of wild animals

engaging with local community members to add to their wildlife conservation awareness 

being part of animal-tracking activities in different natural environments

contributing to the set up, maintenance and monitoring of camera tracking equipment

inputting data into databases that advise local and international wildlife conservation efforts

collaborating with local and international organisations and taking part in needs assessments, project planning and project implementation activities. 
These types of conservation internships abroad take you to where the animals are and make it easy to gain conservation work experience in sustainable and ethical practices.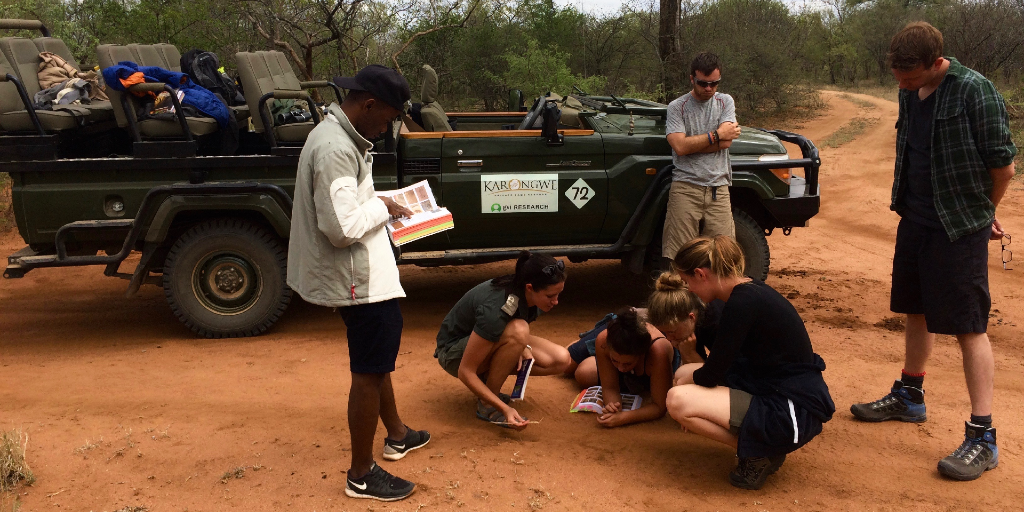 Marine conservation internships
With every ocean being affected by climate change in a significant way, making an impact in marine conservation is just as important as adding to wildlife conservation.
Our marine conservation internships focus on addressing some of the world's biggest challenges to life in the ocean, like coral bleaching and ocean pollution, and the effects they have on the well-being of marine animals. 
As a marine conservation intern you'll gain conservation work experience that includes:
monitoring vulnerable stretches of coral reef

assisting in coral restoration activities

contributing to animal care activities that add to the well-being of marine creatures

engaging with local adults and children to add to their marine conservation awareness

getting involved in the planning and implementation of marine conservation projects

contributing to ocean floor and beach clean ups

capturing plastic pollution data.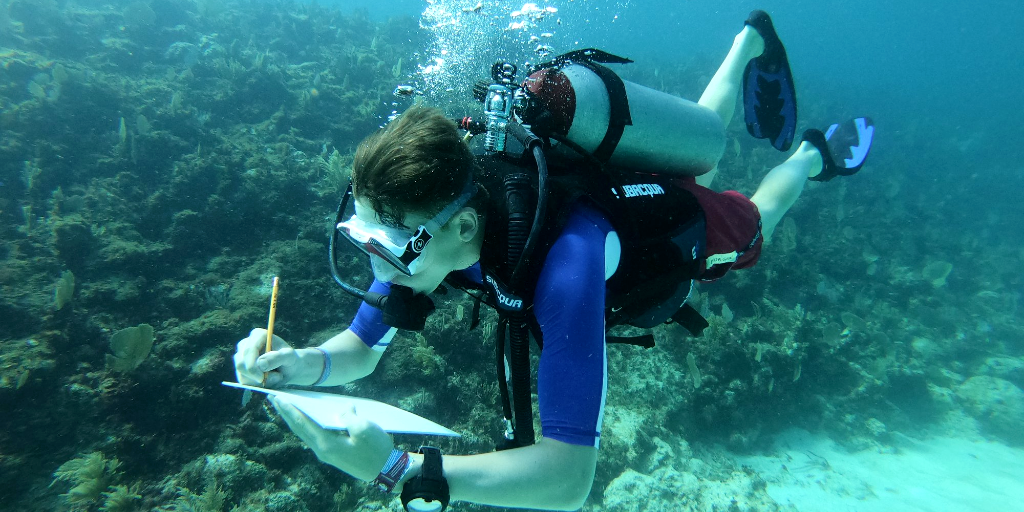 You could also sign up for a marine conservation internship that'll allow you to add to your Professional Association of Diving Instructors (PADI) qualification in some of the world's most sought-after diving spots – like Fiji, Mexico, Seychelles and Thailand. 
Environmental conservation internships
For those looking to land a conservation career that focuses on the environment, getting involved in an environmental conservation internship will put you on the right track.
Although every type of conservation aims to add to the overall well-being of Earth's environments, wildlife and marine conservation are much more animal focused.
Environmental conservation on the other hand takes a broader approach to conservation and includes activities that add to the well-being of animals, plants and the environment as a whole.
Getting involved in conservation internships with an environmental focus means that you'll not only learn about the plants and animals in an area, you'll also take a closer look at how they interact and what keeps ecosystems healthy. 
Signing up to take part in a wildlife conservation internship or marine conservation internship – especially those that run over a longer period of time – means that you'll be adding to environmental conservation in a meaningful way.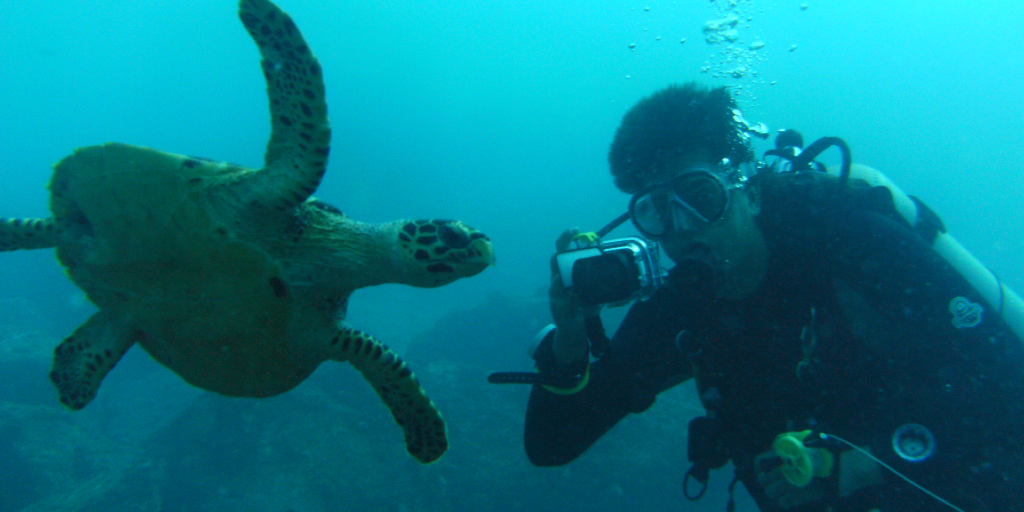 You can also dive into conservation internships that combine conservation efforts on land and in the sea. For example, on our environmental internship in Seychelles, you'll get to add to the well-being of the land-dwelling Aldabra giant tortoise as well as the sicklefin lemon sharks swimming in the sea. 
Virtual internships
Virtual conservation internships are a valuable alternative to in-country options – especially if your country or the country you're looking to travel to has travel restrictions.
With GVI, you could do any type of conservation internship online and gain conservation work experience that'll add to your employability in a meaningful way. 
Find out more about the benefits of virtual internships in this article: How virtual green internship can put you on the fast-track to a green industry career.
Where can you go to take part in conservation internships
GVI partners with reputable local and international conservation organisations to do work that adds to safeguarding some of the world's most biodiverse ecosystems.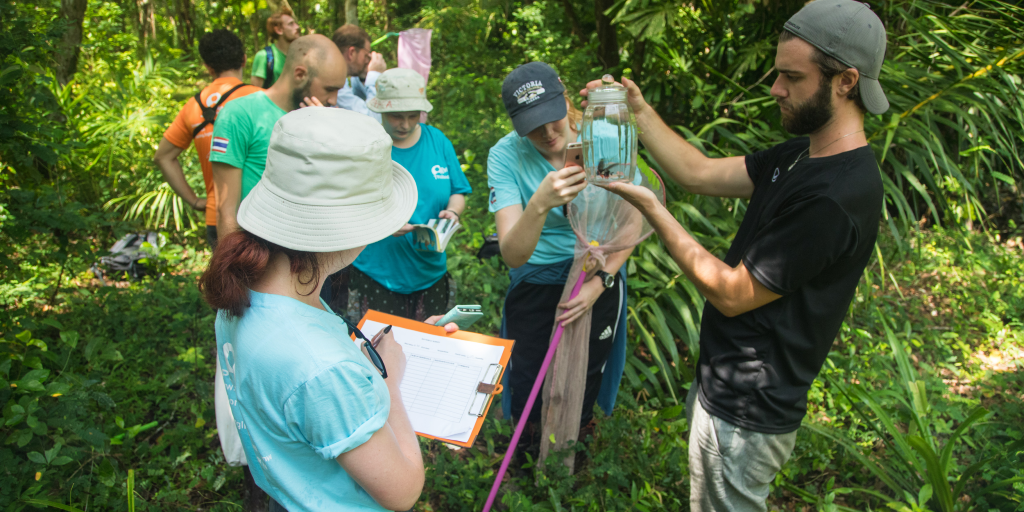 Latin America
You can travel to Jalova in Costa Rica, and take part in environmental conservation internships along the Carribean coastline and amidst the flora and fauna of a rainforest. 
You'll be adding to conservation efforts aimed at jaguars, sea turtles, tropical birds, amphibians and monkeys. And, you'll get to see how these animals interact in this melting pot of ecosystems. 
Asia
Thailand's Phang Nga province isn't just a place where you can swim in the Andaman Sea among a whole assortment of marine life, it's also where you can contribute towards environmental conservation. 
As an intern living and working in Thailand, you'll be part of efforts aimed at safeguarding both terrestrial and marine environments. GVI partners with the Phang Nga Royal Thai Navy Sea Turtle Conservation Centre and interns get to be part of sea turtle conservation activities like tagging adult turtles.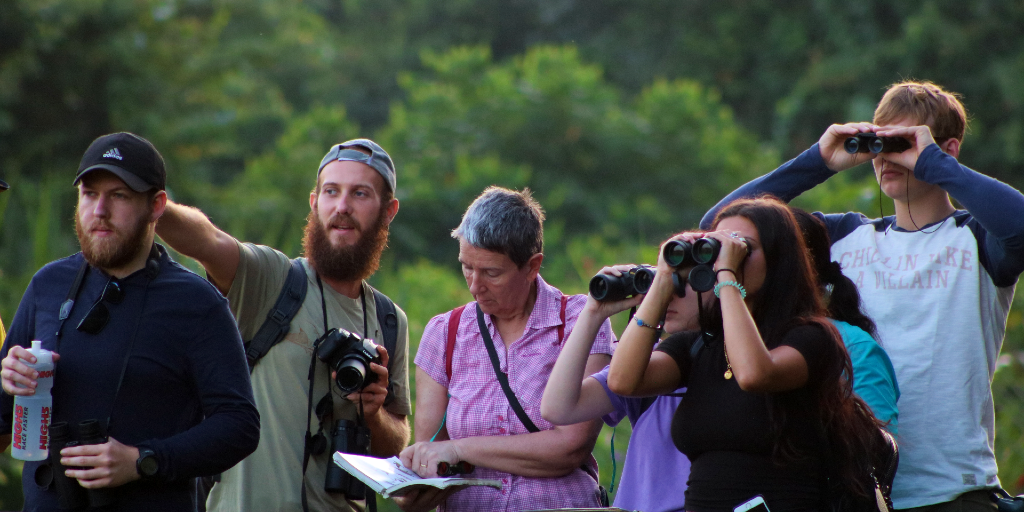 You'll also get the chance to build on the well-being of land ecosystems by getting involved in tropical bird and butterfly biodiversity surveys, beach cleans and environmental awareness sessions aimed at the local community. 
On a conservation internship in Thailand, you can even earn a PADI Divemaster qualification – a sought-after qualification for anyone wanting to land a conservation career that includes diving. 
Africa
If you set out for Africa and keep your binoculars steady as you pass the Indian Ocean, you may just spot Seychelles, an archipelago of more than 100 islands.
With ribbons of coral reef crisscrossing its waters and tropical terrain clustered onto each island, Seychelles offers ideal habitats for tons of terrestrial and marine plants and animals. 
Like many island nations, Seychelles has been affected by coral bleaching. This makes it a prime site for activities that add to the well-being of coral reefs.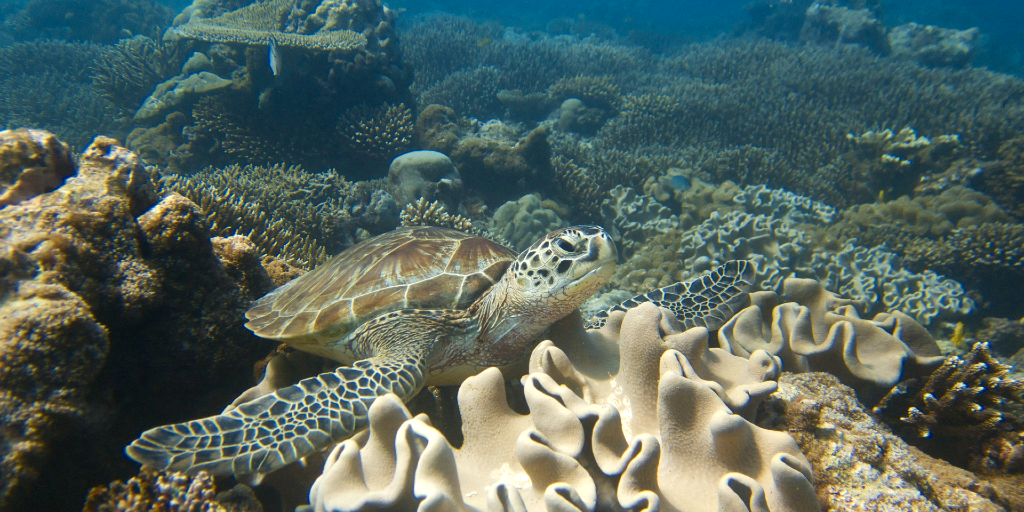 As an intern in Mahe, you can gain valuable marine conservation work experience while collaborating with reputable organisations like Coral Watch and the Seychelles National Parks Authority. You could also add a PADI Advanced Open Water Diver qualification to your CV once you've completed this internship. 
And, if you travel to Curieuse Island you can get involved in the conservation of land and sea reptiles. By adding to the census of the Aldabra giant tortoises that live on the island, you'll be part of ongoing work aimed at better understanding these creatures and adding to their well-being. You'll also get to add to work aimed at safeguarding the endangered hawksbill turtles that visit the shore. 
Australasia
To anyone who's seen pictures of Fiji, finding this country on a top travel destination list is no surprise. 
Surrounded by the waters of the South Pacific Ocean, Fiji's more than 300 islands offer a secluded environment that's not just favoured by tourists. 
Fiji's tropical forests, palm-tree lined beaches and ocean waters are home to hundreds of species of plants and animals. More than 50% of the birds and plants, and over 90% of the insects found in Fiji are endemic. This means that a massive amount of Fiji's biodiversity consists of plants and animals that aren't found anywhere else in the world. 
On a conservation internship in Fiji you'll have the chance to contribute to coral reef and marine animal surveys as well as habitat mapping of coral reefs and mangrove forests.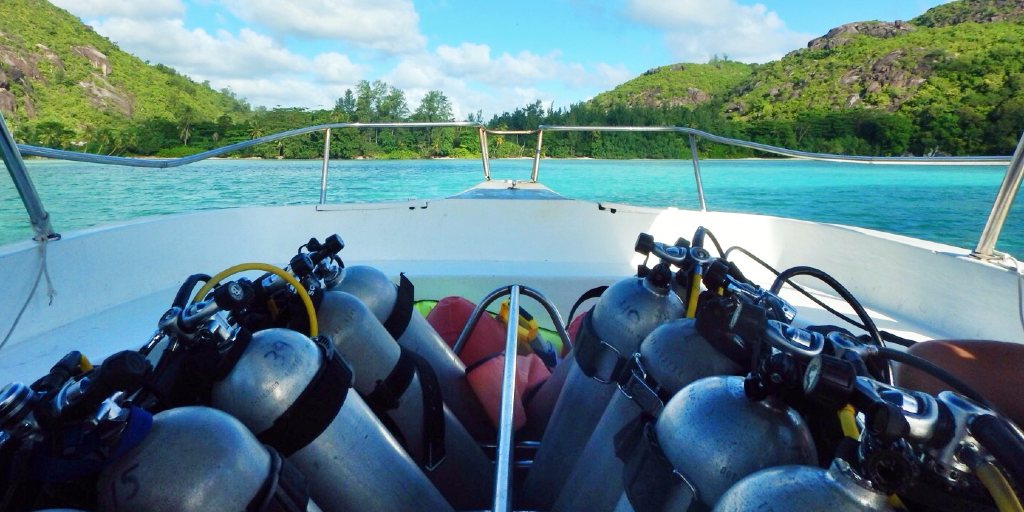 You could also land a PADI Coral Reef Research Speciality certification – a qualification exclusive to GVI marine internship programs – or a PADI Divemaster certification. 
Europe
The Grecian coastline that runs along Giannitsochori's Gulf of Kyparissia is one of the largest loggerhead sea turtle nesting sites in the world – and a hub for conservation activities aimed at safeguarding this endangered species.
Getting involved in a conservation internship here is one way to add to the well-being of these migratory creatures during one of the most important parts of their life cycle. 
How to pick the perfect conservation internship for you
With so many different types of conservation internships on offer, what's the best way to pick the perfect one for you?
Well, you can start off by considering what your current skill set is and which skills you'd like to pick up on a conservation internship. It's also a good idea to write down your professional goals and think about the type of conservation career you'd like to have in the future.
Once you've done this, you can get in touch with organisations that offer internships abroad or online, and find out more about their programs.
Ultimately, picking the perfect conservation internship for you comes down to answering one question: "Which program will allow you to tick off most – if not all – of your professional goals?"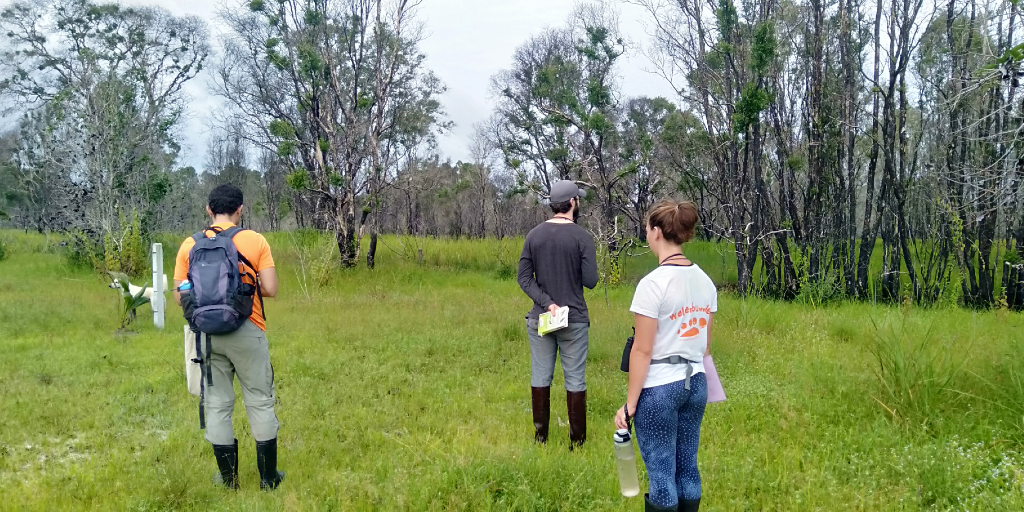 Our conservation internships are structured to allow every intern to leave with a world's worth of knowledge and experience that builds on their own personal and professional goals.
And, because our conservation internships abroad are focused on adding to the United Nations Sustainable Development Goals, you can be sure that you'll be adding to a positive global impact while gaining valuable conservation work experience.
Find out more about our marine conservation and wildlife conservation internships that make it easy to add to your employability in the field of conservation.