Looking to start a career in sustainable development and conservation? Want to develop your skills while you have fun and make an impact? Check out these three Costa Rica volunteer trips!
Participating in volunteer work in Costa Rica is a great way to make an impact while you have fun and meet like-minded people from all around the world. It's also a great way to develop your professional skills for a career in conservation or community development. 
Take the first step in enhancing your career with one of these three Costa Rica volunteer trips. 
1) Volunteer in Costa Rica as a conservation intern
When you sign up to this program to volunteer in Costa Rica, you will get the opportunity to join in on research conducted by GVI together with various other conservation organisations. 
These organisations are all well established and reputable, namely: the Costa Rican Ministry of the Environment, Energy and Telecommunications (MINAET), Panthera, Coastal Jaguar Conservation, and the Sea Turtle Conservancy. 
The research projects you'll be working on during your time spent volunteering in Costa Rica can vary. 
You might be involved in biodiversity surveys, tracking and camera trapping to collect data on jaguars and walking along the beaches during turtle-nesting season to record data. Interns will also learn to input and analyse this data using the relevant databases. 
These skills are extremely valuable if you're serious about a career in wildlife conservation. They can positively impact your skills development as well as make you more valuable as a future employee in this sector. 
As part of our commitment to health and safety on all programs, a first aid program is included in the course. 
You'll also be able to work in and study an ecosystem that many don't have access to. This is because the volunteer work in Costa Rica is in a national park, and requires a special permit that GVI has been granted for all volunteers on our programs. 
Further permits are also required for both turtle and jaguar research. These permits can take between one to three months to process, so it's important that you apply early enough so that GVI can organise this before your arrival.
These wildlife conservation activities take place in Jalova – a great location to consider if you're looking into Costa Rica volunteer trips that will boost your skills development and career opportunities in wildlife conservation.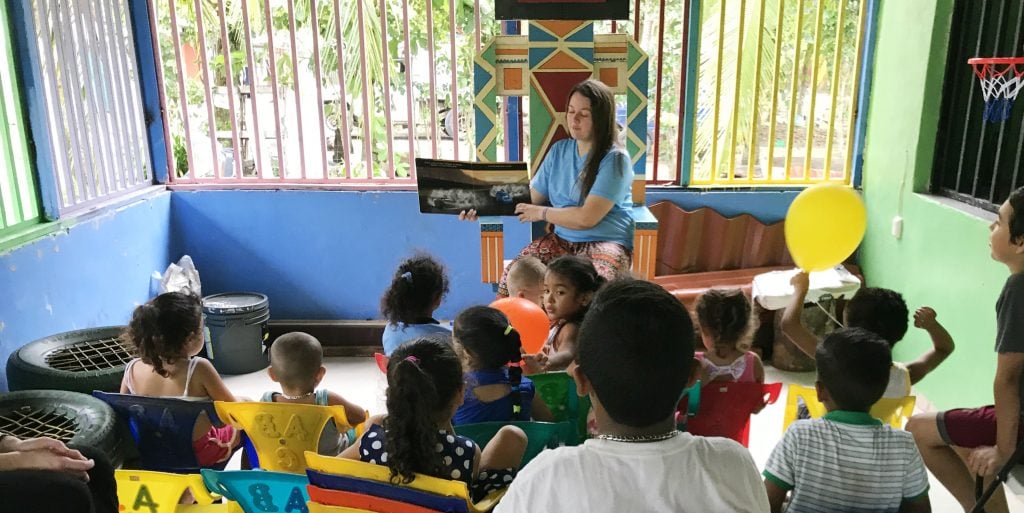 Develop your professional teaching skills when you travel to the region of Quepos and teach English to local community members on this Costa Rica volunteer trip. 
Quepos is fondly known as the gateway to Manuel Antonio National Park – a popular tourist destination. Here, you can spot a diverse array of wildlife – such as energetic monkeys and colourful toucans – daily and in plain sight. 
Because of this tourism, it's important for local community members to be able to understand and communicate in English. This is so that they can access the English-speaking tourist market and the many opportunities for employment and development that it presents. Because of this, many of the local schools request support in teaching  English-language classes. 
In supporting English education, volunteers in Costa Rica will not only contribute to the United Nations Sustainable Development Goal (UN SDG) 4: Quality Education, but also UN SDG 8: Decent Work and Economic Growth. 
Volunteers on this program will work together with GVI staff, interns, and other like-minded volunteers from all around the world to provide free and individualised English classes to members of the local community both in groups, and one-on-one.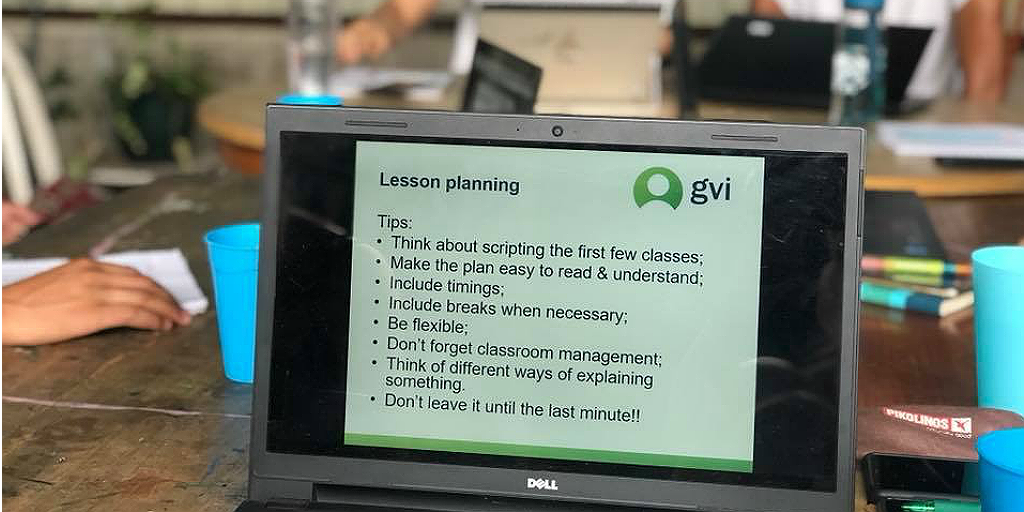 What makes this Costa Rica volunteer trip especially sustainable is that it introduces the English language lessons into the existing school curriculum. 
Our volunteers in Costa Rica also offer conversational-English classes so students have an opportunity to practise real-life conversations and gain more confidence in speaking English. 
The work of the volunteers in Costa Rica is based on the changing needs of the community. This means that the details of the classes, such as the time schedules, ages and levels of English-language competency will change over time, based on the current demand. 
3) Creative volunteering in Costa Rica
Looking for a Costa Rica volunteer trip with a creative twist?
Then try out this photography and conservation awareness project focused on the wildlife in Costa Rica in the heart of the Jalova jungle.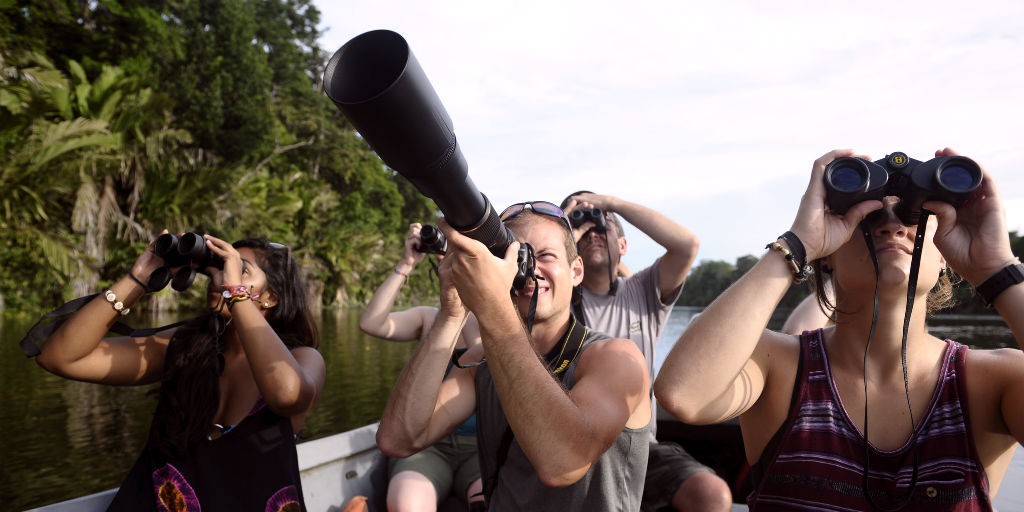 Gain a new perspective on conservation when you look through the lens of your camera during this volunteering in Costa Rica program. 
Develop your wildlife photography skills while you gain a new understanding of Costa Rica's wildlife habitats and species, like the jaguars and green sea turtles that call Tortuguero National Park home. 
Contribute to the preservation of this variety of wildlife in Costa Rica when you take account of the bird, reptile and amphibian species in the jungle. If you're lucky you might even spot one or more of the unusual animals that call Costa Rica home through your camera lens!
Just like the Costa Rica short-term conservation internship, all of the conservation volunteer work done here is based on a direct need of the local community, and work is done in partnership with both local and international conservation organisations to achieve global goals.
You can plan ahead for when travel opens up with GVI's travel flexibility policy, or start your journey today with a GVI Online program.
Megan Colborne is a junior content writer for GVI, and an alum of the GVI Writing Academy. The Writing Academy is a skills-development program that pairs development editors with budding travel writers. Learn more about the program here.