So this week's recommended place to visit, while volunteering with the GVI team in Ghana, represents an incredibly important part of contemporary Ghanaian history: the Kwame Nkrumah Mausoleum and Memorial Park. As you can tell by the name, this mausoleum is dedicated to Dr. Kwame Nkrumah, the first president and prime minister of Ghana, a man considered by many to be Ghana's very own Nelson Mandela.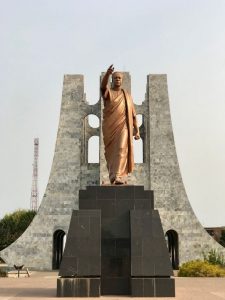 Born in 1909, at the age of 21 he began his career in Ghana (known then as the 'Gold Coast') as a teacher. He had a great interest in politics, which he had studied in the United States at Lincoln University, receiving a master's degree and achieving a deep understanding of democracy and global affairs. Upon returning to Ghana he completed his PhD and took various posts as a professor, before moving into politics and eventually leading Ghana's independence movement, seeking full independence from the colonial British powers. By 1957 he had been successful, and along with 4 other key Ghanaian political leaders, he declared the independence of Ghana; the first African nation to achieve independence from a colonial power. He became the first president of the republic of Ghana in 1960.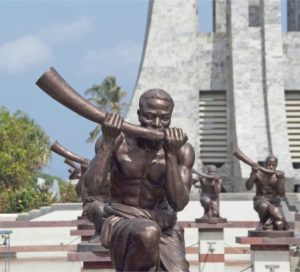 The mausoleum was built and dedicated in 1992 and signifies swords turned upside down in peace, a common gesture used by traditional Akan warriors. Whilst you're inside you will get a more in-depth look into the life and achievements of this behemoth of modern African political history. It holds some personal items of his such as some of his books, photographs and his prized Cadillac, and there's a bronze statue of Dr. Nkrumah in the park which actually stands in the spot where he stood as he declared Ghana's independence all those decades ago.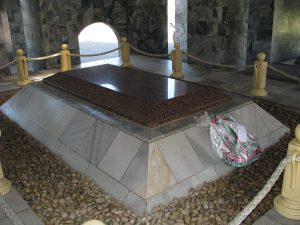 Located in Accra around 1-hour bus ride from GVI base, this is a must see for all those interested in Ghana's rich history!