Continuing our blog series on beautiful places to visit during your GVI Ghana volunteer experience, this week's recommended place is another key location of interest in the history of Ghana; Elmina!
Firstly, just like Cape Coast, Elmina has a castle with significant history based within the Atlantic slave trade. The construction of this castle started in 1482 and was finished in 1486. Similar to Cape Coast Castle, it originally started as a trading post for gold and other African goods but was eventually converted as a key-outpost to move people captured as slaves across the Atlantic.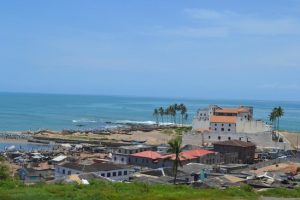 The castle itself is now a national museum and there are a number of activities you can partake in if you choose to visit. Obviously, you'll be able to take a tour of the castle with a guide and get a more in-depth look about the history of the place. The guides are very informative and helpful. The tour itself lasts for around an hour and is worth it; moving, important and poignant.
When you're finished there, you could also go and visit Fort St. Jago which is within walking distance from the castle. This Fort was built at some time in the 1660's and was used to protect and defend Elmina castle from attacks. It was originally a chapel in honour of saint Jago. Actually getting to the Fort is a bit of a trek up St. George Hill, but it'll be worth it when you get there. Not only do you get to look at another historical monument but you'll get an incredible view of the beautiful town of Elmina and the sea beyond it.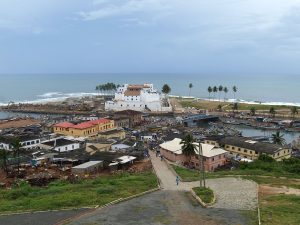 And then, of course, check out the town of Elmina. There are a quite a few attractions there such as the Elmina Java Museum which will give you a look into the African soldiers who served in the Royal Netherlands East Indies Army. Elmina is a fantastic example of a Ghanaian town if you really want to immerse yourself in West African culture and get to know the history. It also provides some incredibly nice beaches if you just want some time to relax!