Day 1 – Monday 13.11.17
6:00am. Alarm clock. This will be my first hike. So I put an early alarm clock. Early! The only "buzzer" around here are the circa 100 roosters around here. But I put an early alarm. Want to be top-ready for the first hike. I take time to check again. Backpack: water – lunch; belt: knife – camera; body: sun screen – mixed repellent. Check. Check. Go.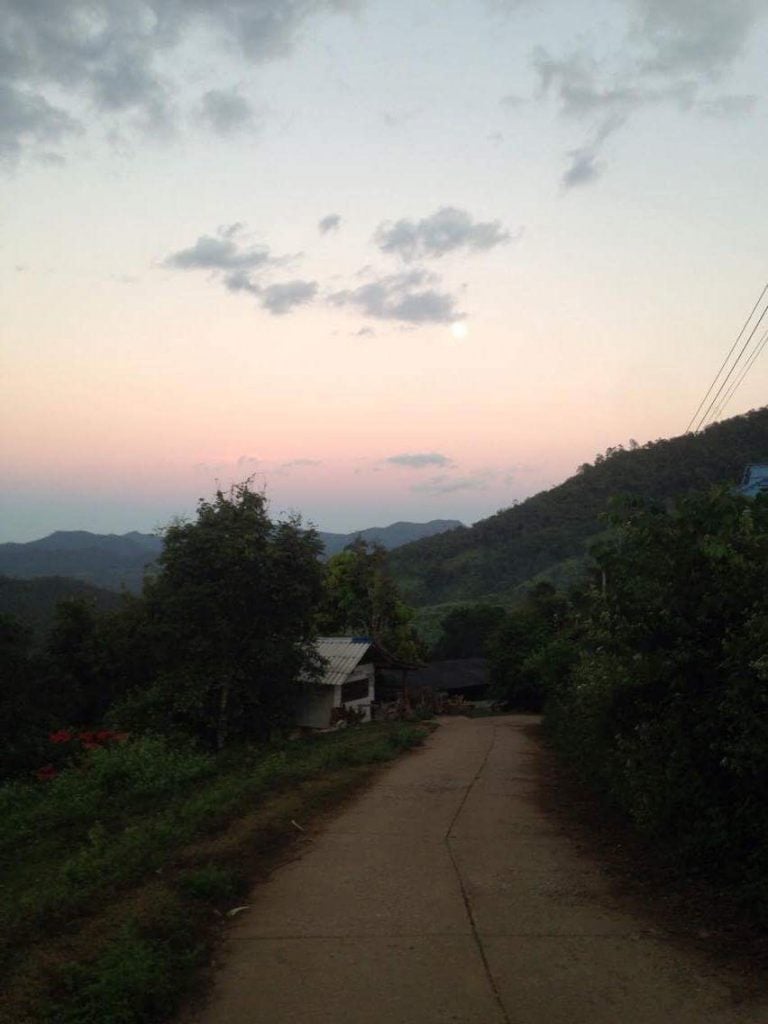 7:30. A pick-up brings us to the trail. We walk over the slopes of the hills. Then we halt at a large open space. A cut down corn field. Wide views. Surprise! The herd is here too! A winning lottery ticket, now we can see the herd of elephants in open space: fantastic for photographs, intense for the interactions, and best for observing behavior. We can see everybody the grandmother – matriarch 'Khum Suk' – calm and smooth, gathered its Kha Moon, daughter, and San Jah. Whilst they wander around through the cornfield remnant, as if it was an open-space McDonald's 10 football fields large, we observe, enjoy and surrender to a feeling of being privilege to see/feel this level of harmony. Everybody takes pics, loads of pics and often. Myles guides us, telling us timely when to step back. When to approach. It is amazing to to see how they use their trunk to slam the straw, almost as humans would do. It is amazing to see how they put dirt and straw on their back to protect their bodies from the sun. It is astonishing how the little one tries to take food out of the mouth of his mother. This is at the same time 'play' and 'learning what to eat'. They leave the open field, move to a water hole nearby. They take turns by sucking in some water, and by putting of some mud for protection. I take 84 pics and 5 short video clips.
It's almost noon. The heat on the path back is substantial. We all sweat. Upon arrival I quickly go to my homestay hut. The bathroom – shower + toilet – is 15 meters away. The 'shower' is a large barrel full of cold water with a pan. I plunge my whole upper body in the barrel. Woohaa. Cold. But refreshing. Soap myself and use the pan to finish my 'bucket shower'. A strong start to my 4 week residence. If many days will be like this first one it will, for sure, be a memorable experience.
Geri