Pchum Ben is one of the most significant and important Buddhist festivals in Cambodia, lasting for 15 days throughout the 10th month every year, with its official day being marked on the 27th September. In Khmer, 'Pchum' means to congregate whilst 'Ben' means to collect, or, shape cooked rice into portions. Families will gather at pagodas, just as previous generations have practiced for centuries, with offerings of food and prayers for their dead ancestors. These offerings are believed to not only remember dead ancestors, but to protect themselves from bad karma in the afterlife.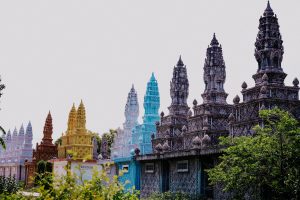 Families come together from all over the country in the belief that the gates of hell will open and ghosts will come out in search of food. This results in, people gathering at pagodas to throw rice balls, light candles and listen to the chanting of monks. Food is also offered to the monks, as it is believed that the offering of food will make it to their ancestors through the monks and help save them from the tortures of hell.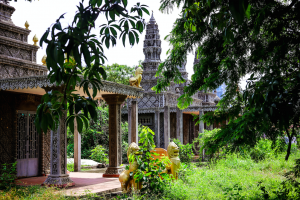 Acting as a public holiday, Khmer people return to their hometown or village in order to partake in the festivities and reunite with all of their family members. Overall the festivities enable people to fully comprehend and practice the purpose of Buddhist teachings, whilst remembering loved ones and praying their souls rest peacefully. Promoting gratitude and encouraging people to be good and provide for their society, are the core values of the Pchum Ben holiday.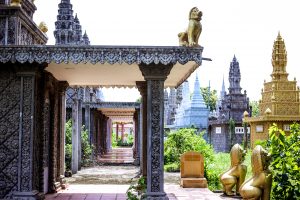 For us at GVI Kampong Cham, we can already see the importance of the holiday with classroom cancellations in place to enable our students at the pagoda to return home in time for the celebrations. As classes get quieter and the pagoda undergoes preparations, you can feel the anticipation around Kampong Cham for Pchum Ben to commence on the 27th September.