If you plan on volunteering abroad in this island nation, make sure you explore the best things to do in Fiji.
Fiji's 330 islands lie scattered through the Pacific Ocean, fringed with palm trees and lapped by calm blue water. The archipelago is straight out of a daydream, warmly inviting you to sink your toes into soft white sand and bask in the tropical sun. 
There's plenty of adventure to be had too, both on land and underwater. Home to both vast stretches of coral reefs and lush green jungles, Fiji is the perfect place to spot both fish and birds.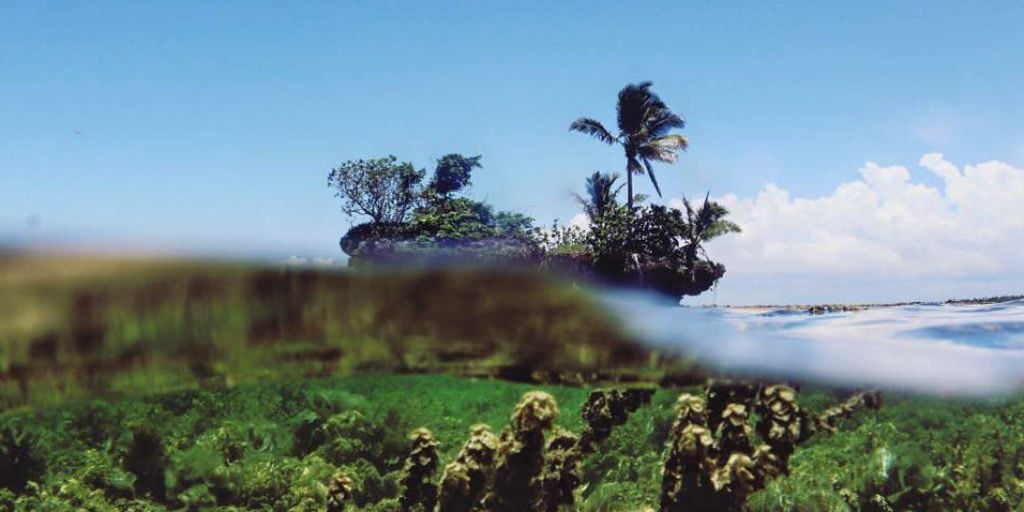 Make the most of the time you spend volunteering, with this Fiji must-do list. 
1) Snorkel coral reefs
What you see above the water in Fiji is just the beginning of this country's beauty. Below the warm blue waves are some of the most impressive soft coral locations in the world. 
Strap on your mask and snorkel to discover lush coral gardens teeming with fish of all colours and sizes. There are more than 1,500 species of fish and other marine creatures flitting about in Fiji's underwater world. 
Some of the best snorkelling in Fiji can be found just off Ono Island, a snorkel-only site which offers the chance to swim with manta rays. These colossal creatures can measure up to four and a half metres from wing tip to wing tip.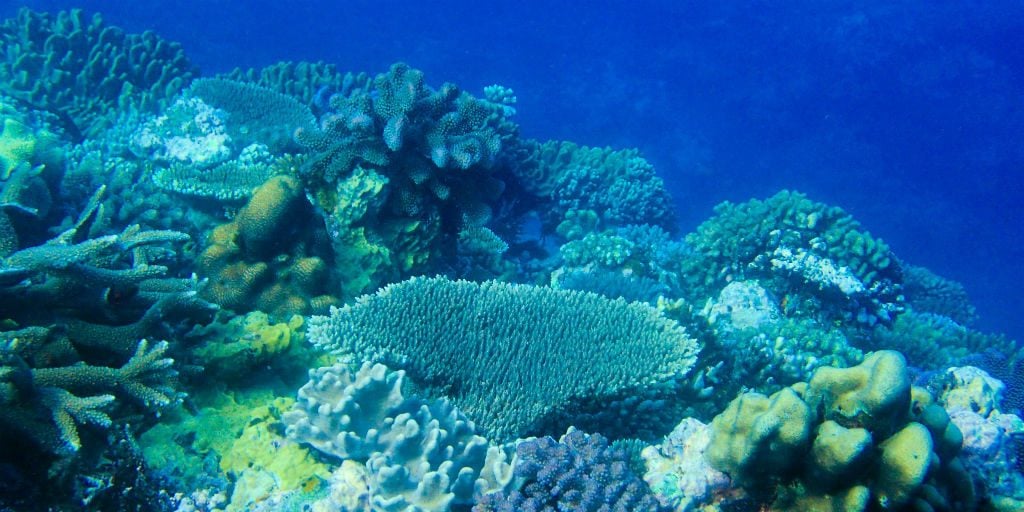 Just as incredible as the rays themselves is their interaction with cleaner wrasses –  fish that swim inside their mouths to munch on dead skin and parasites. They help the mantas to stay clean and healthy. 
The legendary Rainbow Reef, dubbed the soft coral capital of the world, is another outstanding snorkel site. Among the rainbow-coloured coral live clownfish, anemones, white-tip reef sharks, and the occasional leopard shark. 
At the Namena Marine Reserve, you'll be able to see some of the 400 coral and 1,100 fish species that live in the area. The huge biodiversity in this reserve means it offers some of the best snorkelling in Fiji.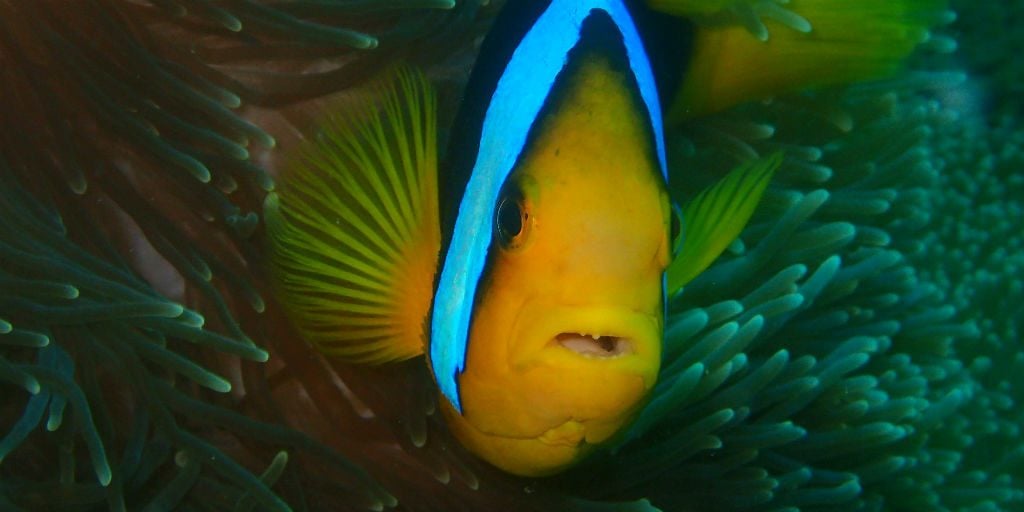 2) Visit the Fiji Museum
The Fiji Museum is a great place to visit early in your trip, to give you insight into the history of Fiji and the country's cultural evolution. 
From archeological displays to a mighty 13-metre long canoe from the early twentieth century, there's plenty to keep you fascinated in this museum. 
The museum also covers other South Pacific, European, and Indian cultural influences on the development of Fiji. 
Visit on the last Saturday of each month to get to see live music and traditional dances. 
Original photo: "Fiji Museum" by Matthias Süßen is licenced under CC BY-SA 2.0
3) Shop in the Suva Municipal Market
In the middle of Suva, Fiji's capital city, is a thriving market with a friendly atmosphere. 
Stop by to browse piles of fresh tropical fruit and vegetables. The cassava, yams, bitter gourds, jackfruit, and tropical fruits are a feast for the eyes. 
Shopping here is cheaper than the supermarkets and gives you a taste of daily life in Suva. This is also the best place to quench your thirst with fresh pineapple juice.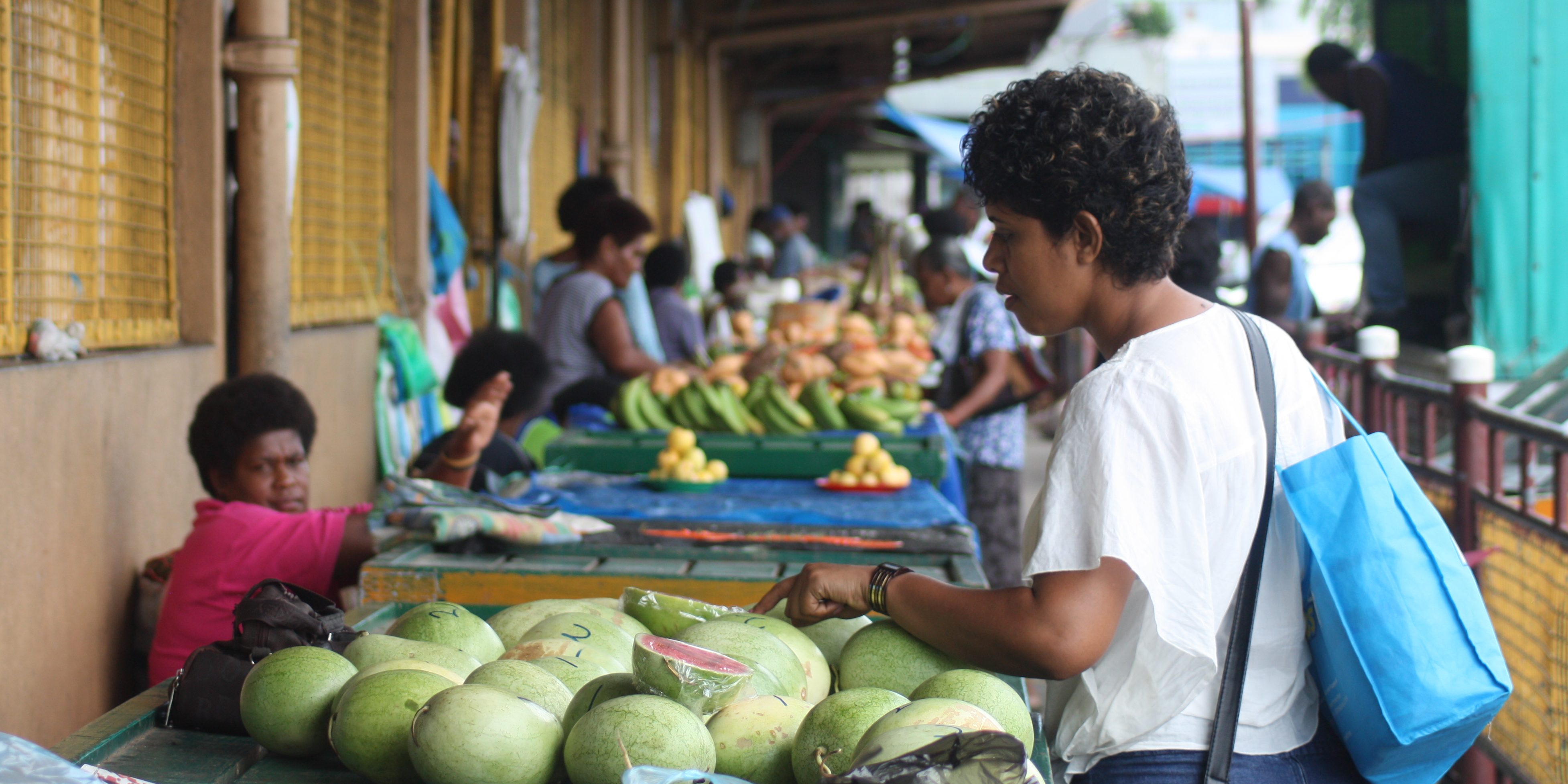 Original photo: "Out and About capturing the moments of women market vendors in Suva" by UN Women/Olivia Owenis licenced under CC BY-SA 2.0
4) Taste Fiji food
Fijian food is hearty and delicious. The basic components of Fijian cuisine are fish, coconut, cassava, rice, sweet potatoes, and taro – a root vegetable which has been a staple part of the Fijian diet for hundreds of years.
Using earth ovens or cooking directly over open fires, Fijian cooks will whip up dishes harnessing the rich flavours of local produce and the daily catch. Thanks to the influence of Indian migrants who arrived in Fiji in the 1870s, Fiji food also features curries and spices, making Fijian-Indo food distinct from other Pacific Island cuisines. 
Some of the tastiest local dishes include kokoda, finely-chopped raw fish dressed in coconut cream, lime juice, and chillies, and lovo, which includes a range of different foods cooked over several hours in an earth oven. 
5) Explore the Colo-i-Suva Forest Park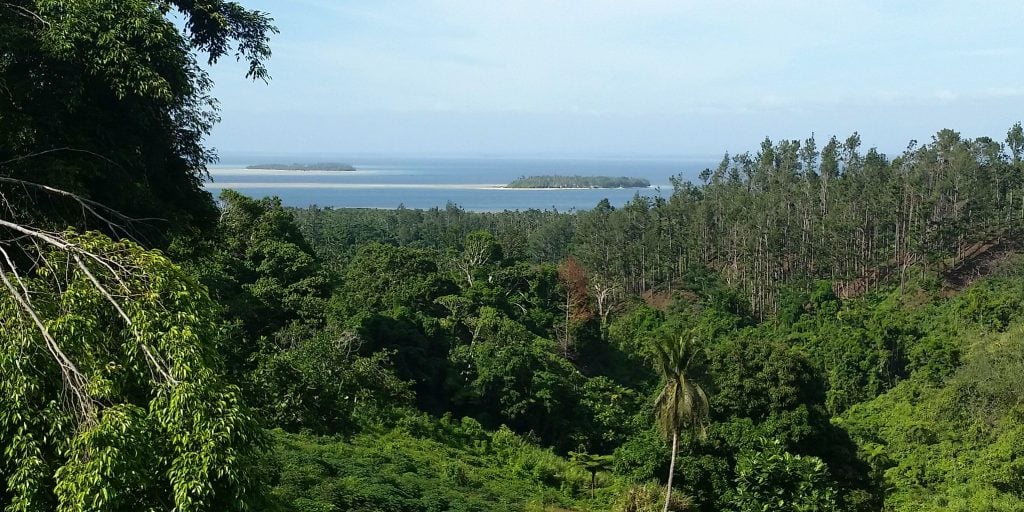 Don't let the dazzle of Fiji's beaches blind you to the interior of the islands. Fiji has plenty to entertain keen hikers, bird watchers, and waterfall chasers, particularly in Colo-i-Suva Forest Park. 
Only a stone's throw from Suva, Colo-i-Suva features some of Fiji's most lush rainforest. Visit to see tropical plants and native birdlife, as well as waterfalls and clear natural pools. 
Around six and a half kilometres of walking trails will take you deep into this jungle, which is a refreshing and green respite from the capital city. If you get hot along the way, you can stop and swim in the pretty Waisila Creek. 
6) Marvel at the Sri Siva Subramaniya Swami Temple
One of the most visually spectacular sights in Nadi, Fiji's third-largest city, is the Sri Siva Subramaniya Swami Temple, an extravagantly-coloured Hindu temple featuring traditional Dravidian architecture.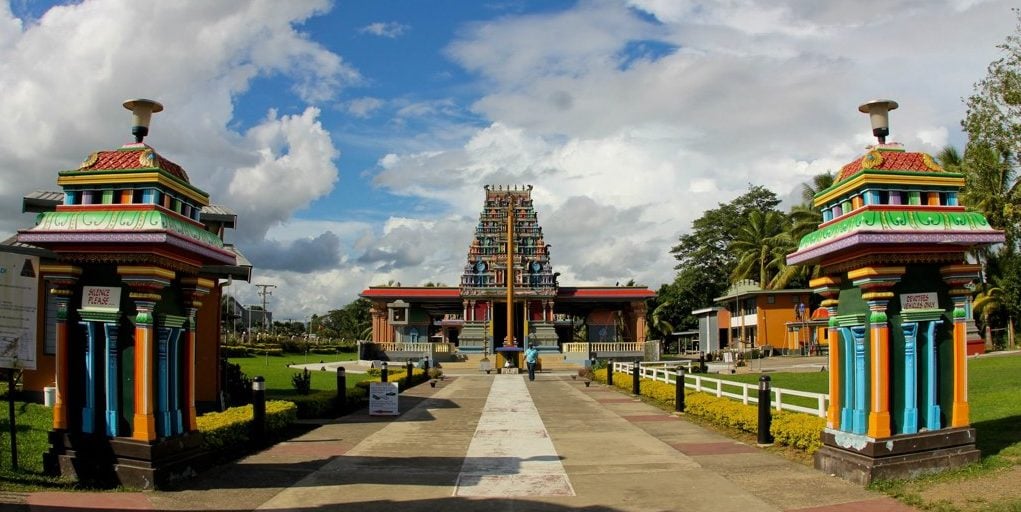 Original photo: "Nadi, Fiji, 1996" from Nathan Hughes Hamilton is licensed under CC BY 2.0
This is the largest Hindu temple in the Southern Hemisphere, and one of the only places outside India where you can see this form of architecture. The wooden carvings depicting various deities were brought all the way from India. The elaborate ceiling frescoes were also painted by artists who travelled from India specifically for this purpose. 
7) Gain a PADI scuba qualification
Fiji's abundant marine life and blissful waters make it the perfect place to gain a PADI diving certification. 
Learn to dive through GVI's marine conservation expedition, which gives you the chance to contribute to the protection of vulnerable marine environments at the same time. GVI's research base is located on Calaqai Island. With idyllic beaches and traditional villages, it's the ideal spot to earn your PADI Advanced Open Water certification
Once you're scuba certified, you'll be able to dive the Great Astrolabe Reef, one of the largest barrier reefs in the world.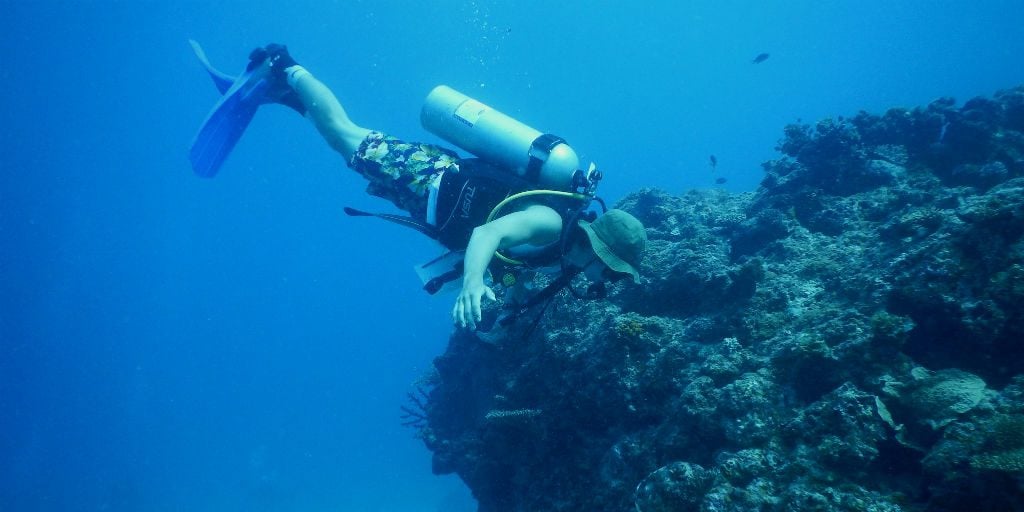 If you are already a qualified scuba diver, take your skills to the next level with a PADI Divemaster internship. As well as having a professional diving qualification by the end of the course, you will gain practical experience in the marine conservation field. 
8) Volunteer in Fiji
Volunteering in Fiji with GVI is a meaningful way to make an impact during your travels. A wide range of volunteer projects and internships means you can choose a project aligned with your personal interests and career goals. 
Choose from marine conservation or community development initiatives, and help to tackle challenges such as plastic pollution, climate change and coral bleaching, and women's empowerment. 
Each project is designed to enable volunteers to have a sustainable impact in Fiji while learning about local culture and enhancing your knowledge of global development issues.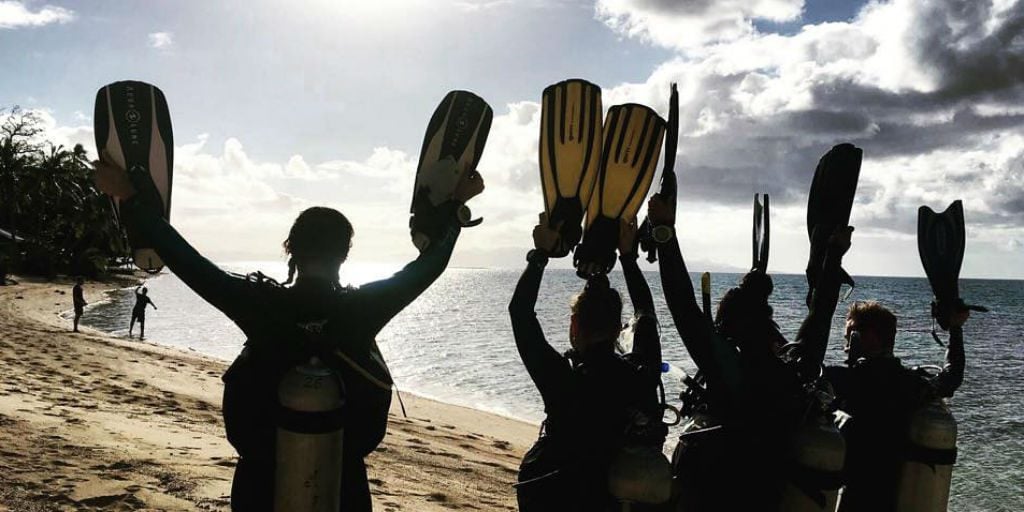 For example, Fiji volunteer teaching is a great way to be immersed in the local community. You can help to improve education in villages while also gaining practical teaching experience, which will make a valuable addition to your CV. 
While volunteering, you'll be living among palm trees and close to Fiji's famous blue water, soaking up the laid back pace of life embraced by many in this island nation. 
Discover Fiji volunteering with GVI. Explore our range of volunteer projects and internships today.