Travelling to Phang Nga province? Learn about the region's top beaches, places to spot endangered sea turtles, and other aquatic activities.
Phang Nga is famous for its towering limestone karsts, emerald seas, and underwater treasures. The province's coastline is a playground for ocean lovers and is one of the best beach destinations in Thailand.
Here is a guide to the best things to do on the coast of Phang Nga.
Explore Phang Nga's many beaches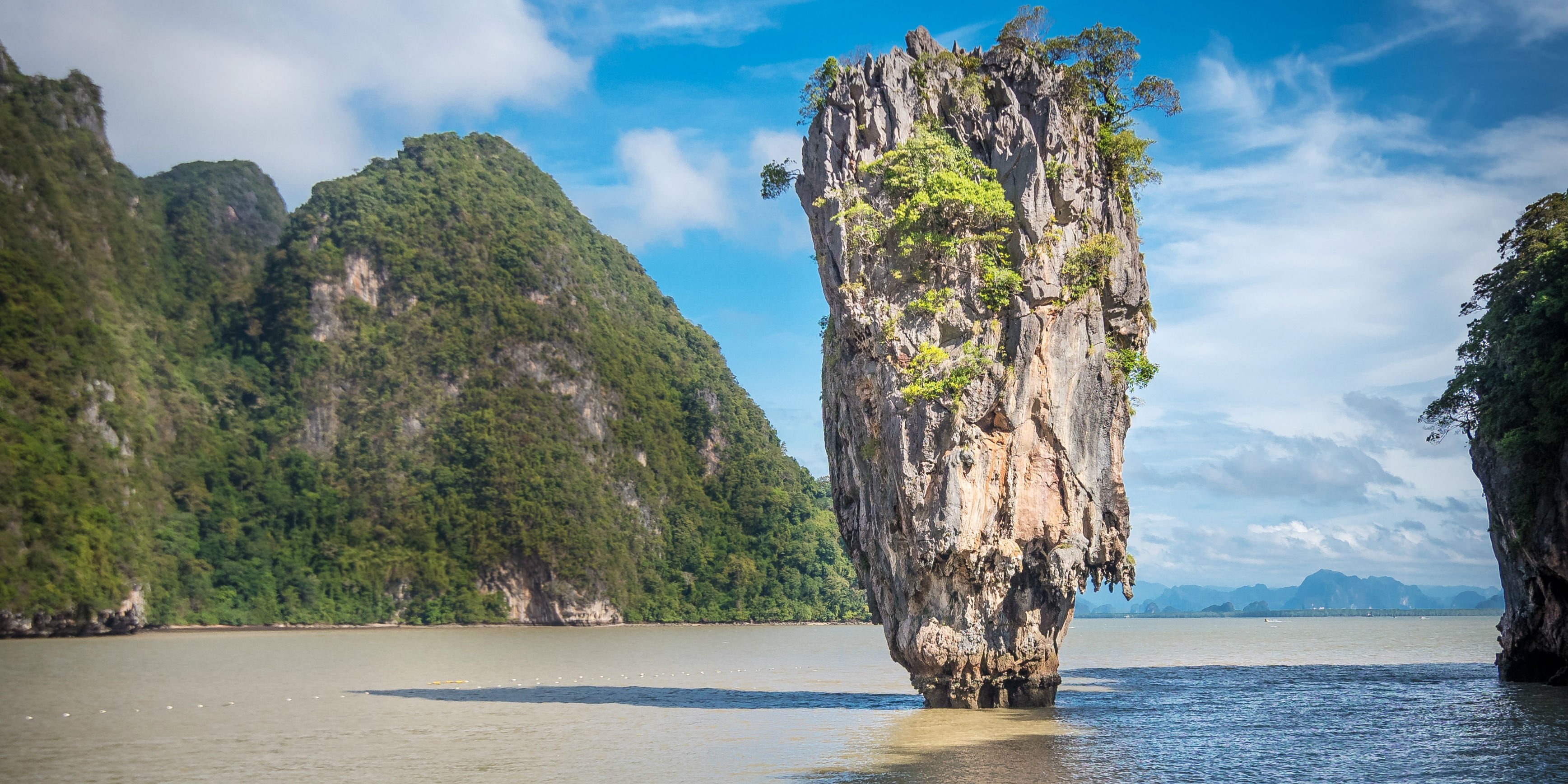 Original photo: Tom Ek
Thailand's beaches are famed around the world. From islands with powdery white sand and pristine water, to aqua bays sheltered by jungle-clad cliffs,  the country is a beach lover's dream. Phang Nga is home to some of the best beaches in Thailand.
This does mean that you won't be alone on the beaches in Phang Nga. Some of the most famous, such as the James Bond Beach, see thousands of visitors a day. The Khao Lak area, on the Andaman seaboard, is less crowded and has larger beaches with more space than those in Phang Nga Bay.
Make sure you check out Coconut Beach, Pak Wip Beach, and the golden stretches of sand in Lak Lam Ru National Park.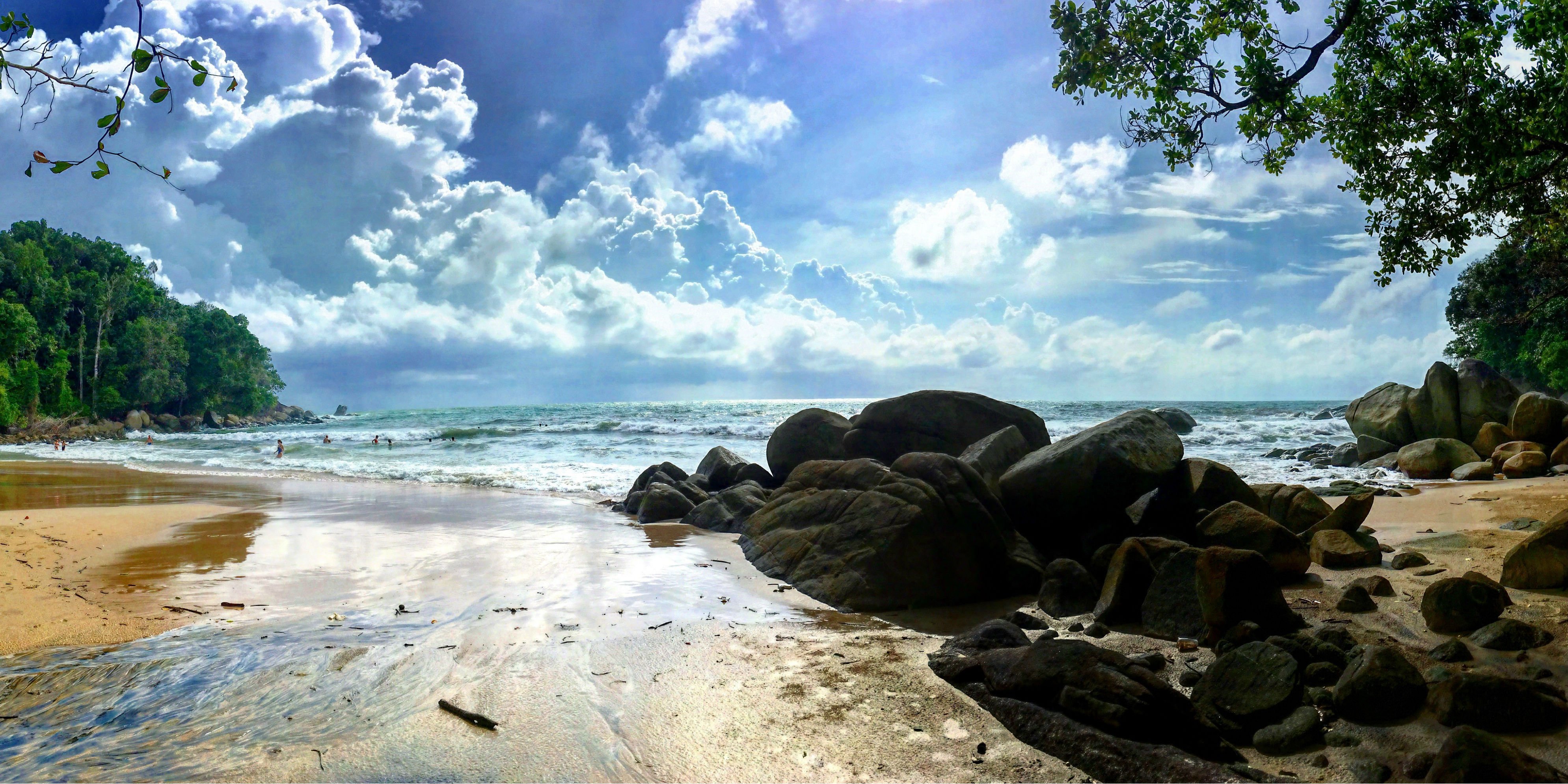 Spot endangered sea turtles
Four species of sea turtle live in Thai waters: the olive ridley, green, hawksbill, and leatherback turtle.
However, sea turtle populations in the Andaman Sea are declining rapidly, as a result of excessive fishing, egg poaching, pollution, and habitat destruction. Olive ridley and leatherback turtles, in particular, are a rare sight. Early in 2019, locals spotted an olive ridley sea turtle nesting on a beach near Khao Lak — the first such sighting in 23 years.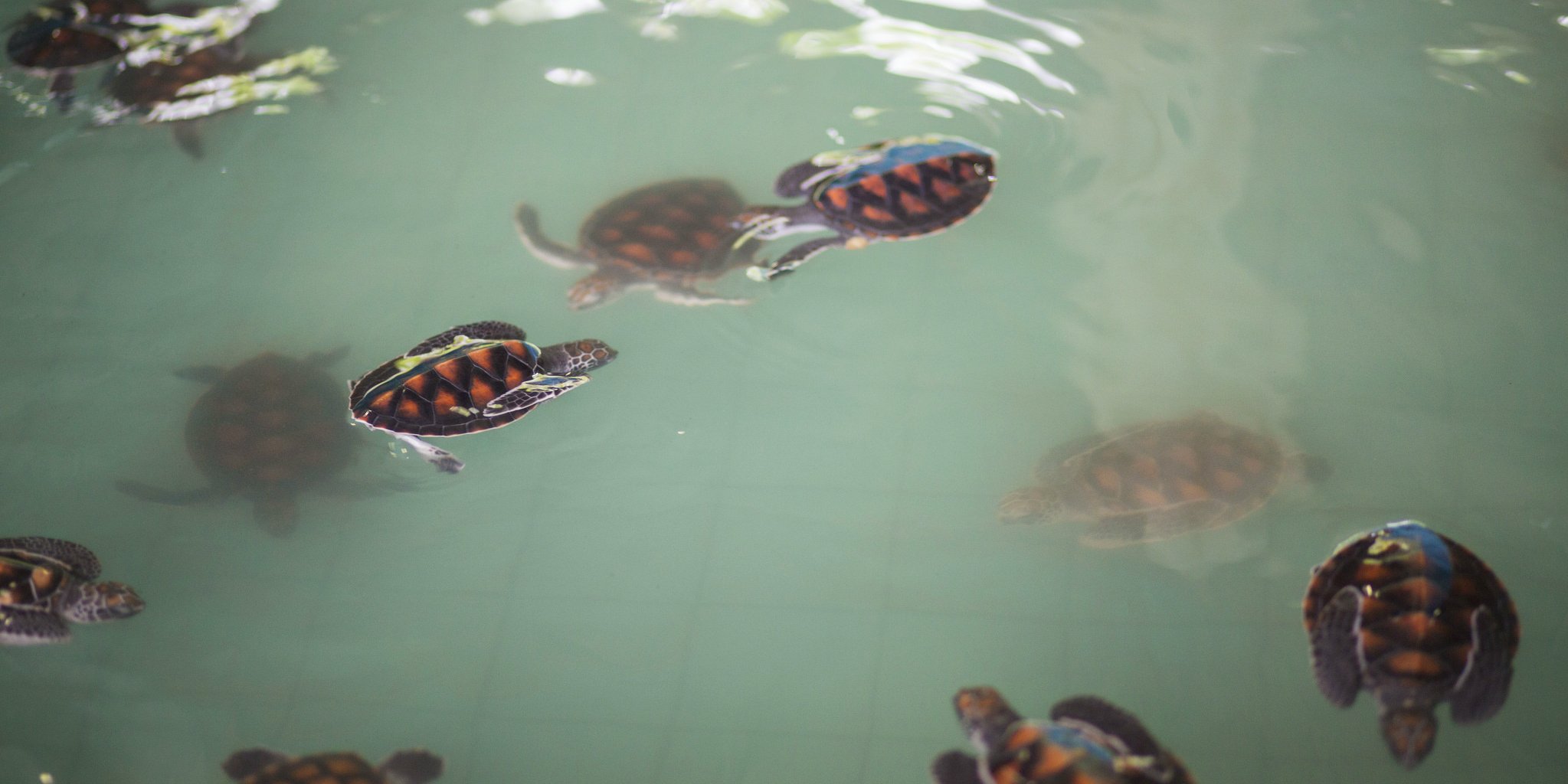 To see endangered sea turtles, you can take snorkelling or scuba diving trips from Khao Lak to the Similan or Surin Islands. Thai Muang National Park is also a nesting site for leatherback and olive ridley turtles. In early March each year, there is a seven-day turtle festival held on Thai Muang Beach. During this event, you can watch turtle hatchlings, raised by the fisheries department, being released back into the sea.
If you are lucky enough to encounter sea turtles in the wild near Phang Nga, make sure you keep a respectful distance — at least three metres — refrain from feeding them, and be careful not to touch them. Getting too close to sea turtles can disrupt their normal behaviour and cause unnecessary stress for the animal.
If you're wondering where to see turtles in Thailand, with guaranteed sightings, the best place is in a conservation centre. There are two local sanctuaries in Phang Nga: Thai Mung, operated by Phang Nga Coastal Fisheries Research and Development, and the Royal Thai Navy's Sea Turtle Conservation Centre at Thap Lamu. Both conservation centres take care of turtle eggs and turtle hatchlings, nursing the infant turtles until they are strong enough to fend for themselves.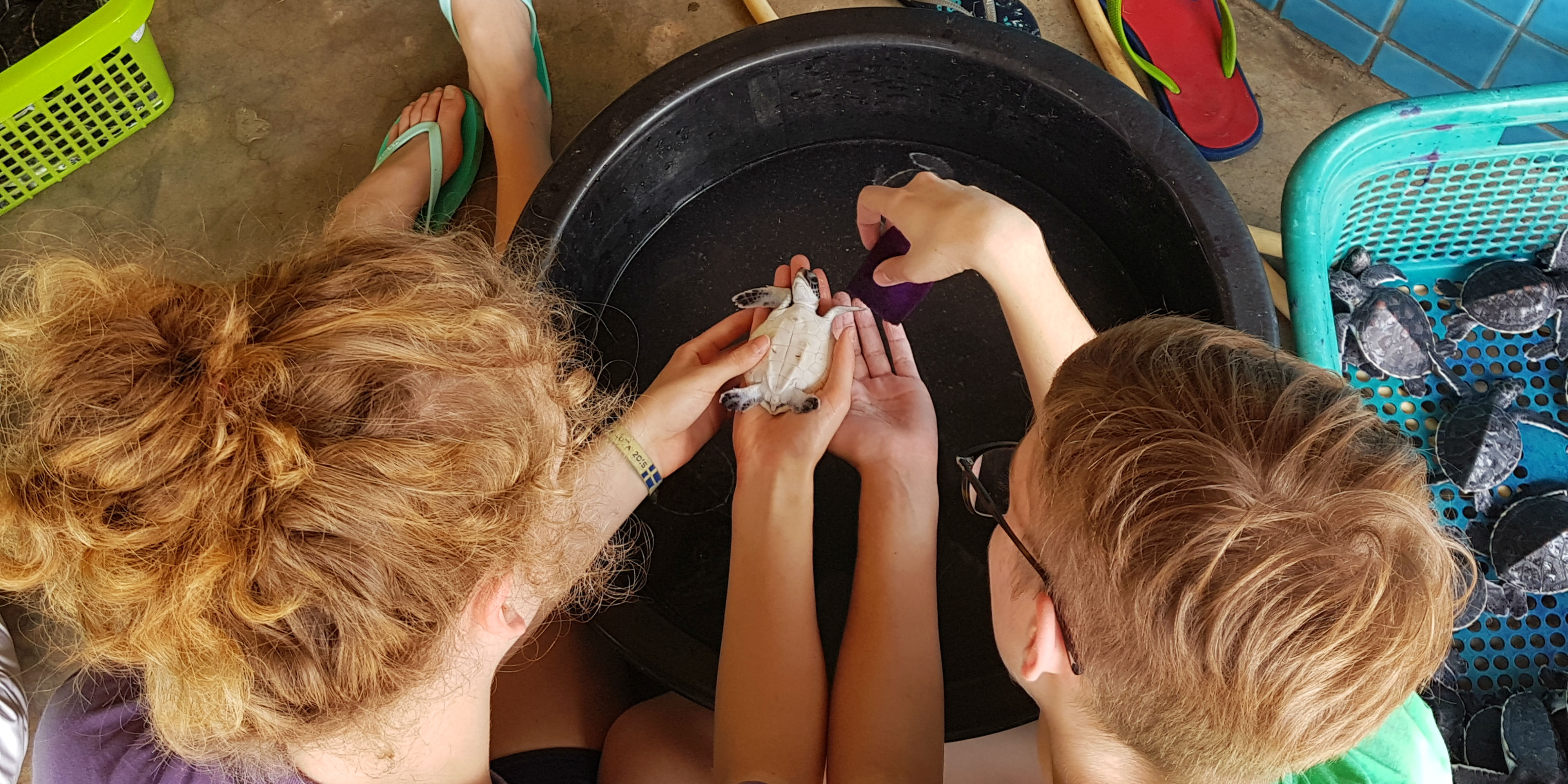 As well as close up encounters with turtles, visiting these centres means you'll gain a better understanding of sea turtle conservation and the challenges they face.
For an even more hands-on and in-depth experience, you can volunteer in sea turtle conservation with GVI. Our volunteers can assist with turtle rehabilitation and research at the Royal Thai Navy's sea turtle centre, and help out with biodiversity surveys on nearby islands. You'll get to spend time with the sea turtles while gaining skills in the marine conservation field.
Snorkel coral reefs
The crystal clear water in Phang Nga is an irresistible invitation to snorkel. The many islands and coral reefs in Phang Nga Bay are teeming with colourful tropical fish. You might also spot sea turtles, anemones, and octopuses in Thailand's vibrant underwater world.
Koh Hong Island and the three Koh Khai Islands are top spots for snorkelling. They are easily accessible but typically have fewer crowds than some of the other islands in Phang Nga Bay.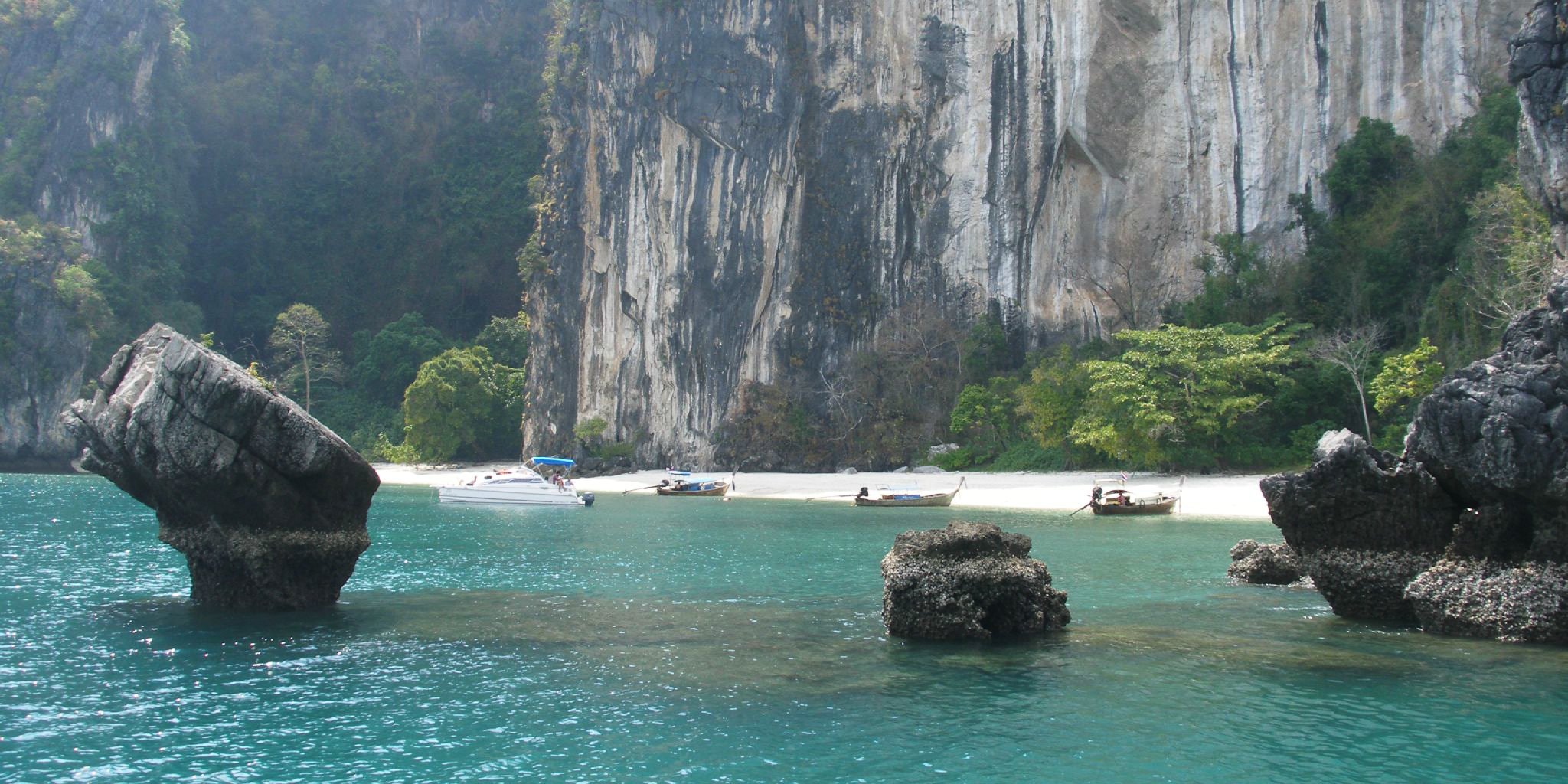 Original photo: Vyacheslav Argenberg
Sadly, coral bleaching and overfishing have damaged the coral reefs in the Andaman Sea. If you would like to contribute to protecting and restoring the reefs and marine life around Phang Nga, while still enjoying snorkelling adventures, you could take part in a coral reef conservation program.
Armed with your flippers, mask, and snorkel, you'll help to conduct surveys of the coral reef, collecting vital data while making the most of Thailand's tropical waters.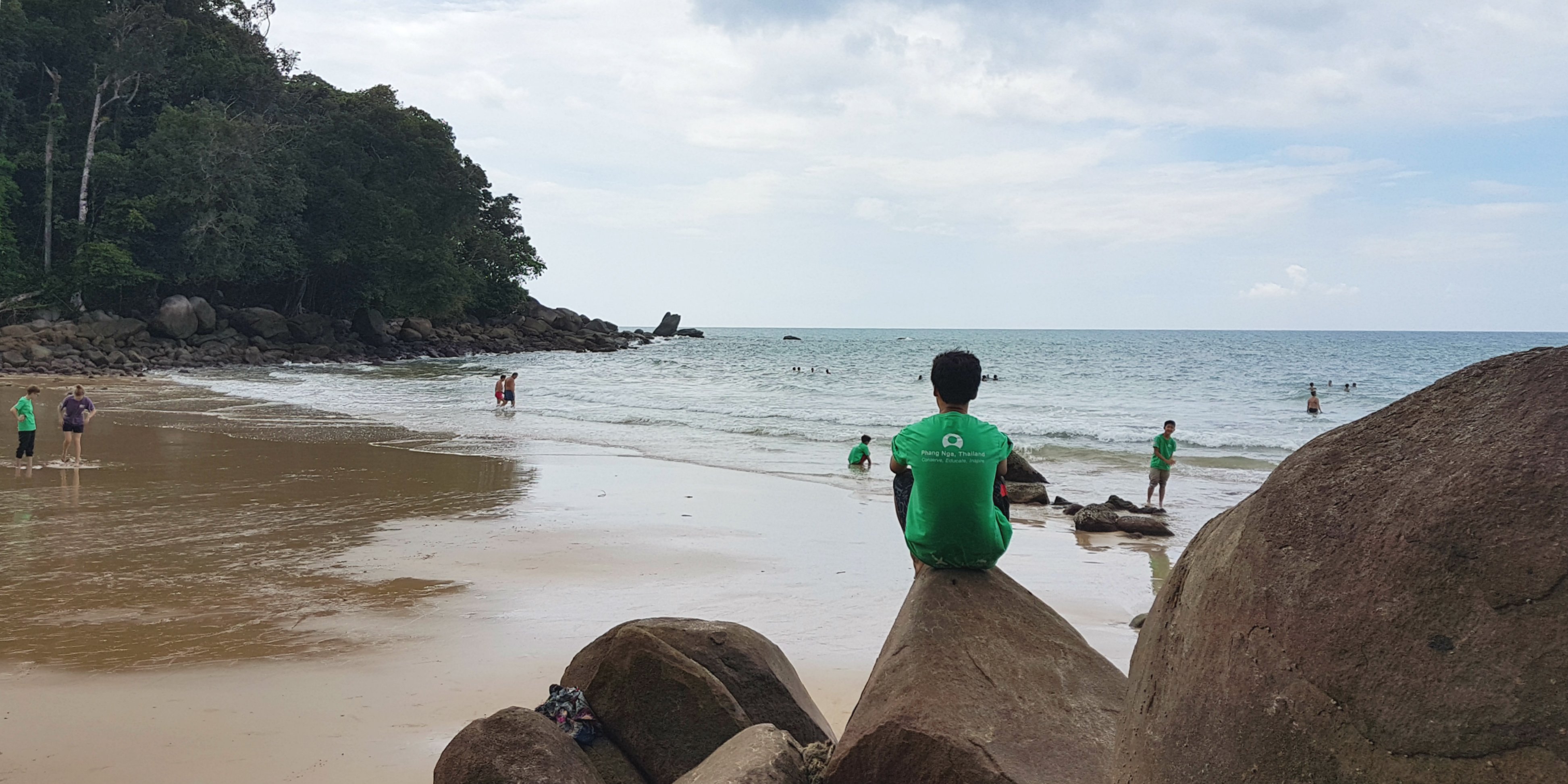 Go shipwreck diving
There are four popular shipwrecks you can scuba dive to near Khao Lak. As well as being a stunning underwater sight, each wreck acts a fish nursery. Different species of fish are abundant in the waters surrounding the sunken boats, so you'll see plenty of colourful marine life on your dives.
If the shipwrecks whet your appetite for more diving, the warm waters and tropical marine life in Phang Nga make this a great base to take your scuba diving skills to the next level. A PADI Divemaster internship with GVI is an awesome way to advance your skills and earn your Divemaster qualification. This will give you an inside look at coral reef research, conservation, and even daily life in a Thai dive shop – all elements that will give you valuable experience within the dive industry.
Volunteer in coastal conservation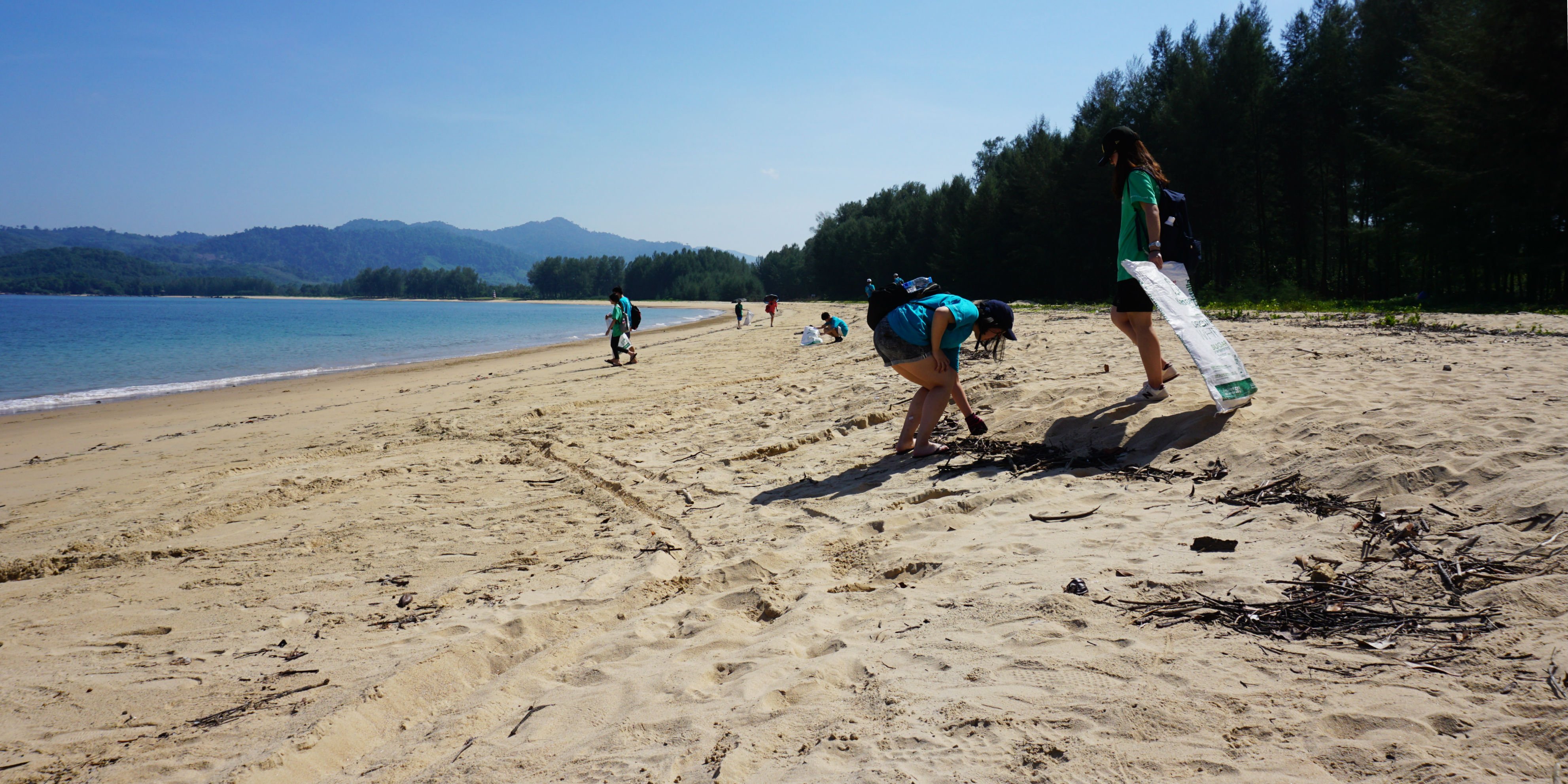 The best way to explore Thailand's beaches is to help with protecting them. As a volunteer on a coastal conservation project, you'll be able to spend longer in Phang Nga, absorbing the beautiful surroundings and local culture while working towards measurable, sustainable goals.
You could take an active role in combatting plastic pollution. GVI's plastic pollution and conservation volunteer program gives you the chance to lead beach cleanups and environmental education workshops that raise awareness of the dangers of plastic. Marine litter is a huge environmental challenge in Phang Nga. Helping to tackle this threat to the natural beauty and marine species in the area is immensely rewarding.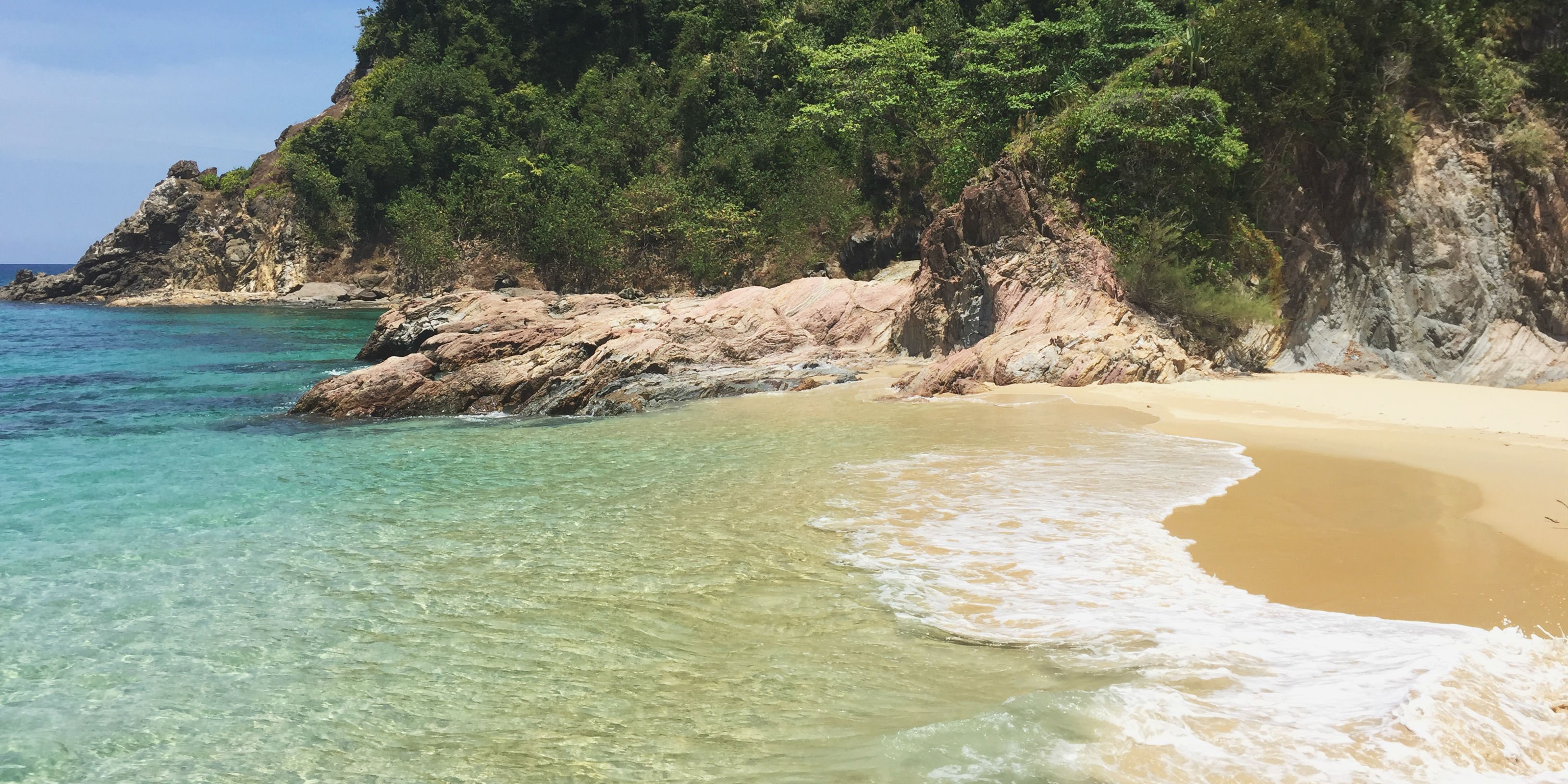 Or, you could opt for a coastal conservation internship to hone your research skills and gain practical field experience. Working with local conservation organisations active in Phang Nga's coastal areas,  you could help to carry out biodiversity surveys of tropical birds and butterflies, and support environmental education programs, all while living in a traditional fishing community.
Marine conservation volunteer work in Thailand is an eye-opening experience and a great way to equip yourself with the right practical skills for a career in the marine field or as a conservationist.
Volunteer in Thailand with GVI and you'll have many opportunities to discover Phang Nga, both above the water and below. Browse our sustainable, award-winning programs and find your perfect match today.