When people hear 'Thailand', they generally think of the beaches in the south, and the bustling city of Bangkok. At GVI Chiang Mai, you will be in the Northern part of the country – which is considerably less touristy, but this means it is very easy to get off the beaten track and explore at the weekends or after project. Northern Thailand is full of friendly people, amazing food, dense forest, hilly hiking opportunities, and cute local villages. We've compiled a list of some of the options whilst you're here with us, hopefully you enjoy planning your next trip!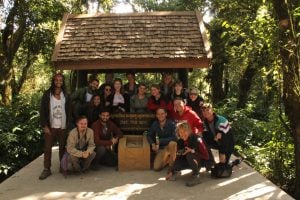 The city of Chiang Mai is where your project will begin – the biggest city in Northern Thailand. About 4 hours drive from our project on winding forest roads, it is a firm favourite weekend destination for volunteers looking to get some city life after a couple of weeks in the forest! You will be spoilt for choice of food to eat, and there are many interesting sights too such as Doi Suthep (the temple high on the hill), a museum, night markets, and the Old City wall.
Another firm favourite weekend destination for volunteers is Pai, which is a small but very touristy town about 5 hours drive from the village. It has a very relaxed, chilled-out vibe with many small, eco-friendly cafes, and street markets selling souvenirs. Surrounding the town are many waterfalls which you can swim in, as well as hot springs, and a beautiful canyon where everyone congregates to watch the sunset.
Mae Hong Son is only a couple of hours away from GVI's project base, and well worth a visit if you are looking for some Western comforts without wanting the long 4-hour journey into Chiang Mai! It is small and sleepy, and you won't find many tourists here, but there are decent places to stay, and a beautiful lake in the middle of the town, all lit up at night. There is also a lot to explore around the town, such as a bamboo bridge over some rice paddies, a hot spring, a huge bamboo forest, and a waterfall.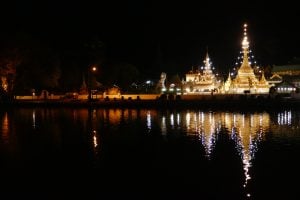 During the journey to GVI's base from Chiang Mai city, you will pass a misty area where the air is suddenly cool – a nice respite from the heat. This is Doi Inthanon National Park, famous for having the highest peak in Thailand (2565m high), as well as superb trekking opportunities, huge waterfalls, and probably the best birdwatching opportunities in the country. We often run day-trips there from our base.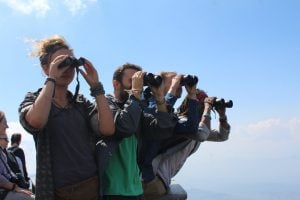 Finally, if you are lucky enough to be joining our project in a few weeks in November, you may have the chance to see the sunflower fields blooming in Khun Yuam, just 1 hour away from our base. Miles of yellow flowers only open for a few weeks every year, an awesome photo opportunity and beautiful sight! The best is the sunrise over the flowers, meaning an early start to the day!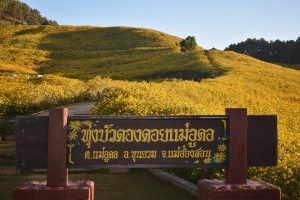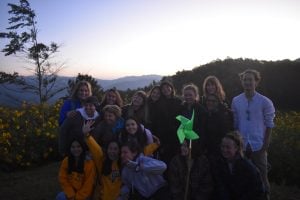 Are you itching to explore now?! We hope to welcome you back to our project soon!