It's officially our last month in Kampong Cham, and it's definitely going to be emotionally filled!! Not only have we loved working closely with our partners and students here, but it has become our home. GVI has been lucky enough to call Kampong Cham its home for nearly 2 years now, so we're extremely settled in this part of Cambodia. Volunteers always feel immediately welcomed by the unbelievably, friendly natured guesthouse staff and Cambodian people in general. We have been very lucky to be able to live and work in such a fun, happy and family environment – we couldn't have asked for better!! Which is why we want to say thank you to everyone that has made our time here so incredible.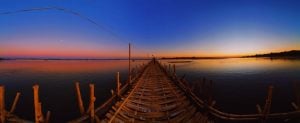 First of all, we want to thank Moonriver – the guesthouse where we live and work from with our volunteers. The staff here work so hard for the GVI team and always know how to make us feel happy – as I'm writing this I'm being distracted by one particular staff member who always knows how to make me laugh! They are genuinely the sweetest and most caring people you could ever meet; my words cannot do any of them justice. We've developed a strong friendship with them and feel part of the family – where we do whatever we can to help each other out. Leaving Moonriver is not going to be easy, but we know this isn't goodbye it's we'll see you again soon!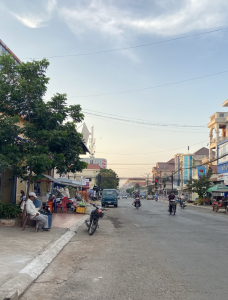 Boeng Snay Pagoda – where we taught young monks English every morning. These classes always became a quick favourite amongst the volunteers due to their hard working, light hearted and cheeky nature. Laughter and fun were a guarantee with the monks as they were always happy and eager to learn, which was shown by their impressive progress over our time here. Volunteers were often surprised by the pagoda classes, as the students were never what they imagined monks to be like – just ordinary young boys. There were so many highlights about working at the pagoda, but a personal favourite was when the students got myself and a volunteer to play splat, only to find out they placed the flashcards on our heads backwards so we couldn't call out what the other person had. The students here always got our day off to a good start and we were very lucky to have been given the opportunity to work with such special people, that we'll never forget and wish them all the best for their bright futures ahead of them.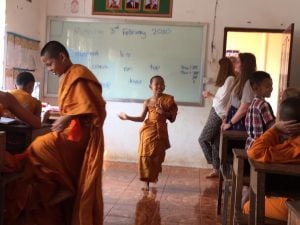 Cheung Kok, and especially Aline who is one of the most impressive women you'll ever come across she runs tours of the ecovillage, teaches the village children and studies in her free time (not that she has any). At Cheung Kok we are able to empower young girls through providing them with evening English classes. Teaching the girls is always an endearing experience, they're so hard working, well behaved and don't want to let you down – making it a lovely classroom environment. In addition to this, Aline always helps GVI whenever we have cancellations and need to occupy our volunteers, whether it's running extra classes in the morning with younger children from the village, taking us on an ecovillage tour with activities on the way or most recently welcoming us into her home for a cooking session with her mum. Every time you see Aline she's always happy and grateful for our work – and the feeling is more than mutual, it's been a blessing to be involved with the village.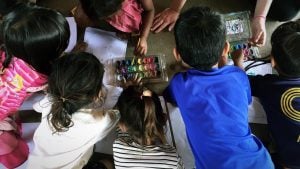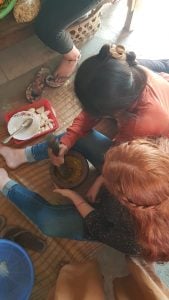 BSDA – our umbrella company and primary partner here in Kampong Cham, through which we run our classes at a drop-in centre, as well as the dance and culture centre. These classes have enabled us to be exposed to a lot of energy and a lot of love – where the students always want to make you something, give you flowers or play with your hair. The energy they bring can sometimes be a challenge for our volunteers, but not only does this show that this is where we're needed, it is also the environment our volunteers grow the most – without even realizing it. Outside of the classroom, BSDA is a great support and have helped us whenever we've needed it, we're proud to have worked so well with them. All of these our reasons we are grateful and appreciative of our partners.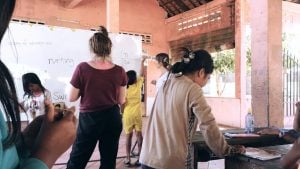 And last but oh so definitely not least, Kimyi our Community Liaison Officer. Kimyi goes above and beyond and always helps us in any way we need, not only this but he does it all with a smile on his face! Kimyi has been employed by GVI for over a year and has really helped shape the program and make it what it is today, he's also one of the first people to make you feel welcomed into the community with his inquisitive nature combined with his love of meeting new people. He always helps to brighten up our days and make all of us laugh whenever we're in his company. Not only this but he's such a hard worker and helps us set up great projects in Kampong Cham – such as our Power Club which runs at the teacher training university where he works. There are no words to describe this man fully or express our gratitude for everything he does, we just know we're lucky to have been able to work with you so closely.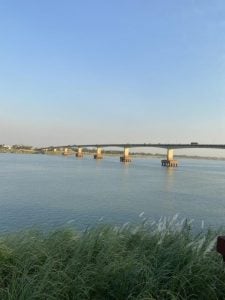 Clearly, we have got a lot going for us in Kampong Cham which will make the moving to Siem Reap difficult, but we've also got a lot to look forward to. Siem Reap has multiple areas and communities that we can work with sustainably and truly develop our programs to offer a full and holistic experience through which volunteers will make a real difference. With our new partners we will get to empower the communities in Siem Reap through education, where we will work directly with local teachers, teach English to underprivileged children, as well as being hands on female and youth empowerment organisations. We are already thankful for the potential we have together with our new partners and can't wait to help create positive change as a team – which wouldn't be possible without the experiences we have already gained. Thank you Kampong Cham for everything you have taught us and helped us through, we will never forget where we started and the people that have made all of this greatness possible.