Considering volunteering abroad with children? Ask – and answer – these kinds of questions before making your decision.
Volunteer work with children can teeter between help and harm. Orphanage volunteering can cause serious emotional damage. Yet teaching English abroad can help children look forward to brighter futures.
The good news is, it's entirely possible to volunteer abroad with children in a responsible and impactful way. It's simply about choosing a project that meets sustainable goals and focuses on the needs of children. To make sure you're participating in an ethical volunteer program, ask yourself, and volunteer organizations, these questions.
1)  What are your motivations for volunteering abroad with children?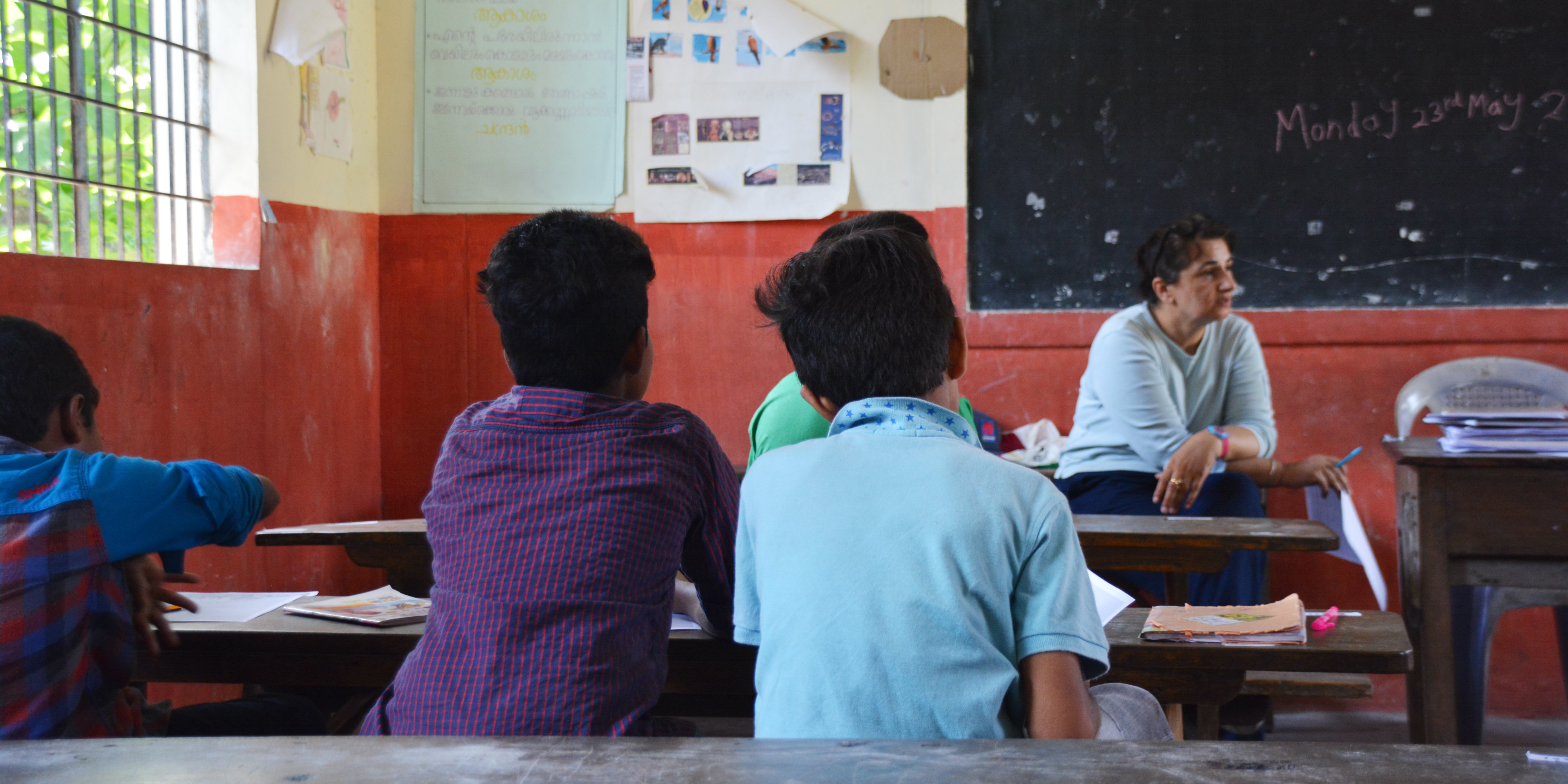 The first person you need to question is yourself. Volunteering with children seems like an obvious choice for the altruistically-minded. But children are vulnerable, so you should put a lot of thought into why you want to choose this option.
Improving teaching skills, learning more about child protection, empowering girl children in order to attain gender equality, or simply a genuine love for children, are all valid reasons. Wanting to 'save' children, play with them, or get cute photos with grinning little ones are not.
Be honest with yourself. Your decision to volunteer with children should be about empowering the children, not yourself.
2) Are the needs of the children the number one priority in a project?

Sometimes, projects that appear to be helpful for children are actually more harmful. Orphanages are major culprits for prioritizing profit over children.
Decades of evidence shows the emotional and cognitive impacts of living in an orphanage. Even well-intentioned volunteers can add to these issues, through a lack of specialized knowledge, driving demand for 'orphaned' children and sticking around for only a few weeks at a time.
Children in orphanages in developing countries often have at least one living parent or family member who could care for them. An increasing number of children are separated unnecessarily from their families and placed into residential care facilities to attract paying visitors.
The profits from well-intentioned, but ill-informed, volunteers has led to a trafficking industry that harms the children volunteers set out to assist.
So if you plan on volunteering with children, make sure their rights and needs are the number one priority. Typically, this means ditching orphanage volunteering altogether and working in non-residential facilities such as local schools or medical centres.
GVI is transitioning away from all volunteer activities at residential care facilities, due to the potential for harm to the children involved. Instead, GVI's volunteer work with children often involves supporting local teachers in their classrooms, helping to facilitate workshops, or running sports classes, with a focus on quality education.
These kinds of programs ensure that the well-being of children comes first. With sports volunteering, for example, you have the chance to support the physical and mental development of children in a fun and responsible way.
3)  Does the volunteer organization offer training?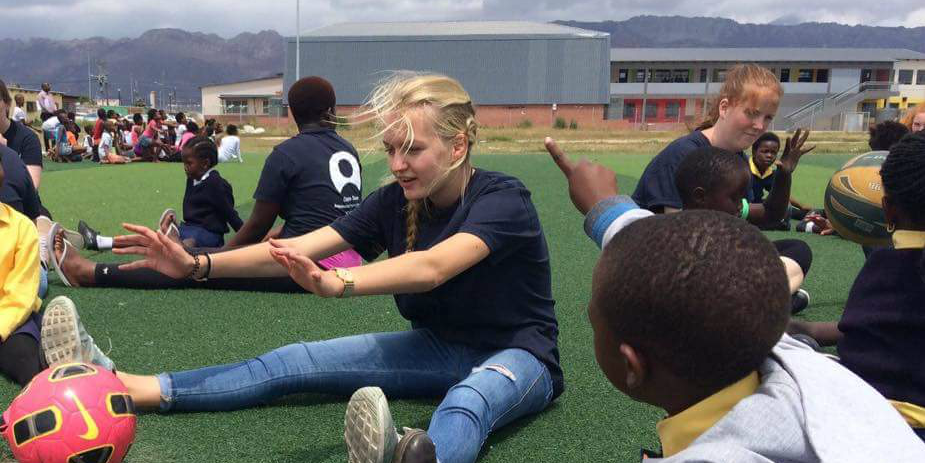 In your country, teachers are highly qualified. It should be the same in developing countries.
If you don't have the right qualifications for working with children in your home country, then you shouldn't expect to leap straight into working with youth abroad. In-depth training and proper support should be given to volunteers before they're allowed to engage with children. Thorough training is a clear sign that an organization has the best interests of children at heart.
In GVI's healthcare programs, volunteers can assist with a variety of tasks, from setting up clinics, to improving access to clean water. These projects can require specific skills, but where necessary we make sure volunteers are fully trained and equipped to make an impact in the communities where they work.
4) Does the volunteer organization offer protection measures for children?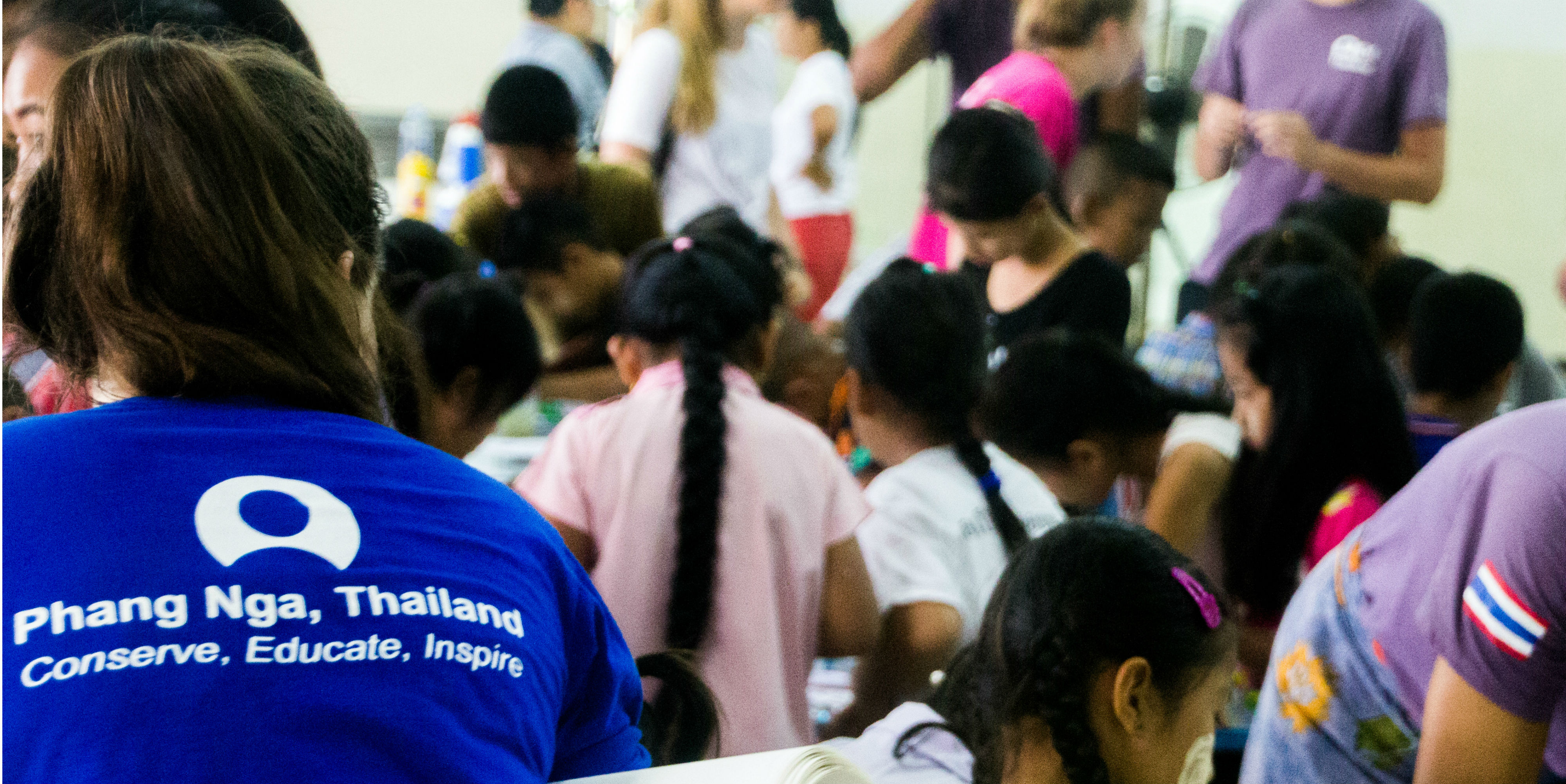 Any responsible volunteer organization will have clear child protection policies in place. The first step should always be vetting volunteers before they can work with children.
Before going to volunteer with children abroad, the organisation should ask volunteers for background checks or police reports. If none are needed to join a program, this is a big red flag.
Many volunteer programs are sold through images of volunteers surrounded by smiling children. But these images often gloss over the vulnerability of children in favour of marketing. An ethical volunteer program will do what it can to avoid exposing children to harm. 
GVI ensures that where children do feature in photographs, identifying factors such as children's and teacher's faces, uniforms, locations or names are limited. 
5) Are locals involved in running the projects?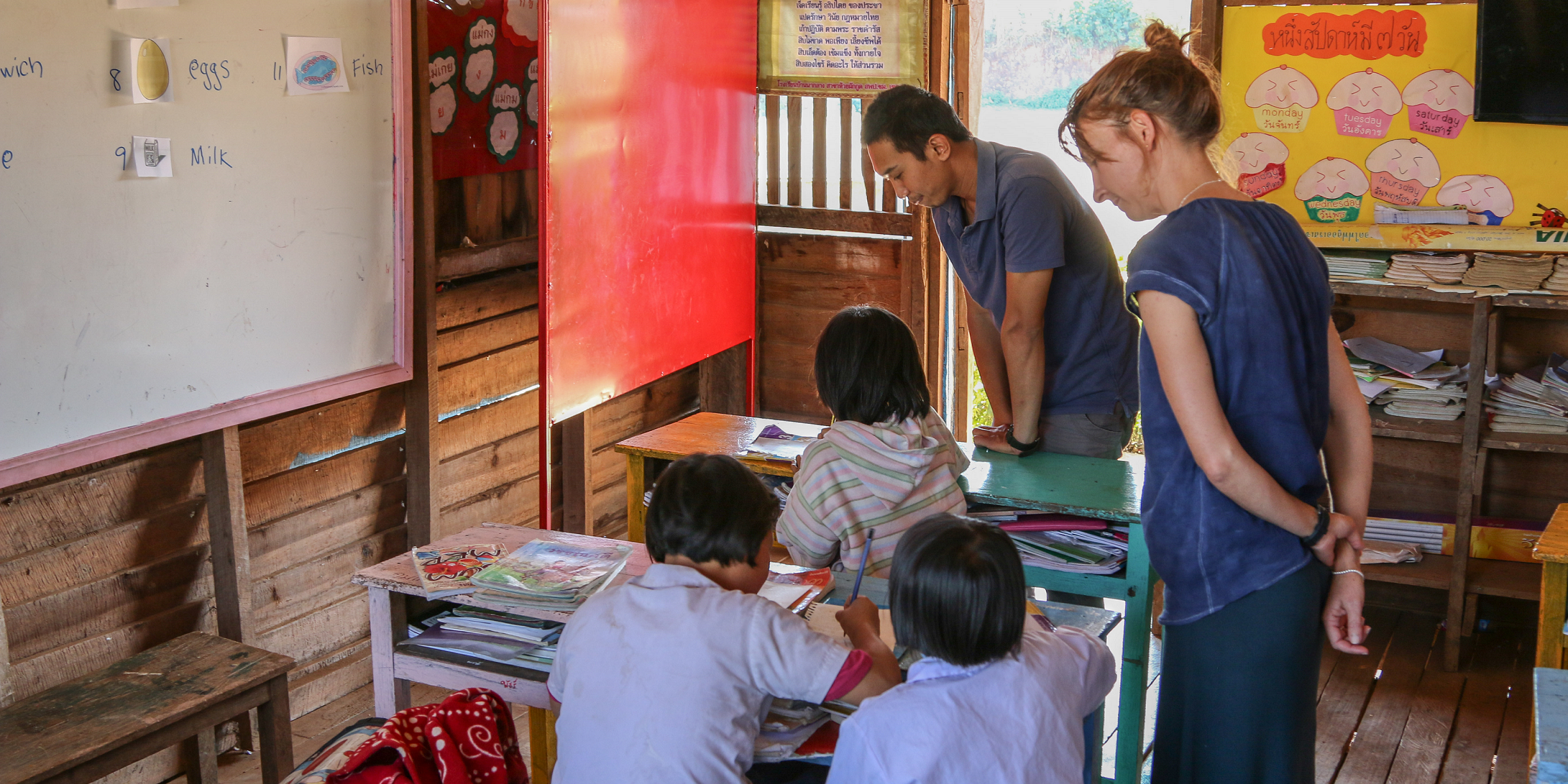 For projects to be sustainable, they should be collaborative and involve the local community.
This is especially important where children are involved. International volunteers are unlikely to have the same cultural context or language as their host country. This means they may not understand some aspects of children's education or care. Long-term projects firmly rooted in the community are also more beneficial for children, as they can provide better stability.
All of GVI's volunteer programs are geared toward long-term sustainable development goals, which means locals take an active role in projects to consciously work against dependency.
6) How long will you be volunteering for, and how can you use that time best?

Most volunteers can only dedicate a few months, or even weeks, to volunteering. In some cases, volunteers can only commit a few days. Volunteer programs that work with children can expose them to a steady stream of international volunteers who come and go in a short space of time.
Although short-term volunteer trips can be effective in many areas, it's even more important to evaluate the impact of short stays when children are involved. For example, when children in orphanages interact with caregivers who change frequently, there are harmful impacts on social and emotional development.
If children need consistent support from caregivers over a long period of time, can you really give them what they need as a volunteer? Instead of a project that involves direct contact with children, you might be able to choose a role that involves less direct contact, such as facilitating an educational workshop.
7) What activities will you be doing and are they aligned with specific goals?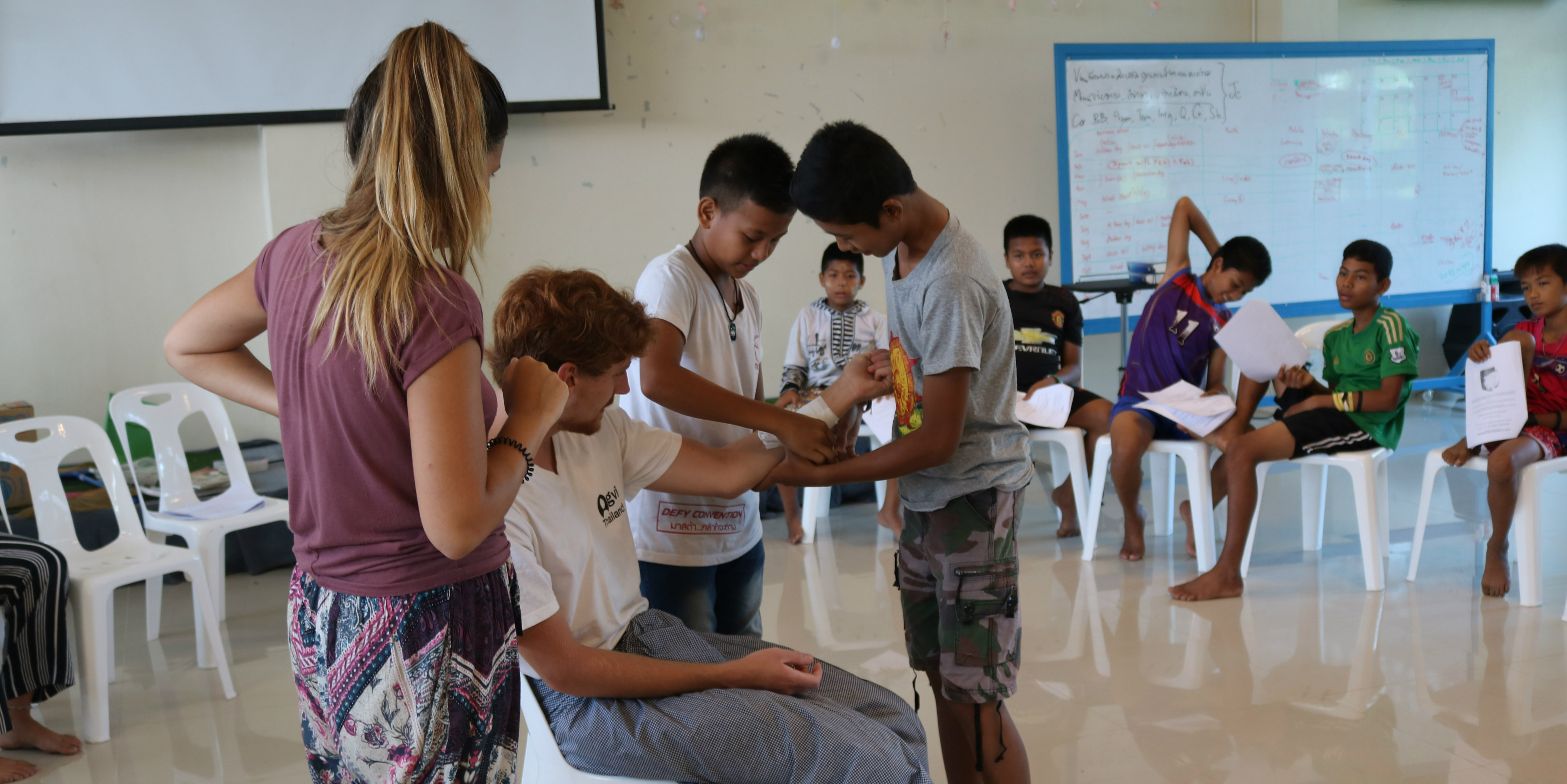 Take a close look at the activities that will be required of you during your planned program. This will give you a better idea of what to expect and whether the program is geared toward achieving long-term and sustainable goals.
In teaching programs, volunteers often take on an assisting role when working with children. But, they should still be able to help with activities more constructive than merely running through the alphabet. Find out what is expected of you to make sure you can fully contribute your skills as a volunteer, and to ensure the children can benefit from your presence.
For example, if you're teaching English as a second language to novice monks in Laos, you'll be planning and running lessons with a teaching partner from GVI. You'll also help local teachers improve their English skills as you exchange teaching ideas with them. These activities are tools for actively improving the quality of education in Laos, and supporting individual and community development.
If you're planning on volunteering abroad with children, make sure you do so with an organisation that puts children and local communities first, while still providing adequate training and support for volunteers. Browse GVI's volunteer opportunities with children to find programs that tick all these boxes.