It is really difficult to sum up the multitude of experiences that I had during the nine weeks I spent with GVI in Luang Prabang between November and February in 2017/18.
What were the highlights?
Luang Prabang itself: with it's temples, monks and novices, it's gentle and friendly people, and it's laid back nature; The stunning scenery of Laos and opportunities to visit local attractions, including stunning waterfalls; Cookery and jewelry making lessons, bamboo bridges, local crafts, day and night markets and sunset cruises.
The multitude of wonderful volunteers I worked with during this time: It was very special to live and work with volunteers from 18 to 70 years of age from many different countries, all of whom had the common goal of making a difference.
The amazing students who I was so privileged to teach: they were so keen to learn, so seemed so happy and full of life despite the difficulties they encountered.
Working with the team on the Days for Girls project and the amazing experience of going to remote villages to help in delivering menstrual kits and workshops: A once in a lifetime opportunity to experience a completely different way of life.
Delivering a consent workshop: It was a great way of not only helping the young women think about consent and choices, but for me to learn more about their culture and its impact. The students worked so hard and participated fully.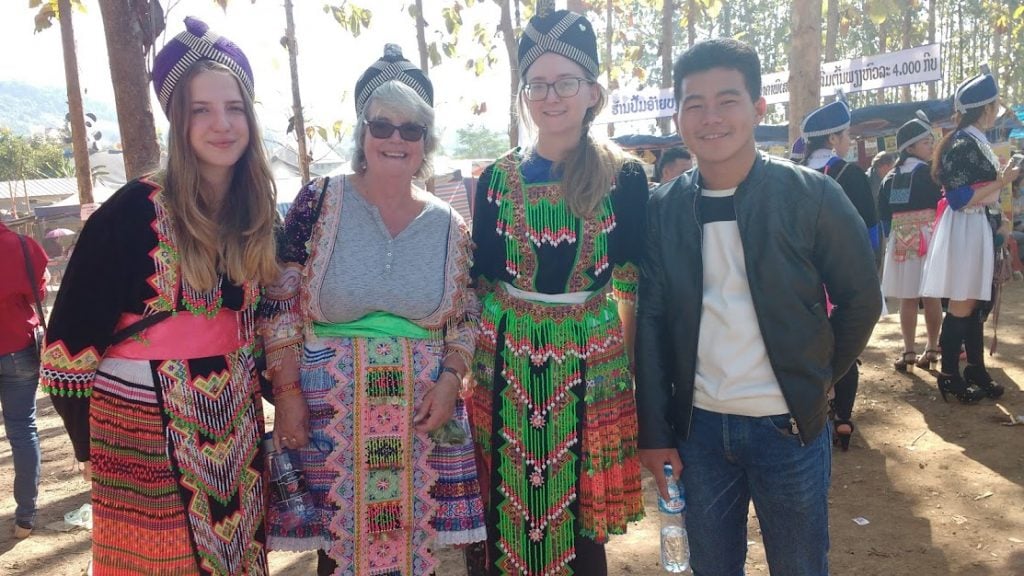 What do I particularly Like about GVI Luang Prabang
The way the project is strongly embedded in the community, the commitment of the whole staff team to supporting the volunteers and delivering quality support and education to the novices and young women of Luang Prabang through the Novice Education and Women's Empowerment Project.
What my time involved
I volunteered on the Women's Empowerment Project. This involved…
Teaching English to young women who wanted to learn English to improve their chances of gaining positive employment opportunities. Many of these women and girls were attending these lessons alongside high school and working, having moved to the city from rural villages to gain an education.
Running workshops based on volunteer's skills to improve the general knowledge, widen the horizons and confidence of the young women. This included computer skills, Spanish, Consent, and Role of Women.
Sewing Workshop. Some of the women in the community wanted to learn sewing skills to enable them to make thinks to sell at the night market. The pleasure they showed when they successfully made bags and skirts was a real joy to see.
Days for Girls: This is an organisation that is based in USA and aims to provide menstrual kits for girls and women who have no access to sanitary wear. It also aims to provide menstrual/reproductive workshops through its ambassadors as they distribute kits. GVI has supported three young women to gain the knowledge, skills and qualification to deliver workshops. These young women have learnt the program in English, they then deliver the workshops to the women and girls in the local language Hmong or Khmmu, which is their first language, their second language being Laos. I was fortunate to assist in a delivery in a village. The interest in the workshops and pleasure women expressed at receiving kits was phenomenal as was the opportunity to have an insight into village life.
Laos Buffalo Dairy: This dairy farm rents pregnant buffalo from local farmers shortly before gestation, ensures appropriate care and inoculations for safe delivery, and provides post-natal care of mother and calf. They then milk the buffalo and make mozzarella and ice cream from the milk. This gives local farmers an income and healthier buffalo and calves. The farm is also establishing itself as a tourist attraction. GVI teaches English to staff working at the farm and the farm provides work experience placements for some of the girls supported by GVI. An amazing setting to teach and again enthusiastic students who have better life chances by learning English….Tourism is the major source of employment in Luang Prabang.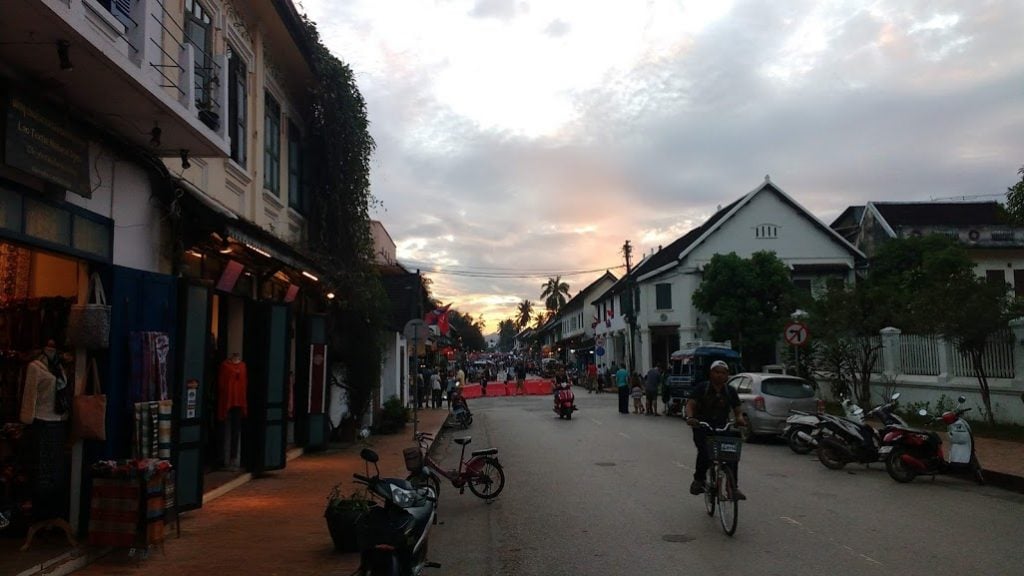 In summary…
I loved my time with GVI in Luang Prabang. I have many treasured memories, and many new friends. The camaraderie, laughter, shared experiences, the support, companionship and friendship of staff and volunteers, made it a time I will always remember. I would recommend to anyone provided they were able to be flexible, adaptable and ready for new experiences. I particularly like having my own views and vision of the world constantly challenged by learning from and being with others whose cultures and lives are different than mine.