It is difficult, as  you can imagine, to understand how short term volunteering can contribute to sustainable development and the ambitious goals set by the UN to achieve by 2030. One only has to look at the vast array of volunteering options worldwide to understand the sector is a diverse range of organisations; some providing exciting trips or excursions and some genuinely trying to create meaningful impact.
Here in Cambodia we are a small but ambitious team, proud to prioritise our community and their needs over a holiday experience. We pack into our programmes a lot of training, the opportunity to lead your own research here in Cambodia and a busy day of teaching. We are clear about what our objectives are – for the long-term, mid-term and short-term – and work as a unit to tackle issues that may arise with short term volunteering. Here's how.
Listening to the community
Before we set up a program here we heavily research the needs of the community to make sure our work goes towards what the students most need from us. As international staff members, we come with our own – often western – understanding of development. Maybe, as Westerners, we want all of the local students with whom we work to go to university, or to ensure that every child has time and space for homework and play after school. Whatever it is we hope, we have to make sure that this is in line with our local students: where they are from, who they are, and what they want. It is a fine balance between what our local students want, and creating opportunity and awareness for our local students possibilities that before may not have existed for them. We are working hard to do this.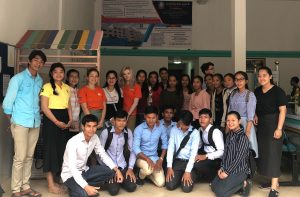 So why do we teach English? We have found that our local community have limited or no access to free English classes. This is important because English, in Cambodia, can act as a barrier to many skilled employment opportunities and even to universities conducting classes in English. If our students can speak English, this is one less barrier that they have overcome. This is why we run five English classes 365 days of the year, to give our students the best chance of becoming whoever they choose to become. Since launching, we have listened to our community and recognise the need for classes focused on empowering women and healthcare classes. That's why now we have programmes all dedicated to these topics too. Whilst we have lived and worked here we have also noticed where we can help. We have just allowed applications for our environmental programme- focusing on reducing waste and reusing in our community. 
Regular Teachers
Some of our students are very young and may feel confused and even upset by the variety of teachers they have leading their classes. As much as possible we make sure our students get to know our staff team well, so there is always a friendly and familiar face in the class, even if their teacher is new. We do this by regularly teaching ourselves, making sure we are a friendly presence and engaging with our students in their interest to build up meaningful relationships.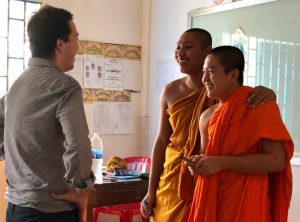 Employing Local Staff
Our hub is a small team of two internationals and one local staff member. Our next priority is to look for a fourth local staff member to join our team. We pride ourselves in being led by our community, and this starts by making sure we have this influence at every staff meeting.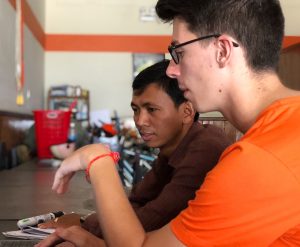 Creating Independent Leaders
Currently, we provide English lessons at pre-existing classes organised by our local NGO partners. In the future, we would like our local partners to have the expertise and knowledge to deliver these English lessons to their young students without GVI support. To make this possible, we lead classes for our local partners themselves, too. We also provide workshops focusing on increasing employment opportunity to further expand our partners' ambitions, and, indirectly, the ambitions of our local students. We hope that, one day, our local partner's will create future leaders in our local students, with exciting ambitions that allow them to fulfill their potential.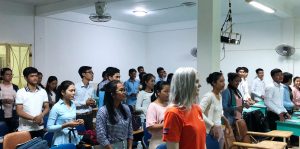 Considering the diversity of our community
In any given community there are hierarchical systems, be it rooted in race, class or religion. In Kampong Cham there are minority communities, such as the Cham community, that we will begin working with in the new year. Aside from specific hierarchical norms here, there are also traditions that prevail worldwide, such as gender norms. From January we will be leading a women-only English class that will also focus on introducing themes related to gender equality and empowerment.
Investing in each and every international participant
We are unique in offering a full series of lectures, workshops and discussions to our international participants to ensure that they learn as much as possible about the local culture, history, and teaching whilst they are here. We are keen to enable our international participants to become autonomous individuals, confidently assisting the local community in their needs.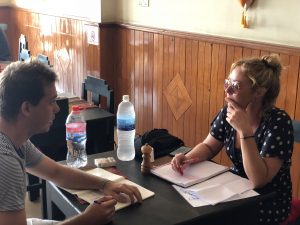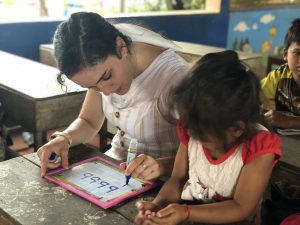 Remembering our privilege
Finally, as a hub is it important to remember who we are. As a largely international team, we have exceptional privilege here in Kampong Cham compared to the average community member. We work hard to ensure staff and participants continue to remember the standing they have here and to always maintain respect, gratitude and a truly open mind.