Q&As with South African Community Members: A Guide to South Africa
Following on from our previous blogs on Q&As with South African Community Members: Community and Volunteering, and Growing up in South Africa; today's blog explores misconceptions and surprises about South Africa, as well as where to visit and what to eat whilst in South Africa.
We can often spend hours trawling through websites and travel guides trying to prepare ourselves for our volunteer trip abroad, from stereotypes and misconceptions to avoid, to the best places to visit – Who better to tell you this information than South Africans themselves.
What are some of the biggest misconceptions people have about South Africa?
"Ignorance as to what's in Africa and what Africans do and how Africans act. We are normal people just like everyone else and anything we go through, anyone in the world can also go through. We don't all have diseases and we're not all criminals"
"People assume that we are all looking for handouts but that is total nonsense"
"That we are all criminals. There are criminals living amongst us, but we are also assisting in fighting this problem"
"Because South Africa has statistically high rates of HIV, most people think that everybody here is sick and has HIV. Also, some visitors don't expect that South Africans will know the same things as them, or will be less knowledgeable, and this can create boundaries between people"
"We all have aids, we live in huts and we all know each other"
What might surprise people about South Africa?
"The friendly nature of its people because its known to be a dangerous place"
"South Africans are smart and we are in tune with what's happening around the world, we just don't have the proper structures to get us to the same levels as other countries"
"The openness and friendliness of the people, and the willingness of local people to help strangers"
"That our country is actually very advanced in a lot of ways"
"As a country we haven't yet healed from our traumatic past"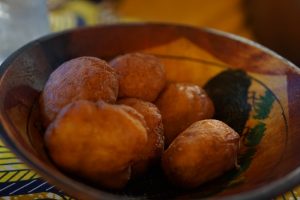 What is your favourite South African food?
"Samp and beans with tripe"
"Pap and chakalaka"
"Steamed traditional bread with oxtail"
"Samp and beans with lamb curry"
"Cape Malay food – biryani and roti"
"Magwinya"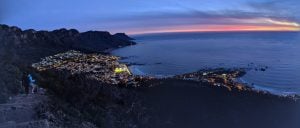 What is your favourite place to visit in South Africa?
"God's Window in Graskop, Mpumalanga"
"Nature's Valley on the Garden Route, Western Cape"
"Cederberg in the Western Cape"
"Mpumalanga"
"Cape Town"
"Transkei, Eastern Cape"
"Kruger National Park"