Founded by 3 female survivors of trafficking, Sasane is a support organisation run by survivors for other survivors of trafficking. A formidable grass roots organisation, they are driving real change at the community level. Many people when travelling aren't aware of the growing issues of trafficking on the world scale, and in the remote mountainous regions of Nepal, the vulnerability of many communities is at an all-time high. Sasane provides an opportunity for visitors to Nepal to engage in learning and awareness raising through hands on and engaging sessions.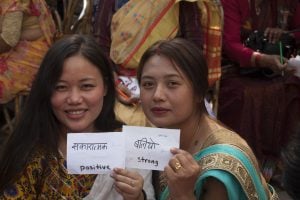 Each arrival weekend on boarding GVI volunteers attend a lesson at Sasane where they learn how to make momo's. This is delivered by staff and women who are supported by Sasane. It is a chance for English skills to be practiced and built upon, as well as a fun, hands on activity for the volunteers. The cooking lesson is followed by a presentation on the work Sasane does and issues facing women and young girls in Nepal. This awareness raising is key to spreading the message about the growing number of people who are trafficked each day and the ways volunteers can support initiatives which help to address this.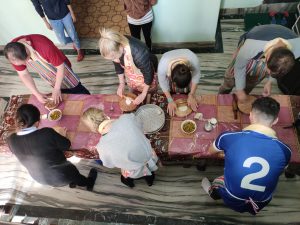 Outside of this GVI provide bi-weekly women's empowerment lessons to staff and women who receive support from Sasane. Sasane have a trekking programme, an outrech programme, an income generation programme and an awareness programme. Surviviors who are engaged int hese different programmes attend lessons which are delivered by our Women's Empowerment Coordinator Sita, and volunteers signed on to our Women's Empowerment programme. The focus is often on English, as many of the young women accessing support from Sasane are engaged in the paralegal or guide pathways of support from Sasane, and need regular assistance to increase their confidence in spoken and written English.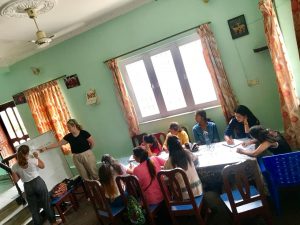 Our impact in working with Sasane has been steady with an average of 10 women access the bi-weekly classes who give regular feedback on how valuable they find the lessons. In the year 2019 alone, over 150 volunteers participated in the Sasane cooking sessions, including our groups and U18's. This is a large injection of cash into Sasane's revenue streams and is directly credited in helping to train paralegals – a core and exciting function of Sasane's work.
You can check out more of the work Sasane is doing through their new website at https://sasanesisterhoodtrek.com/