The images in this article were taken pre-COVID-19.
Why are volunteer opportunities for 15 year olds a great way to get into educational travel and keep adding to your schooling career? 
Let's take a look. 
Doing well in high school is an important step in securing a successful future. And, even when school schedules are erratic and the flow of learning is interrupted, you can still keep adding to your academic success in meaningful ways. 
Educational travel makes it easy to gain cultural, social and academic insight while you travel. Here's a closer look at what educational travel is all about.
The educational benefits of travel and volunteer work for 15 year olds
Educational travel is an alternative to traditional classroom teaching. It's defined as being "a carefully planned combination of tours, site visits and hands-on learning opportunities, built around clear learning objectives".
Although it involves breaking away from your everyday routine, an educational tour is more than just a vacation. It's described as being "a tool for learning and success with fun and excitement built in".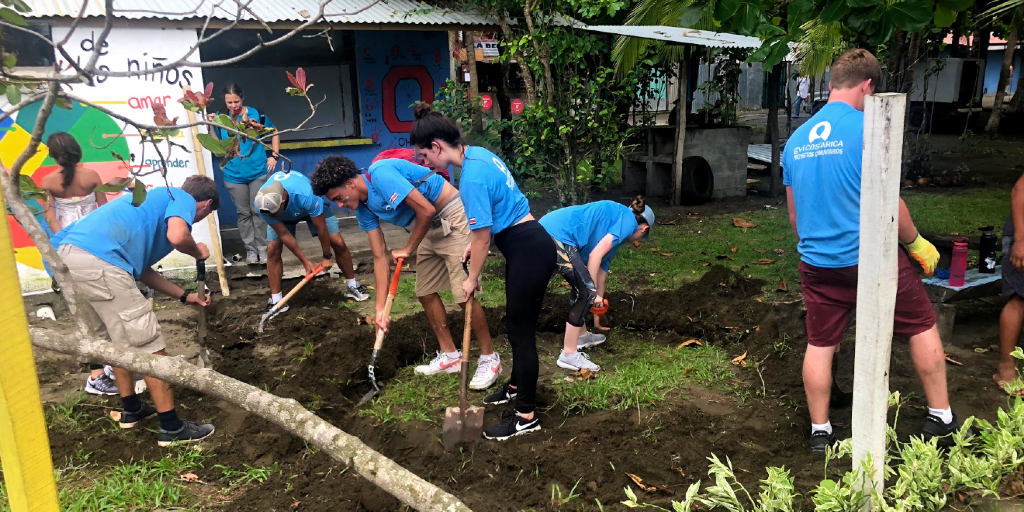 This type of travel offers volunteer opportunities for 15 year olds that are educational, structured and safe to participate in. 
Here are just some of the benefits of educational travel:
More academic engagement:

Taking learning outside of the classroom adds excitement to the experience and has been shown to improve the way you engage in the learning process.

Building on worldviews:

By adding real-world contexts to lessons, you can better understand how schoolwork fits into the world at large and this can broaden your worldview.

Lasting friendships:

Add challenge and excitement to any relationship and you'll be upping the potential for it to be strengthened. And, since educational travel promotes teamwork, it offers tons of opportunity to work with your friends and classmates and grow your connections. This builds on your ability to form lasting friendships. 

Personal development:

With all the opportunity for academic growth that comes with educational travel you can expect to see meaningful personal growth too. By learning to navigate the real world while working with other people, you'll get a better idea of what your strengths and weaknesses are and even have the chance to work on them. 
Volunteer work for 15 year olds is one type of educational travel that offers all the best educational benefits of travel, allowing you to build on your academic career while making an impact abroad. 
How to take advantage of the educational benefits of travelling
Educational travel opportunities that take you out of your comfort zone offer more opportunities for you to reap the personal and educational benefits of travel.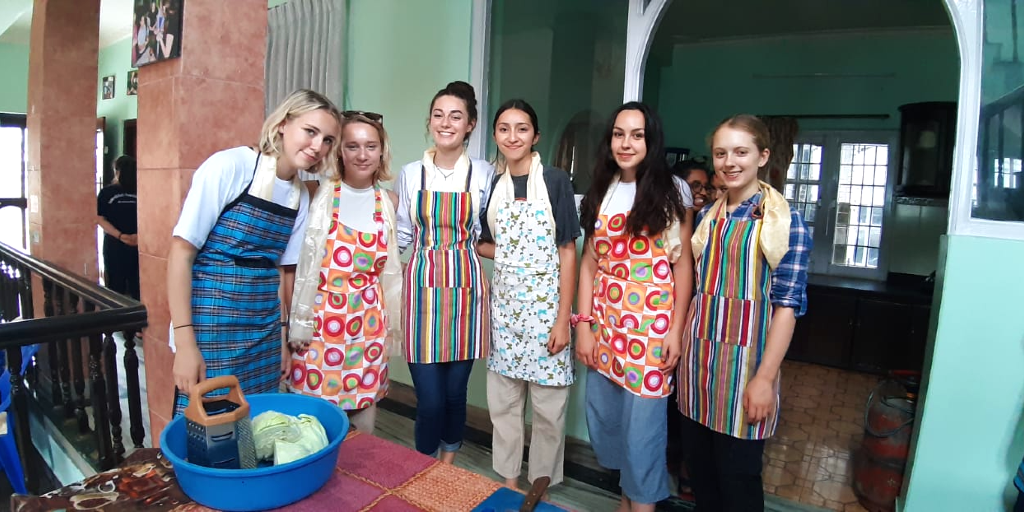 By travelling to another country, you won't only get to see new sights, you'll also have the chance to learn a new language, sample local cuisine, and learn about the history of the country. 
This brings together education, travel and culture in a way that'll grow your understanding of how the world works and how your academic career fits into it.
Here's a look at the best overseas programs offering volunteer work for 15 year olds that'll help you gain the most educational benefits of travel out of your time abroad. 
Volunteer jobs for 15 year olds that build on your biology and maths skills
Biology and maths are some of the most challenging school subjects. And, a big part of making learning easier is to add real-world contexts to these subjects.
For example, while in the classroom learning about how important coral reefs are to fish populations, you can't see the way fish interact with coral reefs, or take in the environment surrounding coral reefs to get a broader view of the ecosystem.
But, by taking part in marine conservation volunteer jobs for 15 year olds, you can get a close-up view of how coral reef ecosystems function. This allows you to pick up on the subtleties of biological processes and make sense of them in real life.
GVI offers these types of educational travel opportunities in an array of destinations abroad.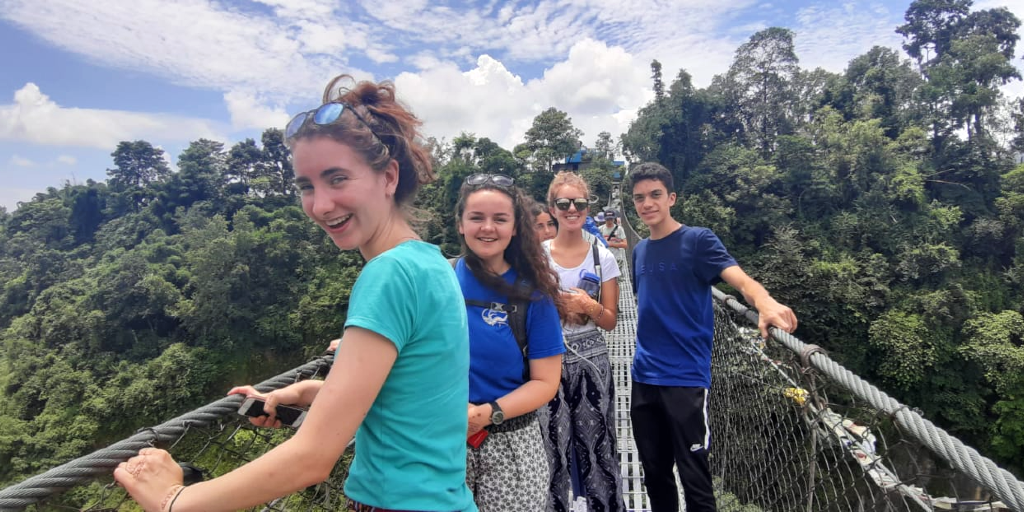 Let education, travel and culture come together while taking part in volunteer work focused on sea turtle conservation in Greece. 
This program involves daily and nighttime monitoring of the vulnerable loggerhead sea turtles that nest along the shoreline of the village of Giannitsochori. 
You'll be trained in biological survey techniques, like carapace measuring and the interpretation of survey data that'll add to your maths and biology skills. And, with more than 6,000 nests having been recorded in the area in the past, this program will also teach you to work with large data sets and apply mathematical and biological concepts when analysing them. 
You'll also get to add to your knowledge on the history and culture of Greece when you travel around the town of Giannitsochori. Here you'll learn more about the history of the country as well as the way of life of local people living in the village. 
Are maths and biology really useful when you're working in the wilderness of South Africa? Most definitely. And our volunteer jobs for 15 year olds in South Africa will prove it to you!
As a volunteer, you'll be part of conservation work in the Karongwe Private Game Reserve and learn techniques in animal-tracking and animal-identification that builds on local conservation efforts.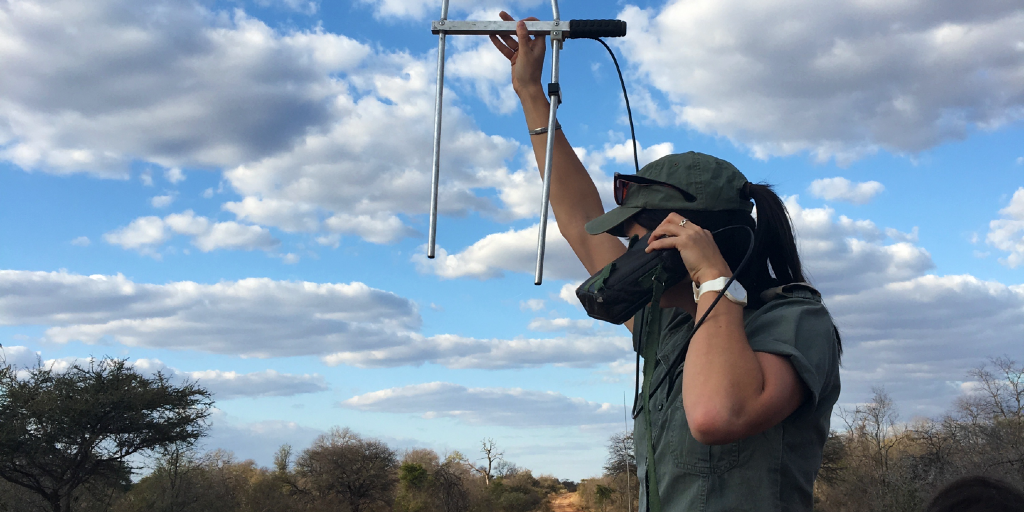 Some of the everyday tasks you'll be required to do will challenge your abilities in maths and teach you how to do calculations and biological observations swiftly and accurately. 
This type of educational travel opportunity will add to your math and biology skills in a big way and may even make you enjoy these subjects even more in the future – after seeing them in action in a real-world setting. 
If you're passionate about marine mammals and keen on working towards a career in marine conservation, volunteer work for 15 year olds in Spain offers the perfect opportunity for you. 
GVI offers dolphin and whale conservation volunteer programs for 15 year olds where you can start adding to your professional experience while you're still in school!
Be part of recording the activity and behaviour of the dolphins and whales that live around the Canary Islands, and contribute to the local understanding of how tourism in the area has affected these marine mammal populations. 
This type of volunteer work for 15 year olds includes getting to grips with how marine mammal data is captured and analysed and will add to your understanding of how maths and biology builds on your understanding of conservation.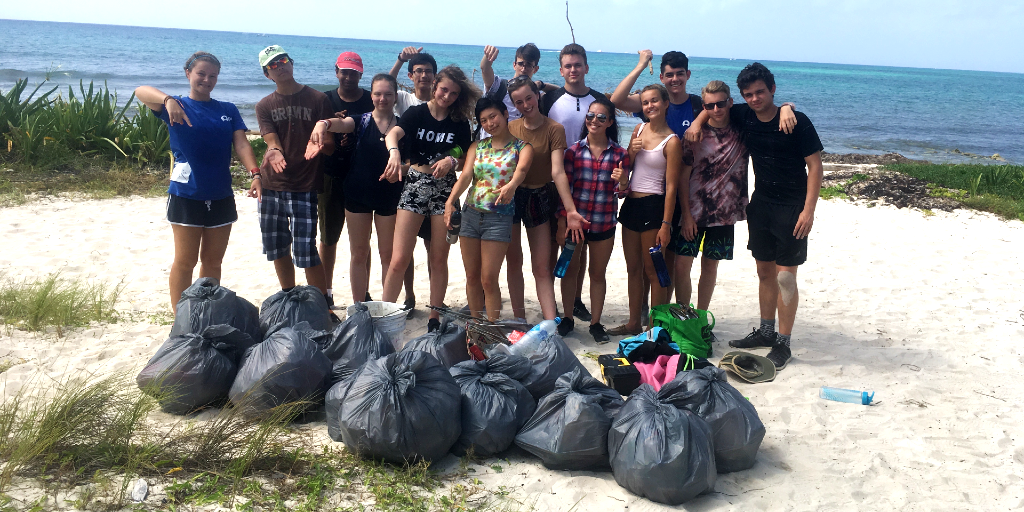 On Curieuse Island in Seychelles, environmental and conservation volunteer work for 15 year olds can build on your academic success in a number of different ways.
Being a small granitic island with mostly sloping ground surrounded by a low-lying coast, Curieuse offers a 3D lesson in island geography. Add to this the environmental education you'll receive by being immersed in Curieuse's mangrove forests and tropical terrain, and you can see why there are tons of educational benefits of travelling to Seychelles. 
You can also get to know more about the flora and fauna endemic to Seychelles by getting involved in volunteer jobs for 15 year olds aimed at environmental and wildlife conservation.
You'll work with the Aldabra giant tortoise and coco de mer palm trees and contribute towards their conservation. This gives you the chance to get involved in volunteer work focused on plants found nowhere else in the world as well as learn about some of Earth's oldest animals. 
And you may have already guessed that every time you venture out of your accommodation, you'll be getting the full-blown island experience. This will broaden your worldview by exposing you not only to the sights and sounds of an island, but also the unique challenges faced by island communities. 
And, your parents can rest assured knowing that you'll always be supervised by a GVI staff member and have the company of your fellow volunteers when enjoying island activities.
Educational travel programs that focus on social education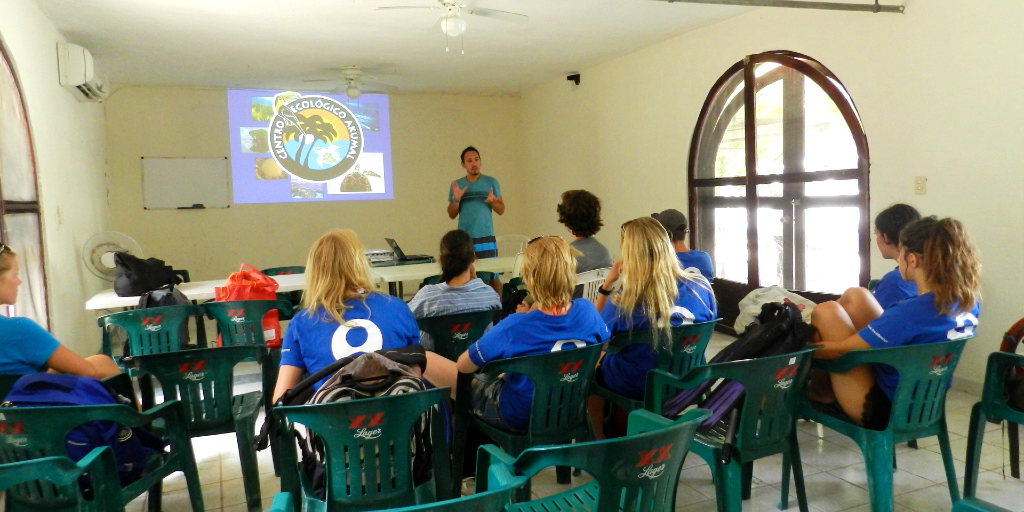 Communities are complex, and getting involved in volunteer options for 15 year olds with a community focus will expose you to a variety of important academic opportunities.
For example, while participating in public health workshops, you'll gain insight into biology and the social determinants of health. While facilitating business development sessions that add to women's empowerment, you'll learn about sustainability and business principles. And, while assisting teaching staff in lessons, you'll gain insight into how children learn and why having a quality education is important. 
Work with local organisations like Global Mammas and the Republic of Ghana Ministry of Education in Accra, Ghana and become immersed in the country's culture by working with local people every day.
You'll be part of adding to the quality of education available to students in Accra, and building on the opportunities for self-empowerment for Ghanaian women. 
This type of volunteer work for 15 year olds gives you the opportunity to apply your academic know-how among a community that isn't exactly like your community back home. In this way, you'll get to see how universal some of your academic skills are and how they can be applied in many different situations and places. 
In addition to this, you'll also get to try your hand at local languages, get involved in cooking classes or get to know more about Ghanaian attractions by visiting them yourself. In this way, visiting Accra makes it easy to take your learning beyond your regular academic curriculum.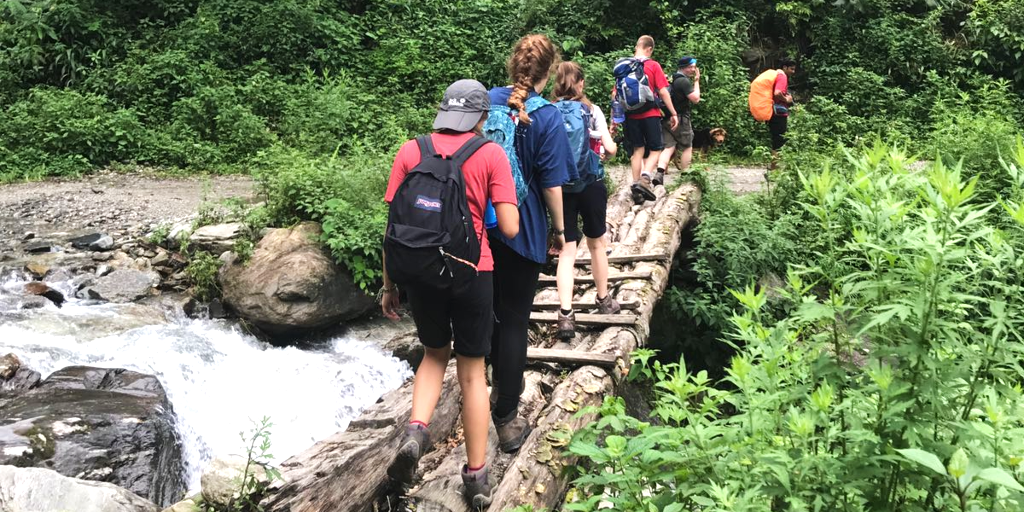 Take the chance to trek through a rainforest, mix it with tons of learning opportunities and add a dash of the best adventure activities in Costa Rica, and you'll have our volunteer opportunities for 15 year olds in Cimarrones. 
Our rainforest exploration and cultural immersion program gives you the chance to add to the United Nations Sustainable Development Goals (UN SDGs) by contributing to the education of school-aged children as well as the renovation of classrooms. 
Getting involved in renovation is a great way to see your maths, physics and design skills come into play while gaining an appreciation for how these disciplines are applied in real life. Being exposed to the safety aspects of renovation in a practical setting will also grow your understanding of how theory can be translated into real-life safety practices. 
And, you'll be able to see how good quality facilities, like classrooms and sports fields, add to the quality of education that students receive – because without good quality classrooms, planning and implementing lessons becomes much more challenging. 
Volunteer work for 15 year olds that offers PADI certifications
Mexico
Make Mexico your educational travel destination of choice if you're set on gaining a Professional Association of Diving Instructors (PADI) certification while adding to your academic success.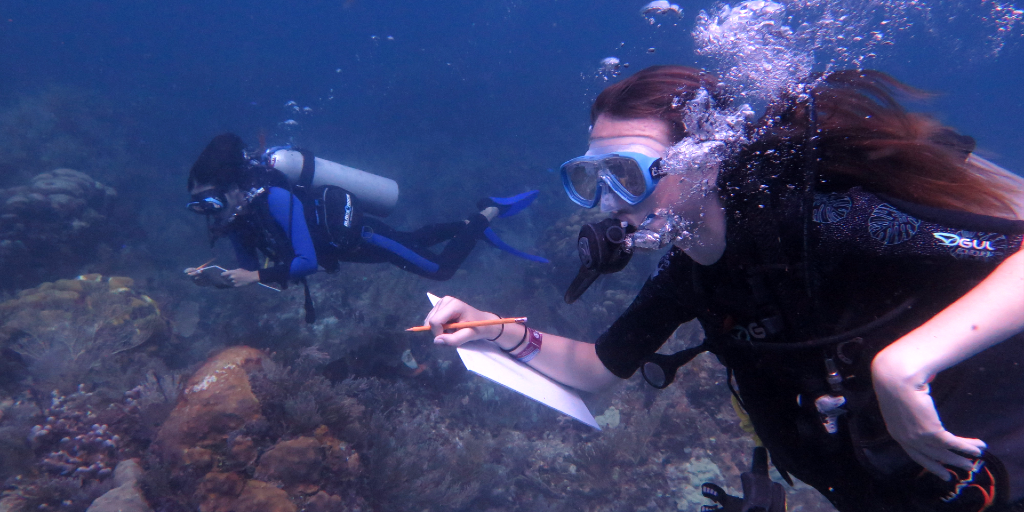 You could earn either your PADI Open Water Diver or PADI Advanced Open Water Diver qualification – depending on the level that you're at – while taking part in volunteer options for 15 year olds focused on marine conservation. 
The educational benefits of travel are taken to new heights in these PADI-training programs. This is because, beyond just gaining exposure to the real world, you'll be ensuring that you can add to it in a meaningful way in the future through marine conservation. 
PADI certification programs are taught by trained professionals and include all the theory and practical experience you need to become a top-notch diver. By taking part in this type of program, you'll be putting your academic knowledge to good use and building on it through your dive training. 
So, no matter which subject you're looking to excel at, the educational benefits of travelling can effectively add to your academic success. 
Take a closer look at our volunteer opportunities for 15 year olds that you could take part in to keep building on your education.