So, I've saved enough to cover my bills and mortgage then saved enough for my airfare and project costs, then I leave behind my partner, job and home and now I'm waist deep in swamp water, mosquitoes buzzing round me. I'm really glad I came.
I'm not quite double everyone else's age, but it's close, so why would someone who is 45 come and spend a month at a biological research station in the Costa Rican jungle Because it's amazing; I wake to the sound of mantled howler monkeys or Montezuma Oropendula (think crow sized bird with golden tail) I can see jaguar tracks on the beach and the trails baby turtles have made completing their first journey to the sea. I watched a black hawk fly off with a crab between its claws and opossums mating beneath the coconut trees. I've learnt to identify a range of animals, some by their calls. Each survey we see something different and never know what's round the next tree.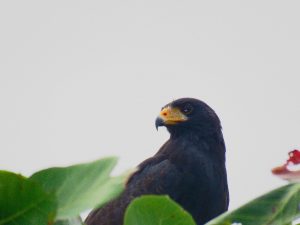 It's hard to decide what type of survey I like the most; watching the sky change over the canals during early morning bird surveys, the lush green swamp forest surveys or night surveys. There is so much about being in the jungle that will never fit into a photograph- the constant smell of fertile damp, the humidity, the itch of mosquito bites. The tangled biodiversity which makes each survey unique.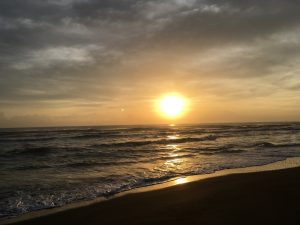 I have no internet and only enough mobile signal to send a text. It's a mental break from everything at home but needing to learn to identify the species commonly found on surveys means I find myself studying and taking tests. Lying in my hammock by the beach has also become part of my daily routine. T  he breeze keeps me cool in the heat of the day as the sea pummels the black sand. Brown pelicans fly in formation close to the water.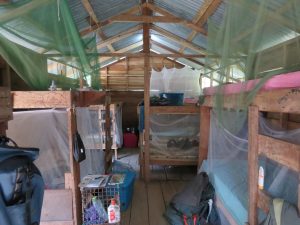 The intensity of all sharing one mixed dorm and spending 24/7 with each other means volunteers get to know each other quickly and it's fun. We've taught each other card games, played driftwood rounders and laughed uncontrollably at our cultural differences. I might not look younger standing with the volunteers but I certainly feel it and I've not felt at all unwelcome or out of place.
Ali Sainsbury,
Volunteer January 2017