Want to make a positive impact to our marine environment, but you're not a marine biologist?  Dreaming of tropical beaches and bringing out your inner mermaid or merman? Well, you've come to the right place – let's go to Mexico!
Marine ecosystems are under more pressure than ever before, but you don't have to be a scientist to make a positive contribution. 
Located in the Quintana Roo region, you will live at the GVI base on the beach and wake up to views of the Caribbean Sea every morning. And all the training you need to contribute to the projects will be provided. 
So let's find out a little more about volunteering in Mexico.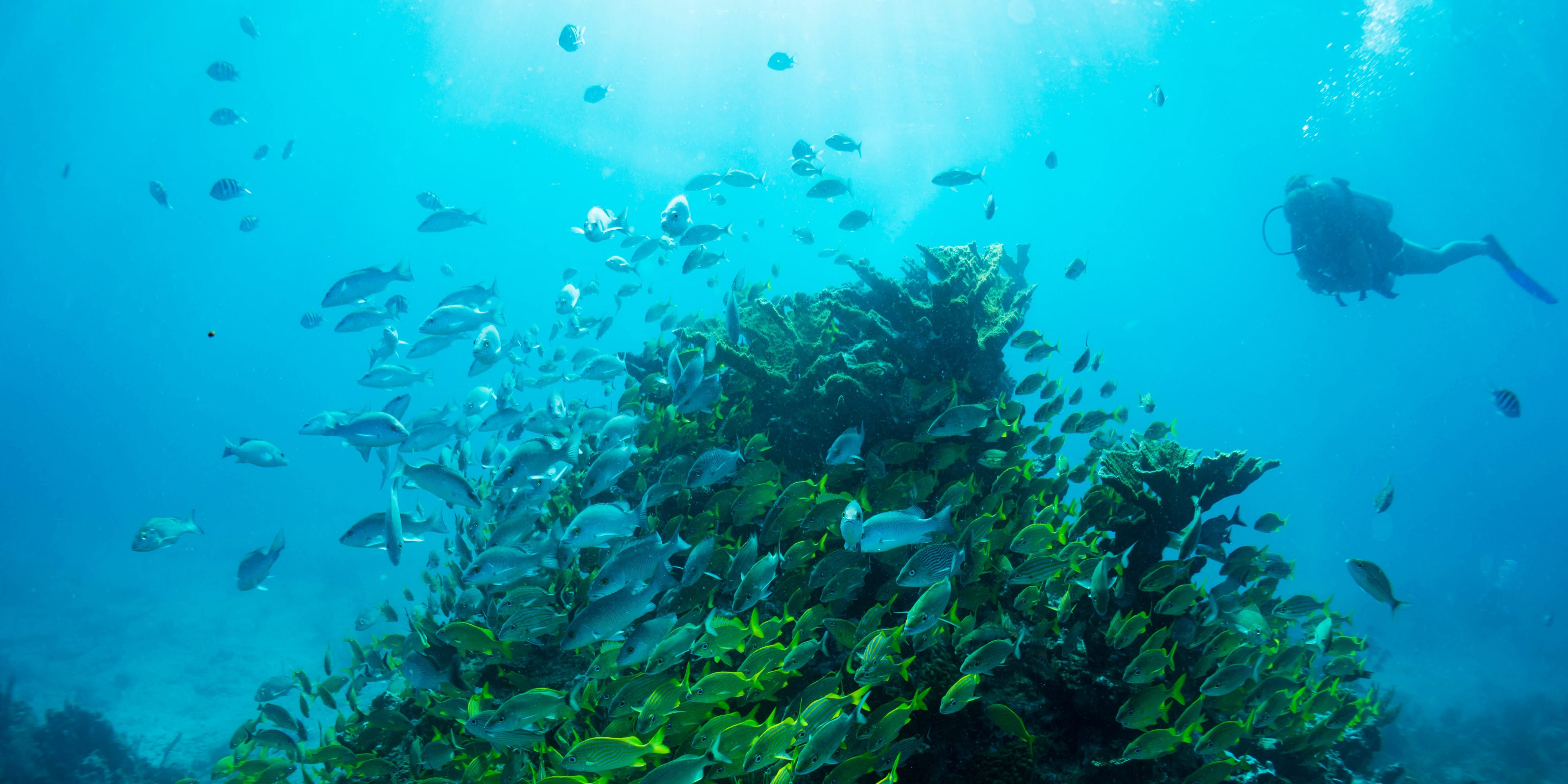 Why Mexico?
The area in which GVI conducts its projects in Mexico is part of the Mesoamerican Barrier Reef System (MBRS), one of the largest coral reef systems in the world. 
Coral reefs are one of the most biodiverse ecosystems on the planet, meaning that a large number of species, besides coral, call the reef home. 
Many of these species will only be able to survive in coral reefs, and some of those are not found in any other coral reef system, anywhere else in the world. Without this reef, they will cease to exist.
Why does it matter if the reef disappears?
Every species provides a function within an ecosystem. For example, coral is a food source for parrotfish. When parrotfish eat the coral, their digestive system turns it into sand. Together, they create the beaches we love. 
Sharks keep the fish population in check ensuring the coral remains to provide shelter for many other species that we also like to eat. So, without the reef, our lives are affected, too.
Destructive human behaviour can interfere with the systems nature has in place to maintain itself. Monitoring is a hugely important part of any program. It provides feedback about whether we are enabling the ecosystem to get back on track.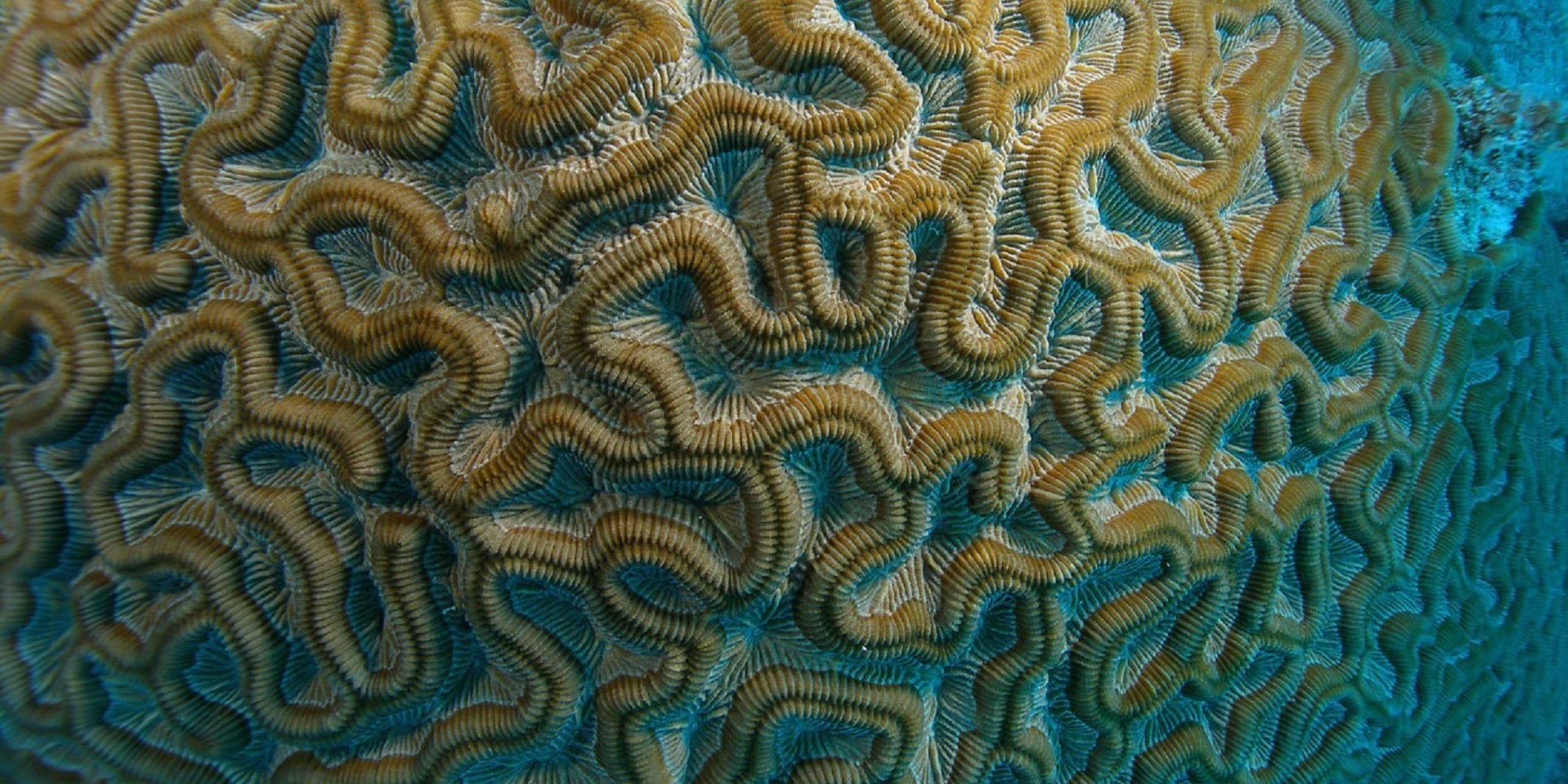 What issues are affecting the MBRS?
Some of the regional specific issues affecting the MBRS are coastal development, unregulated tourism, and overfishing. Global issues include pollution and climate change. 
Tourism is the largest industry in the region, with commercial fishing coming in at second. Without education and regulation of these industries, not only will the reef become stressed, but many local people will no longer be able to generate an income.
How does GVI add support in Mexico?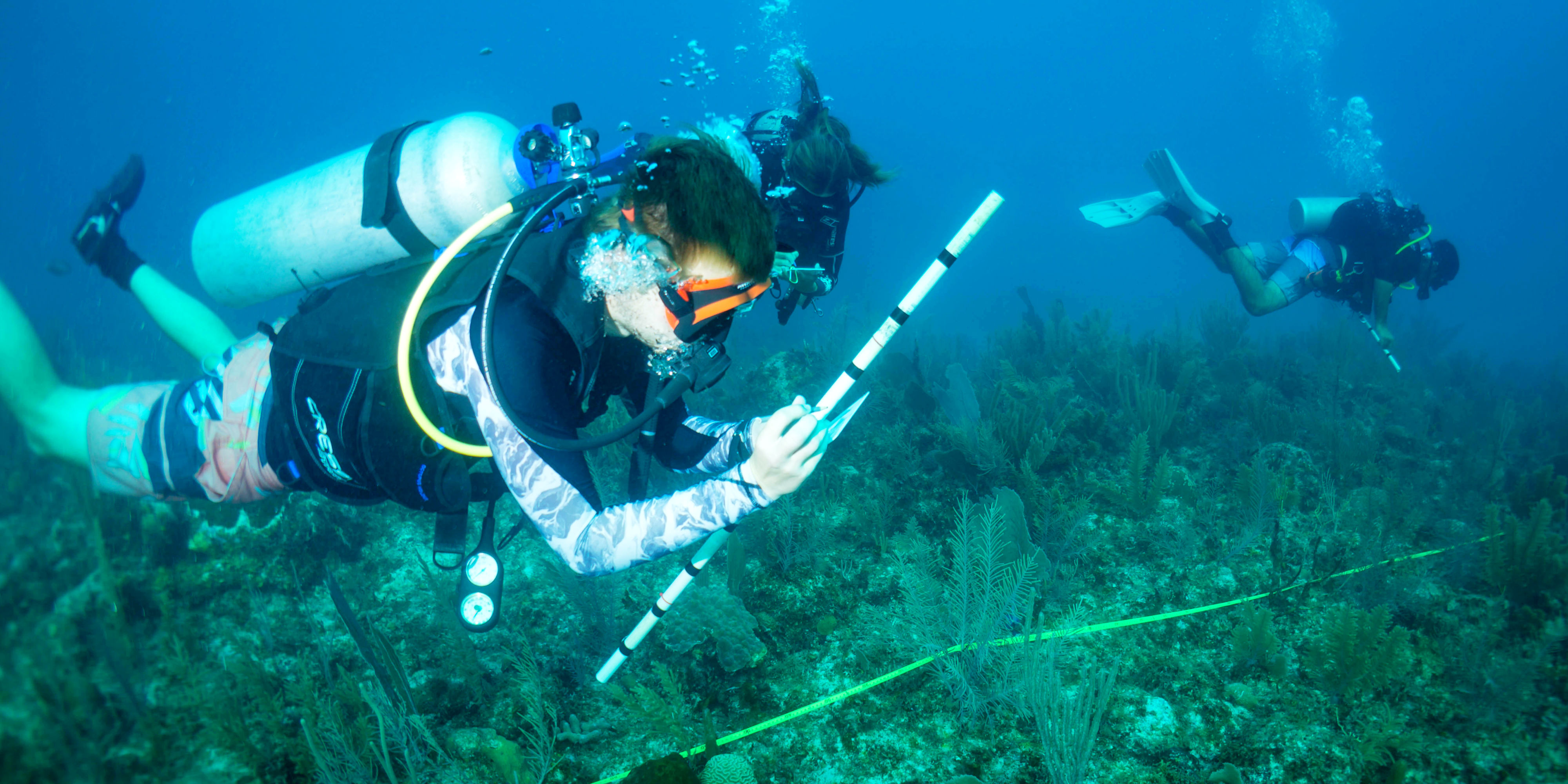 GVI runs projects in collaboration with local and regional partners to help spread the word about what we can all do to make an impact. 
Most of the time is spent recording species out on reef dives. The data gathered supports scientists in unravelling the unknown details of some species and ecosystems. It also assists policymakers to develop plans that protect against harmful processes.
Some of the other activities you may work on include nurturing baby coral at a marine science lab, plastic pollution clean-ups, and assisting with community projects. These involve environmental education, English lessons and supporting projects in collaboration with Save the Children.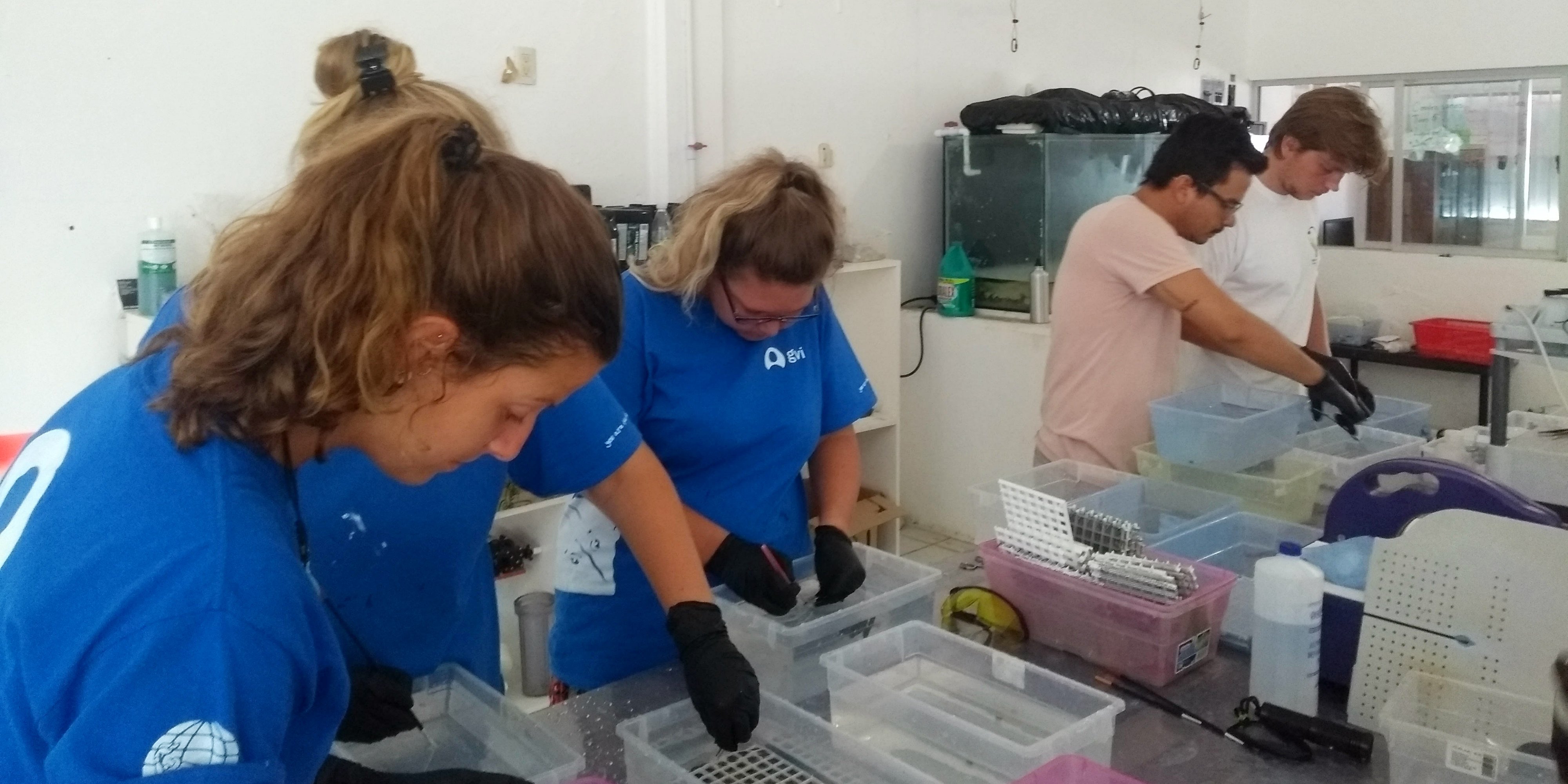 Are there any prerequisites?
Yes –  a sense of adventure, a willingness to learn as part of a team, and a passion for conservation – that's it!  
All of the participants on Mexico programs are there to learn more, develop skills, and make an impact, whether they have years of experience, or none at all. 
What training is provided?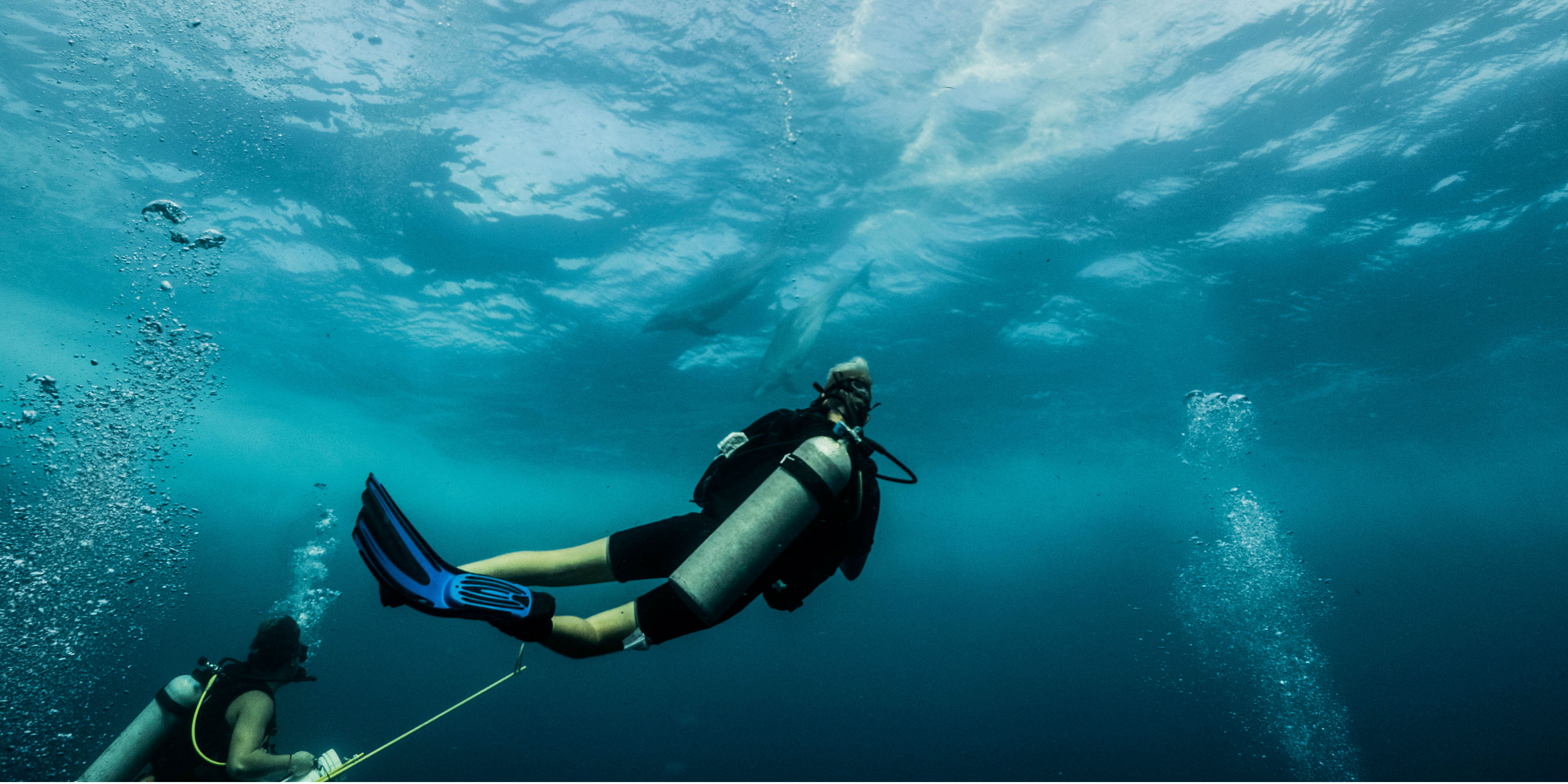 The training provided will depend on the program that you join. As part of the diving programs, options range from PADI Open Water to Divemaster certificates. 
For beginner divers, the team will ensure you are competent and comfortable in the open water, and ready to assist in gathering important research data. You will also be trained in the necessary data collection techniques.
In line with GVI's commitment to safety and security, you will also receive first aid training, which includes planning for emergencies and risk assessments, and child and vulnerable adult protection training.
How do I know I am joining an ethical program?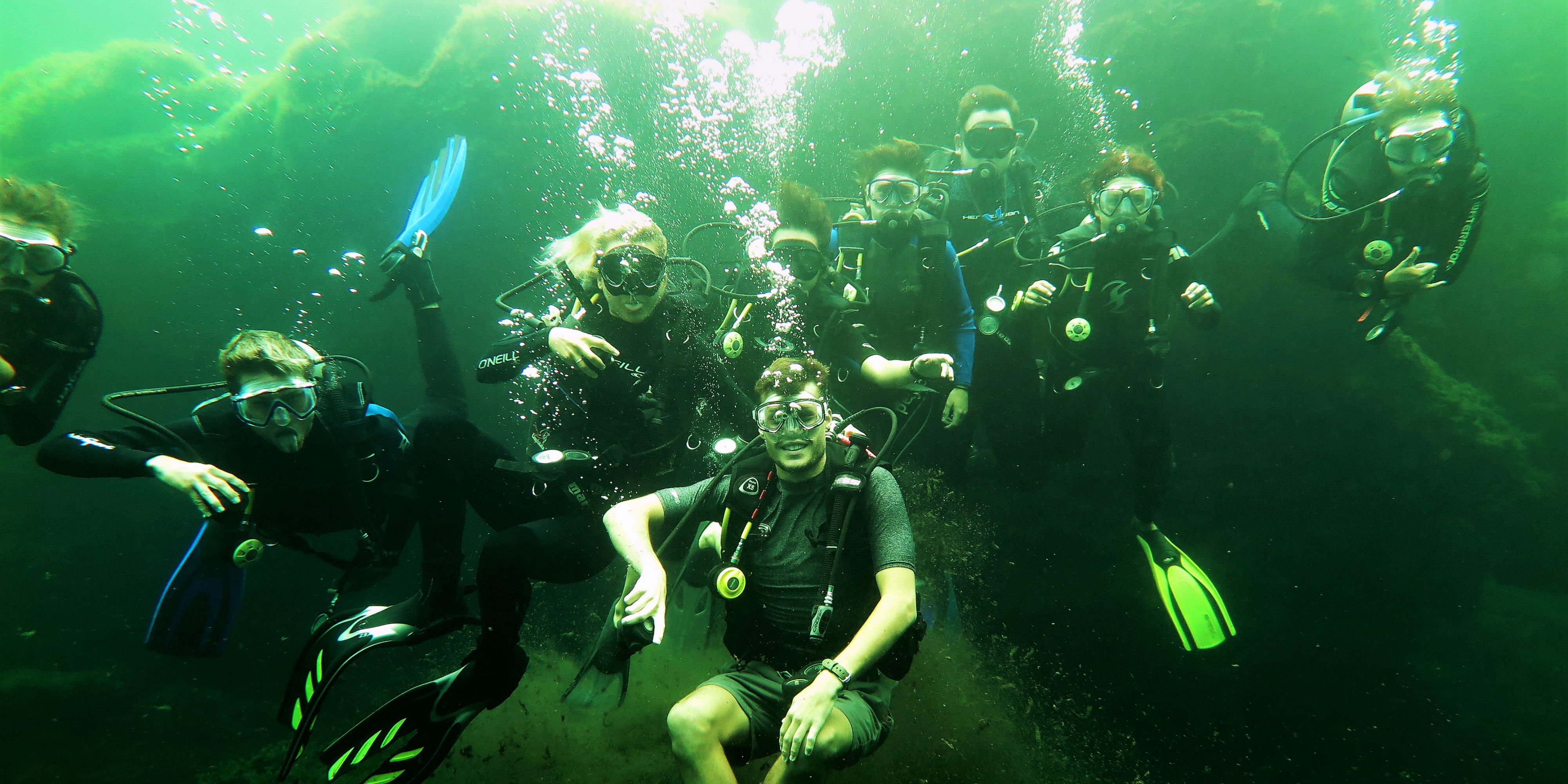 One of the major things to consider before embarking on a volunteer program is the organisation's goals. Do they work in collaboration with local and regional partners? Do they provide support to communities rather than establish dependency? Does the work have a sustainable, positive impact on the community's goals?
Ethical partnerships are everything to GVI and all of our programs are designed around the United Nations Sustainable Development Goals (UN SDGs), in collaboration with our local partners. 
We set clear, measurable project goals and publish regular reports. All animal-based volunteering is guided by strict animal handling policies. This includes our work in marine conservation. 
Interested in making an impact? There are a number of marine conservation programs to choose from in Mexico. The projects range from a one-week adventure for spring breakers to a 30-week internship for those looking at a career in diving or marine conservation. For more information speak to a member of our team today. 
Rebecca Barnard is an intern at the GVI Writing Academy. The Writing Academy is a skills-development program that pairs development editors with budding travel writers. Learn more about the program here.