One day, a volunteer from Australia brought a bag of Days for Girls (DfG) kits to Laos and gave it to Leyla (a former GVI Laos Program Manager). She didn't yet know what was inside, so she opened it, and the rest has been a beautiful tale of education and growth for many local women in and around Luang Prabang, Laos. 
Inside the bag, there were beautiful liners and shields. She showed the DfG kits to me, and after discussion, we both thought that they would be very helpful to the community. We were not sure, however, if Lao women and girls would agree with us and if they would like the kits or not.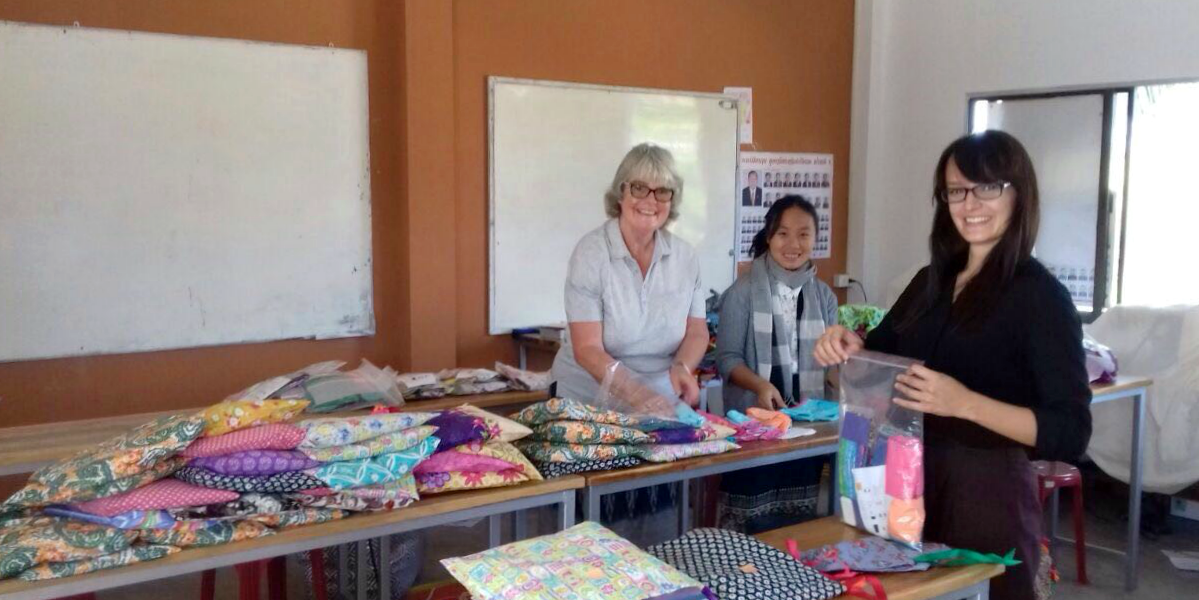 So, during that time, we did a menstrual health workshop with the Women's Empowerment classes at the GVI Centre in the capital city, and we asked some of the older girls about how people manage their menstrual cycle in the countryside. Their answer was that most people in the rural areas used their old sinh (Lao skirts), to absorb the blood when they have their period, because there are no shops in rural areas, or they do not have money to buy pads.
So, we showed the kits to Tarn and Nin, local students. They thought that DfG kits would be useful for people in rural areas because it is easier to use than their old sinh. This is the reason why we signed to be partners with DfG.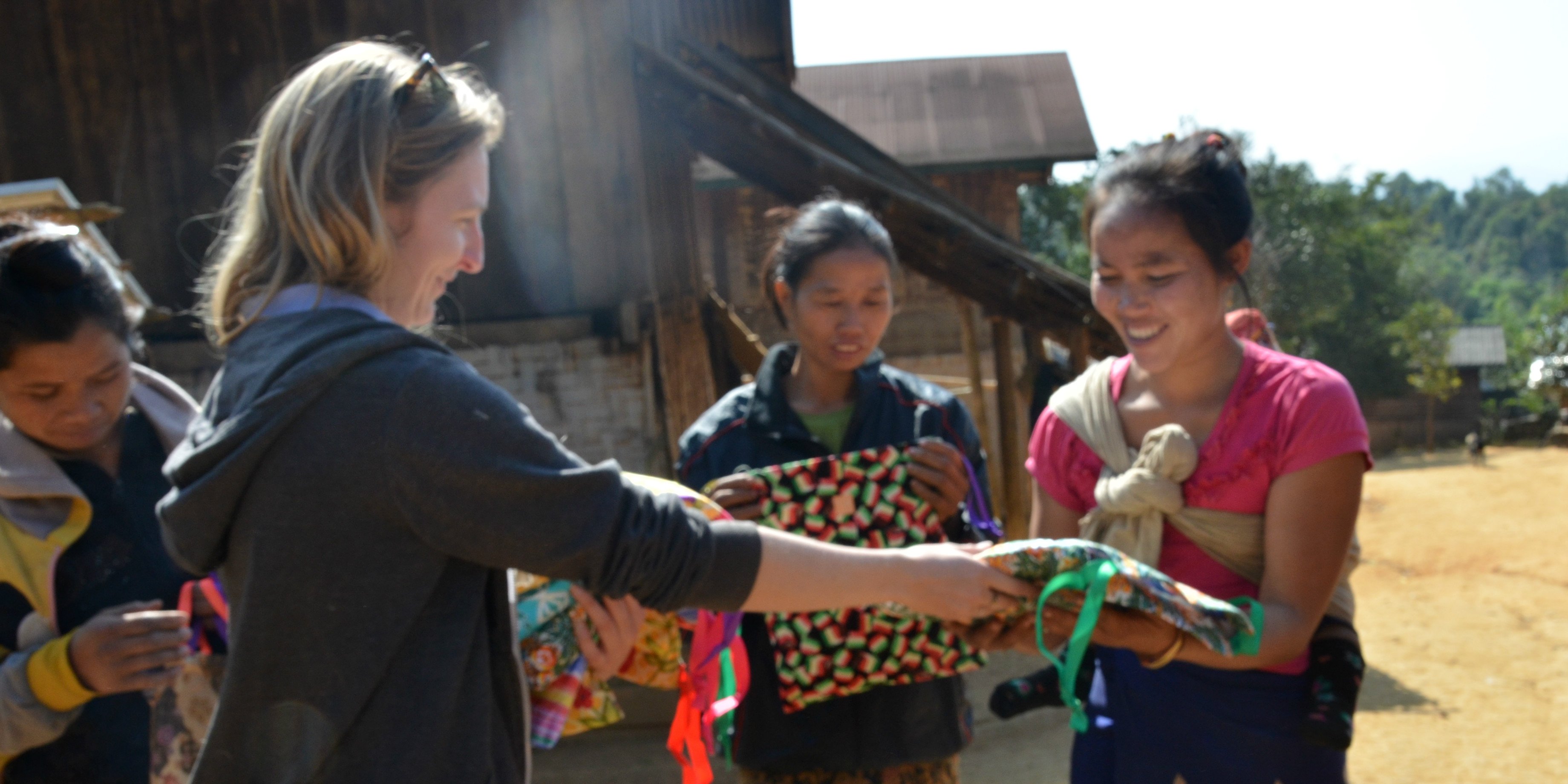 A while ago, we started working on paperwork to partner with Bamboo School Foundation. At the same time, Nin, Tarn and I were taking the DfG Ambassador of Women's Health course. Becoming an ambassador was not easy because English is not my native language.
I had to study hard to take the course because the course was in very complex English. But I persevered because as a local leader, I can be an inspiration to women and girls in my community. And as a local, I feel comfortable working with local nurses and teachers. I'm proud of myself for becoming an ambassador and local leader because the local people trust what we teach the women and girls about menstrual health. They can feel comfortable talking to us.
This Days for Girls project works towards the United Nations' Sustainable Development Goal 5: Gender Equality, specifically as it relates to Target 5.6: ensure universal access to sexual and reproductive health and reproductive rights. We focus on two main areas, health education and distribution of DfG kits. Menstrual health education is very important for women and girls in the city and in rural areas. 
Many older generations know that each month women and girls have their menstrual cycle, but they do not know what is happening inside their bodies, because most of them never had a chance to go to school.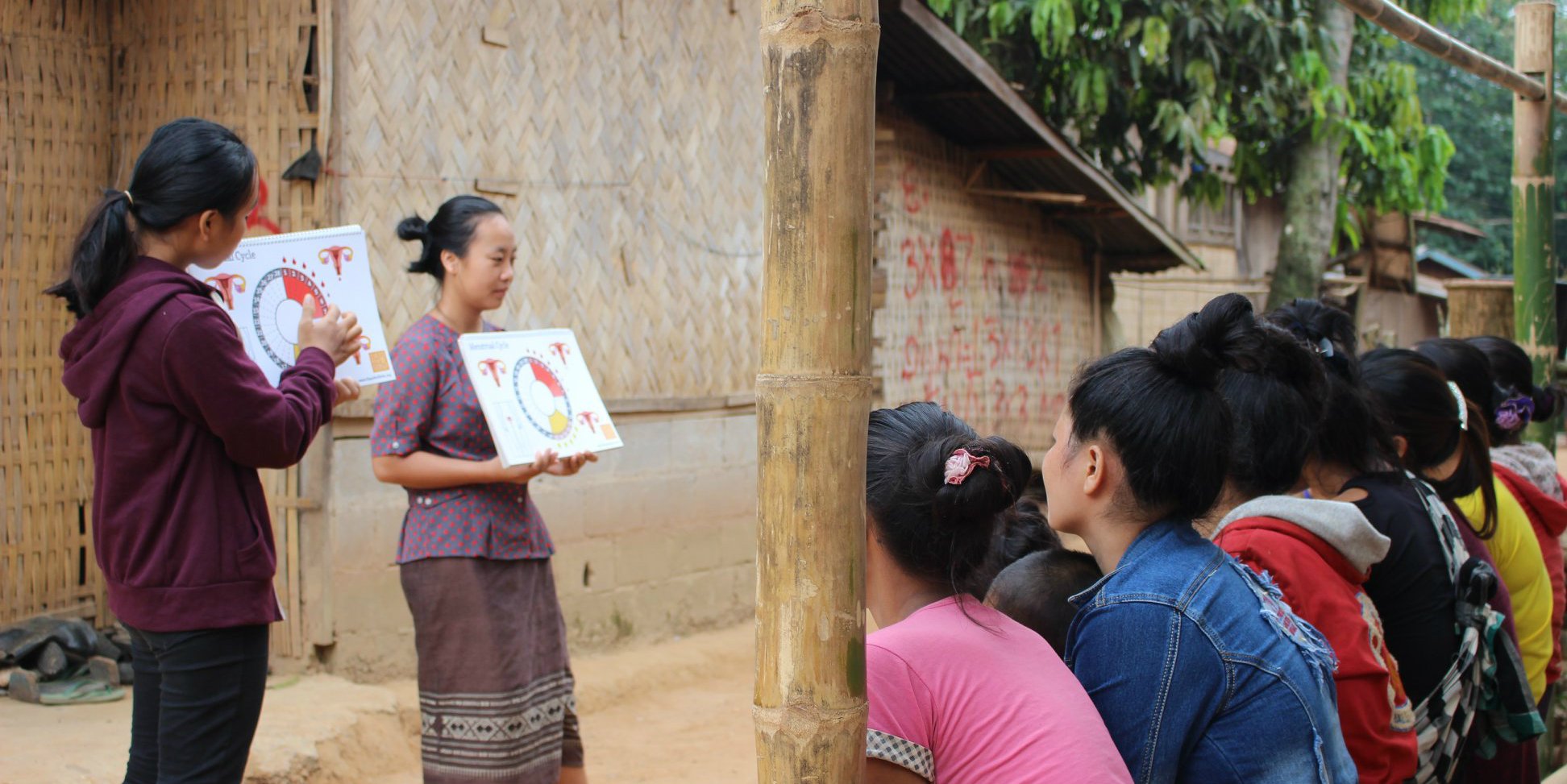 While Days for Girls provides menstrual health kits to manage women's menstruation, they also give workshops to women who may not have learnt about menstrual health before. These workshops are important because they teach women how to use and to clean the kits in a safe way. Through GVI's partnership with Days for Girls, we were able to deliver these workshops and bring kits to the villages.
Before we could do the workshops, Valee (one of GVI Laos' Community Liaisons), and Leyla, had to go to each village in the Ngoi district with Bamboo School Foundation to get approval from the village Chiefs.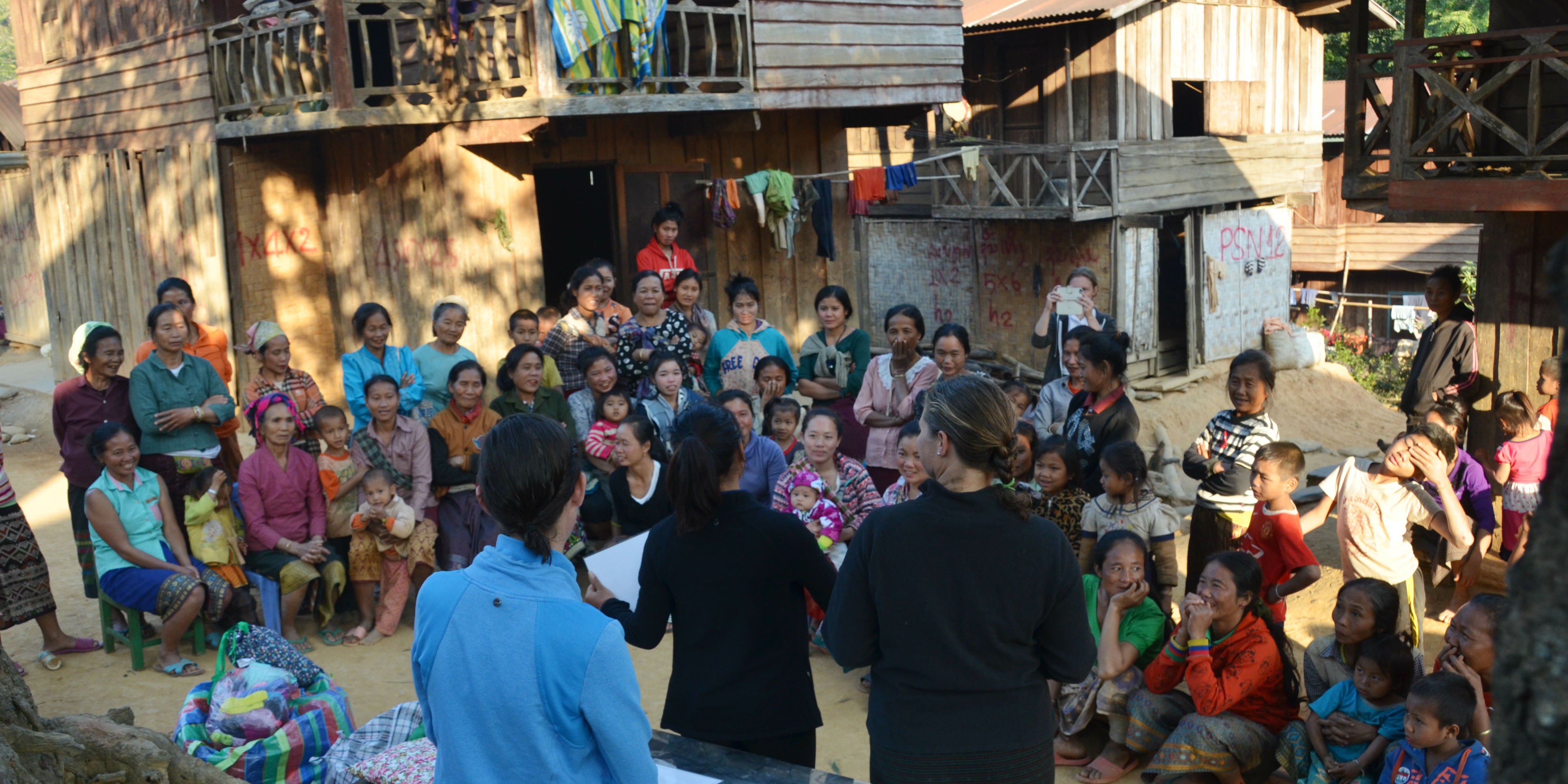 Our first DfG workshop was in Valee's village, Ban Nanyang. It was lovely to see women and girls learn about menstrual health, and finally understand what is happening inside their own bodies. A nurse in that village joined the workshop as well, and she was happy that the women and girls in her village got the opportunity to learn about menstrual health.
For the second round of workshops, we went to six different villages. One of the challenges that we have in Laos is making the DfG kits because it is hard to find the right materials. Another challenge is getting to each village because some of these villages are hard to get to in the rainy season as trucks cannot go there and it is too far to walk to each village.
Whilst we were doing our second round of workshops, we also conducted Phase Two: Monitoring and Evaluation. We got very positive feedback from women and girls about the DfG kits. They told us that since they got their DfG kits they do not need to worry about finding ways to manage their periods. Now, they are able to go to the farm, carry wood, sit wherever they want and dance.
Of the surveyed respondents, 100% stated that they are happy or very happy with their kits. A total of 154 women, or 99.35%, said they can do things now on their period that they could not do before. Finally, 150 women, or 96.77%, were still using their kits at the time of evaluation.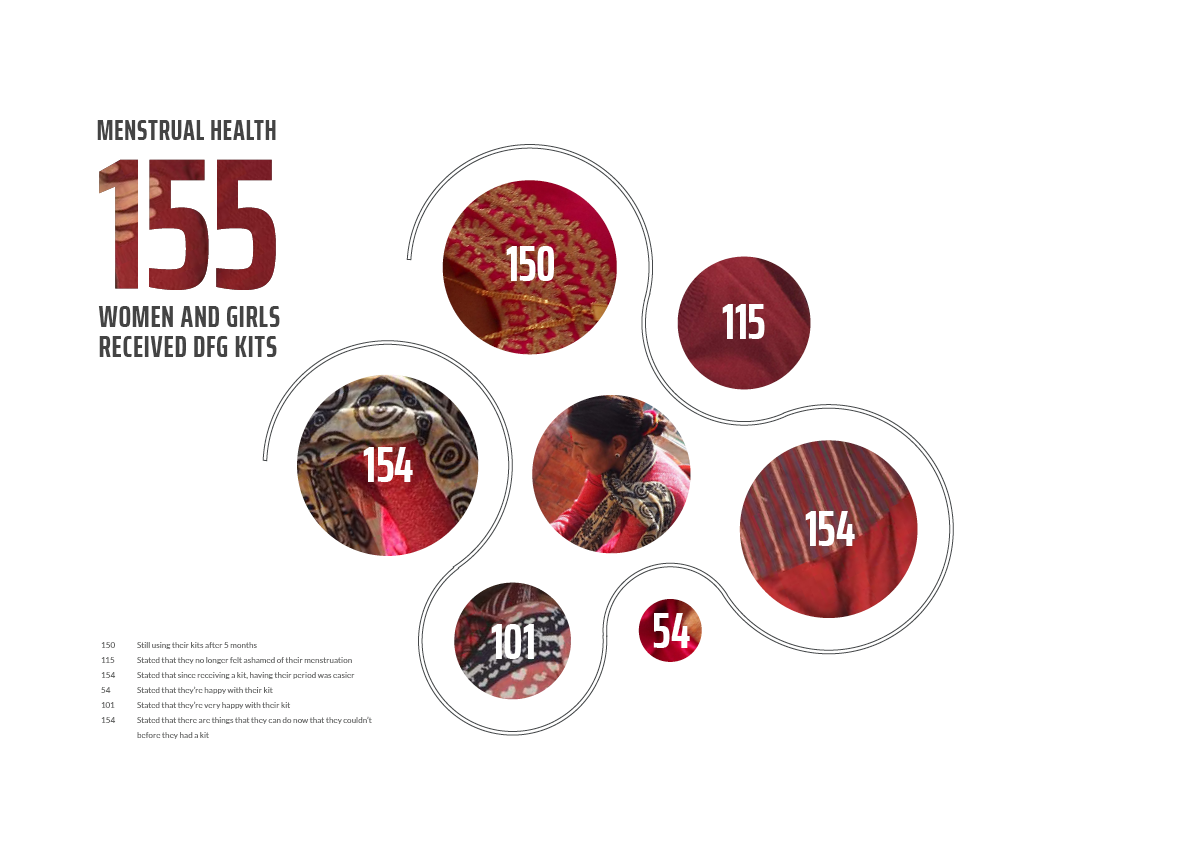 They also gave us feedback about the kits. They told us that eight liners are not enough for them to manage their periods, because in the rainy season it is hard to get the liners to dry quickly, so they suggested adding a few more liners. 
For the third round of workshops, we went to three villages and one school and we gave each woman and girl ten liners, based on this feedback. It was also the first time that our team did a workshop in a school. We had a wonderful time with the students and one of the biology teachers joined as well.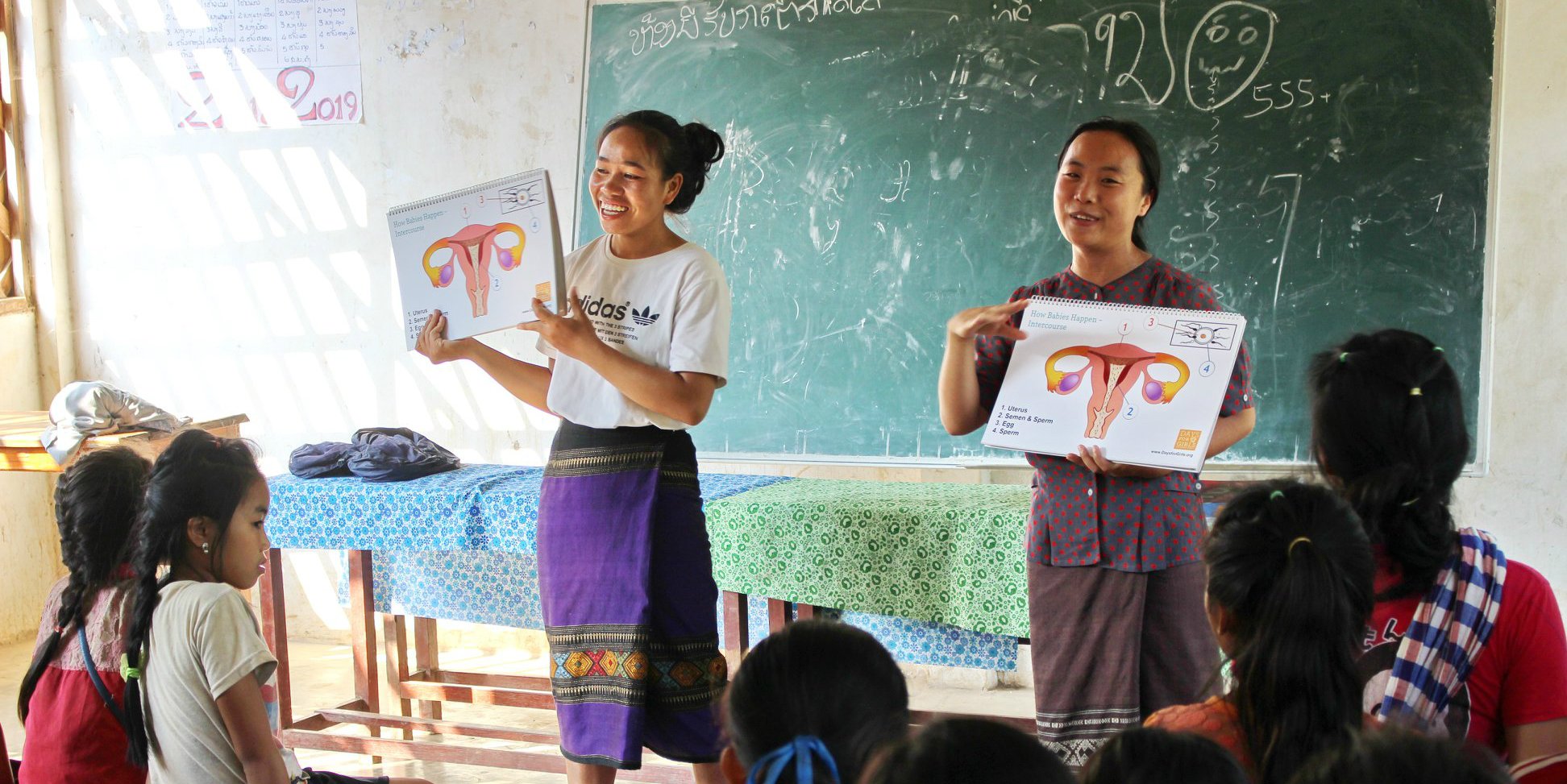 In the future, we would like to include different areas so we can help more women and girls manage their menstrual cycle. It is very important for them to know about menstrual health education and the DfG kits. We would also like more people to learn how to sew DfG kits and take the DfG ambassadors' course to become local leaders.
Finally, we would like the three male ambassadors, who just finished the Men Who Know course, to go back to the villages where we already held the workshops to teach men about menstrual health.
This story comes from GVI's Impact and Ethics report. To celebrate 20 years of work in sustainable development, we reflect on and showcase our impactful stories and data. Read the report in full.