Life below water, would you ever say it matters, it changes, it struggles? Last summer, I had the great opportunity to join GVI in a marine conservation volunteering program in the amazing islands of Seychelles.
Over one month, I would be introduced to the wide ecosystem under the ocean's surface, its inhabitants, and its conservation.
Diving in Cap Ternay's marine park, I saw for the first time a coral reef, and I fell in love. I couldn't believe the amount of life that was happening underwater, before our eyes. The big unknown that it is, the ocean, covering 70% of the whole of planet Earth, but still struggling to be one of our major concerns.
I was then shocked when the senior divers told me that what I had seen was nothing compared to what it had been some decades ago, not the coral, not the marine life. 
We then learned about the risks that coral reefs are exposed to, and how an event or one single element can affect the whole ecosystem. We were introduced to the phenomenon called "coral bleaching", which happens when the global temperature, including the temperature of the ocean's water, rises above average.
We were taught that the symbiosis of organisms forming the coral ecosystems breaks, the coral can no longer live on its own and it dies, which affects all the life surrounding it. 
From that point, our main goal was to monitor the development of the reef, to be aware of any improvement or aggravation that could occur, and sometimes contribute by cleaning, replanting and nursing the reef. Our mission was, and still is, to protect the life below water in any way we can.
During my stay on the Seychelles island of Mahe, I contributed to the conservation work in many different ways, such as getting the base and equipment ready, and taking lessons once or twice a day such as emergency responding and diving techniques. We would dive once or twice a day, using different data collection methods such as fish spotting and coral health studies based on their discolouration, and we would also do debris recollection for ocean cleaning.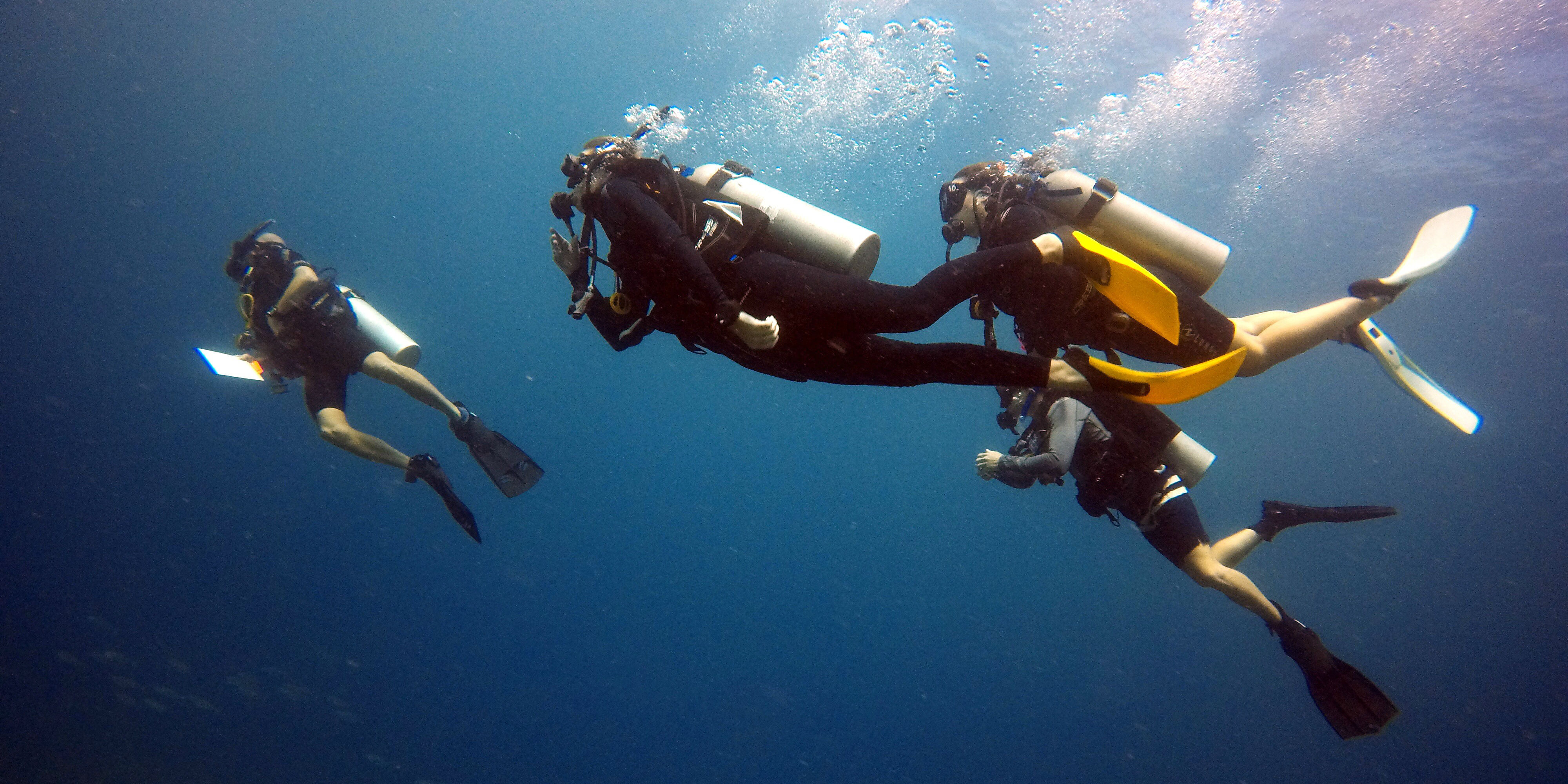 At the end of each day, we would transfer the data we collected into a bigger database that makes it possible to study the progress of the area regarding the different subjects of our study. These subjects included fish populations, coral health, and invertebrates of the area. The data we collected and contributed also makes it possible for scientists to have a fuller picture of the global marine ecosystem. 
One of our projects during the program was volunteering to educate children. Once a week we would visit President's Village, an education centre for local children where we would spend some time teaching them about our work and the importance of protecting their natural environment in a fun way.
Another project with children consisted of preparing an easy biology lesson about one marine topic: with drawing, boards and games to make it enjoyable and understandable for them. 
As a biology degree student, I particularly enjoyed this part of the project as we were given the opportunity to teach the children about marine conservation. We got to teach them about aspects of the ocean that are usually not included in any school's educational program.
We got to take a very close approach, and it was rewarding to be able to explain our work to them at the same time as teaching the lesson and its importance.
When my time as a volunteer finished and I returned home, I realised that a big part of the project's aim was to reach others with our experience, what we had seen and worked on and our stories. We need to reach others so that the appropriate measures can be taken regarding the conservation of our oceans!
In my program, we focused on one single bay on a remote island in the Indian Ocean, but I could see the totality of life underwater reflected in what was happening in that place.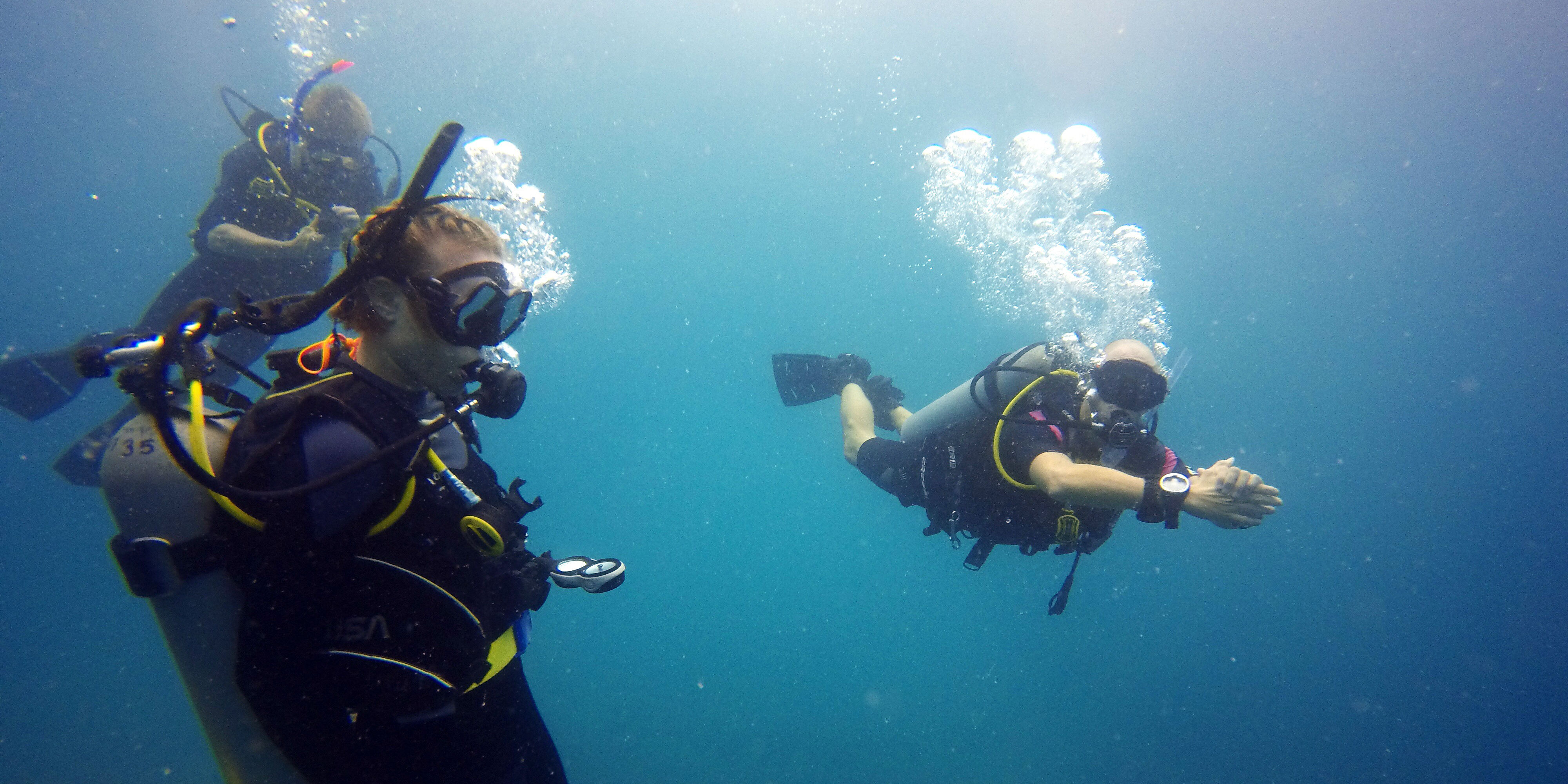 This is the reason why, from the moment I landed home, I decided that this was not a once in a lifetime experience for me. I realised the work that there is to do and my contribution to it hadn't finished. The GVI project experience meant a change in my way of seeing things and my general approach in life. I decided that after my biology degree, I will specialise in marine biology, which is one step forward. 
I am sure that I will find my way back to the islands to continue contributing as much as I can. But helping doesn't necessarily have to involve being in that place. At home, I am already part of a marine conservation university group where I will start sharing my experiences and the help that I provided.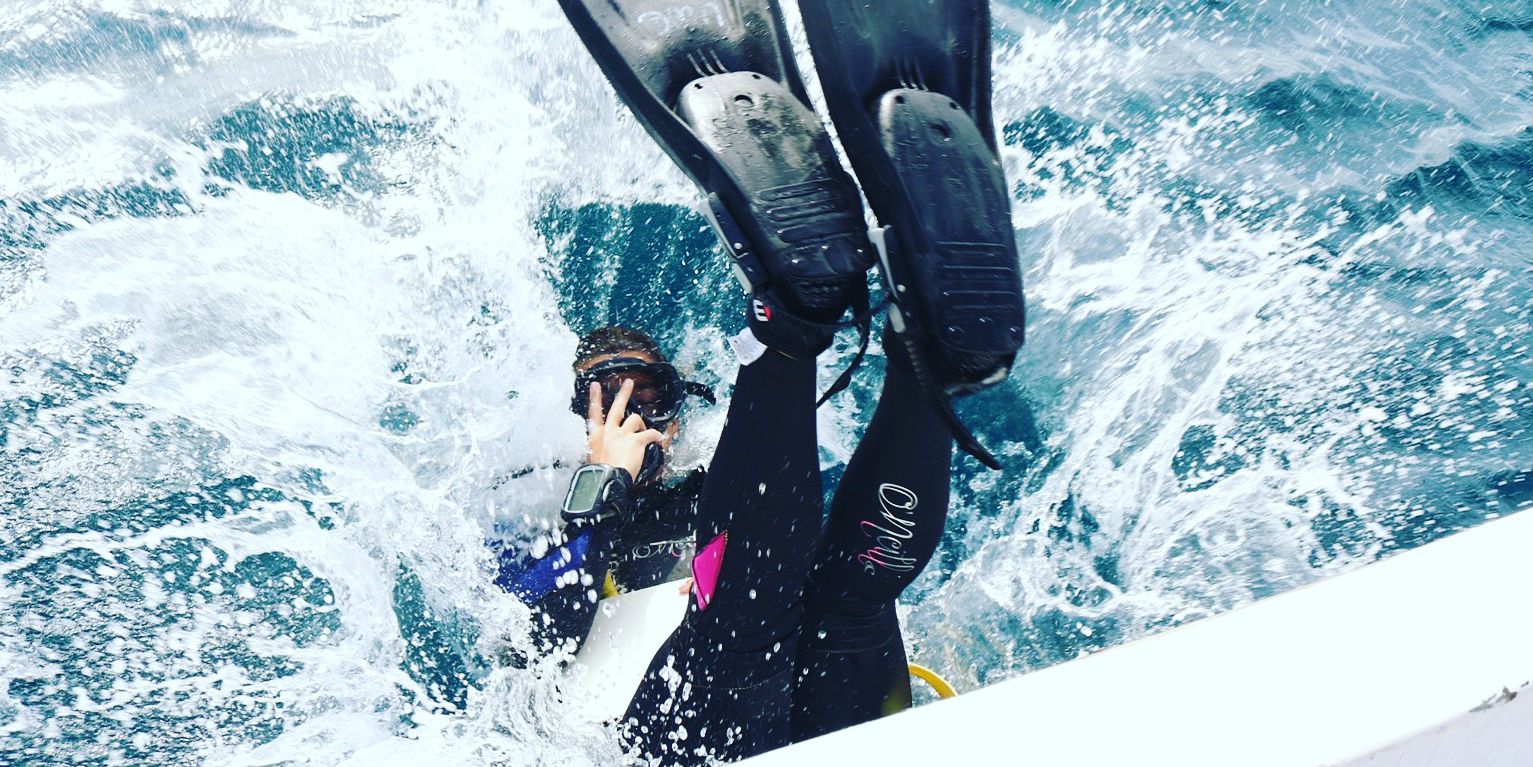 I will start encouraging other people to begin noticing that this really is a matter to take into account, and I will show them how to contribute and start making a difference.
This story comes from GVI's Impact and Ethics report. To celebrate 20 years of work in sustainable development, we reflect on and showcase our impactful stories and data. Read the report in full.