Whether it's in the sea, the sky, or on land, there are plenty of ways you can contribute as a volunteer with animals in Africa.
Africa is the second-largest continent in the world, so it's not surprising that there are so many different volunteer opportunities in Africa. And with such varied landscapes and animal species, there are a variety of volunteer programs in Africa that cover different areas of interest. 
Let's look at three areas of volunteer opportunities: volunteering in the oceans, on land, and with the creatures of the sky.
Monitor life below water in Zanzibar
A promise of each morning, the sun rises. The ocean surface transforms into a sight resembling a disco ball as it catches the light. 
Waves gently crash down against the beaches, chasing crabs along the sand and back into their burrowed holes.
A local fishing boat glides along the water, mimicking the motion of the ocean's current.  
Dolphins emerge and disappear with the speed it takes to blink.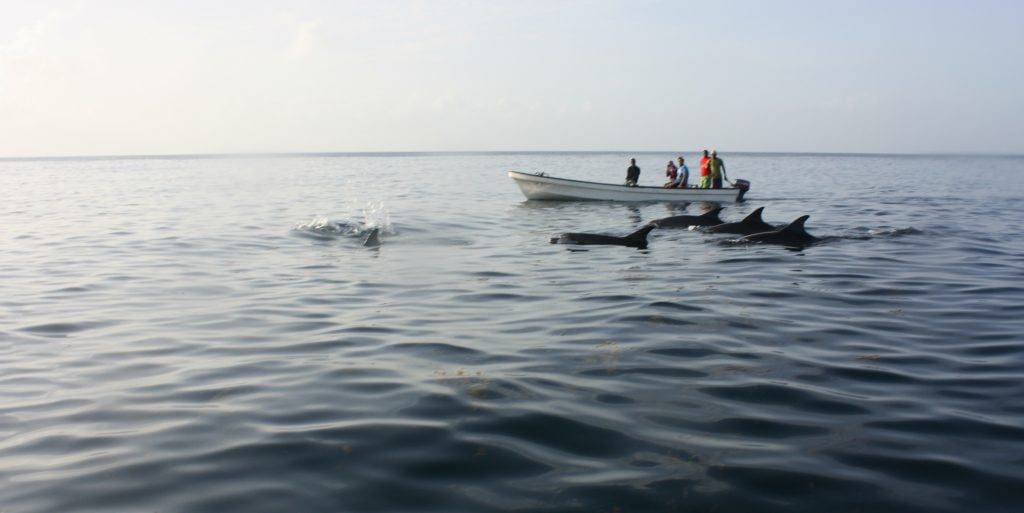 This is Zanzibar.
Spanning across a series of islands on the warm Indian Ocean, Zanzibar boasts some of the most extraordinary ocean landscapes in the world.
Home to the dolphin research and marine conservation program, if volunteering in Africa with animals is what you want, Zanzibar could be the perfect location for you.
Known predominantly for its dolphins and beaches, Zanzibar is a popular tourist location. But this volume of unregulated animal tourism comes with massive fallbacks.  
Dolphin tourism can be detrimental to the species. Swimming with dolphins, even in open waters, can have negative effects on their well-being. The too-close-for-comfort human interaction has been said to be a stressful encounter for the dolphins and some have even become dependent on human beings to provide them with food. 
Other concerns include a few reported collisions between dolphins and tour boats. Tourism surrounding these ocean mammals also exposes them to noise pollution, which has the potential to lead to hearing impairments. Dolphins are also exposed to increased environmental pollution from the exhaust fumes produced by boats.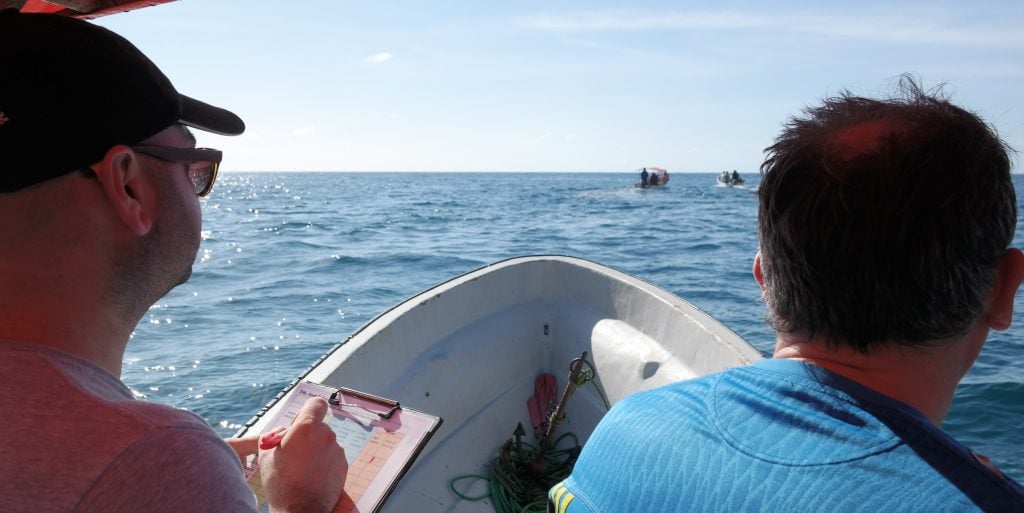 On the dolphin research and marine conservation program in Zanzibar, you will be able to contribute towards protecting this species and learn how to volunteer in Africa with animals, ethically. 
You will be promoting ethical and sustainable tourism methods through running workshops to promote marine conservation in the area. As a volunteer, you will also be able to contribute to the sustainability of dolphin tourism by working towards specific long-term goals. 
These goals include: 
1) monitoring dolphin behaviour for research purposes and to protect the species 
2) surveying the impact of tourism on dolphin behaviour to help promote eco-tourism around Zanzibar
3) running workshops with local boat and tour operators to educate them about ethical dolphin tourism.
This Zanzibar-based conservation program adheres to the United Nations Sustainable Development Goal (UN SDG) 14: Life Below Water.
Help protect the residents of South Africa's skies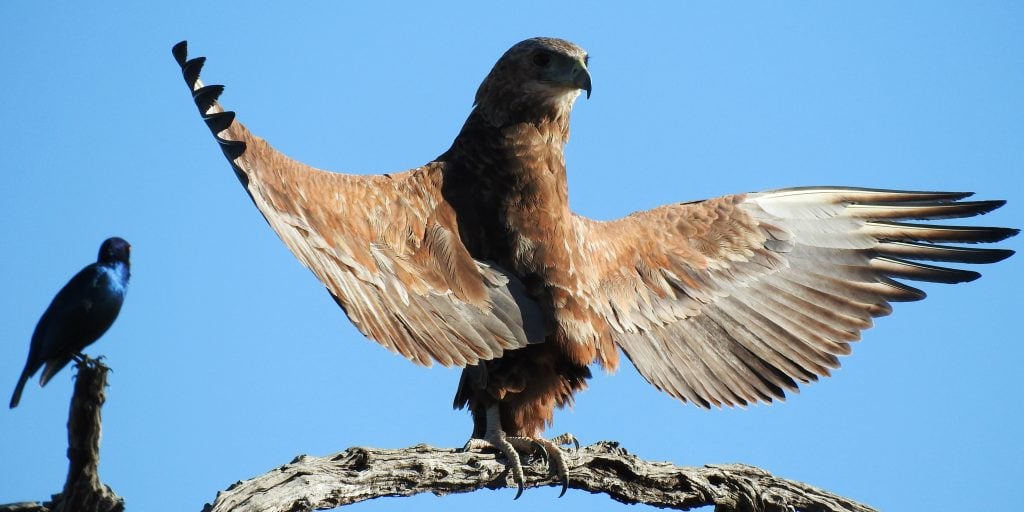 Gradually, and then all at once, the quiet is disrupted by the morning birdsong like an alarm clock. A lion joins in, causing their neighbours to rise and join in with the African animals' morning cries. 
Trees rustle as the birds set off for the day. In their carefully constructed V-formation, migratory birds are already en-route to find their next nesting spot. 
The intensity of the African sun increases with each passing minute.
Wake up to this sensory adventure each morning from the Karongwe Private Game Reserve in the heart of the South African savannah. 
With so much going on in our day-to-day lives we often forget to look up and appreciate the diversity and importance of the inhabitants of the sky.
Increasing our knowledge of the feathered creatures that populate the skies is essential to ensuring their survival. This is because the number of critically endangered birds in South Africa has increased massively over the past 20 years.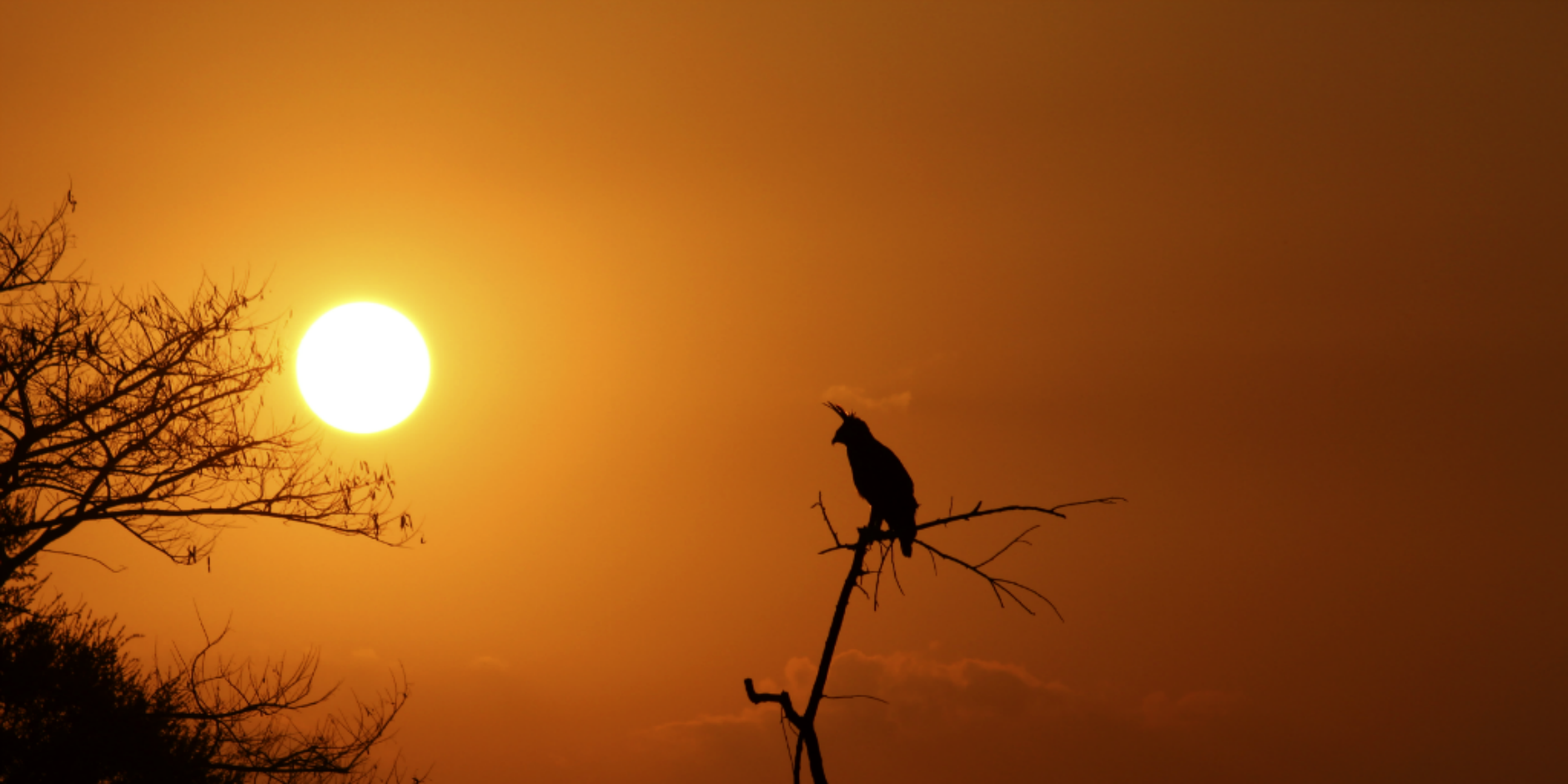 Scavenging raptors are one type of bird with a significantly increasing risk of extinction, with the nearby Kruger National Park creating a safe haven for the species. Other birds listed as endangered include: most of South Africa's vulture species, the tawny eagle, the bateleur, and many more. 
When you volunteer in Africa on South Africa's bird research and conservation program, you'll be contributing directly to important conservation efforts. You will assist in collecting and uploading data on the most important bird monitoring project in Southern Africa, and its largest citizen science database, the South African Bird Atlas Project.
Volunteer in Africa along the sands of Seychelles
Sun rays peep through the gaps between luscious green island trees.
The ocean's water creeps up and down the shoreline, as if to ensure the peace isn't disturbed. 
An island of tranquility – no roads, no infrastructure. Just you, the Seychelles National Parks Authority and 129 giant tortoises.
Previously found on numerous islands located on the Indian Ocean, Aldabra giant tortoises are now endemic to Seychelles following extinction elsewhere as a result of human interference.
The conservation status of these animals remains vulnerable, which is why tortoise-centred volunteer work in Africa is both important and necessary.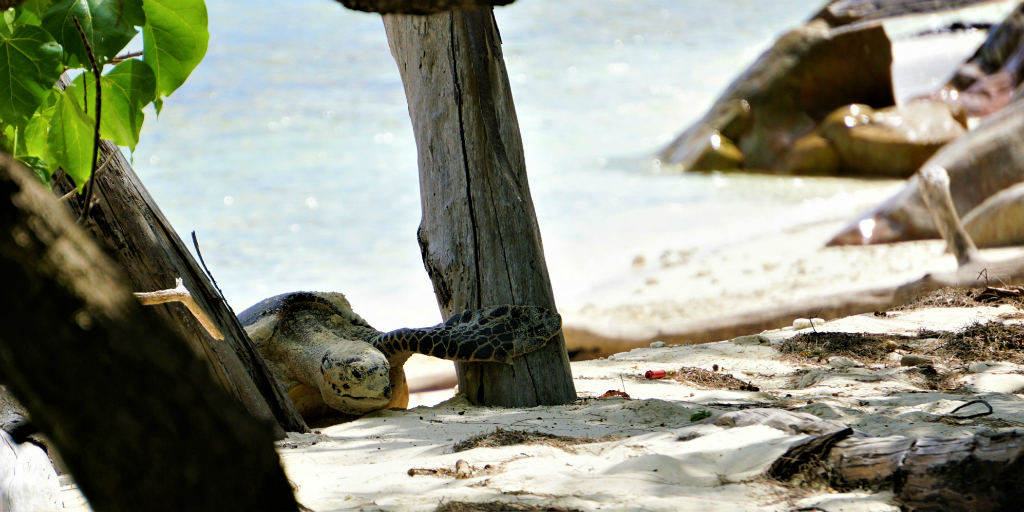 When you work on the giant tortoise and biodiversity research in Seychelles program, you will contribute to making an impact in vital conservation efforts to protect and preserve this species. 
Here, tasks may involve monitoring the population of Aldabra giant tortoises that roam freely on the island.
Programs are run in partnership with Seychelles National Parks Authority. This is to ensure efforts made by volunteers in Africa are viable and bring about a sustainable impact.
Volunteer work could involve tasks such as gathering tortoise shell measurements, conducting annual census of population numbers and counting the number of hatchlings and juvenile tortoises.
The animals in Africa, whether from the sea, the land or the sky, all form part of what makes Africa so beautifully diverse. It is a privilege to share a continent with all these creatures and, as humans, it is important to ensure their livelihood is sustained for generations to come. By volunteering in Africa with animals you can contribute to the conservation of Africa's diverse animal kingdom.  
If you're interested in volunteering with animals, then a volunteer trip to Africa may be perfect for you. Check out GVI's volunteer opportunities in Africa and you could be on your way to make an impact with animals before you know it.
Megan Colborne is an intern at the GVI Writing Academy. The Writing Academy is a skills-development program that pairs development editors with budding travel writers. Learn more about the program here.