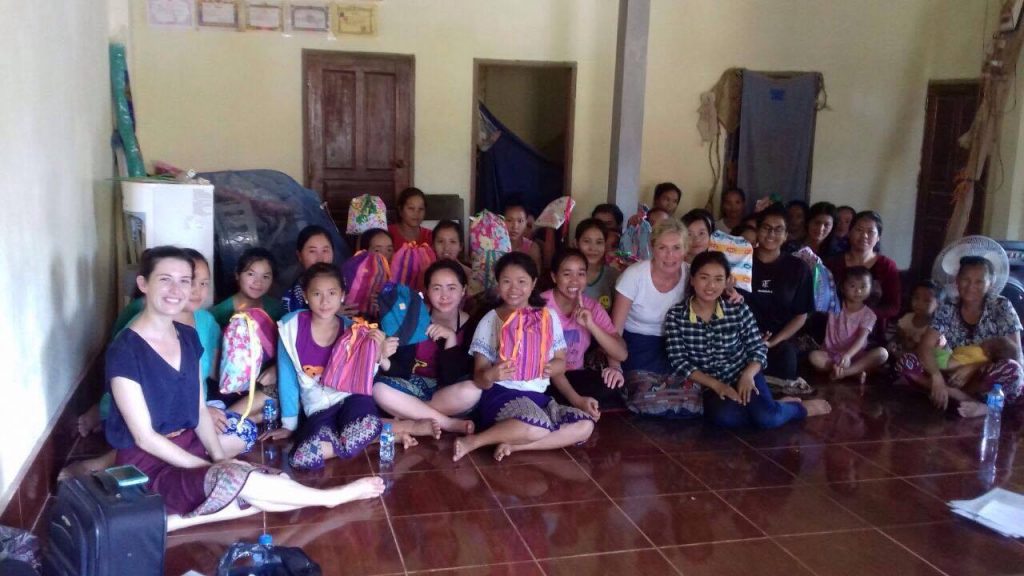 Objectives:
• Improving the health and well-being of the Lao community
• To provide health, life-skills and vocational classes to the local community
• Expand existing partnerships and develop and grow new ones
On June 10th-11th and 17th-18th, GVI Laos was invited to Na Nyang Village in Laos to deliver menstrual health workshops and to distribute Days for Girls sustainable menstrual Health kits. In addition to GVI Laos Community Liaison, 3 WEP volunteers and GVI Laos Program Manager, 3 of GVI Laos students from Luang Prabang also delivered the workshops. After taking part in menstrual health workshops in Luang Prabang with GVI, these 3 students expressed the desire to share their new knowledge about menstruation with other Lao females. They said that "this knowledge helps to empower young girls and women in Lao to understand their bodies".
We left Luang Prabang at 6:00am and arrived in Na Nyang Village at 10:00 am. When we arrived, we had breakfast with the local family who we would stay with over both weekends. On the first weekend, we delivered menstrual health workshops to 30 girls from the village aged between 13-25. On the second weekend, the older women in the village attended, aged 30 and above. All the girls and women expressed that they didn't know what occurred inside their bodies, nor why they got their period. GVI's students said that it was "important to teach about periods and what happens inside because a majority of females who still live in the countryside don't know what happens inside and why women get a period every month".
Throughout the workshops, we split in to groups, where our Community Liaison and 3 students translated and delivered content about female reproductive organs, the menstrual cycle and hygiene in both Hmong and Lao languages, assisted by the volunteers. After the workshops, we also presented the Days for Girls Menstrual Health Kits and demonstrated how to use them and keep them clean and sustainable. Each female then received a kit that should last between 2-3 years. We were honoured that a local nurse came to the workshops and invited several colleagues to attend the second session. She approached GVI at the end of the workshops to discuss the importance of menstrual health knowledge and express how useful she believes the kits and new knowledge will be for the girls and women's futures.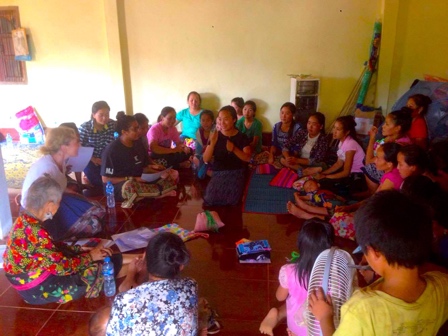 The village held a traditional Hmong Baci blessing ceremony to thank GVI Laos' students, volunteers and staff for the workshops and kits. This was an incredible honour. GVI volunteers also listened a culture talk by our Community Liaison about Hmong culture, visited South Na Nyang village, known for its traditional weaving, and had a tour around the village and rice fields. Overall it was an incredible experience where GVI and Na Nyang village shared knowledge, language and culture.
Here is more about Days for Girls kits: https://www.daysforgirls.org/ or GVI's facebook post about the workshops: https://web.facebook.com/pg/GVILaosLuangPrabang/photos/?tab=album&album_id=1251421794983960