Original photo: Sankara Subramanian
As a woman who grew up in North America in the '70s and '80s, I was incredibly privileged to benefit from first-wave feminism. I was told I could be anything I wanted as a girl, and in this era of prosperity and optimism, it seemed possible.
Now, in 2018, in an era of the #MeToo movement and the erosion of the existing rights of some women, the need for a global effort in the empowerment of women has come to the forefront once more.
As a globetrotter, I've learned a few things about responsible travel and human empowerment while volunteering. I hope to use these lessons in ethical travel to support of women's empowerment in my next destination: India.
As a feminist and environmentalist, I have always strived to ensure that my volunteer experiences have a positive impact on the country's land, animals, and locals, especially those who are the most vulnerable, such as women and children.
I spent over three years volunteering in various countries, including Cambodia, Rwanda, and Myanmar, where the lives of women and children were often strikingly different from the life I had growing up in Canada.
I learned some important lessons that may be helpful for the traveller and volunteer in India who wants to support the empowerment of women and girls.

1) Learn and follow cultural norms
In some countries where GVI operates, women and girls have different rules, norms, and expectations from men and boys. It is essential to learn and understand the historical, political, and religious context of a country to recognize where these gendered norms come from.
By following rules around dress codes and other gendered behaviours, volunteers have a better chance of fitting in with locals, gaining trust and therefore making a sustained impact.
Lessons learned from experience
In Myanmar, women dress modestly by wearing a long, brightly coloured skirts called "htamein". This is usually paired with a matching, well-tailored, buttoned-down Myanmar style blouse. Men wear a looser version of the skirt called a "longyi".
Even though this outfit is uncomfortable and restrictive, women volunteers who want to gain the trust and respect of their partner organizations will wear the "uniform". Men volunteers can try the longyi or wear long trousers with a mono-coloured shirt.
Takeaway for my India travel plans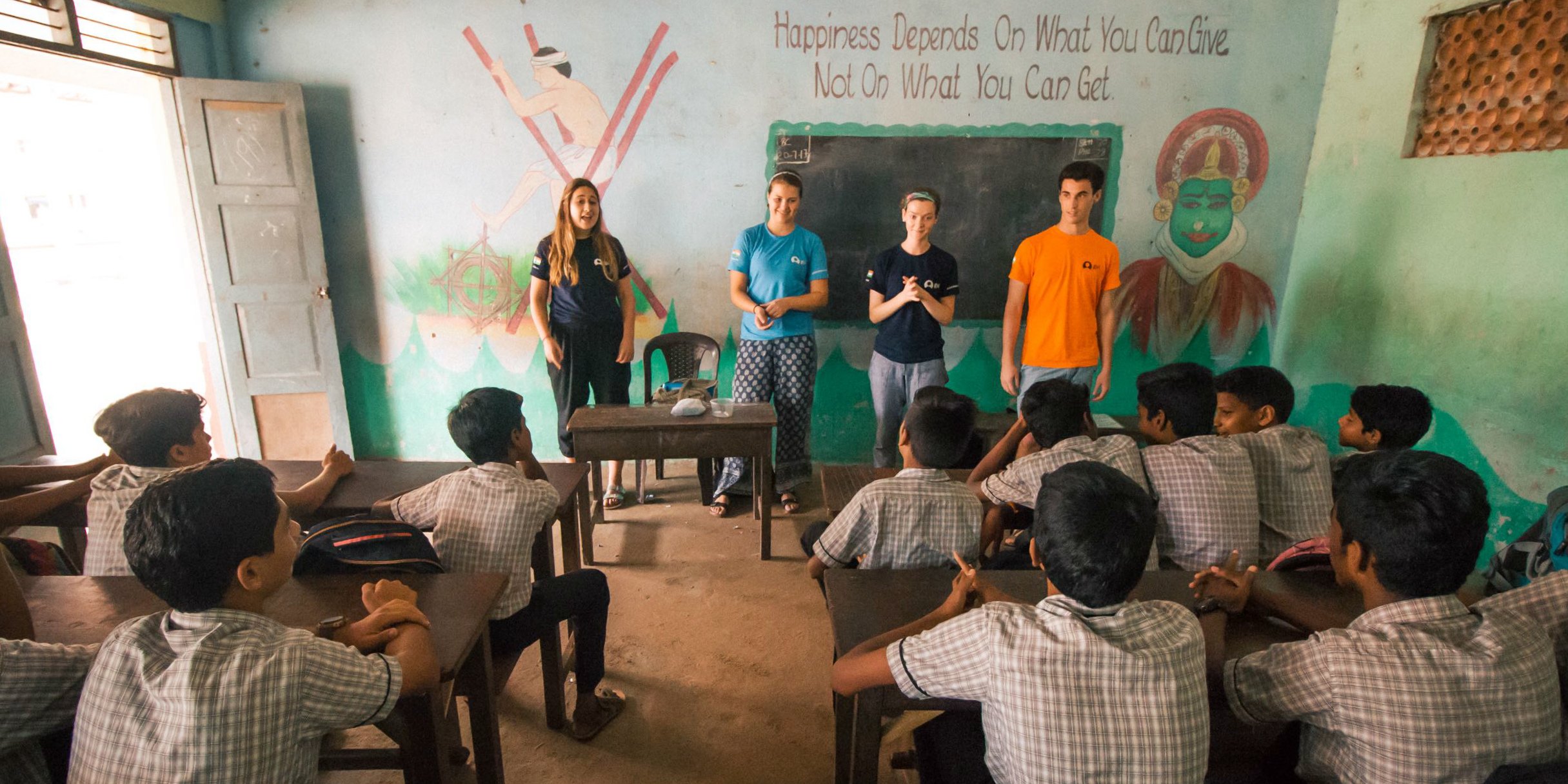 India has a similarly modest style of dress. This also applies to tourists.
In order to be respectful to the culture, a women volunteer in India should wear long lightweight trousers or ankle-length skirts, paired with loose fitting t-shirts or tunics that cover the shoulders and chest. Use a colourful scarf to cover your head when entering religious monuments.
Men should also wear long loose trousers when visiting India. These can be paired with a lightweight button-down shirt.
2) Build trust by listening and understanding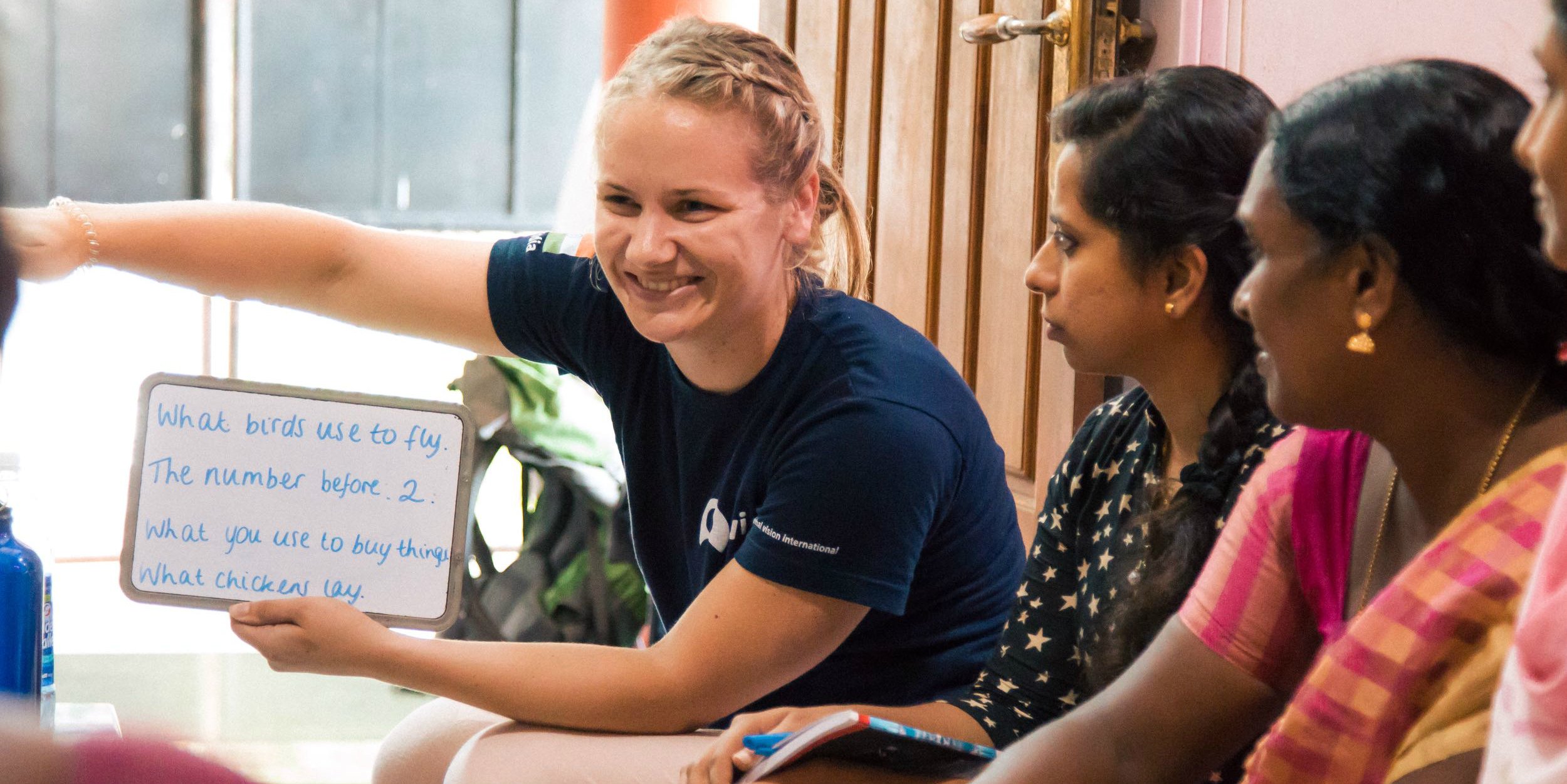 Many countries have been negatively impacted by colonisation or other types of interference from foreigners. Volunteers who take time to listen before acting may find ways to build trust with people who are sceptical of foreign assistance. This may involve finding out and avoiding taboo topics of conversation.
Lessons learned during my own travels
Rwanda is still recovering from the 1994 genocide. During my time in Rwanda, I learned that locals commonly believe the tragic events to have been instigated by political interference from outside governments.
Rwandans tend to ask a number of personal questions about foreign volunteers in order trust them, but it is taboo to ask locals about their ethnicity as everybody now identifies as Rwandan. Ethnic names are seen as divisive and are no longer used.
Takeaway for India travel
There are a number of taboo topics and behaviours that volunteers in India should avoid. These include drinking alcohol (banned in parts of India, and considered immoral to drink in public in most of India), and overt displays of affection, such as kissing.
This is especially true for LGBTIQ+ individuals, as homosexuality was only recently decriminalized in India. Women on their menstrual cycle are considered "unclean" in many communities and have been banned from praying or entering some religious sites in India in the past.
There are several organisations working to support the empowerment of women and girls with regard to their health and wellbeing.
3) Relax, enjoy and have some fun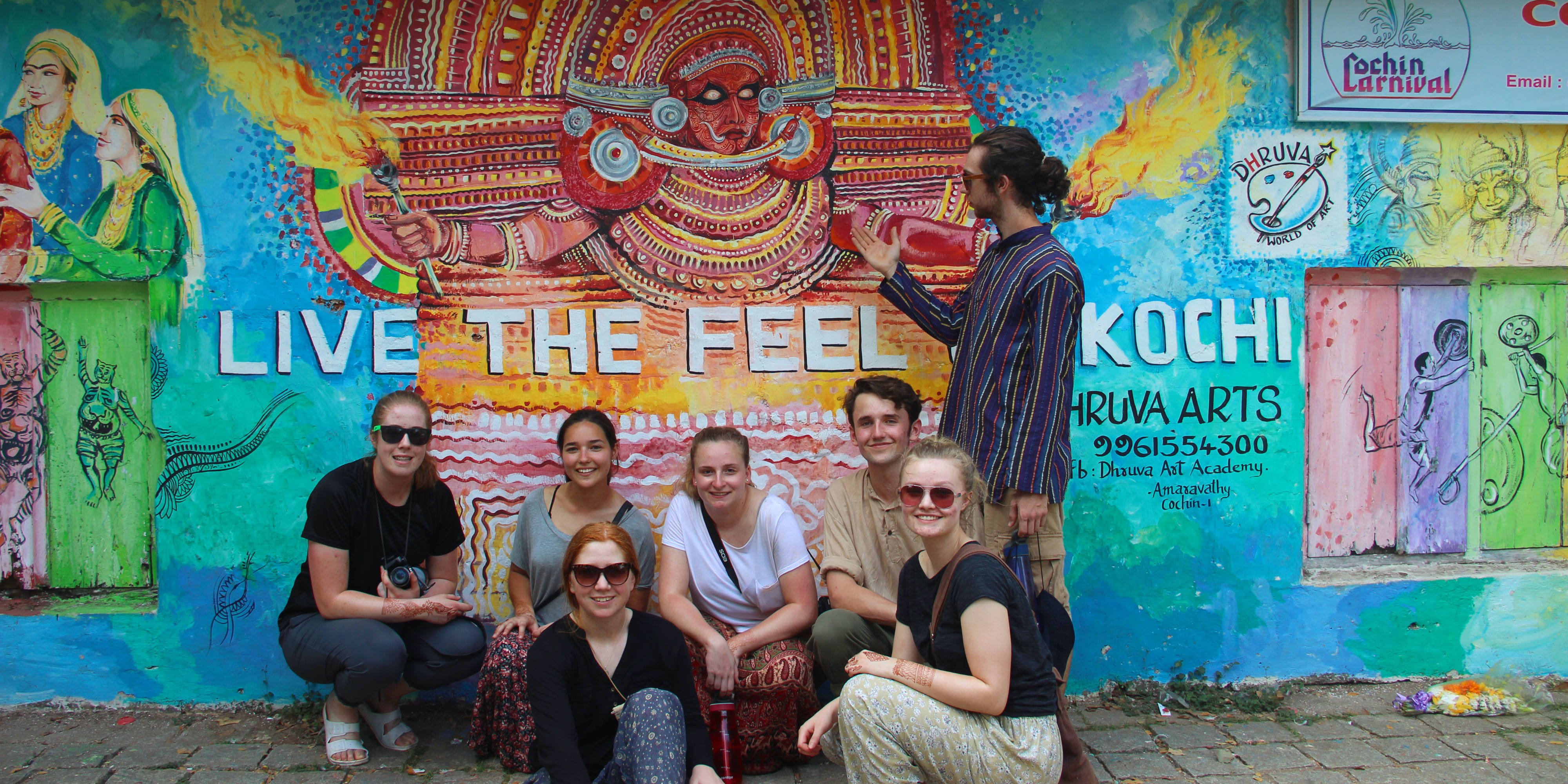 Frustration, burn out, and guilt are very common for volunteers. Finding the joy and adventure that exists in every country can revitalize and motivate a fatigued volunteer.
Everywhere I have travelled, I found children playing happily, groups coming together to work for a common goal, and people living their lives. Whenever possible, try to discover what makes a country beautiful and unique, and this can bring you closer to the people who call that country home.
Lessons learned
As a volunteer in Cambodia, I joined "the Hash Harriers", a social running club that exists in many parts of the world. The Phnom Penh chapter was an eclectic mix of locals and expatriates, young and old.
We ran in a number of locations including fields and villages outside of hectic Phnom Penh. Everywhere we ran, we saw snippets of Cambodian life: be it locals waving us on while they hung out their laundry, or tended to their cattle, or worked on the crops in their fields.
Children would often come running beside us laughing all the way. It was an excellent way to unwind, be a part of a community, and discover a little bit more about the local community.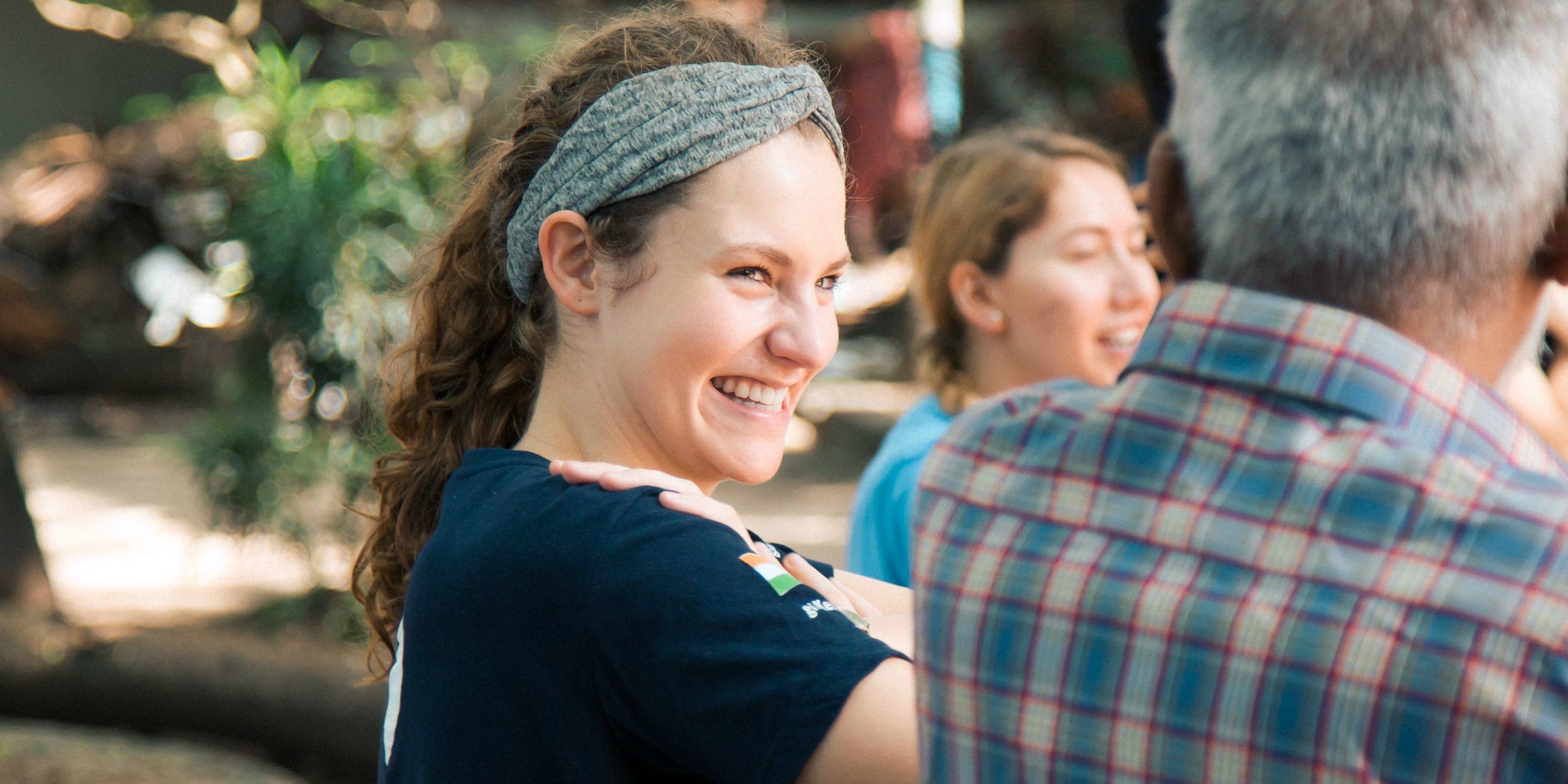 Takeaway for India Travel
As with all my travels, I have done significant research to ensure a sustainable, fun, and educational trip.  
Part of my trip to India, therefore, involves a socially responsible tour that gives back to local communities by hiring local guides and including trips to socially responsible community organizations. Part of the fee of the tour is donated to agencies supporting vulnerable populations in that community,
This tour includes a visit to iconic sites such as the shining white Taj Mahal in Agra, which was built as a wedding present from a king to his wife. There will also be a locally led tour through the Ranthambore National Park, a protected tiger sanctuary in India.
For volunteers interested in India travel that supports the empowerment of women and girls, GVI has a number of project focuses, including women's education, childhood development, and global health.
To find out more about making a positive impact for women and girls in India, contact GVI today.