Learning from nature was an experience I had first-hand on my trip to South Africa, rich in biodiversity and classified as a megadiverse country. Here, I dove with Great White Sharks, swam with penguins on shore, saw elephants on a walking safari, and over 28 wild animal species on a game drive. A learning experience from every encounter, but the main highlight from this trip was without a doubt, what a herd of elephants taught me.

My walking safari, where I was fully immersed in the natural environment, gave me a brand new perspective on the relationship between humans and nature. In the past, I have been in nature, but this time it felt different like I was part of that element that makes life work – I felt the life force in and around me. The rolling clouds produce water droplets and get absorbed by soil that grows crops, which are nurtured by the sun's rays that transform into energy so that all living creatures can stay alive, creating a perfect cycle of life. When I was on the nature reserve, I felt as though it was still possible for humans to take the role that all creatures naturally take: sustaining the ecosystem instead of disrupting it. Being on a nature reserve allowed me to get in tune with my animal instinct, which many of us seem to have forgotten.
As I was having lunch on top of a mountain rock under the bright sun, surrounded by diverse orange and green tones of wild South Africa, I couldn't help but notice a herd of elephants guiding a calf with their trunks as he or she was stuck in the mud, unable to take the next step. After several trials, the group of elephants managed to assist the baby elephant to escape the mud and continue on. With strong family values and a great deal of resilience, elephants have an extraordinary survival mechanism, having been on Earth for around 55 million years – elephants showed what collaboration, persistence and compassion look like in action.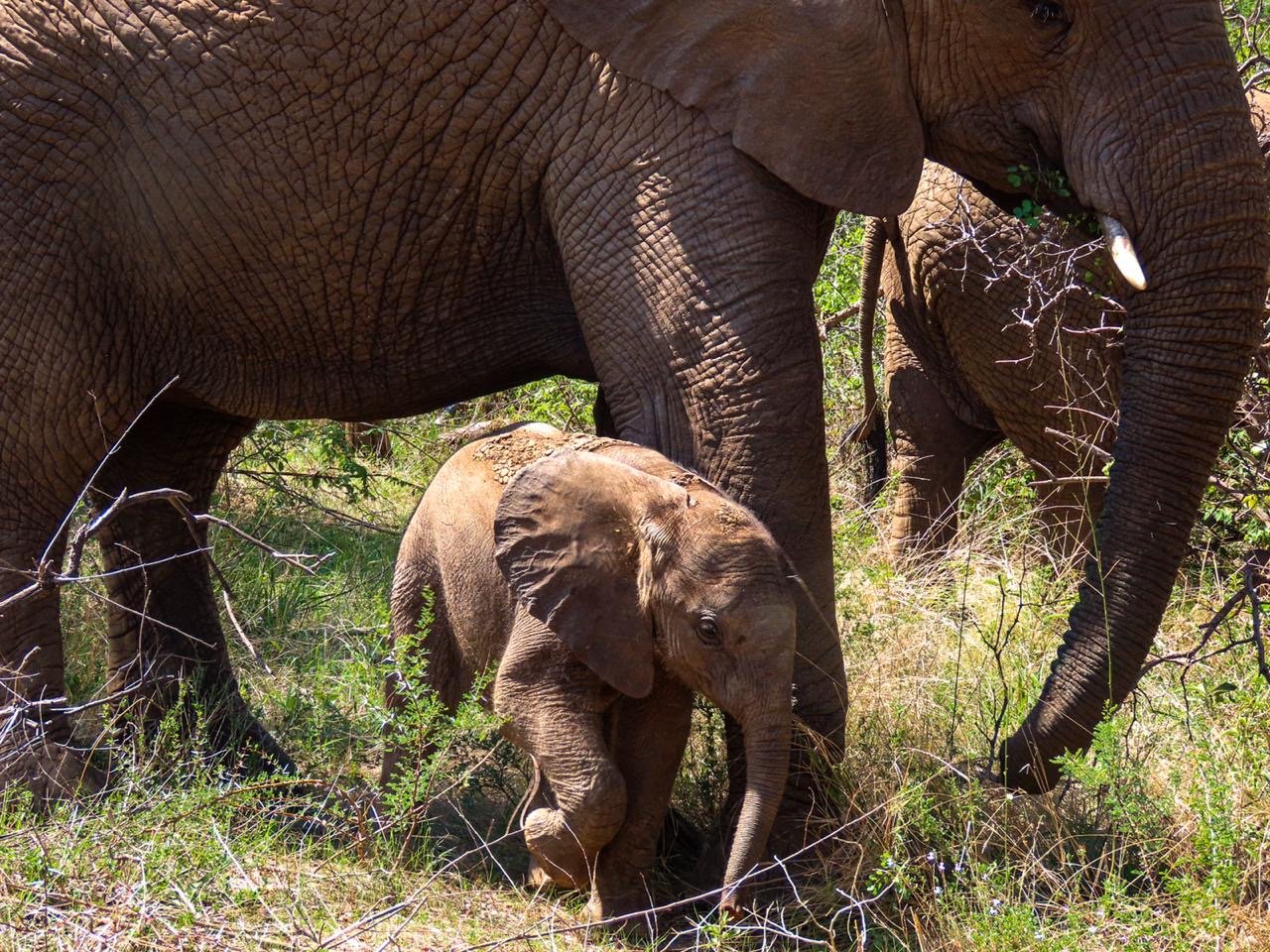 Where collaboration comes naturally for elephants, modern humans tend to need to be taught how to be collaborative. This, in my opinion, is partially due to humans being cut off from each other, where traditionally we had smaller units of families living together and working together in order to survive. However, it is more evident now than ever before that there is a global need for us all to connect, collaborate and develop a sustainable future.
There is so much more that we can all learn from the wild: from trusting your instinct to living sustainably and making the most of every moment! Find out how you can visit one of the GVI hubs across 15+ countries, TRAVEL sustainably, and connect with your animal instinct while learning from and about marine life & wildlife!