My first week on the project has been a hectic one! After taking part in the project last year for a month I had an idea of what to expect, but I knew a lot would probably have changed, and I knew it would be a whole different experience coming back for 6 months! Upon arriving at the village we had some time to settle into our homestays – the village is situated on a hill with base camp directly in the middle and a variety of homestays up and down the hill…I'm staying at Aree's homestay, which is extremely far up the hill so imagine how much fitter I'll be walking up and down that hill every day! (Notice how I've used the word 'hill' in most of what I've just said … but it makes for some spectacular views that not everyone gets to see every day!). I was nervous to meet my homestay family at first, but they were so welcoming and always make the effort to communicate with me even though they know I can't completely understand what they're saying!
My first hike on Monday was to see 3 elephants called Khum Suk, Kha Moon and Sah Jah, and it was an incredible day!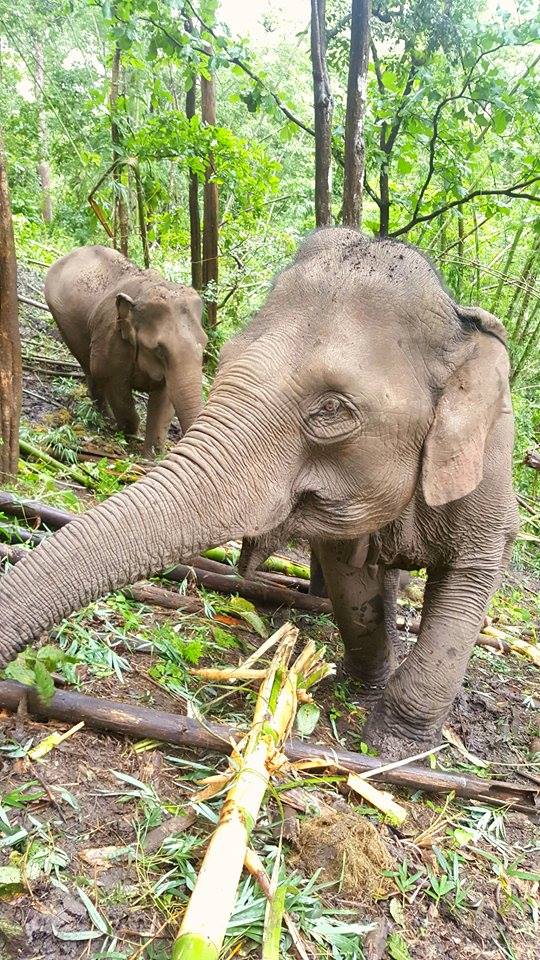 The mahouts (who care for the elephants) are now all different from last time, as the elephants tend to get passed down in families; so this was a great opportunity for me to practice my Pakinyaw (the local language) and get to know them during the hike. It was amazing to be able to recognize the little characteristics about each elephant that makes them all distinguishable – Khum Suk, who is the Grandma of the group at a spritely age of 66, has huge temporal depressions and gorgeous weathered ears! The first few hikes were tough, as expected, but as the week went on I started to get used to the different environment and started to notice other things around me, like all the amazing insects, birds and plants.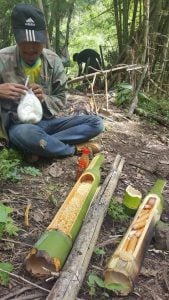 The rest of the week consisted of loads of other activities such as a cooking class, the opportunity to teach some of the villagers English and in return learn Pakinyaw, and also the weekly biodiversity hikes where we set up camera traps in the conservation forest! There's always things to get involved with and the village quickly begins to feel like home!
As for food – even though it's rice, egg and vegetables for a lot of the meals, the flavours they use are amazing and you will never go hungry… my homestay family constantly says "oh ah ah!" , which means "eat more!" in Pakinyaw! Occasionally the hikes may be longer so we eat lunch in the forest and the mahouts will cook for us; they'll construct a fire out of nowhere even if it's raining and boil water inside of bamboo – it's fascinating to watch! We'll eat things like noodles, hot dogs and sometimes fried chicken and just sit peacefully in the forest enjoying each other's company!
Village life is a lot slower-paced than my usual life, especially at the weekends when there are no planned hikes or activities; but it's refreshing to not have all the Western luxuries and to experience a lifestyle and culture that I'm not used to.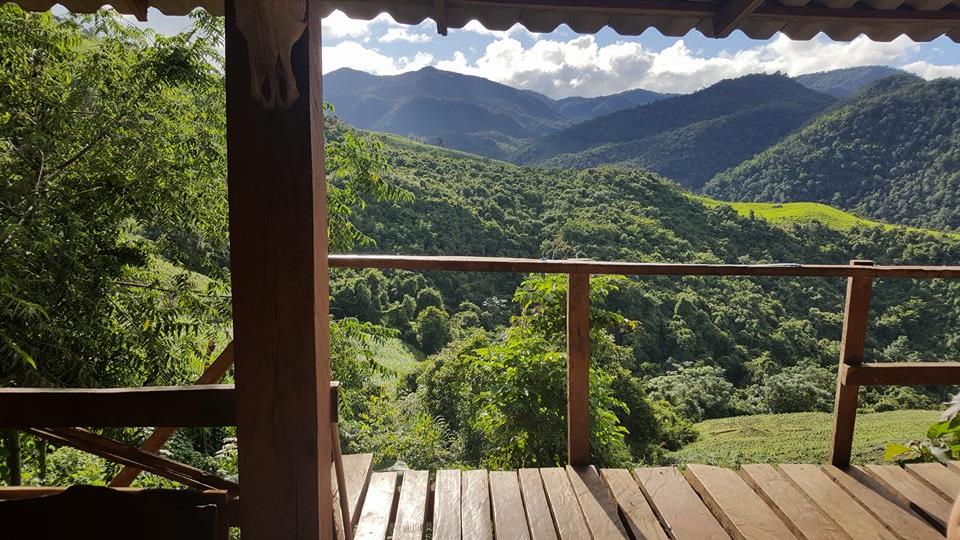 This is exactly what I missed when I returned back to the UK last time! To be honest the cold bucket showers are a godsend after a long hike in the Thailand heat! It's also fascinating to watch and learn how the villagers go about their daily lives, and how they live happily without all the luxuries most people are used to. I'm extremely grateful to call Huay Pakoot my home once more for the next 6 months!