The magnificent continent of Africa is home to over 50 countries and innumerable diverse cultures speaking more than a thousand and a half distinct languages. Known as the 'Cradle of Humankind', many believe the secret of human origin lies hidden beneath its soils. Africa has witnessed the birth and passing of ancient civilisations, from the Egyptian Royal Dynasties and Ashanti Empire to the Great Kingdom of Zimbabwe, and the rise of enormous economic hubs from Cairo, Accra, and Lagos to Johannesburg and Nairobi. Its vast stretches of wilderness, including barren desert landscapes, wide open savannahs, crowded woodlands, abundant wetlands, and lush tropical rainforests, house countless species found nowhere else in the world, and spectacular natural wonders like the snow-capped peak of Mount Kilimanjaro and the mighty Victoria Falls.
Volunteering is the perfect way to immerse yourself fully in a tiny part of what Africa has to offer and get the most out of your trip to the continent. You'll get the chance to experience not only the breathtaking scenery and incredible wildlife of your chosen location but really get to know the ins and outs of the local customs and traditions. But with such a massive geographic area and a broad range of countries to choose from, the sheer number of options for prospective volunteers can be overwhelming. If you're one of those having trouble deciding, or just want some inspiration, follow our seven-step approach or browse all our locations in Africa, both listed below. Or, if you're looking for a shortcut, why not take our word for it and join our recommended program —  child development in South Africa. 
Steps To Volunteering In Africa
1) Choose A Cause To Champion
Pervasive poverty, poaching, deforestation — sometimes it seems like there are so many critical issues to be tackled both in Africa and around the world that trying to pick only one to focus on can be challenging. Luckily, most of the world's biggest problems are interlinked and helping to solve one often leads to improvements in others. For example, persons living below the poverty line are more likely to turn to illegal hunting or logging to earn an income. Helping individuals in these communities develop ecotourism initiatives gives them an alternative income and promotes the protection of the environment. This means that the only thing you need to be concerned about when choosing your mission is whether the cause speaks to your interests or not.

2) Consider Which Type Of Project You'd Like To Work On
The next thing to think about is what type of work you'd like to do on a daily basis while in Africa. While the cause you're passionate about might give you an idea of the kind of goal you'd like to contribute towards, it will not tell you what kind of project you should actually choose. Someone who is passionate about improving the quality of education, for example, but does not want to work with children, might need to a choose a project where volunteers build or repair schools.
To choose a project think about whether you'd like to work with natural habitats, animals, people, or building materials. Once you know this you can narrow it down even further, by considering which kind of environment you'd like to work in, whether coastline or savannah, which animals, whether elephants, or sea turtles. If you'd like to assist communities, consider whether you would rather tutor children or conduct workshops for adults.
3) Consider Which Skills You'd Like To Build On
If you're torn between two or three awesome-looking volunteering projects in Africa consider how each might contribute to your career. Which skills will each help you build? While a marine conservation project in Seychelles might help you develop your data collection skills, your communication and presentation skills are likely to improve significantly on a Ghana teaching project.
4) Think About Which African Destination Is Calling Your Name
Is it the lively hustle and bustle of urban centers like Cape Town or Accra that you're dreaming about? Or are you more excited by the prospect of exploring the wide open plains of Limpopo or the unspoilt islands of Seychelles? Everyone has that one specific African locale that speaks uniquely to their interests. What's yours?
5) Pick A Volunteer Provider
Now that you know which project in Africa you'd like to work on and where you'd like to go, it's time to find a provider to help you make your dream a reality. Be sure to find one that focuses on making a sustainable impact and that guarantees the safety not only of volunteers but the animals and any vulnerable persons they might come in contact with. It's also important to take into account whether the organisation controls the operation of their own programs or simply connects volunteers with some of their partners. The last thing to remember is to ask about whether accommodation, meals, orientation, transport and in-country support staff are included with the program.
6) Save Up
While researching volunteer providers operating in Africa, you'll soon find that just about any reliable institution will charge you a fee to volunteer. This might seem surprising to someone who only has local volunteering experience. Consider that the organisation needs to ensure that there are materials available for volunteers to use upon arrival in their African destination of choice, that staff are present year-round to help continue work on sustainable development projects when volunteers can't be found, and that housing, food, transport, and training all require capital investment. If you are having trouble finding the funds, you could always fundraise specifically to sponsor your trip.     
7) Book Your Trip To Volunteer In Africa
Once you've started budgeting for your trip, contact the provider to make a booking. Be sure to make a booking at least 6 months in advance as some volunteer programs in popular locations such as Cape Town, fill up very fast.
But Wait, Is It Even Safe To Volunteer In Africa?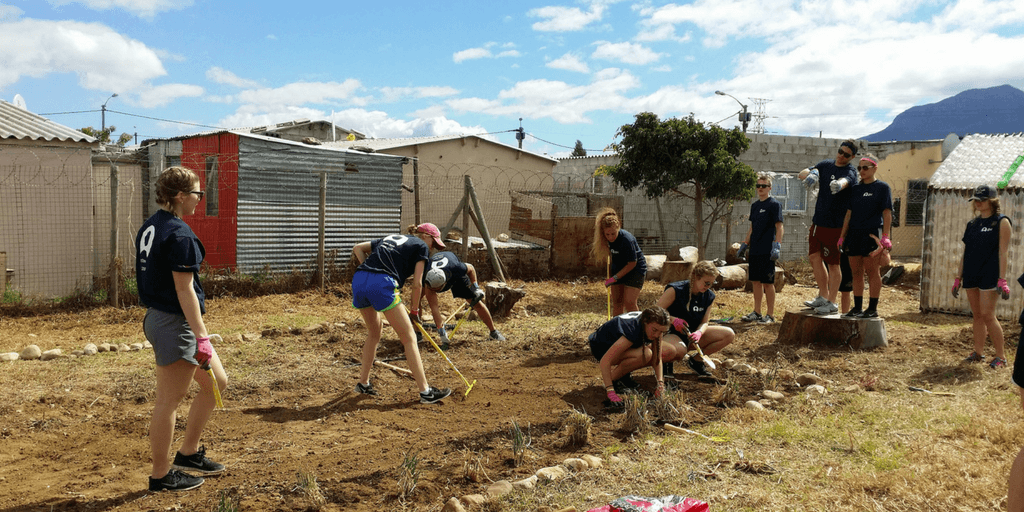 The African continent covers a huge area. In fact, it is the world's second-largest, leaving a lot of space for zones of different safety levels to co-exist. Part of what makes international travel exciting is adapting to a new context, but that also often involves mastering an alternate safety standard. For example, in certain European cities pickpocketing is more common than in others, which means that passports must be kept close at all times.
In African countries, like in other locations around the world, there are risks associated with specific contexts, which means that remaining vigilant of certain factors is encouraged. For example, in a wildlife park, it is not advised to leave food out because it will attract attention from animals, while in a city it is advised to not leave your wallet on a table when going to the bathroom because it might attract attention from thieves. A reliable tour provider will never take you to an area where it is unsafe, and, if traveling to an area of mild risk, will instruct you on how certain behaviors, such as keeping your phone concealed, will provide protection from any kind of harm.
GVI Volunteer Opportunities In Africa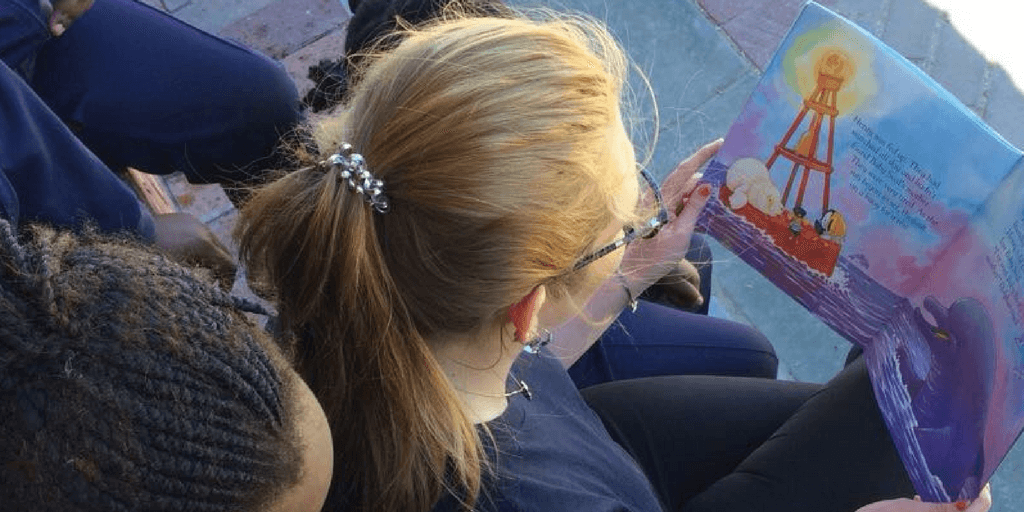 We like to think that we run some of the very best volunteer programs around the world and that our programs in Africa are no exception. All our programs are managed by our own teams giving us full control over whether their impact is measured according to the United Nations Sustainable Development Goals. This also helps us ensure that we provide volunteers with the kind of round-the-clock support they need when volunteering in Africa. GVI support services cover everything from airport pick-up and drop-off, accommodation, and transport to and from the project site, to meals and cultural orientation. Our volunteering opportunities in Africa include conservation as well as community development programs in three African countries, namely, South Africa, Ghana, and Seychelles. Scroll down to find one that speaks to you.
Volunteer In South Africa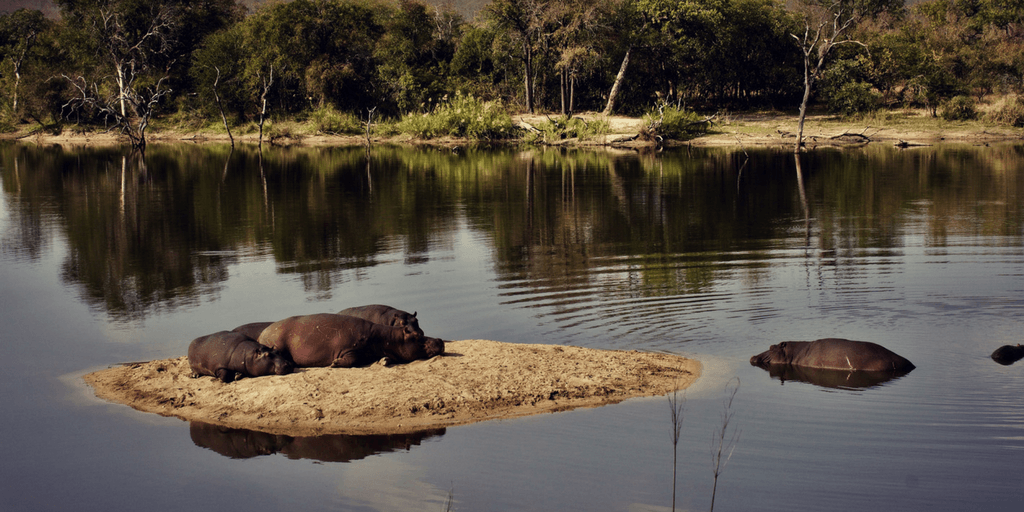 Covering the Southernmost tip of Africa, this aptly named nation is flanked on one side by the warm Indian Ocean and on the other by the chilly waters of the Atlantic. Under its sunny, clear blue skies, locals, and tourists alike stretch out on pearly white beaches and tour the savannahs in open-top jeeps. With eleven official languages, the country is also a hub of cultural diversity. We run both a community development program, in the country's most Southern locale, Cape Town, and a conservation program up North in the province of Limpopo.
Cape Town Volunteer Opportunities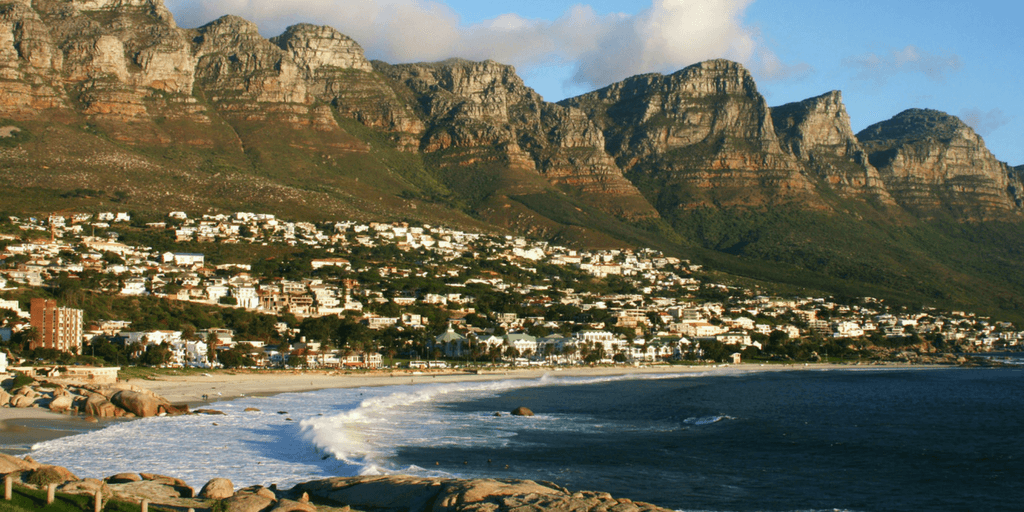 Rising dramatically out of the place where two oceans meet, Cape Town's iconic granite mountain range provides the backdrop to the sprawling metropolis underneath, with its vibrant designer districts, trendy eateries, and lanes of manicured vineyards. Off the coast lies Robben Island, were the captive Nelson Mandela's spent over two decades of his life, and, incidentally, an excellent place to spot thongs of African penguins and fur seals. Our project is based in Gordon's Bay, a small seaside town about an hour's drive from the hustle and bustle of the city centre.
Volunteer With Children In South Africa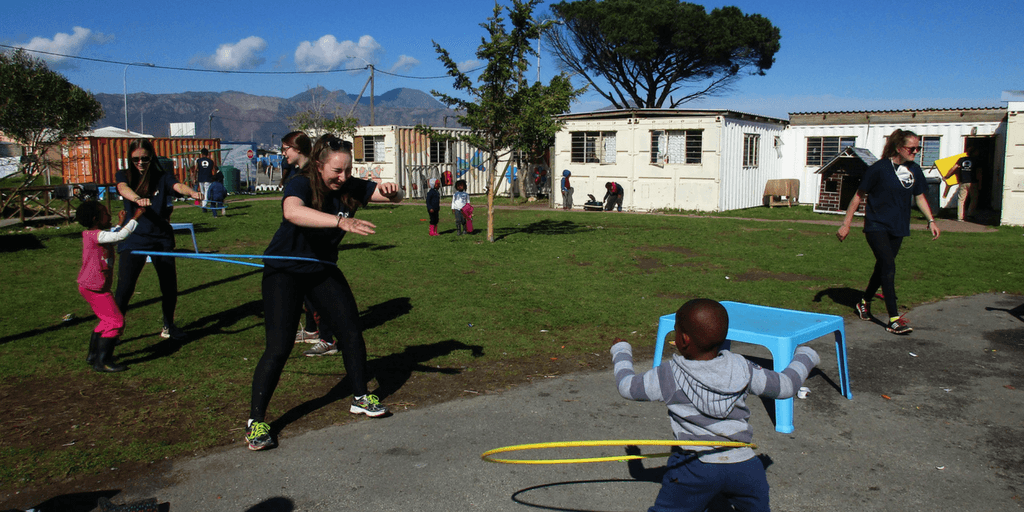 We work with several crèches throughout the community of Gordon's Bay to provide the additional help local educators request. We respond to gaps in the children's knowledge uncovered through assessments, by providing volunteers that can support their learning development. In 2017, teachers found, using the system of Running Record, that many of the children had low reading comprehension scores. To combat this trend, our volunteers, people like you from around the world, spent time with the children reading books and testing their understanding of the stories. After a year's time, we have found that the children's scores improved. We continue to use this system of assessment to learn where children need support in terms of learning development and working with volunteers to address the issue so that these students can have a successful academic career in the future.
Teaching Kids In South Africa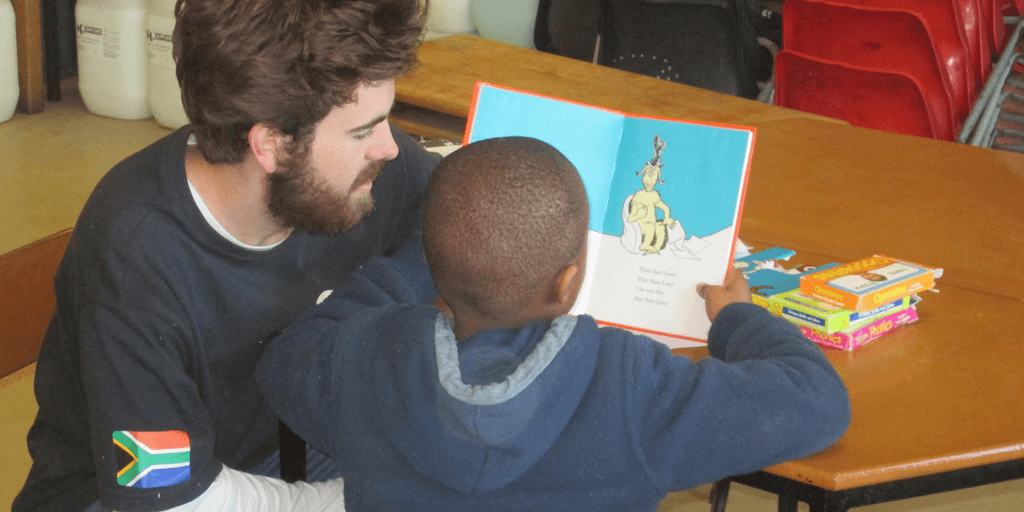 Similar to our work with crèches in the community, is our contribution to the objectives of a local primary school in Gordon's Bay. Teachers at the school identify students in their classes of over 40 pupils who might need some extra help with certain topics in English and Mathematics. Volunteers on this project get to help these students improve not only their skills in these areas, but their confidence in the subject, and their ability to work with working with people from different countries.
Women Empowerment In South Africa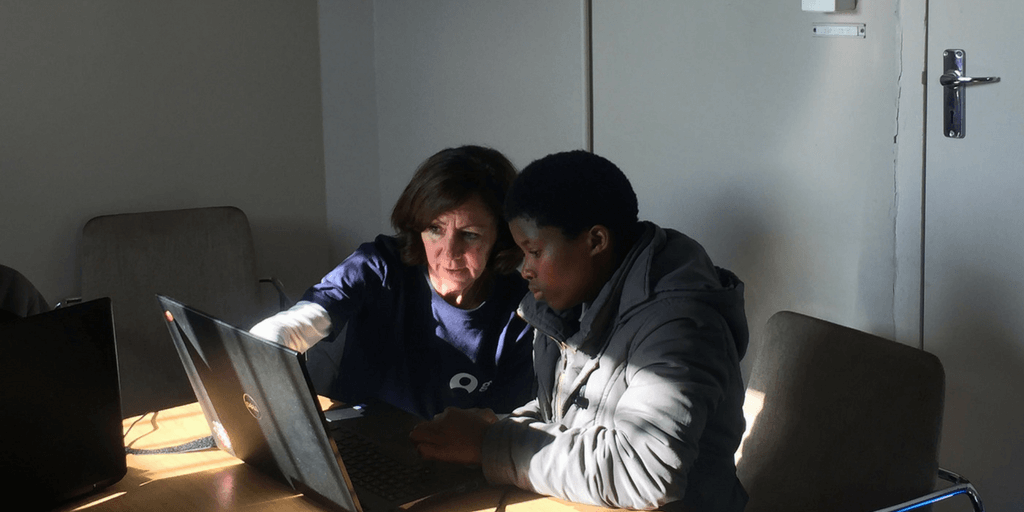 Africa has some of the highest numbers of female entrepreneurs in the world, but some of these women do not yet have that choice. GVI staff and volunteers in Gordon's Bay work with women in the community to conduct one-on-one professional development and computer skills classes. These topics, specifically requested by women in the community, open up many opportunities for these women and have allowed several of them to find jobs or develop business proposals open to funding. We also work with girls at the local primary school providing additional life skills awareness.
Further Reading: 10 Reasons Why Cape Town Should Be On Your Bucket List
Sports Volunteering In South Africa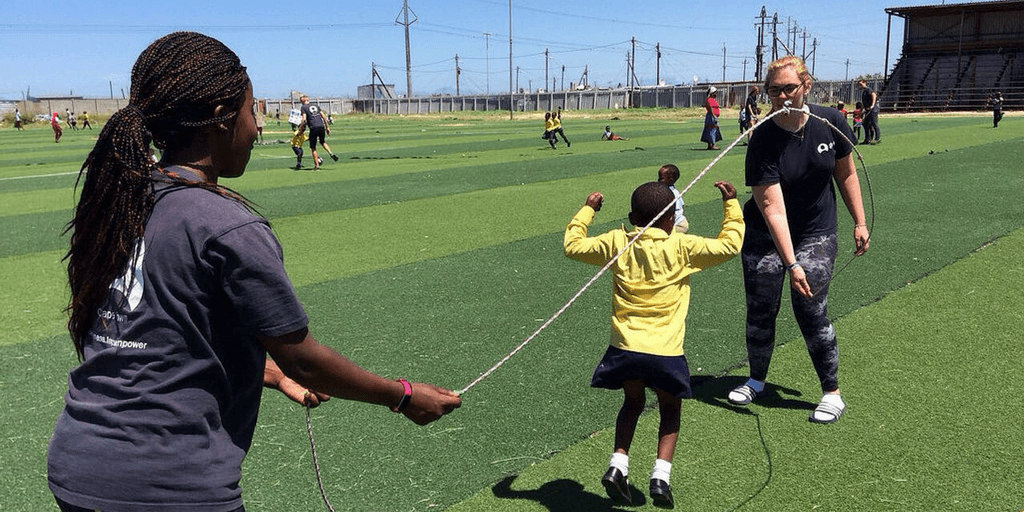 The value of sports education cannot be underestimated. Children learn from an early age that exercise is essential to being able to focus and therefore academic success and to feeling healthy and therefore greater happiness and wellbeing. It also teaches them that it is okay to express themselves and to trust their teammates. If you have a passion for sports, then this is the perfect volunteering project for you. Our volunteers teach students all kinds of sports, from soccer to sprinting, during and after school hours, all year round. We even run summer programs. If you are visiting during the South African summer, December to February, you might also get the chance to teach students how to surf and teach them about the environmental importance of the ocean.  
Public Health In South Africa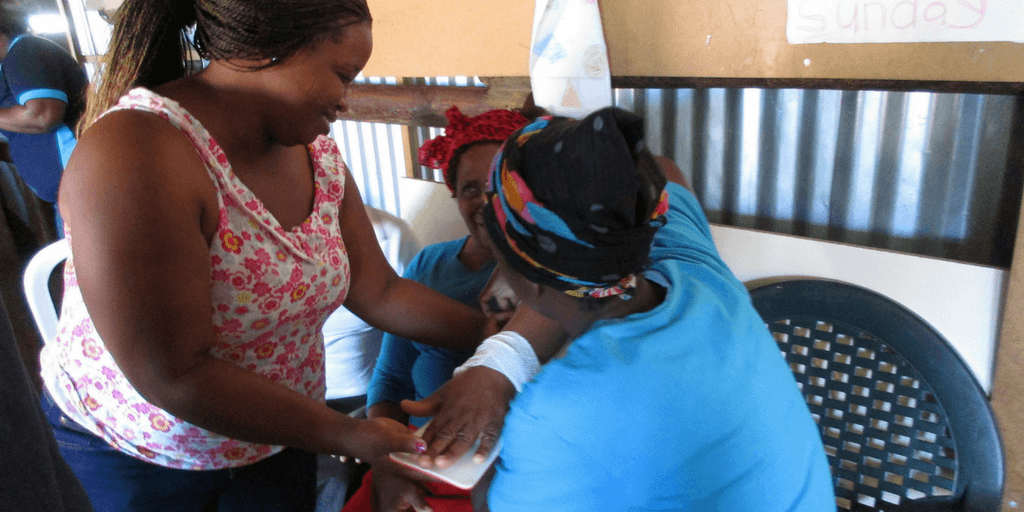 Many women and educators in South Africa, like in many other locations in the world, function as resident nurses and general practitioners in their communities. Many of these women would like to have additional training as well as support ensuring their children and students understand and follow their instructions. Our volunteers provide preventative healthcare and first aid workshops to women in and around Gordon's Bay and work with children and students to teach them the value of healthy eating, exercise, washing their hands and brushing their teeth. In this way, we help the women care for their community.
Further Reading: 10 Things You Need To Do In Cape Town
Wildlife Volunteer Programs In Limpopo South Africa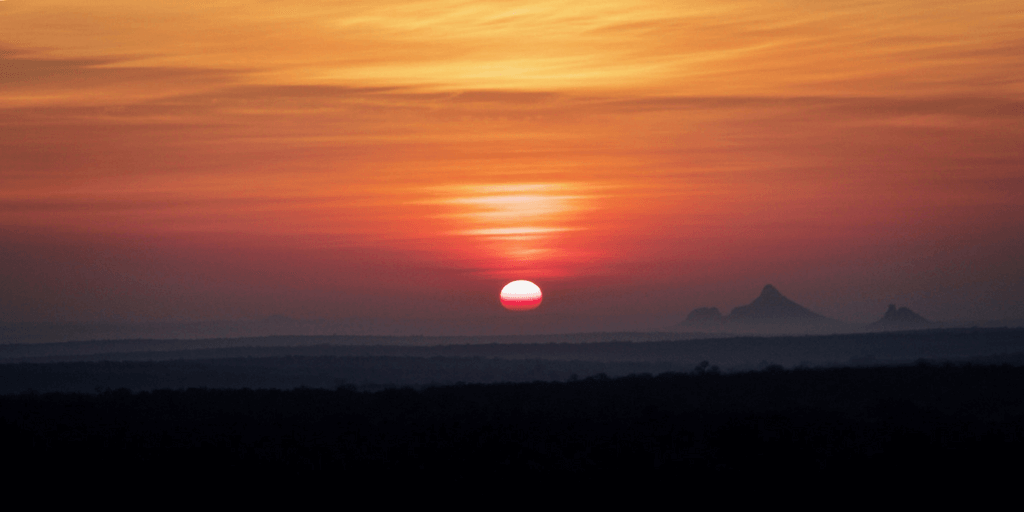 Further into the continent lies the province of Limpopo, most well-known as a gateway to the massive Kruger National Park, a wildlife haven where visitors can spot lion, leopard, rhino, elephant, and buffalo, among others in their native habitat. Ancient rock art well-preserved by the dry, hot climate, and more recent San rock art are some of the many other exceptional sites to be found throughout the area. Our project is located in Karongwe, a privately owned wildlife park, about an hour's drive from Kruger.
Elephant Impact Study In South Africa
The African elephant is classified as vulnerable, but its population is increasing due, in large part, to research and conservation initiatives like Elephants Alive, who we have worked with for many years. Elephant conservation is an interesting field due to the fact these animals can have a negative impact on other threatened species if their population gets out of hand. The reason for this is that they often destroy vegetation as they move through an area. As a volunteer on this project, you'll be actively involved in collecting data about the health, behaviour, and movements of these animals, as well as the trees and shrubs they've interacted with.
Further Reading: 4 Reasons Why The Environment Needs Elephants
Cheetah Conservation In South Africa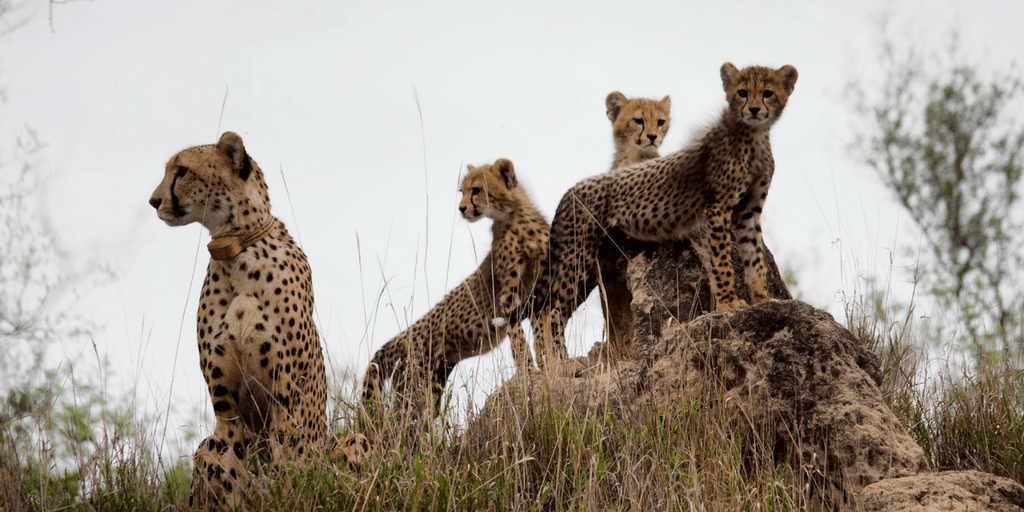 Although cheetahs are not classified as an endangered species, many conservationists have argued that the risk to their longevity has been severely underestimated. Researchers at our base in Limpopo, work with the managers of the Karongwe game reserve, to track cheetahs in the park, find out when they hunt, and how much of the kill they actually eat. Volunteers on this project will learn all about how this study is conducted and be able to contribute by tracking and observing cheetahs found in the park.
Further Reading: All About Cheetahs
Big Cat Research In South Africa
Although leopards and lions are more resilient predators than cheetahs, they are still under threat from habitat loss and poachers. Tracking these animals and studying their behaviour allows researchers and park managers to learn how to better protect them.  Volunteers will be taught how to track these animals using radio telemetry. This data gathered will be used by conservationists to understand how much space needs to be designated as a protected area in order to ensure no run-ins with cattle, people, or other predators.
Anti-rhino Poaching Awareness In South Africa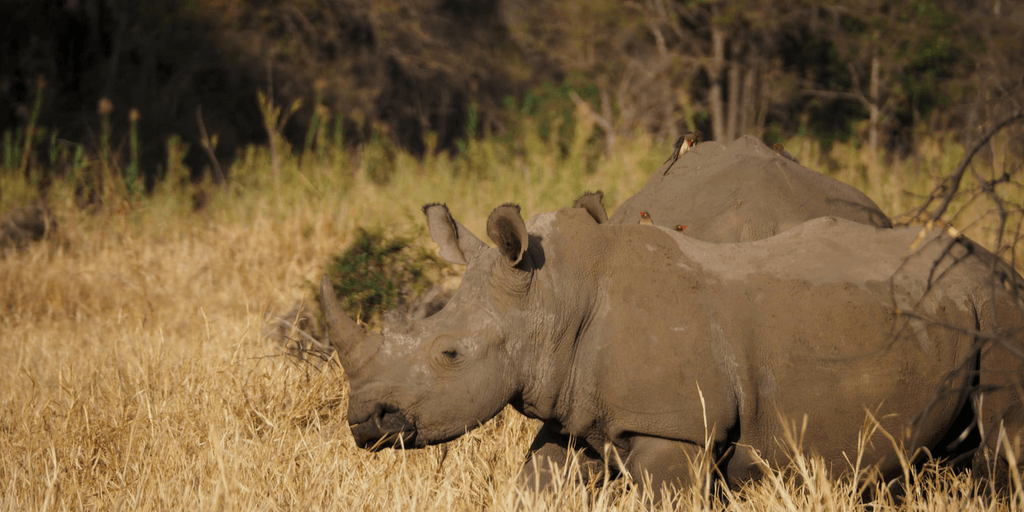 There are two distinct species of African rhinoceros and both are classified as endangered. One of the main threats to their survival is poaching. At our base in Limpopo, safari field guides repair fences and patrol the park at night to ensure that these animals and others are protected from poachers. But they know that this is only a last-ditch effort and the only way to reliably create change is to work with the local community to gain their assistance in thwarting the loss of these impressive creatures. You can get involved by helping guides with tracking how many rhinos are in the park, maintaining park boundaries, conducting environmental education workshops, and fundraising for anti-rhino poaching initiatives. In the process, you'll learn about the challenges conservationists face in growing the global rhino population.
Wildlife Conservation In South Africa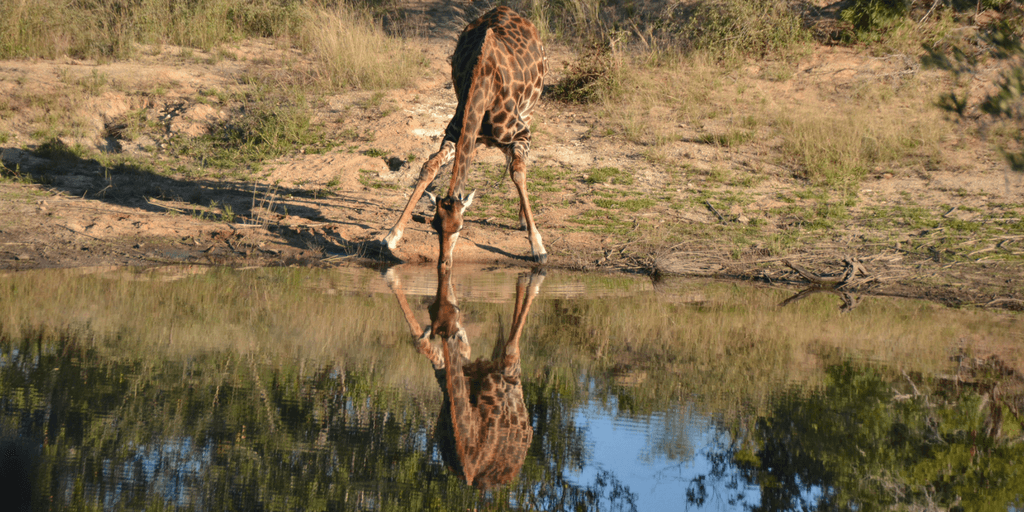 If all our wildlife conservation programs listed above sound like something that might interest you, you might want to consider our wildlife research expedition program. This way, you'll get a chance to contribute to just about every ongoing research project at our base in Limpopo.  Not only will you conduct studies on how elephants impact the environment, monitor how cheetahs make use of their kills, plot what leopard and lion territories look like, and work on anti-rhino poaching initiatives, but you'll also get to work on habitat restoration projects as well as trail maintenance work.

Further Reading: Fascinating Facts About Africa's Endangered Animals
Volunteer In Ghana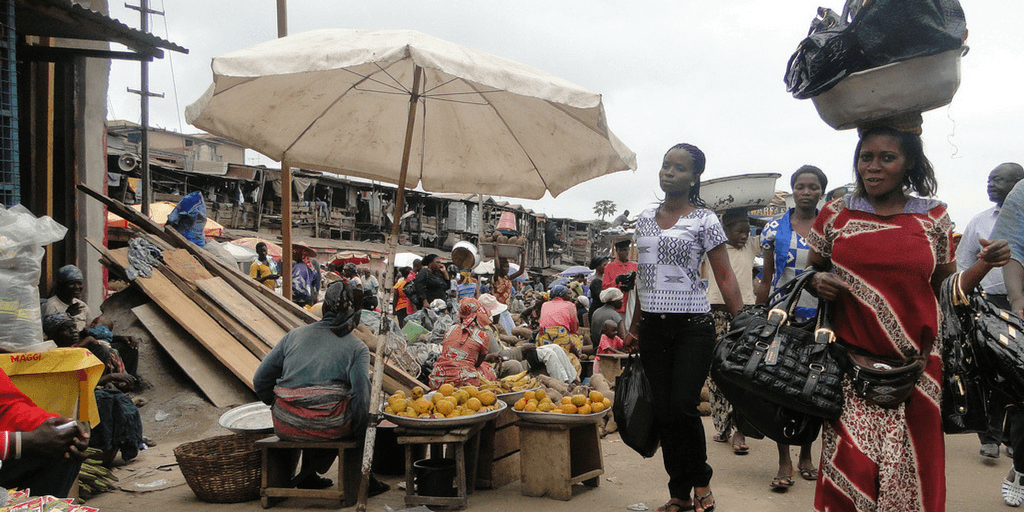 A truly tropical paradise, Ghana sits right atop the equator. Although it isn't particularly large, it holds an astonishing multiplicity of habitats and cultures within its borders. Travelers can visit the tropical landscape of Kakum National Park to walk the more than 40 metres high treetop canopy among endangered monkey species or Mole National Park to marvel at the giant herds of African elephant that roam the wide open savannahs. We've recently set up a community service project in this vibrant country's coastal capital of Accra.

Volunteer In Accra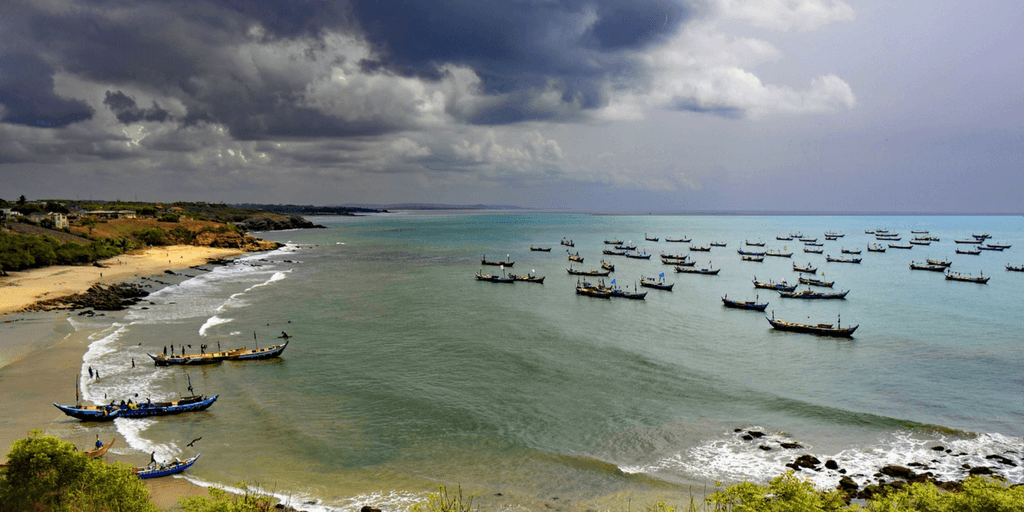 This port city, flanked by the Gulf of Guinea, features not only gorgeous palm-lined sandy beaches, but bustling marketplaces jam-packed with stacks of West African prints, wooden figurines, handwoven baskets, and cosmetics crafted from raw shea butter. Fresh fruit vendors weave between the shops selling chopped pineapple and watermelon while afrobeat rhythms stream out of a mini radio tied to the side of their carts. Our community development project, officially commencing here in 2018, will allow volunteers to work with local children to improve their English, Mathematics and ICT skills, and women to increase their vocational skills.
Teaching Children In Ghana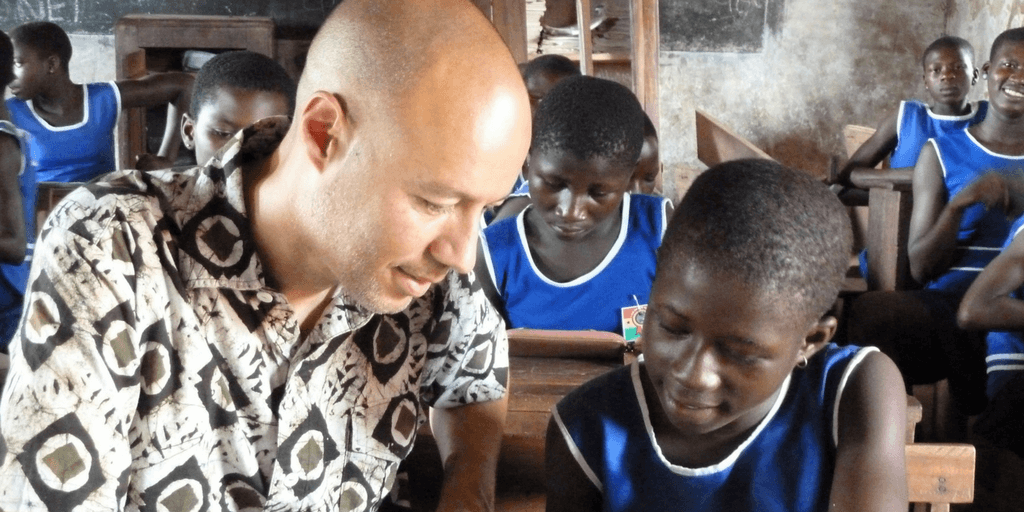 While education in Accra is of a high standard, like in other urban areas in the world, schools in some communities do not have access to the same number of resources as others. This is why we are partnering with schools in Accra that have asked for assistance in providing scholastic support to their students. Our first teaching volunteers will be starting work in Ghana in June 2018. Would you like to join them? Be sure to apply.
Women's Empowerment In Ghana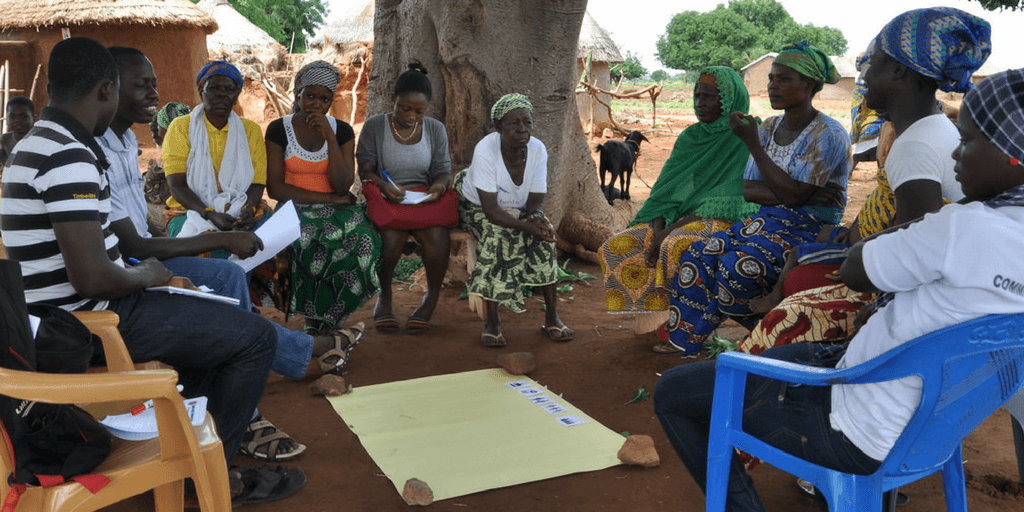 Across the world, women are gaining more financial and social power. However, this movement needs support to gain momentum and result in gender parity for future generations. You can help move this work forward by lending a hand to women's empowerment groups in Ghana. Our very first volunteers on this program will be starting work in the middle of 2018. We're very excited about the future of this project and hope that you'll be inspired to join us on the program.
Further Reading: 16 Interesting Facts About Ghana
Volunteer In Seychelles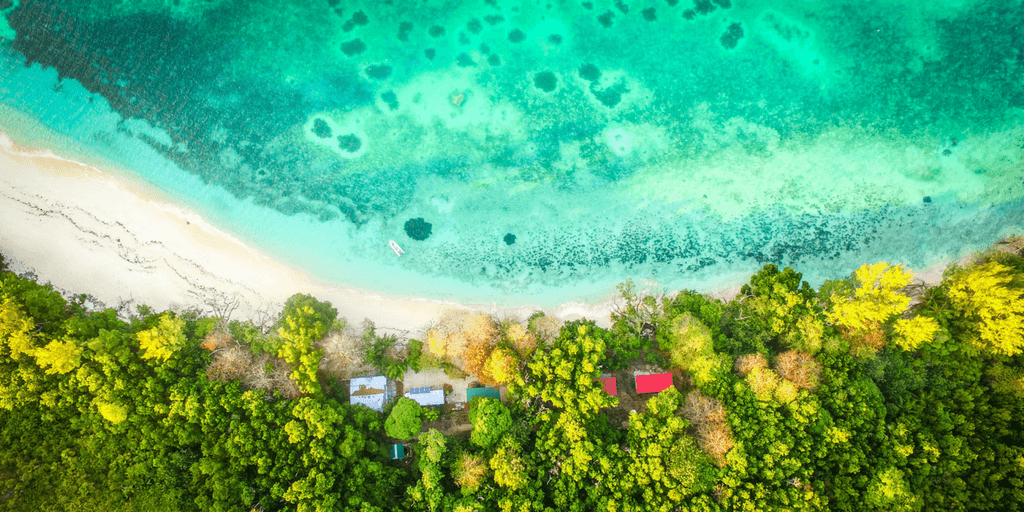 The epitome of paradise, Seychelles is a cluster of more than one hundred islands off the coast of East Africa. Its granite cliffs and boulders, covered in lush tropical vegetation, surrounded by pearly white beaches and topaz coloured waters make it the perfect luxury resort destination. Its sundry mix of cultural influences make for an interesting walk down through any town, with whitewashed Catholic churches saddling up to gaudy Hindu temples, as well as delectable fusion-style dishes, usually featuring seafood and rice and often garnished with tropical flowers. We run two conservation programs in Seychelles. The first is a marine conservation program on Mahe, the country's largest island. The other is an island conservation program on Curieuse.
Volunteer On Mahe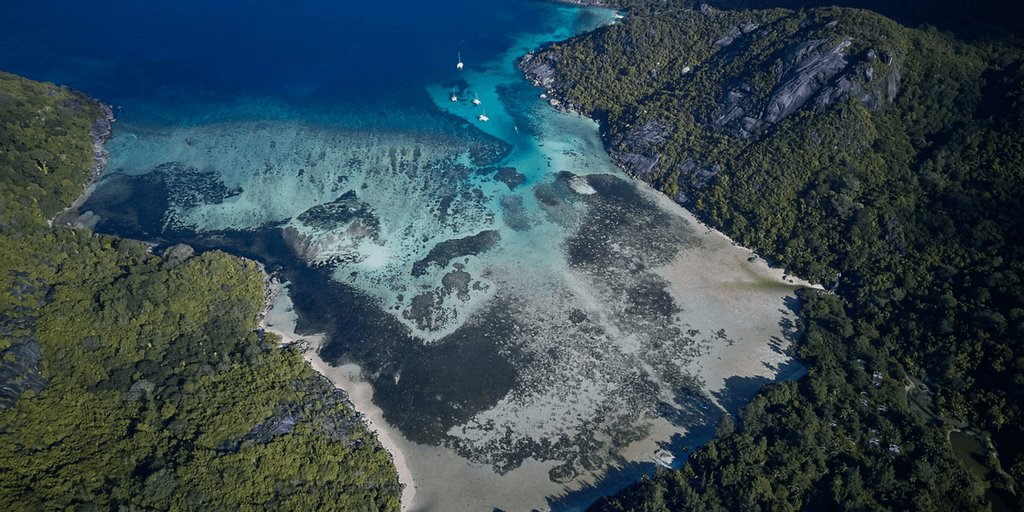 Despite being home to most of the country's residents, Mahe still retains its laid-back island ambiance. The island's main city, Victoria, is the capital of the county, yet the quaint main square is lined with palm trees and surrounded by thick greenery. Our marine base is located in Baie Ternay National Park, an hour's drive from Victoria. The park features a remarkable range of habitats, from mangrove swamps, seagrass bedded shallows, sandy beaches, and coral forests just off the coast.  
Seychelles Marine Biology Volunteer Opportunity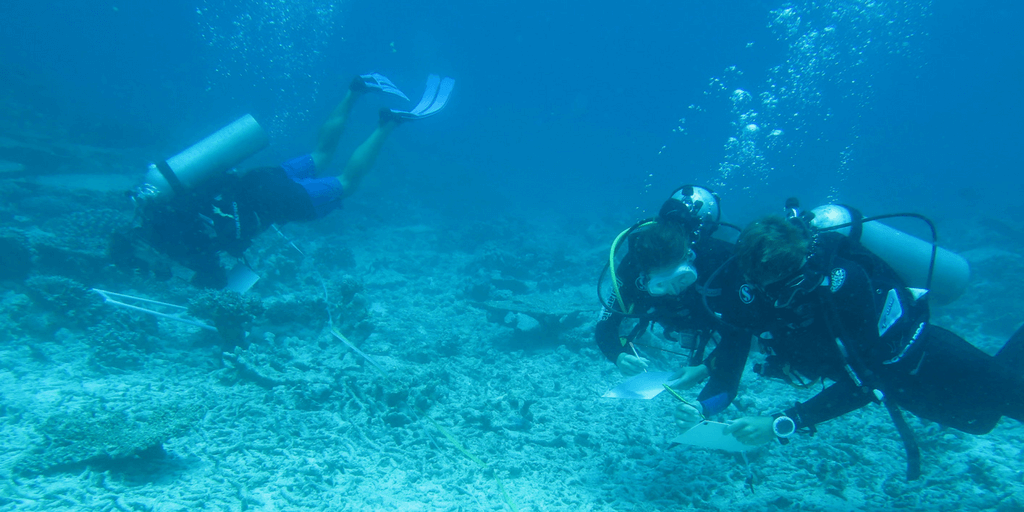 About a quarter of life underwater call coral reefs home. But their residence is under threat. Corals live side-by-side with the algae that occupy their porous skeleton. The algae provide the coral with food, while the coral provides the algae with protection as well as nutrients. As ocean temperatures rise, the algae flee the coral for their own safety. The corals then lose not only their main food source, but also their colour and, as a result, become very brittle. Tracking the effects of warm water bleaching events like this and trialing reef restoration projects are the main objectives of our base in Baie Ternay. The team also regularly conducts ocean floor cleanups to prevent local marine life from becoming entangled in or consuming plastics.
Conservation Volunteer Projects On Curieuse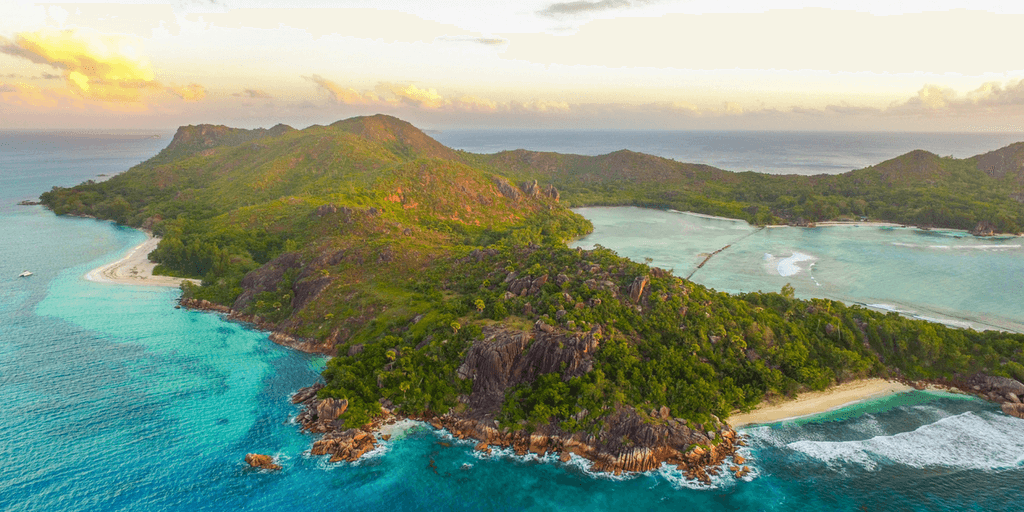 The tiny island of Curieuse, known for its distinctly rosy soil, is entirely a nationally protected marine park. It, and nearby cousin Praslin are the only locations in the world where the Coco De Mer palms can be found indigenously. Our remote base is located right on the beachfront.  
Lemon Shark And Turtle Research Project In Seychelles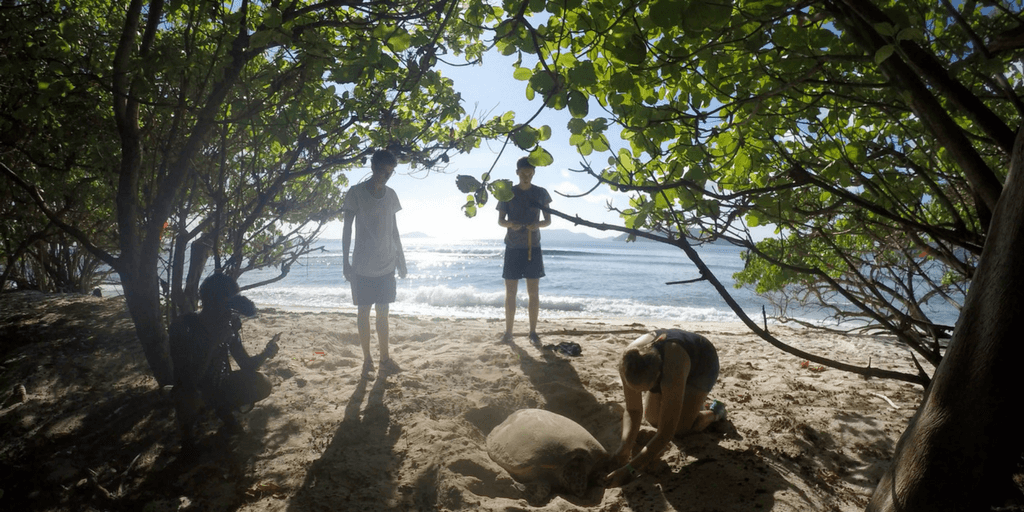 Every year hawksbill and green sea turtles mothers make their way to Curieuse island. They climb up its secluded beaches to lay and bury hundreds of eggs. About a month or two later, tiny baby turtles pop out of the sand with an instinct to head towards the water. Around the same time of year, lemon sharks gather near the island to give birth to their pups. The baby sharks make their way to protected shallow waters around the island to grow to their full size. The GVI team in Curieuse gather data during the nursing season of both of these vulnerable species. Volunteers participating on this project can expect to tag mother turtles and lemon shark pups as well as taking note of the number of hatched and unhatched eggs.
Giant Tortoise Conservation In Seychelles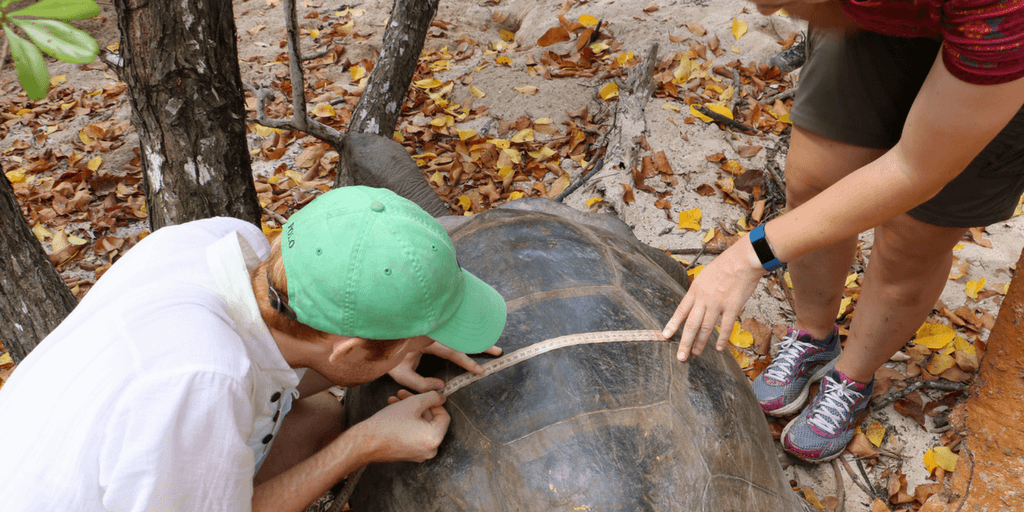 The giant Aldabra tortoise is native to the Seychelles islands. These massive creatures have a lifespan of over 200 years, although admittedly this has been a little difficult to prove, considering that humans only live for about 90. Giant tortoises were introduced onto Curieuse in the 1980s as part of a conservation experiment. The project was successful and today work is still being done to increase the population. Each year volunteers on Curieuse conduct a census of all the giant tortoises found on the island and take any babies they find to an enclosure, where they can grow up in the safety of a sheltered area. This can take quite a while, as tortoises only reach maturity at age 20.
Island Conservation Expedition In Seychelles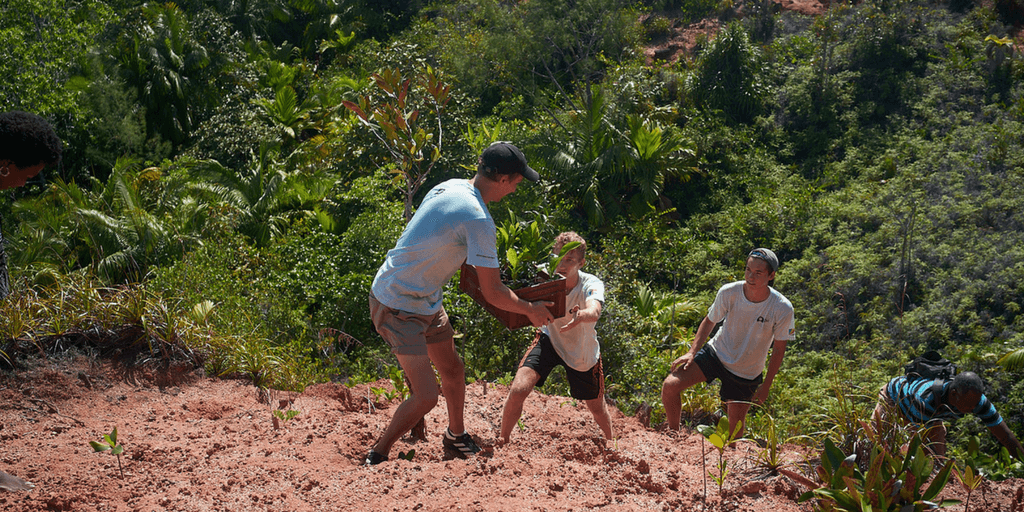 If you would like a more holistic approach to conservation, why not choose our island conservation expedition to Curieuse. You'll help the team conduct Coco De Mer and mangrove surveys, monitor the changing landscape of the beaches and rehabilitate the native landscape by clearing alien vegetation and planting more native flora. Depending on the time of the year you might also get involved in sea turtle, lemon shark or giant tortoise research.
Further Reading: Top 5 Reasons To Volunteer In Seychelles