You're ascending some of the world's highest peaks, in the middle of one of the most geographically diverse countries on the planet. You're trekking in the Himalayas, and it's a dream come true.
GVI is here every step of the way as you take the trip of a lifetime and trek in the Himalayas while volunteering in Pokhara, Nepal.
Like many before you, you may very well be coming to Pokhara to take advantage of the vast natural scenes accompanying the city, and to trek in the nearby Himalayan mountains. This is a fantastic activity, keeping you active and allowing you to take in the picturesque Nepalese geography.
There are, however, some guidelines that you should follow to keep you safe when trekking and to ensure you don't harm the fragile Nepalese landscape in which you'll be submerged.
Travel to, and stay in Pokhara responsibly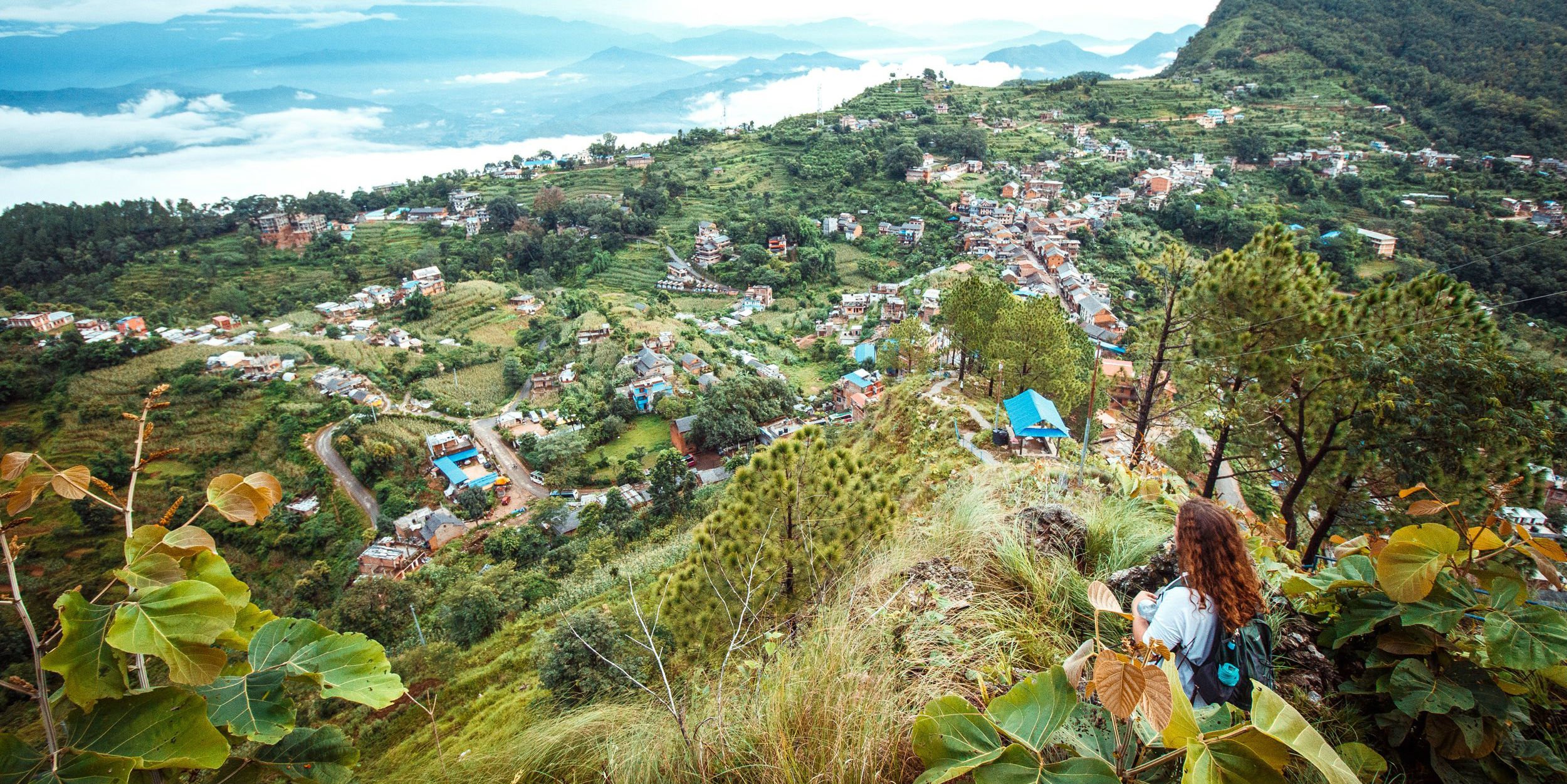 The best way to travel responsibly, wherever your destination, is to go with a company that is ethically-driven. Pokhara city is the location of GVI's Nepal base. Not only is it an ideal place to visit while volunteering with the local community, but it is also a fantastic base for trekking in the surrounding mountains.
This particular location is host to a wide variety of volunteering opportunities. Whether you are committed to volunteering with children by helping them with homework and conducting educational activities, or are more attracted by the idea of getting hands-on in community construction and renovation projects, there is something for every interest when volunteering in Pokhara.
Signing up for a GVI volunteer program is one of the best ways to begin your responsible trip to Pokhara.
Take a look at GVI's Pokhara location page here.
Plan and research your trek responsibly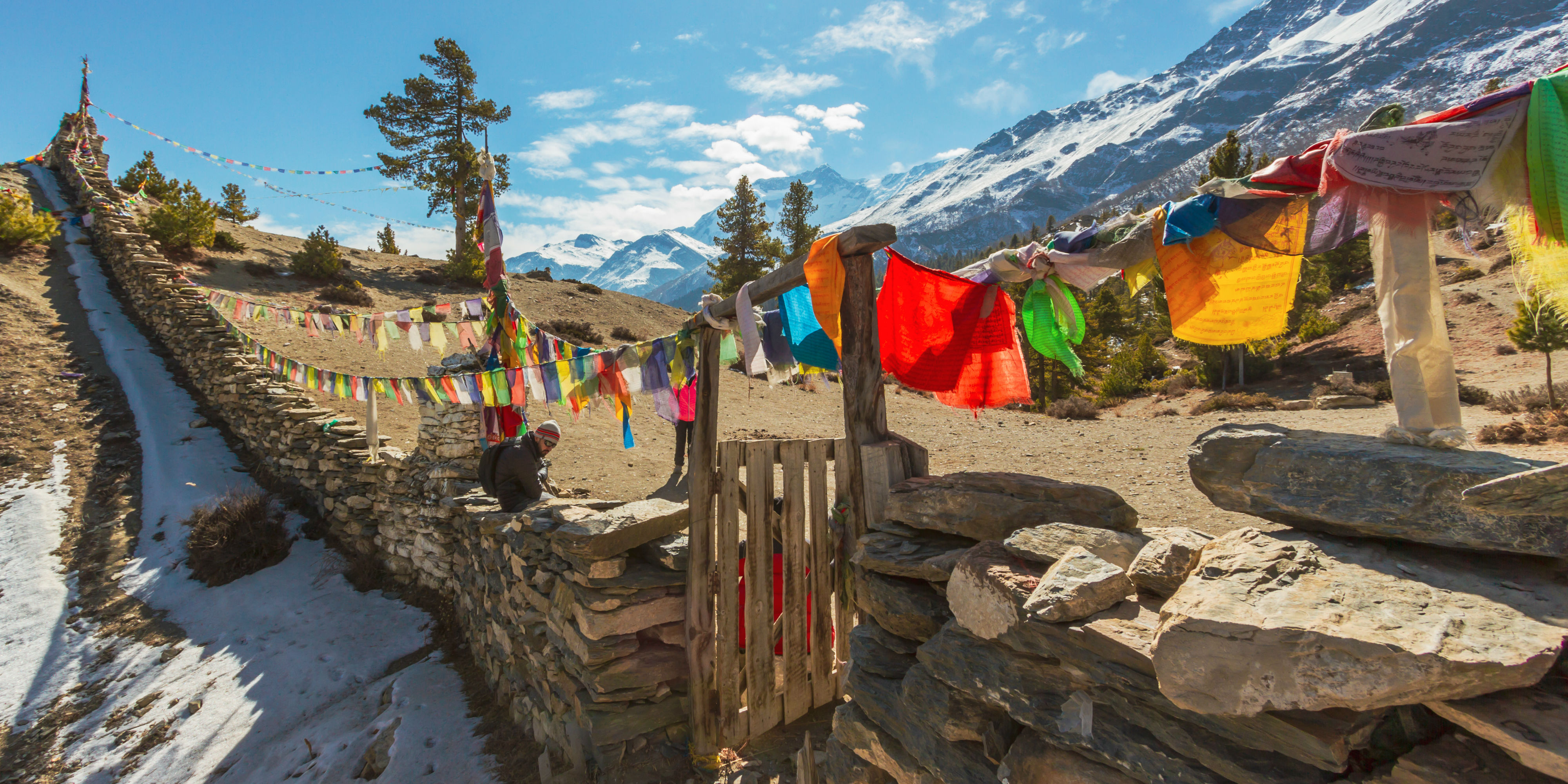 Original photo: Ali Sabbagh
As you plan your trek from Pokhara city, pack your bags, and try on your clothes, don't forget to research the designated trekking routes. Knowledge of these routes will ensure that you do not damage or disturb the fragile fauna and flora native to this area of Nepal and that you yourself do not get lost or hurt.
Hire a local guide to take you on your trek. Not only does this make sure that you stay safe and get the most out of your trip, but it also allows you to support a local entrepreneur.
Trekking in the Himalayas is, for many, a once in a lifetime experience, and a good local guide can really enhance this.

Original photo: Ben & Gab
Step carefully
The pale blue sky contrasts against bright white clouds that seem to get closer with each step you take.
As you look over your shoulder, the Nepalese landscape stretches out for miles below: a vast spread of lush green. The high precipitation rates in this area allow for well-watered foliage.
This area of Nepal has over 5,000 species of flora, many of which are rare and found only here, making it imperative that you stick to the designated routes set out by your guide.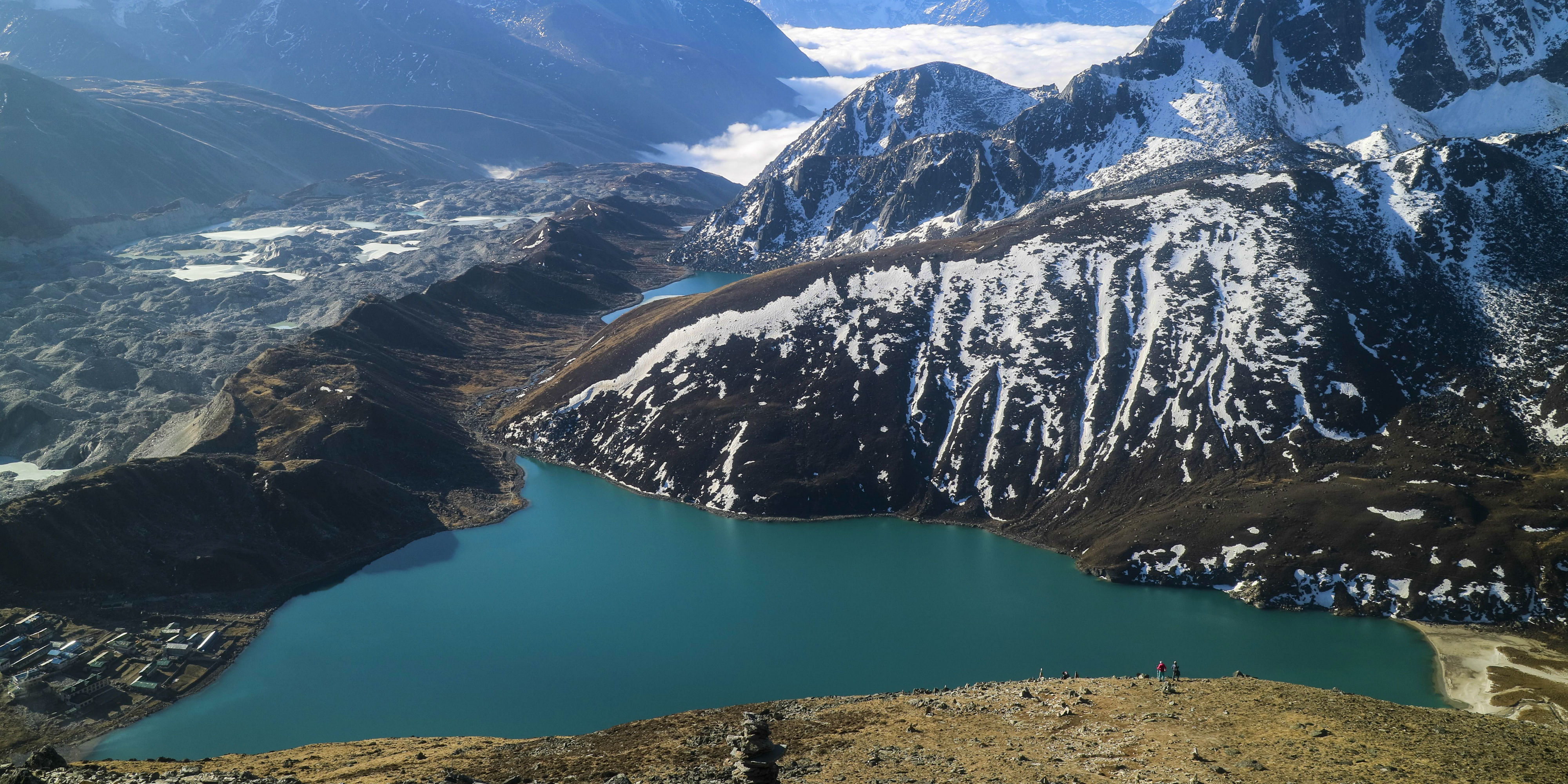 Trekking in this area takes time. The ascent is slow and rocky, so it is important to pace yourself. Take the time to look at your surroundings, peer at the unique plant life, and appreciate the beauty of the Earth.
Of the total plant species on the globe, Nepal is home to 2.8%, so climb slowly, and allow yourself to discover plants that you have never seen before trekking in Nepal, and will perhaps never see again.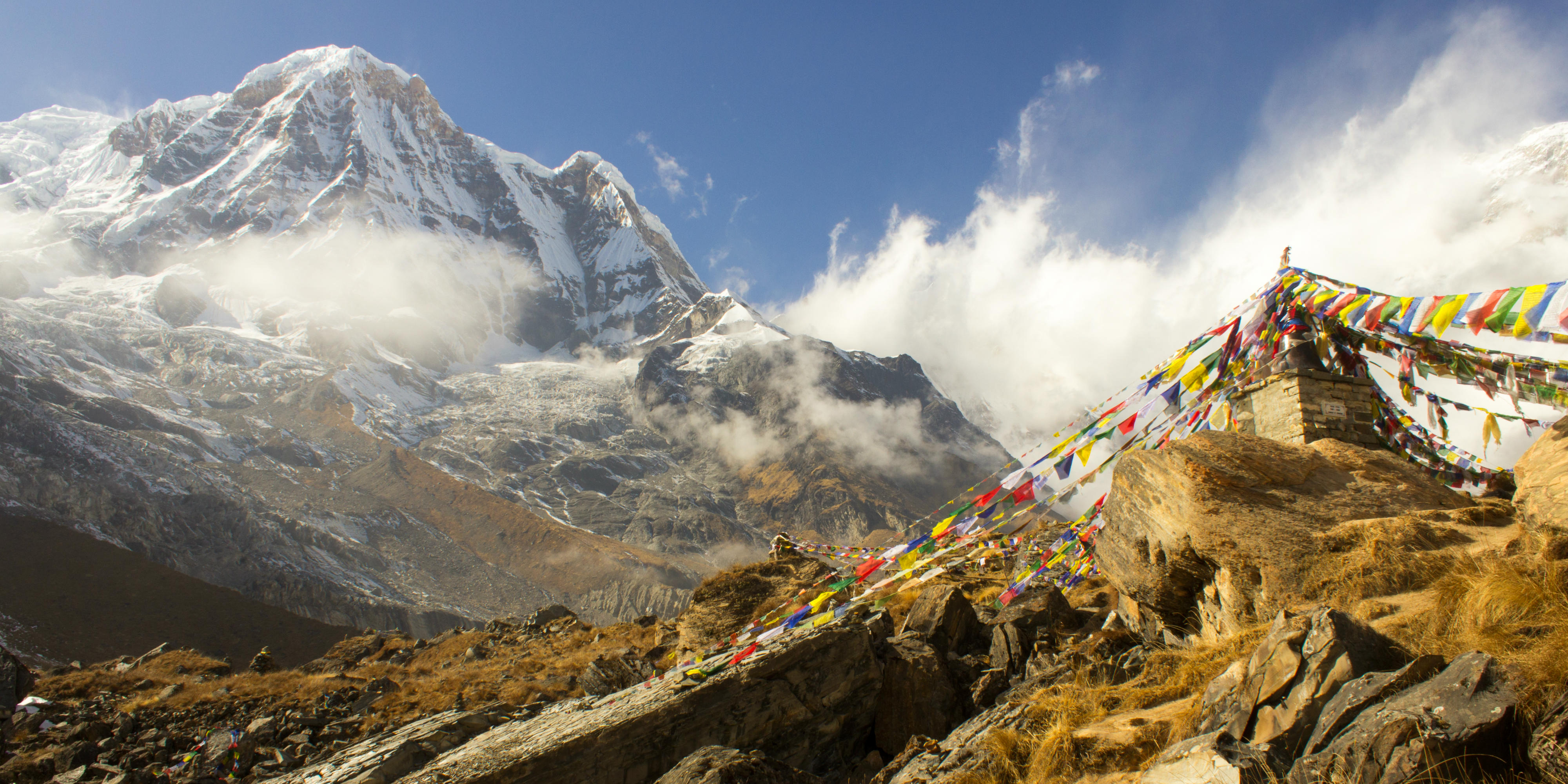 Original photo: Matt Zimmerman
Imagine yourself in the footsteps of ancient Nepalese doctors from as far back as the 6th century BCE. Traditional Nepalese medicine was plant-based, and legend had it that the most potent plants were those that grew in the toughest conditions. Although the rise of modern medicine threatens traditional herbal remedies, some traditional Nepalese doctors still believe in the power of these rare plants.
Doctors would therefore trek up these mountains to find plants that survived the toughest weather, to heal their patients. Nowadays, many of these plants are protected, so don't pick them as you pass by. But it's a great reminder of how life used to be in this area many years ago.
Take breaks regularly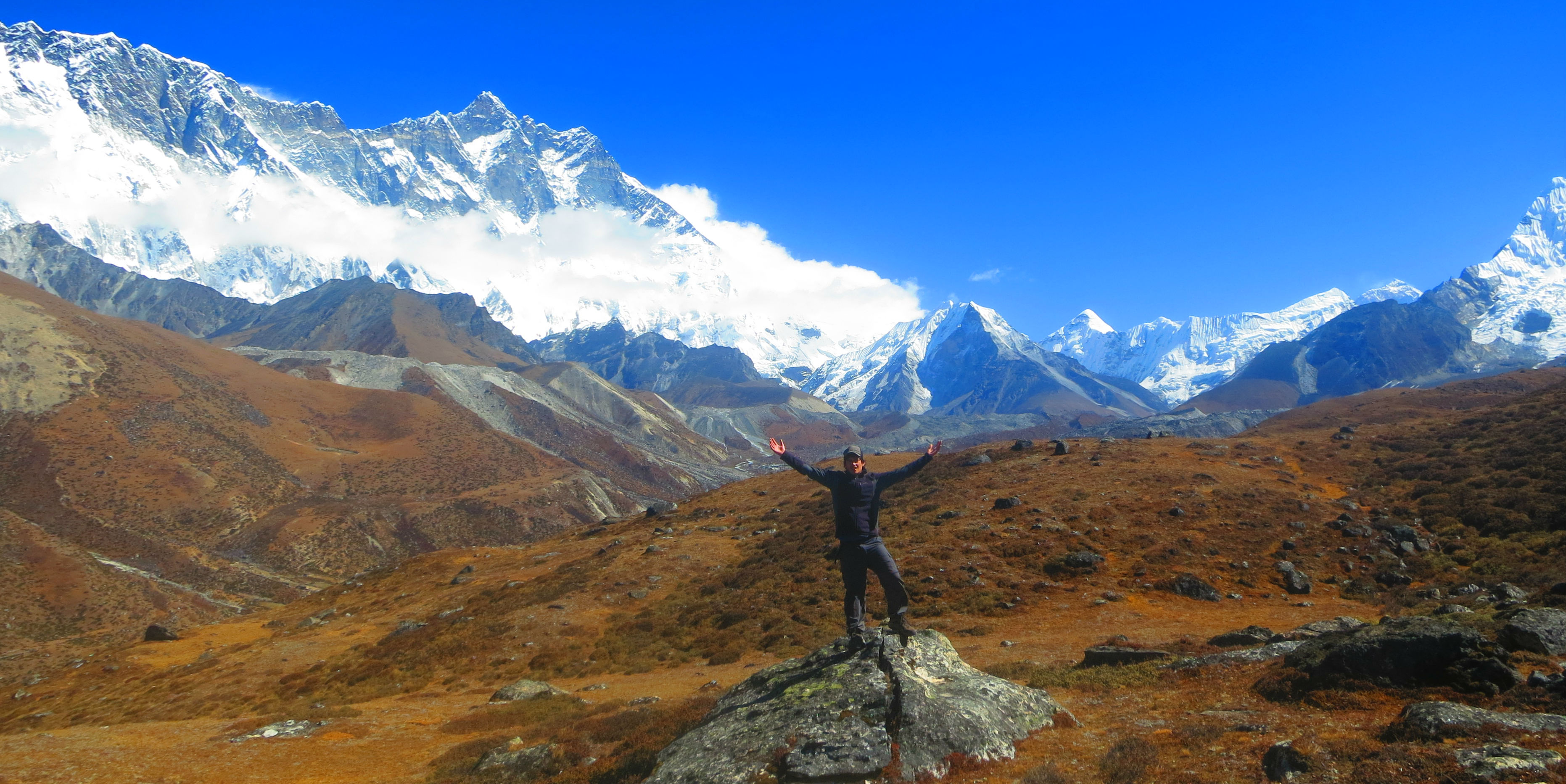 It is a good rule of thumb to stop for a short break every two hours when trekking, as the difficult terrain and high altitudes can pose some challenges to your body.
Take these breaks as a chance to really absorb your surroundings. Stood on a mountain, in the middle of one of the largest mountain ranges in the world, everything is put into perspective.
The fresh, strikingly clean air is so different from that of the city. And the quiet and calm of the mountain is a reminder that although everything moves so quickly in the 21st century,  sometimes it doesn't have to.
Refuel on snacks and water, and ensure that you bring all wrappers and trash with you when you move on.
At this height, the only three colors that you should absorb are the blue of the sky, the green of the landscape below, and the white of the snowy summit above. The red and silver of candy bars have no place in this view. Make sure that you keep this haven clean and welcoming to everybody coming after you.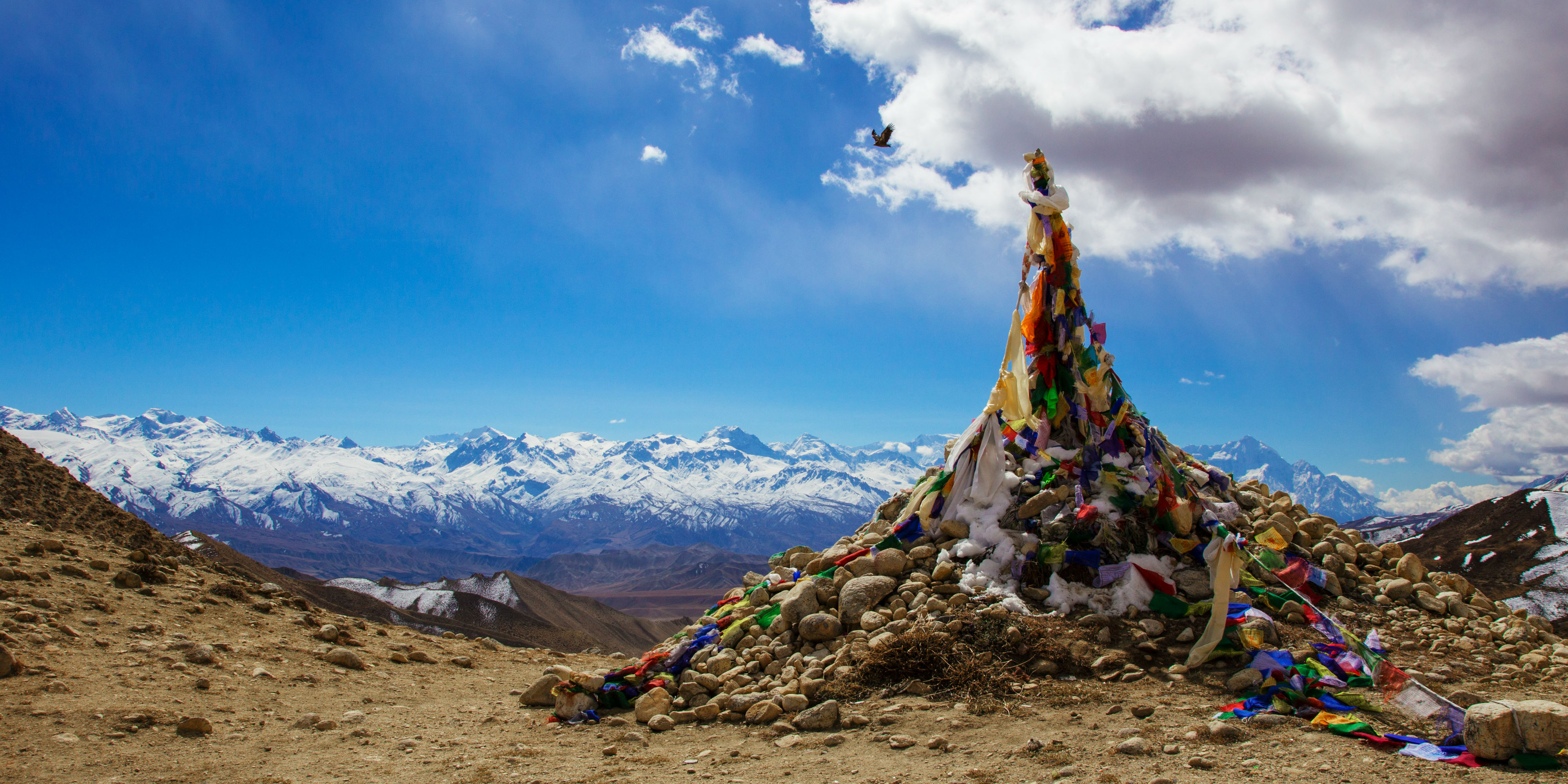 Original photo: Jean-Marie Hullot
For the geology-minded trekker, breaks are also a great chance to take a look at the rock formations that are in this area.
As the Himalayas were formed, the rock was pushed upwards, creating unique patterns in the rock.
Trekking in Nepal is a challenging, but overwhelmingly fulfilling experience, and it needs to remain that way for all those who come after you.
Take photos, draw pictures and inspect all the terrestrial colors within the geology of this area, but make sure that you do not take anything with you, except memories.
The current GVI volunteers in Pokhara did just this recently, trekking in Nepal for four days to the summit of Poon Hill. Check it out here.
Ready to begin responsibly exploring the incredible landscape surrounding Pokhara, and start trekking in the Himalayas? Contact the GVI team now!